As a parent, you're the superhero in your child's life. You're everything to that little angel – a loving parent, a trusted confidant, an all-time cheerleader, and of course, a patient and caring tutor.
You're there as a guiding light, a rock, and at the very forefront of ensuring that your child's life is beautiful and nothing short of extraordinary.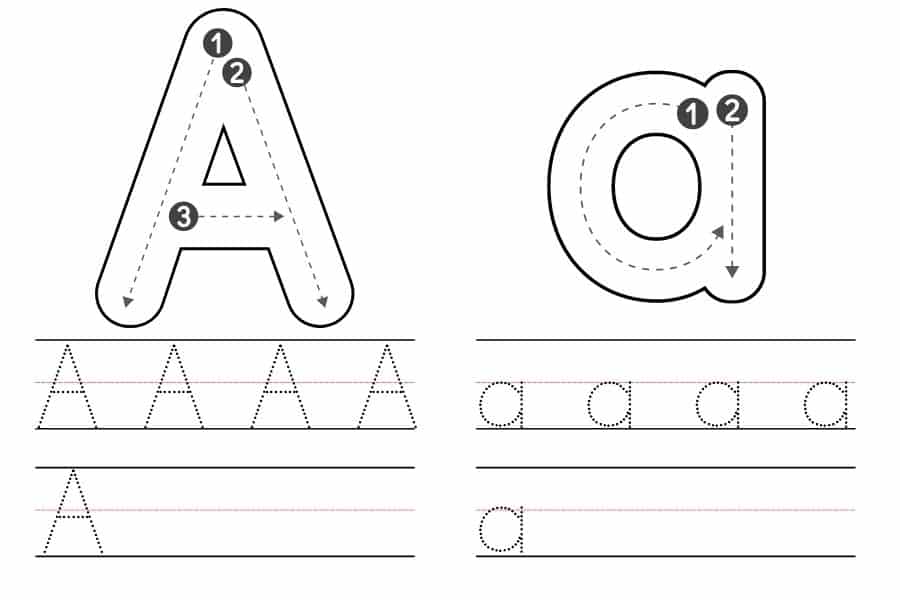 In fact, even once a child has begun schooling, the teacher should only come in to offer you secondary support, but you remain the number one tutor in the life of your little one, and the person responsible for laying and shaping their academic foundation.
All this takes patience, love, dedication, and yes, the proper collection of tools.
That's right!
Having the right paraphernalia at your disposal can make life a whole lot easier for the two of you. It can bring a world of difference when giving some basic classes to your little munchkin.
And if you're thinking about having a writing extravaganza with your child, then one handy tool you'll need is free printable resources for tracing letters and numbers!
Yes, you heard it right!
Writing is a giant academic milestone in the life of your kiddo. Those writing odysseys are meant to equip your little one with a skill they'll use their whole life – from school assignments to professional endeavors.
So, it's really worthwhile to invest in something that will help your junior build a strong foundation for their lifelong success. And what else does that better than printable working sheets for tracing numbers and letters?
What Printable Worksheets for Tracing Letters and Numbers Are All About
If you've tried it, you know that training your little one to jot down their first numbers and letters is no joke, and that's where these printable worksheets come to your rescue.
These writing tools provide a creative, fun, and remarkable way to help your kid make their first steps in writing in the most inspiring way that best brings out their potential and creativity.
The treasure trove includes visually appealing designs that are sure to capture your child's attention and create a positive impression right off the bat. Expect your little one to find the writing moments to be fun.
The printables usually include numbers 0 to 10 to make it easy for the juveniles to practice and recognize both number words and numerals. However, you may also get some that include 0 to 9, but it won't make any difference at the end of the day.
Besides numerals, these printable worksheets typically feature the alphabet to help with letter formation from A to Z.
That means with these worksheets, kids get a well-rounded learning experience capturing both numbers and letters, giving them the foundation they need in early writing.
How to Printable Worksheets for Tracing Letters and Numbers
These printable resources often include a step-by-step guide and examples that kids can follow when tracing.
Most of these worksheets even include the direction to follow when tracing, making them simple enough for any child to use yet super-effective at instilling the craftiness your child needs in letter and number formation.
If your selection doesn't offer any examples, that's still fine. Just introduce the worksheet to the youngster and tell them what is required, whether tracing letters, numbers, or both.
You can demonstrate how they should go about tracing the letters and numbers. However, ensure that you do it slowly and using steady strokes. It will help to include a direction guide alongside your example for reference.
Not Just ABCs and 123s
Printable worksheets for tracing numbers and letters go beyond teaching your child a proper letter and number formation – they also improve eye-hand coordination, fine motor skills, and pencil-handling capabilities.
When tracing the numbers and letters, kids need to coordinate their hand movements with their visual perception. That means the more they become better at it, the more their eye-hand coordination skills become honed.
Of course, tracing also needs precision, and that's where fine motor skills come in. As they become more accurate at making connections, it reflects how well they're developing their fine motor skills and pencil grip.
Where To Get Your Copy
Free tracing numbers: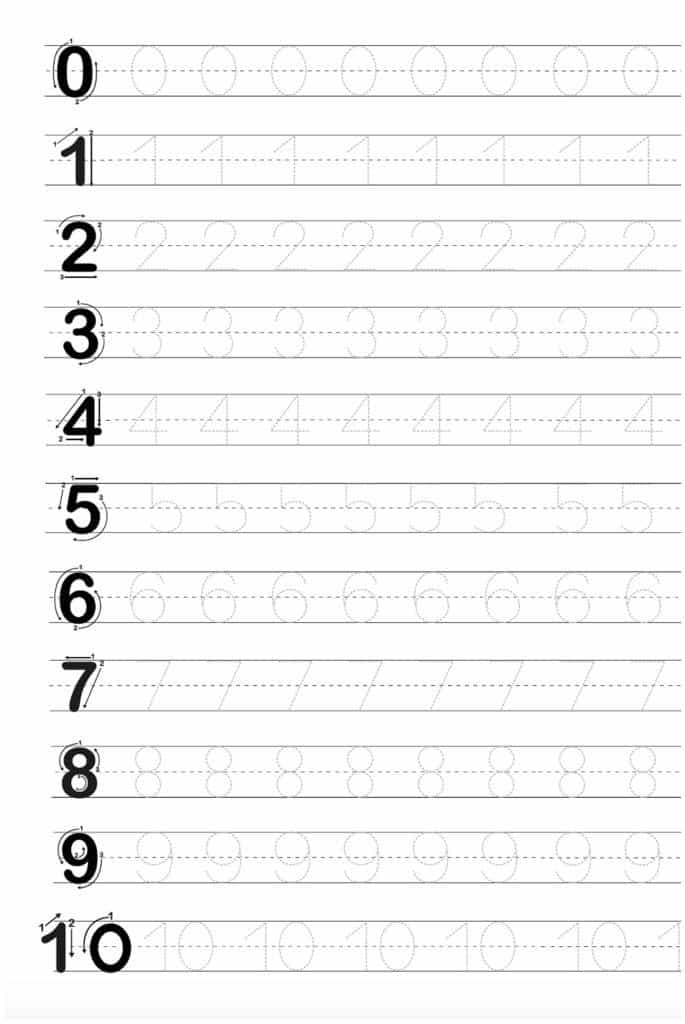 Free tracing letters pages include all of the ABCs:
We've got multiple sources of this training resource online. If you want more, You can get your copy from this page if your child is just starting on the numbers and letters, or download this worksheet if they're at a little more advanced stage.
Still, you can search "free printable worksheets for tracing letters and numbers", and you'll have a plethora of options to choose from.
And the best part:  they're absolutely free!
That's right; you need not pay a cent for one!
Can't find the exact worksheet you need? No problem! You can as well make your custom worksheet using an online design tool like Canva.
The tool has a user-friendly interface and offers you multiple templates, so you don't have to start the project from scratch.
Also Read: Free Printable Color by Number
Conclusion
In conclusion, printable worksheets for tracing letters and numbers are invaluable for learning and writing skills. They provide a creative, engaging, and clever way to help your child develop letter and number formation skills and hone their eye-hand coordination and pencil-handling abilities.
You can grab your copy online or make a customized worksheet that suits your child's learning needs. Let's create a solid foundation for the little ones and see them slowly become the academic giants of their time!