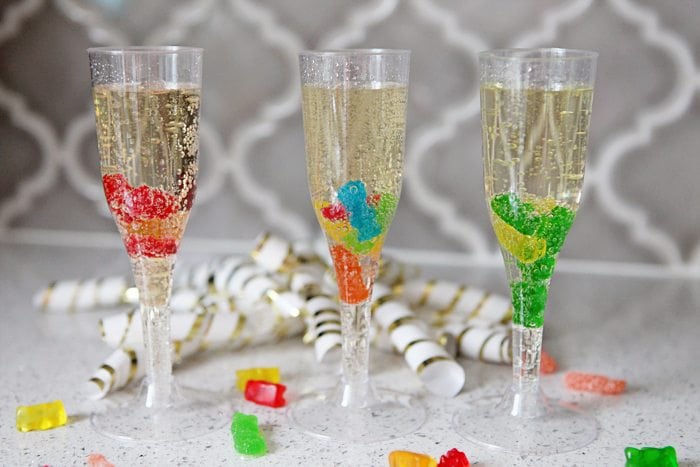 Whether you're a fan of New Year's or not, the night of Dec. 31 is another one of those holidays where you get to celebrate life with the ones you love. As a mom with young kids, I want them to understand that it's a special night and I don't want to leave them out of festivities, even if they can't make it till midnight.
One of my favorite ways to celebrate (anything really) is with delicious food and fun drinks. For food, we usually try to stay in and make something we love that we don't eat often (lobster tail) or get everyone whatever they want by ordering out.
As for the drinks, I'm not a big drinker and obviously kids can't drink. However, there are here are still so many mocktails you can make that will be a special treat for this special night that welcomes a new year. Here are a few that we love…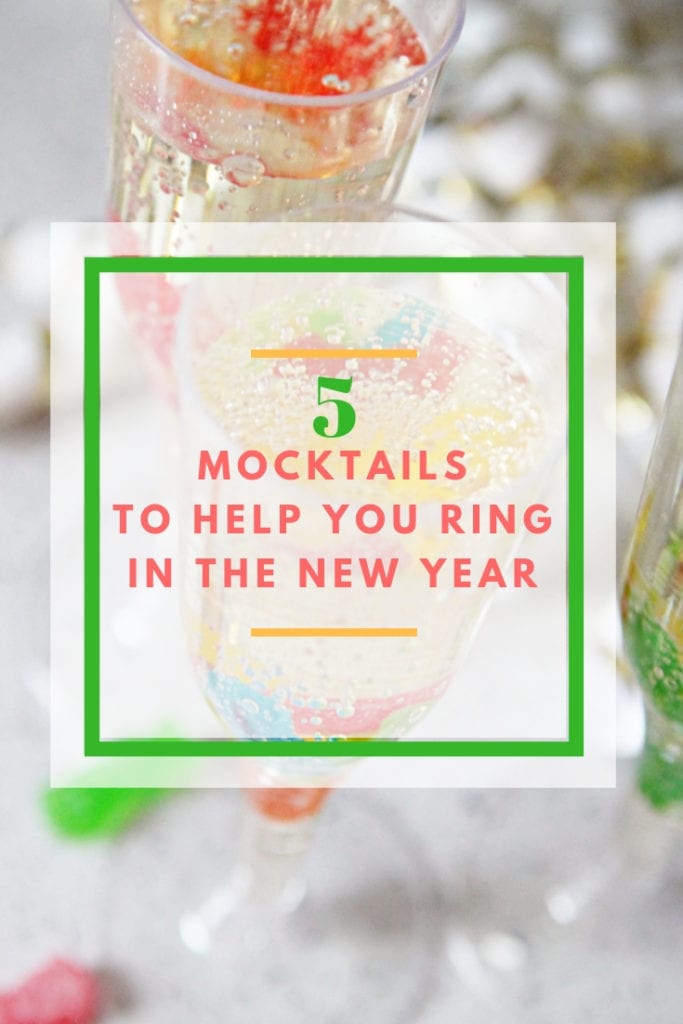 Sunrise Surprise
This is one of my daughter's favorites. It is one part pineapple juice and one part 7-Up poured over ice and sherbet. It's fun, fruity and tastes like happiness. It's one of my favorites too. If you are having a party and having a lot of kids over, you can make this one in a punch bowl so you don't have to make individual servings.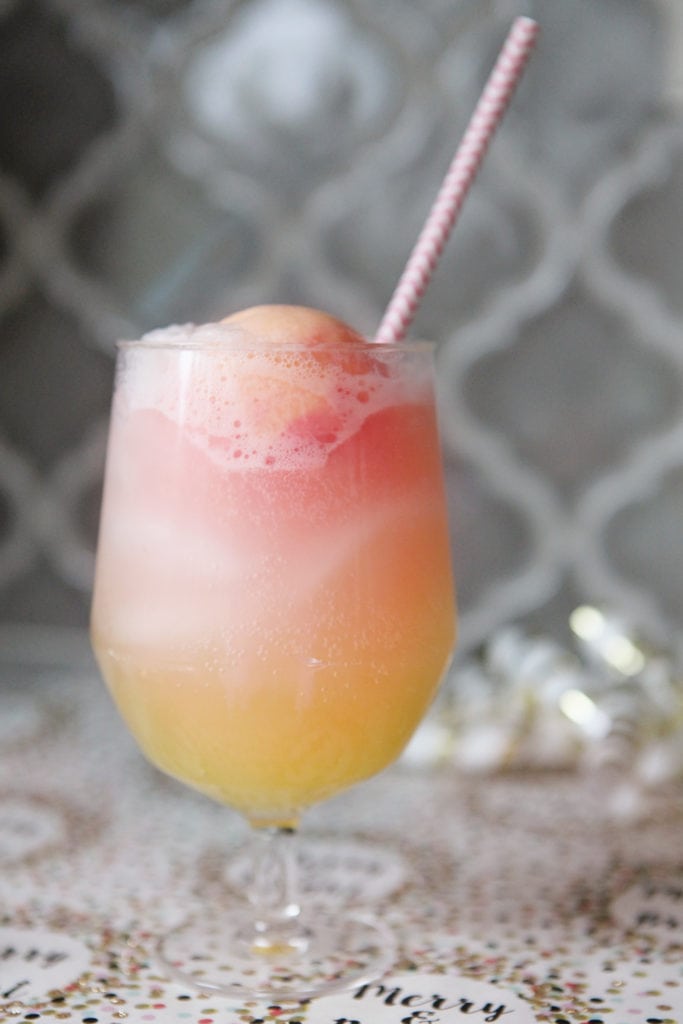 One Fish, Two Fish, Red Fish, Blue Fish
For the Dr. Seuss lover in your life or the Swedish Fish lover (Me!), this drink combines a bit of blue Kool-Aid and 7-Up and tops it off with a few Swedish Fish. I candied the rim too to make it feel a little, extra special. You can also make this one in a punch bowl.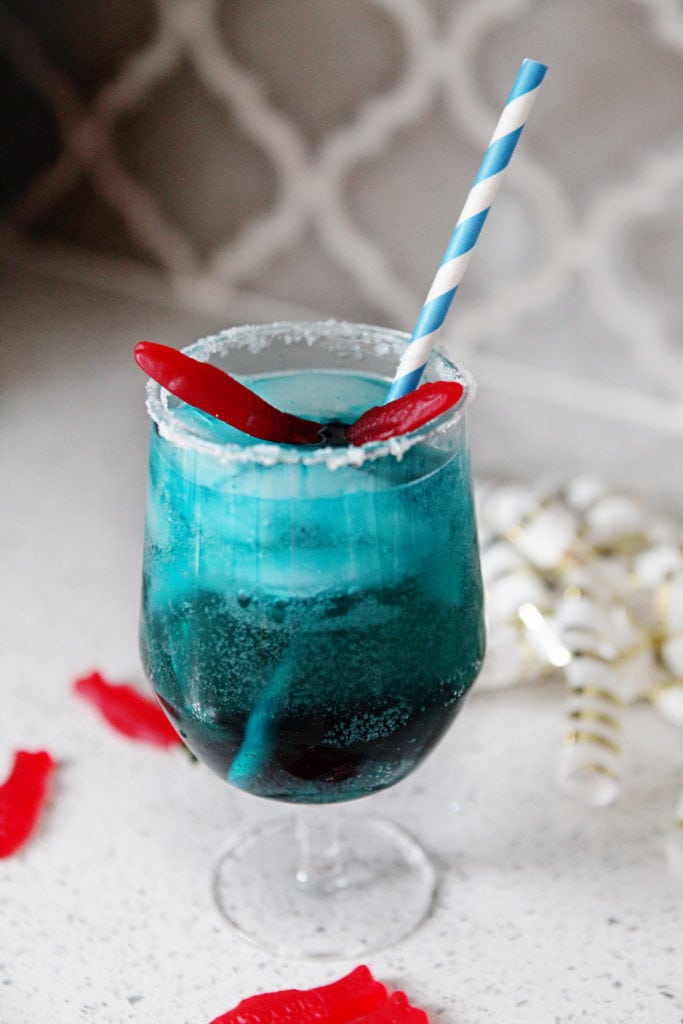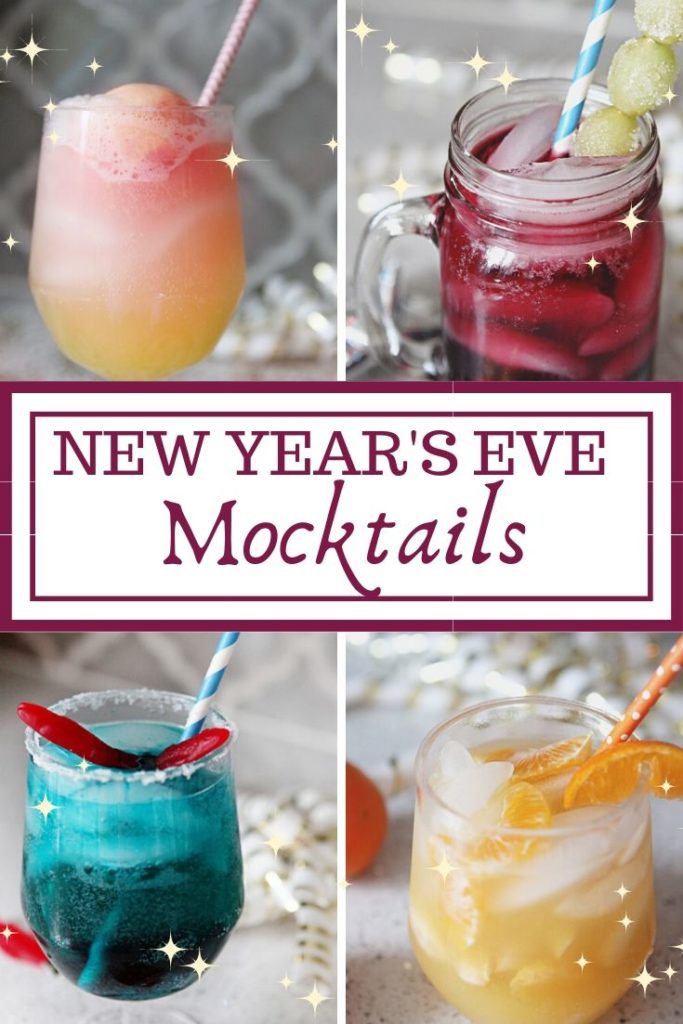 The Grape Escape
If you know a kid who loves grape flavors this one is a must make. It combines sparkling water with grape juice to get a fizzy and very grape flavor. I added in some frozen candied grapes too. If you decide to do that just make sure not to let anyone too little have them since they can be a choking hazard for smaller children.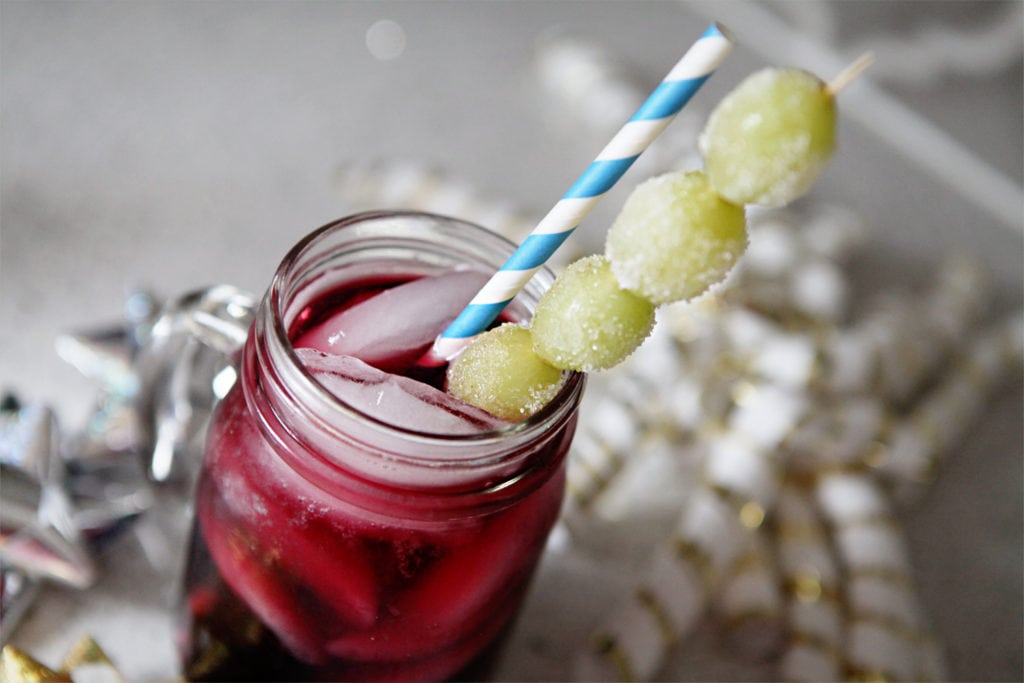 Candied Champagne
This one is so simple! It's just sparking grape juice, plastic champagne glasses and your favorite candy or fruit. Your kids will love this because they can customize whatever comes in their glass. Just don't try it with chocolate.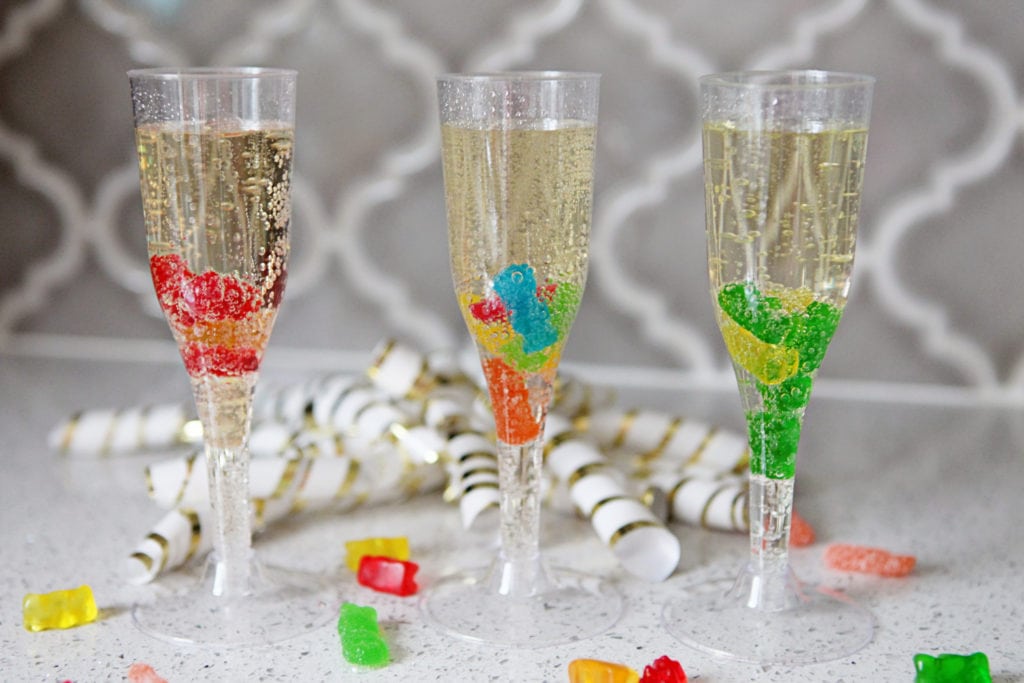 Orange Creamsicle
This one ties the first one as one of our favorites. It combines cream soda and orange juice over ice and oranges. It's so tasty that I hid it and kept drink it on my own. Opps. 🙂 Also a good option for a punch bowl and it will look pretty with orange slices.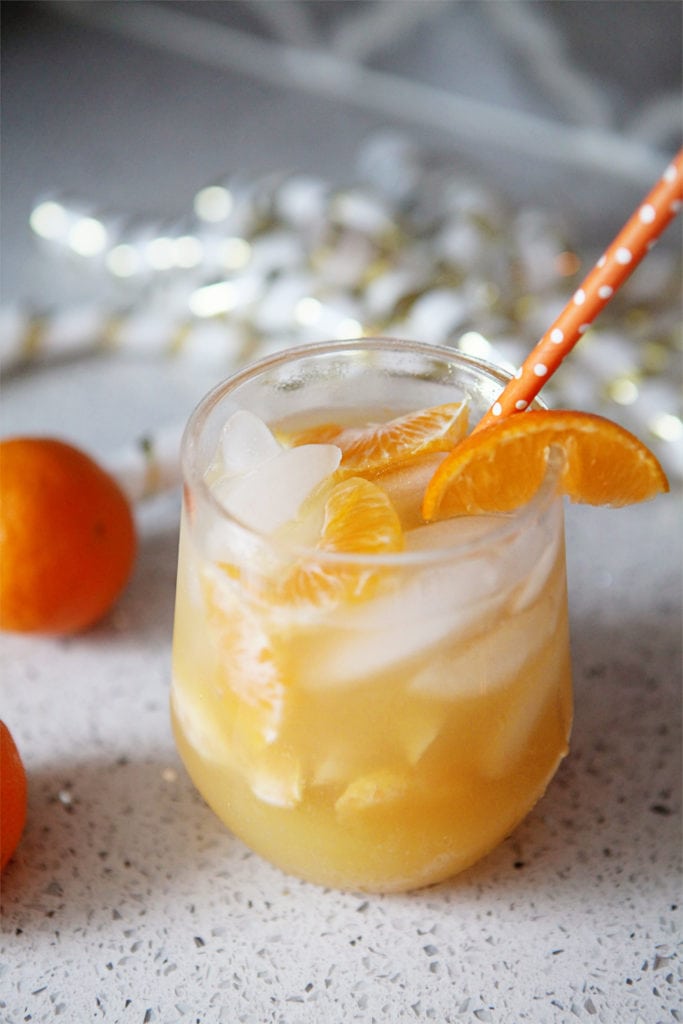 I know these have a lot of sugar in them, but it's one, special night. Remember these aren't everyday drinks. To reduce the sugar you can use different sodas that have alternative sweeteners or even sparkling water in some of these combinations.
Whatever you do this weekend mamas, I hope you have a happy, healthy and beautiful New Year's Eve with your kids. Thanks for reading the blog this year. I hope we see you again for years to come.
Check out our other drink recipes (including more mocktails!) here.