Many chicken farmers do a solid job of identifying which breeds they want. Unfortunately, it's when choosing a chicken hatchery that many fall short.
For farmers in the Southeast, a North Carolina chicken hatchery will be a great choice due to its location. However, location is just one of several factors you must think about when choosing a hatchery.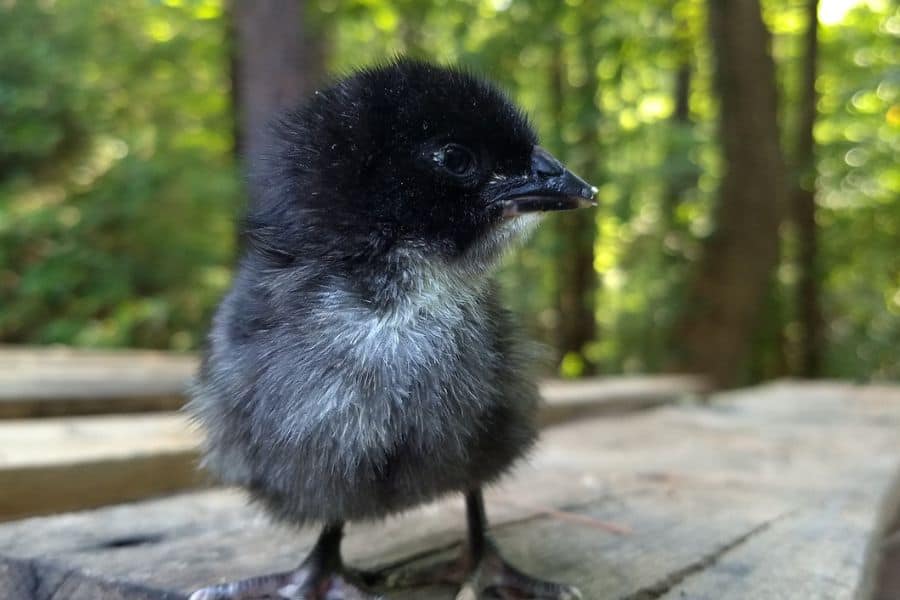 Different hatcheries will have different breeds available, and some breeds may not be available from any chicken hatchery in NC. The quality of the chicken from some hatcheries may also not be of the standard you want.
Here we have compiled a list of nine chicken hatcheries in North Carolina that you should definitely look into, plus some considerations to keep in mind when making your choice.
1. Little Birdie Chicken Farm and Hatchery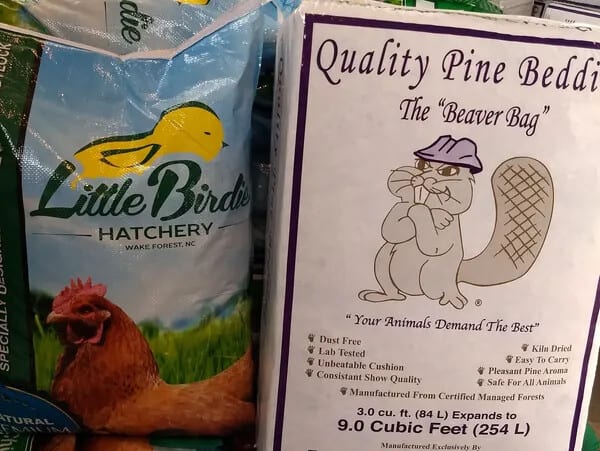 Little Birdie Chicken Farm and Hatchery is a family operation located in the town of Wake Forest, North Carolina. This business has a flock that is made up of more than 20 chicken breeds.
Little Birdie Chicken Farm and Hatchery's primary target is backyard farmers who own or are interested in keeping small flocks of chickens. They use a large incubator to keep up with the recent uptick in demand for chicks.
Some of the heritage chickens that are available from this hatchery are:
Ameraucanas
Blue Orpingtons
Barnevelders
Barred Rocks
Black Jersey Giants
Blue Wyandottes
They also offer several hybrid chickens including Easter Eggers, Black Stars, and Austra Whites.
The Little Birdie Chicken Farm and Hatchery is NPIP Certified and is regularly tested to prevent the sale of chicks with diseases. They offer a female-chick-only guarantee and will take back any chicks that turn out to be roosters within 20 weeks of hatching.
All sales of chicks from this hatchery are by appointment.
2. The Little Oasis Hatchery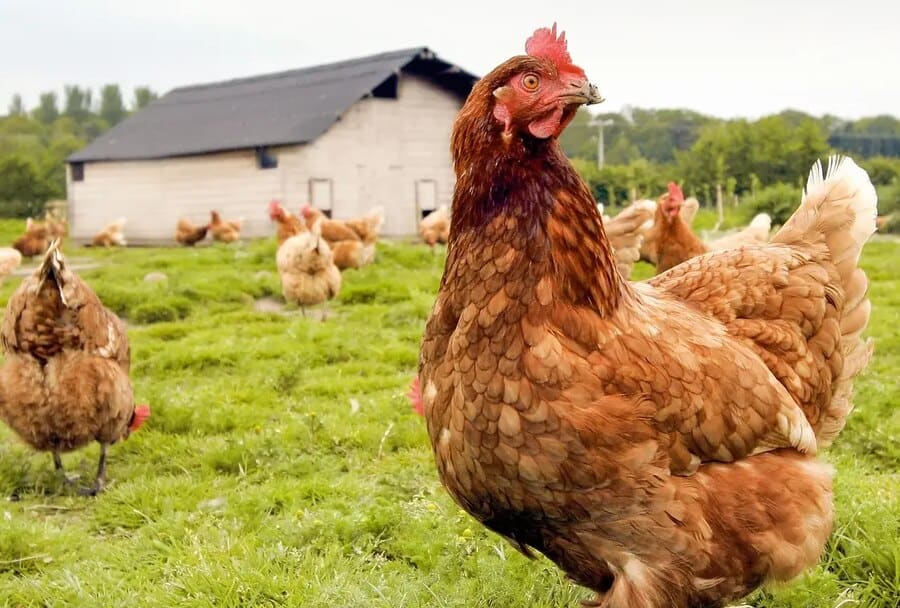 The Little Oasis Hatchery is based in Clayton, NC. This locally owned hatchery offers a wide range of poultry and poultry products including sexed chicks, cockerels, and hatching eggs.
The breeds offered include Silkie chicks. You can also get pullets of various breeds.
Availability of breeds varies, and you should first confirm on The Little Oasis Hatchery's website. You'll have to book an appointment if you wish to make a purchase.
In addition to its hatchery service, The Little Oasis Hatchery also rehomes roosters. They are NPIP-certified and are regularly inspected by relevant 3rd parties.
One special fact about this hatchery is that customers can recommend breeds they'd like to have available in the future via their website.
3. My Little Peeps Hatchery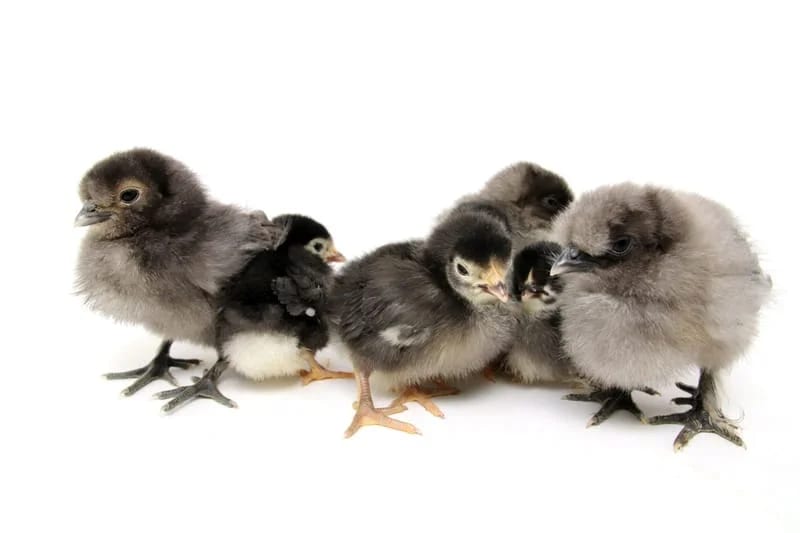 Located in Garner, North Carolina, My Little Peeps Hatchery started out as a hobby but is now a hatchery that offers chicks from a range of exciting breeds including:
Silkies
Swedish Flower
Lavender Orpingtons
Barred Rocks
They also have Bantam Frizzles available.
All the chicks are available straight-run which means that they are not sexed. Unfortunately, this means that you should be prepared to end up with either a rooster or a hen.
My Little Peeps Hatchery has a 72-hour guarantee on any chicks sold and will issue a refund or replace any chicks that arrive dead or die within 72 hours.
Sales from this hatchery are only via appointments which can be made on their website.
The chicks sold by My Little Peeps Hatchery are kept for a week after hatching before being shipped. This ensures that only strong chicks that are more likely to cope with the stress of shipping are sent to customers.
4. I Am the Chicken Man Inc.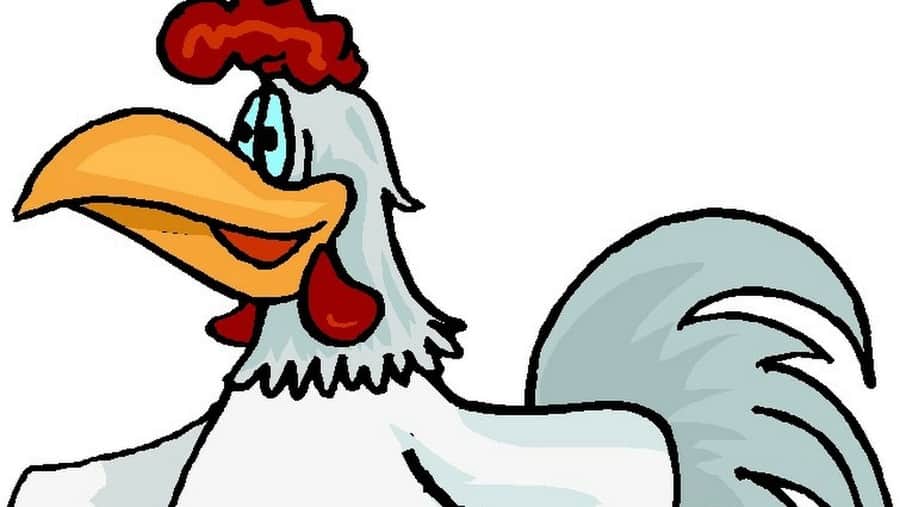 This hatchery is located in Hendersonville, NC and they have a long list of breeds that you can choose from. Demand is high so it's not unusual to find the chickens you need already sold out so you may have to move quickly.
Some of the breeds that have been available on previous occasions include:
Ancona
Blue Wyandotte
Brown Leghorn
Buff Brahma
White Leghorn
You can place your orders online. The hatchery updates on its website the breeds that are available or will be available when it's time to sell.
The chickens are sold at eight weeks old, so you are sure to get pullets that are fully feathered. You will need to make a reservation due to the high demand.
5. Cedar Falls Farm NC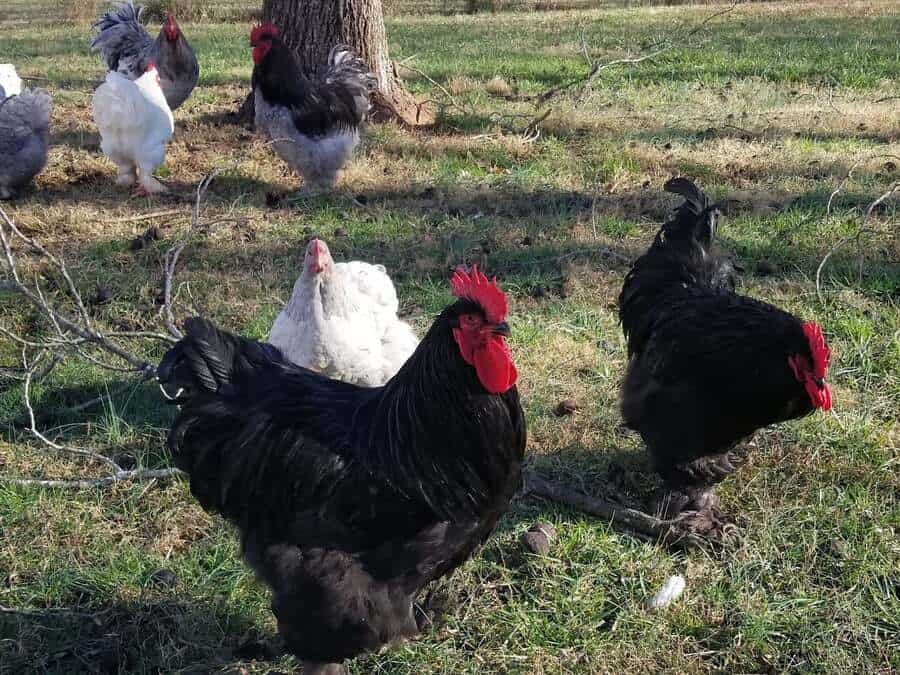 Cedar Falls Farm is located in Franklinville, North Carolina. This hatchery can cater to various needs whether you want hatching eggs and chicks or cockerels.
This hatchery only allows local pickups for their eggs and chicks. This means they won't be shipping the chicks or eggs via UPS or some other means.
There is no guaranteed hatch rate for eggs, but this is not unusual. If you pre-order your chicks or eggs, you can pay using Cash App or Venmo.
Some of the breeds you can get from Cedar Falls Farm NC include:
Cochins
Bielefelders
Black Copper Marans
Leghorns
Dominiques
All the chicks except the Bielefelders are sold straight run. You can only buy Bielefelders in even numbers because the distribution of sexes is 50/50. This means that if you want two Bielefelder hens, you'll also need to buy two Bielefelder males.
6. Sunrise Oak Farm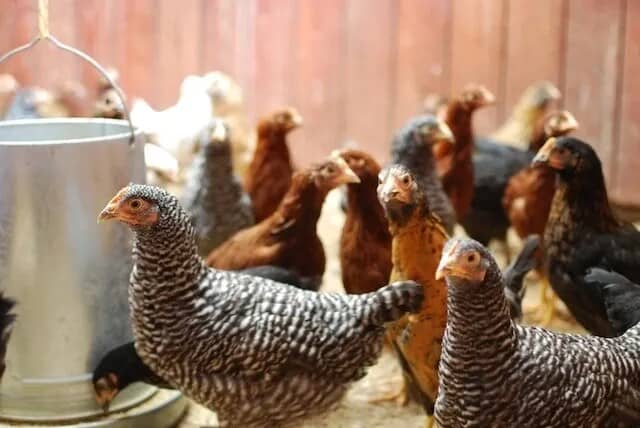 Sunrise Oak Farm is located in Hillsborough, NC. It specializes in providing coop-ready pullets, i.e., young hens that are approximately 2 months old.
Coop-ready chickens are a good choice if you are not ready for the challenges of raising young chicks such as buying special feed and providing a heat lamp.
Some of the breeds available from Sunrise Oak Farm include:
Barred Rocks
Delawares
Welsummers
Silver-Laced Wyandottes.
You can also get hybrids such as Red Stars and Cinnamon Queens.
Before they are sold, the chickens from Sunrise Oak Farms enjoy a comfortable life with a diet that includes vegetables, mealworms, and fruits. They also have plenty of space to roam around during the day on the large farm.
Sunrise Oak Farm is family-owned and operated and started in 2009. One of the owners is a veterinarian and this helps to ensure the flock remains healthy.
7. Blue House Farm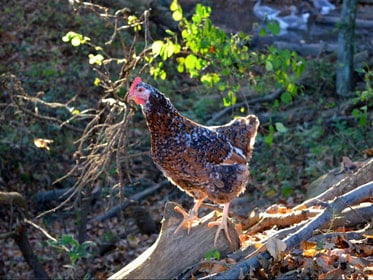 Blue House Farm started in 2010 and has been focusing on breeding and raising chickens and other fowl in as natural a way as possible. The birds are provided with lots of time and space outdoors to keep them healthy and strong.
Blue House Farm is in Fletcher, North Carolina. The owners allow farm visits by appointment.
The breeds you can get from Blue House Farm today are Swedish Flowers and Barnevelders.
Blue House Farm also gets day-old chicks from other hatcheries to avail them to their customers. Available breeds are regularly updated on their Facebook page and website.
You have the option of letting them raise the chicks for you until they are between 6 and 8 weeks old. Hatching eggs are also available from Blue House Farm and free eggs may be included with your shipment if some are available.
Blue House Farm has no minimum order number for hatching eggs.
8. Triple Creek Farm NC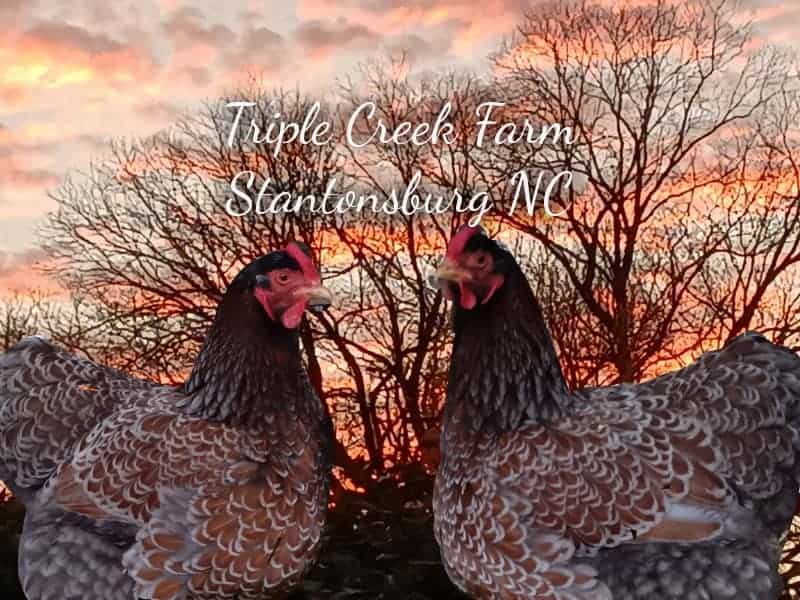 The owners of Triple Creek Farm in Wilson, North Carolina describe it as a family hobby farm. It is a member of The Livestock Conservancy and has been involved in the breeding of chickens for more than 15 years.
This hatchery's main offering to the public has been hatching eggs. However, upon request, you can also get chicks.
Farm visits are not allowed due to biosecurity concerns and pickup of eggs or chicks from the farm is only by appointment. Triple Creek Farm charges a $20 shipping fee for their eggs and only ships on Mondays, Tuesdays, and Fridays.
The fertility of eggs is tested before shipping and only eggs that are 3 days old or less are shipped. This helps to ensure the viability of the eggs, but they offer no guarantee on the hatch rate.
Some of the recently available chicken breed hatching eggs at Triple Creek Farm were:
Bantam Silver Penciled Cochins
Shamo
Asil
Barred Cochin
Bantam Mille Fleur
9. Dragonfly Farm
Dragonfly Farm is another hatchery located in Hillsborough, NC. They offer both chicks and hatching eggs for unique breeds of chickens.
Situated on a 30-acre farm, this hatchery has been operating for the last 10 years and they have been focused on improving the quality of their flock over the years.
Their breeds are chosen carefully, and some have been removed in the past after failing to integrate well with the rest of the flock. Even the roosters that are kept are those with no aggressive tendencies.
Some of the recently available chicken breeds include:
Black Copper Marans (Chicks)
Cream Legbars (Chicks)
Langshans (Hatching Eggs)
Ayam Cemani (Hatching Eggs)
Dragonfly Farm has a 12-egg minimum for hatching eggs. The minimum order for chicks is $72 worth. The chicks are all vaccinated against Marek's disease for free.
Factors to Consider When Choosing a Hatchery
Choosing a hatchery is not as simple as opening Amazon.com or running to your local Walmart. It can take some effort to find the hatchery that is right for you.
Location is Key
The closer a hatchery is to you the better. A hatchery that is close by can enable you to pick up your hatching eggs or chicks in person and avoid the complications introduced by shipping them.
Some Hatcheries will only permit local pickups.
Availability is not Guaranteed
In recent years, many hatcheries have struggled to keep up with the demand for certain breeds. Many offerings from these hatcheries may be sold out at the time you go looking.
You may have to check a few times to find your chicken available. In some cases, you'll have to join a waitlist which may be inconvenient but, hopefully, worth the wait.
Consider Minimums
It's common for hatcheries to have order minimums. This could be for practical or business reasons.
Minimums may affect your budget so you may have to find a hatchery with lower minimums.
Breeding Stock
Ideally, you want the offspring of a breeding stock that is strong and healthy.
Some hatcheries go the extra mile to ensure that their breeding stock is in excellent health. These are the kinds of hatcheries you should prioritize to limit the chances of ending up with chickens with undesirable qualities.
Hatcheries You Can Trust
Choosing a hatchery should not be a haphazard decision. Not if you want to start and grow a healthy stock.
In North Carolina, there are plenty of chicken hatcheries that you can choose from with many different offerings. Location will always be an important factor as a local hatchery can provide access that others can't.
Some chicken hatcheries in NC can offer a wider range of breeds, but others can guarantee that the chicks or hatching eggs you get come from a carefully selected breeding stock.
It's important to go with hatcheries that are passionate about the chickens they offer. You should also consider that factors like availability may make it harder to get your chickens when you want them.