Texas has no shortage of poultry enthusiasts and things have gotten more interesting with the resurgence in backyard chicken keeping. Luckily, there are plenty of hatcheries in the state working to keep up with this demand.
There is a healthy mix of everything ranging from small hatcheries that focus on a few choice breeds to multinational organizations providing chicks for industrial operations. You can even get chicks that are bred from fully organic parents.
There are hatcheries that will ship chicks and eggs to other states and others where you must pick up your orders locally.
We have compiled a list of 13 chicken hatcheries in Texas, one of which will probably meet your needs.
1. Chicks for Cheep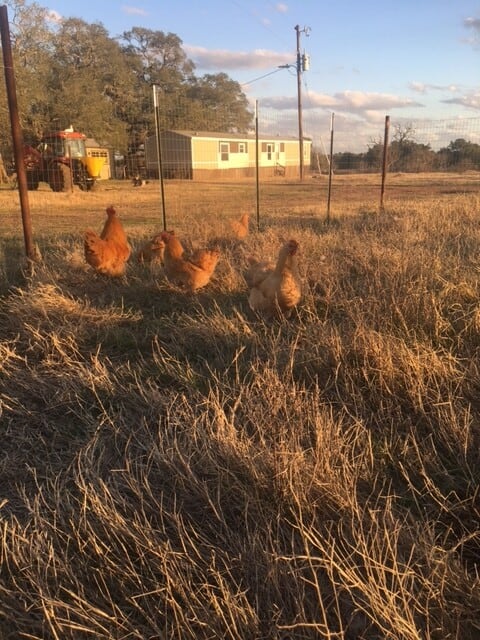 We start off with this business located in Elgin. This hatchery in Texas permits local pickups but can also ship your chicks to you.
The chicks from Chicks for Cheep are typically sold straight run. This means there is no telling whether you're getting a hen or a rooster.
Some of the breeds that have been recently available from this hatchery include:
Swedish Flower Hens
Lavender Orpingtons
Jubilee Orpingtons
Olive Eggers
Lavender Ameraucanas
You can also get hatching eggs from Chicks for Cheep at $70 per dozen.
For local pickups, orders must total $10 or higher. Shipped orders have a 10-chick minimum with shipping costs being charged separately.
Chicks for Cheep uses a first come first serve policy when servicing orders.
2. Ideal Poultry Breeding Farms
This operation goes all the way back to 1937 when it was started by two brothers.
Today, Ideal Poultry Breeding Farms in Cameron, Texas, offers almost 80 breeds of standard chickens and 55 breeds of bantams. Some of the chicken breeds available today include:
Blue Andalusian
Black Minorca
Rhode Island Red
Buff Orpington
Dominique
Ideal Poultry Breeding Farms also has hybrid broilers and layers including:
Cornish Rocks
California Whites
Black, Blue, Red, Brown and Golden Stars
This hatchery has a $40 minimum for any order of live birds, but there is no minimum number of chicks you can order.
They offer a 90% sexing accuracy guarantee for sexed chicks and will refund the price difference for excess males. Be sure to confirm the availability of the breed you want on their website.
3. SeaBreeze Hens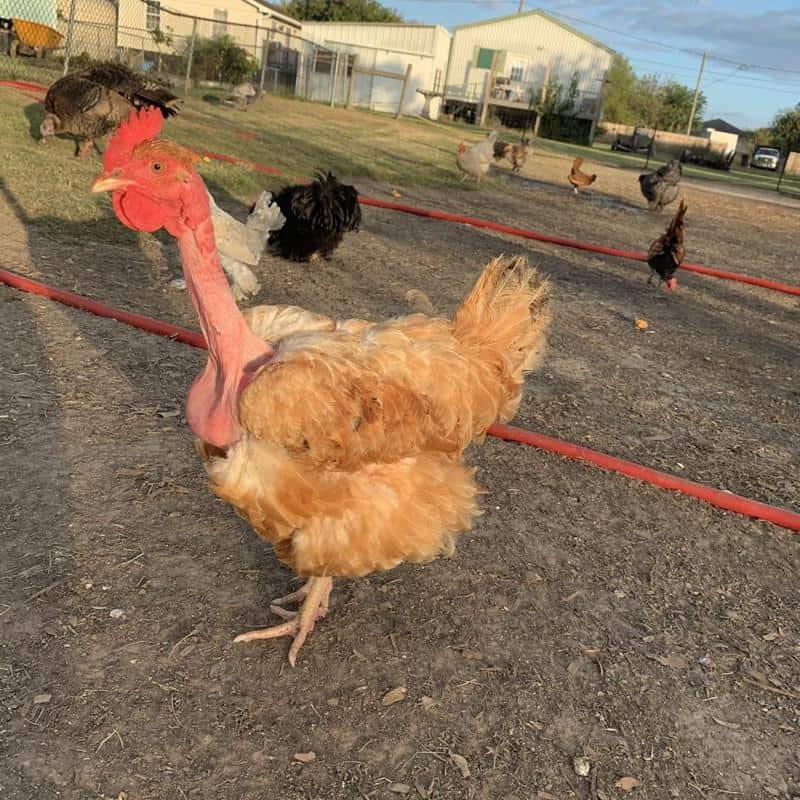 This hatchery is located in San Leon, TX. It specializes in raising purebred hens, and you can get both chicks and pullets.
The chickens here are allowed to free range but are also fed protein-rich feed, vegetables, and fruits. Some of the chickens available for sale include:
Cuckoo Maran
White Crested Blue Polish
English Black Orpington
Gold-laced Wyandotte
Barnevelder
Gold Sebright
SeaBreeze Hens recommends that customers place their orders through their online system. They also provide a Chicken 101 service that might be useful for those who are complete beginners to chicken keeping.
This hatchery guarantees that any chicken that was bought as a pullet and turns out to be a rooster will be refunded using store credit or with a replacement pullet if one is available.
4. Little Pecker's Chicks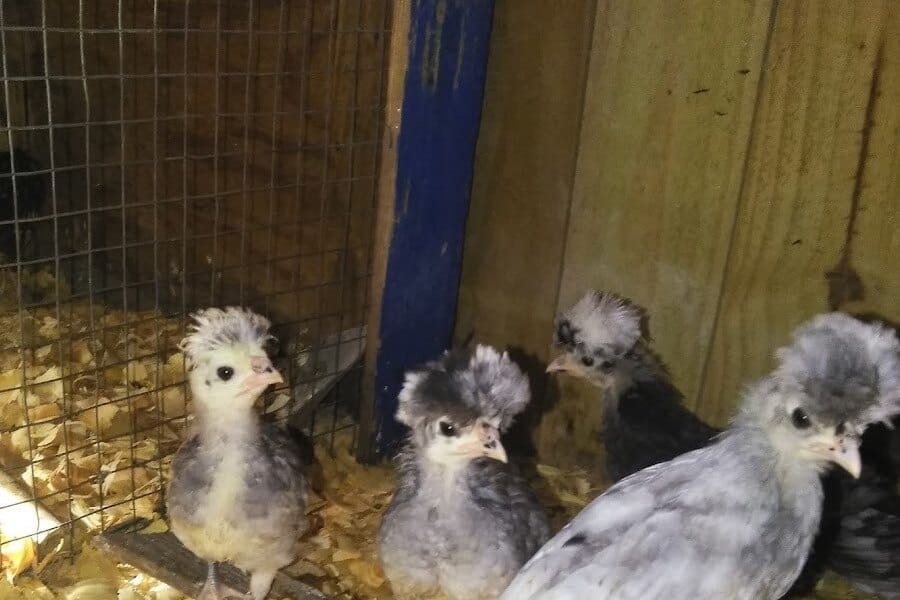 This hatchery in Texas is located in the city of Magnolia. It is open seven days a week from 7 AM to 7 PM.
Available chicks are regularly updated on the website of Little Pecker's Chicks. The breeds available recently included:
Rhode Island Red
Silver-Laced Wyandotte
Delaware
Black Jersey Giant
Lavender Orpingtons
This hatchery is very popular with customers, pointing out the high quality of service and how well cared for the chickens are. You can pick up your orders locally.
5. Fluffy Butt Farms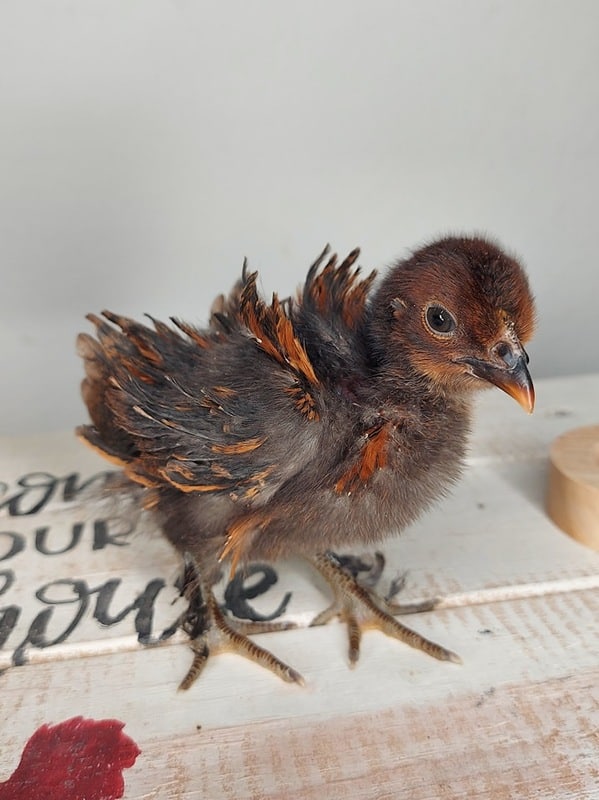 Fluffy Butt Farms is located in the city of Cleveland, Texas. They regularly post which chicks are available on their Facebook page and you can organize to pick up your purchase.
Some recently available chicks included:
Copper Marans
Silkies
Easter Eggers
6. Windy Meadows Hatchery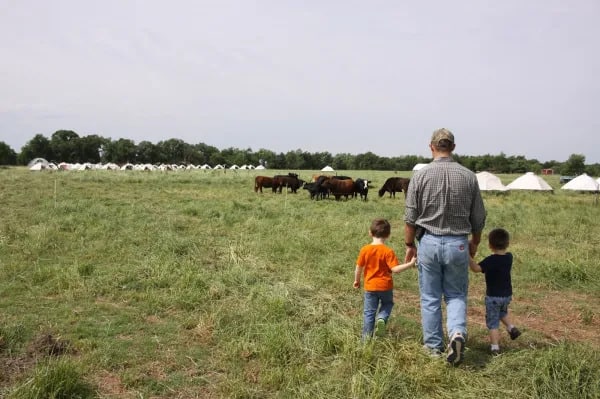 Windy Meadows Hatchery considers itself the go-to place for broiler chicks. This small hatchery is located in Campbell, TX, and is owned and operated by a couple.
The story of this hatchery began 20 years ago when it was started as a means of supplying a nearby pastured poultry business with good-quality chicks regularly. It later expanded to supply other businesses as more pastured poultry farms came up in the area.
This hatchery is only good for backyard farmers who are interested in raising meat birds. Cornish crosses are the only chickens that are bred here.
Shipping is done by priority mail and the chicks usually arrive in about two days. The hatchery ships 4% extra chicks to cover any that may die during shipping or turn out to be of poor quality.
You can also pick up your chicks in person on the day of the hatch. Windy Meadows Hatchery supplies farmers both in and out of state including small operations that only need 10 chicks in a year or larger ones that need thousands.
7. Hy-Line North America LLC
Most chicken farmers have heard of Hy-Line. This is a mega-corporation with an international reach that specializes in selling layers for large-scale commercial operations.
As it turns out, Hy-Line also has a hatchery in Texas, located in the city of Bryan. This hatchery is part of the company's network that is designed to deliver chicks to customers as quickly as possible.
The chickens sold by this company are hybrids such as:
W-36
W-80
Hy-Line Brown
Lohmann LSL-Lite
Lohmann Brown-Lite
This hatchery is more suited to farmers who are interested in running large commercial operations.
8. My Little Peckers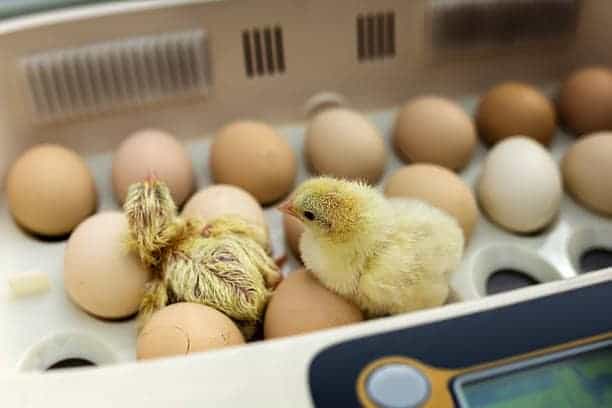 Not to be confused with Little Pecker's Chicks, this hatchery is located in Tomball, Texas, and the two have no affiliation.
This hatchery specializes in the breeding, incubation, hatching, and sale of purebred chickens. According to their website, their chickens are cage-free, GMO-free, and 100% organic.
Due to its membership in the NPIP, no tours are allowed on the farm for the sake of bio-security.
You can get baby chicks, pullets, and fertilized chicken eggs from My Little Peckers. They can also provide incubation services for $1 per egg.
Breeds you can get include:
Wheaten Copper Maran
Blue Jersey Giant
Blue Laced Red Wyandotte
Easter Eggers
Frizzle Bantams
My Little Peckers can deliver to your location for $20 if you're close enough to them. They have drop-off locations in Plantersville, Katy, Cypress, and Woodlands. The minimum purchase number is 4.
9. Queen Bee Hatchery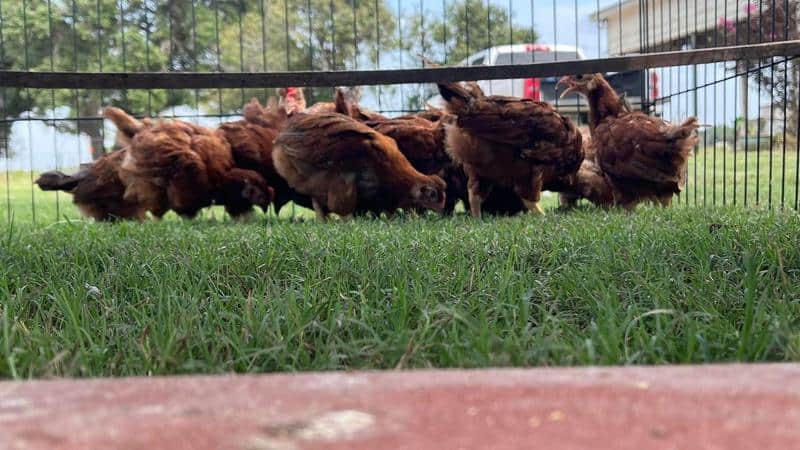 Queen Bee Hatchery is located in the city of Edna, TX. This hatchery has a long list of chickens available from time to time including:
Swedish Flower Hens
Rhodebars
Lavender Orpingtons
Fiesta Reds
Easter Eggers
You can get laying hens, pullets, hatching eggs, and chicks from this hatchery in Texas. Like many hatcheries, you'll want to get your orders in early due to the high demand for their chickens.
Some of the chickens offered by Queen Bee Hatchery are autosexing. This makes it less likely that you'll end up with roosters when you order hens.
You can pick up your orders from this hatchery, but this should only be done by appointment.
10. The Silkie Farm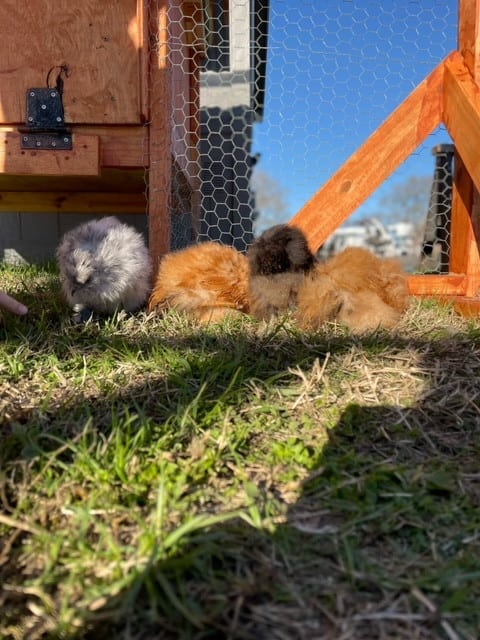 This farm is an NPIP-recognized breeder that specializes in providing free-range, non-GMO, organic Silkies.
The Silkies from this hatchery are high quality and have competed and won FFA rodeo competitions. All the chicken breeds in this hatchery are raised to APA standards.
In addition to Silkies, some of the other available breeds are:
Polish Chicken
Appenzeller Spitzhauben
You can choose to get a straight-run chick or a pullet that will be between 1 and 3 months old. You can also get fertilized eggs.
You can make an appointment for a visit to The Silkie Farm if you'd like to see how the chickens live before getting one. This hatchery is in Cypress, TX.
The Silkie Farm has a 2-chick minimum, but they don't have to be of the same breed.
11. Harmon Creek Hatchery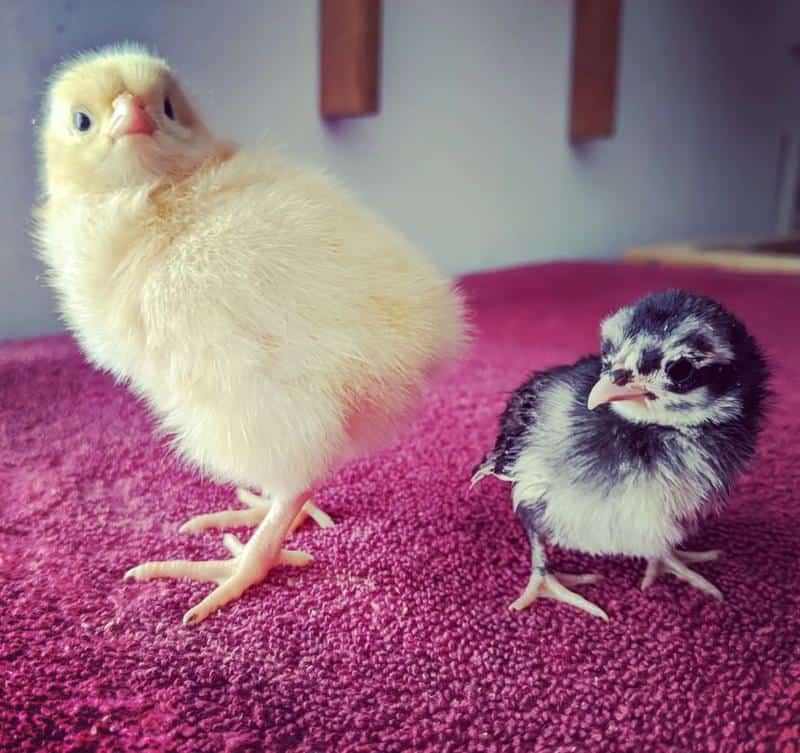 This hatchery in Huntsville, Texas has many interesting chickens available for backyard farmers. Some of the breeds they've been selling for years include:
Easter Eggers
Lemon Cuckoo English Orpingtons
Malaysian Seramas
Naked Necks
White Crested Black Polish Chickens
The hatchery prides itself on having a responsible breeding program from which they get hatching eggs and chicks from their customers.
In 2023, Harmon Creek Hatchery added the Ayam Ketawa to its list of breeds, as well as Olive Eggers.
The pick-up option is the only one that's currently available and only on appointment.
12. Peachy Chick Farm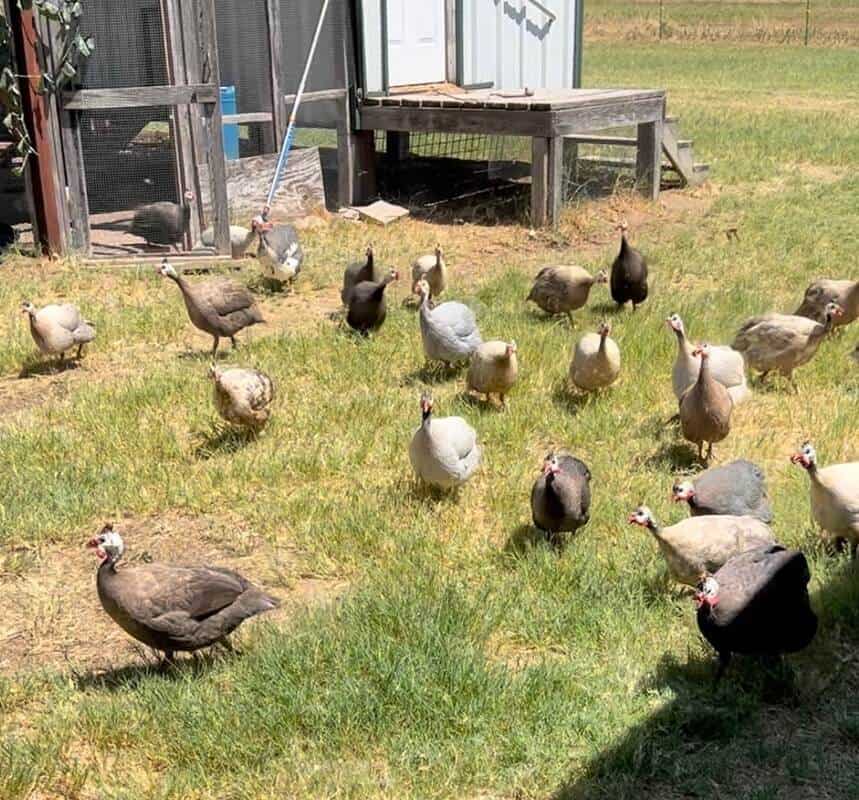 Peachy Chick Farm is a hatchery that only started in 2019 in Bridgeport, Texas. Some of the birds they've had available recently include:
Buff Orpingtons
Seramas
Silkies
Hatchings are available in spring and winter. Peach Chick Farm avoids hatching during summer due to the Texas heat.
13. M&T Rabbitry and Poultry Farm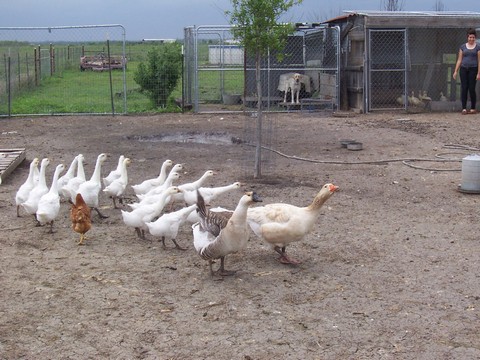 Located in Natalia, TX, M&T Rabbitry and Poultry targets customers who are interested in rabbits and poultry such as chickens and ducks.
This business started in 2009. Today, they hatch around 150 chicks each week and each batch sells out quickly thanks to the current popularity of backyard chickens.
You can either get pullets or straight-run chicks from M&T Rabbitry and Poultry Farm. Available breeds include:
Polish Chickens
Silkies
Blue Australorps
Lavender Orpingtons
Barnevelders
You can also get hybrid layers such as Red Sex Links from this hatchery. They are open seven days a week between 10 AM and 6 PM.
If you make an appointment, you can also be given tips on how you can choose the right chickens and how to care for them to get the best results.
Read More:
Final Tips on Choosing Hatcheries
With so many hatcheries to choose from in Texas, it may seem daunting to settle on one. Some of the factors you should consider if you're new to this are:
It's better to avoid shipping your chicks, eggs, or pullets over long distances. Shipping can be unpredictable, and accidents will happen.
Not every hatching egg will hatch. There are many variables that can lead to an egg not hatching. This is why hatcheries don't typically guarantee hatch rates.
Availability is not guaranteed. Hatcheries have different hatching schedules and demand can be very high. You may have to wait a while to get a specific breed.
Different hatcheries have different guarantees. Just because one hatchery can promise one thing does not mean another can or should.
What's Your Flavor?
With so many people getting into backyard chicken keeping, it is great to have so many hatcheries to choose from in Texas alone. It's quite likely that at least one of these is within driving distance from every Texan.
There are hatcheries for those interested in meat birds, and hatcheries for those looking for high-productivity layers. There are also hatcheries for those looking for unique and rare birds and everything in between.
The availability of some breeds can be a challenge, but this is because more people are realizing the value of having a good chicken in their backyard.