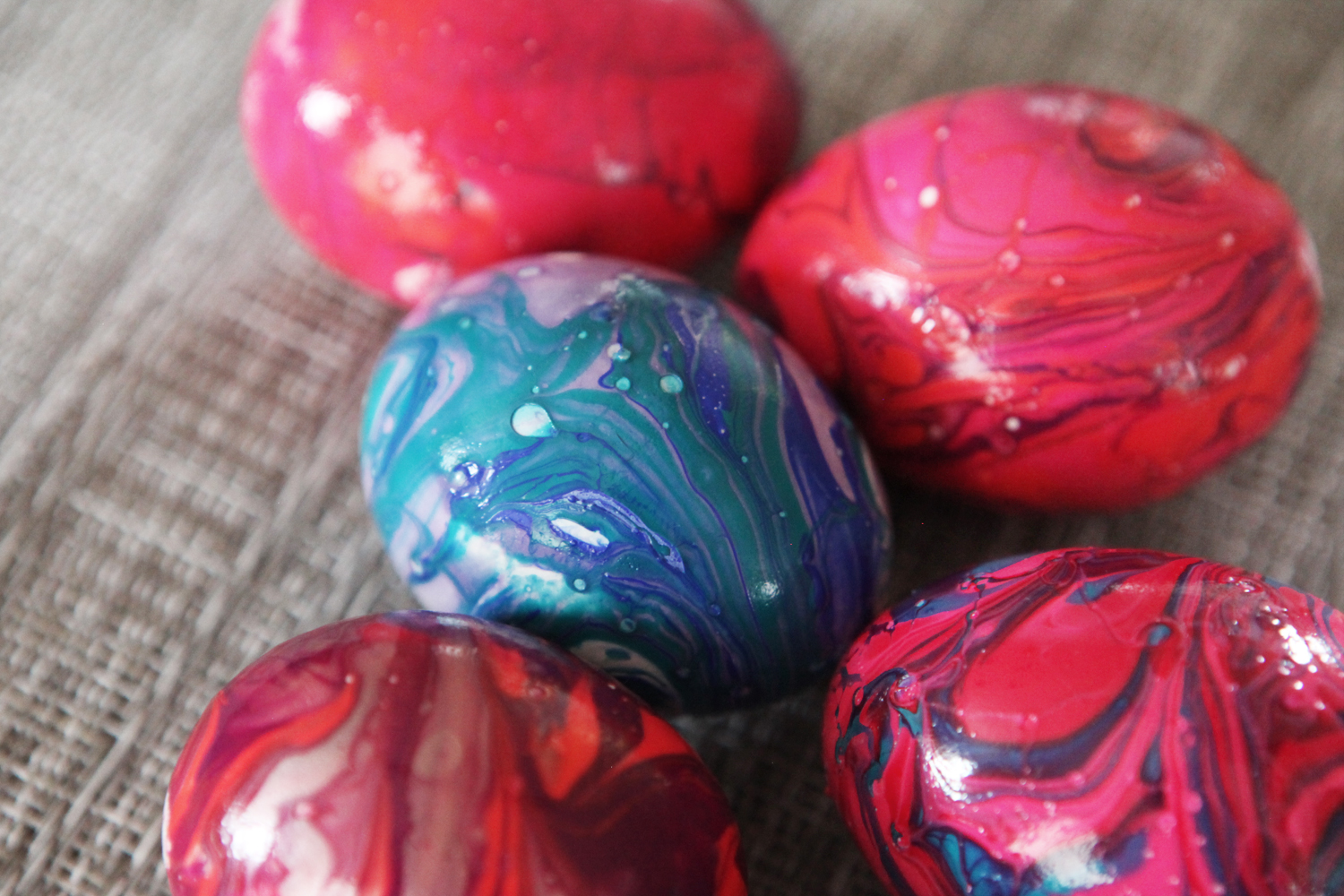 Do you need an eggcellent egg decorating idea for Easter this year? Look no further than these fun Tie Dye Easter Eggs that kids will love, even those disgruntled older kids. 🙂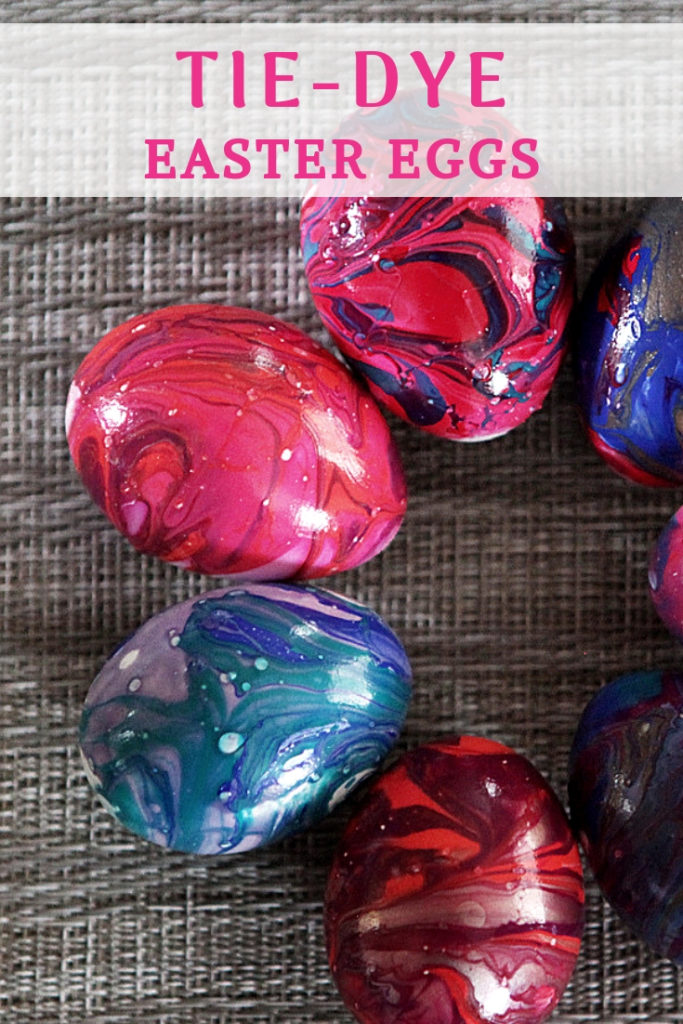 We actually did this project for the first time last year and the results were simply stunning. It really was a fun way to decorate eggs and if you have older kids, especially teenagers, I think they will really enjoy getting in there and getting their hands dirty to produce this Easter art.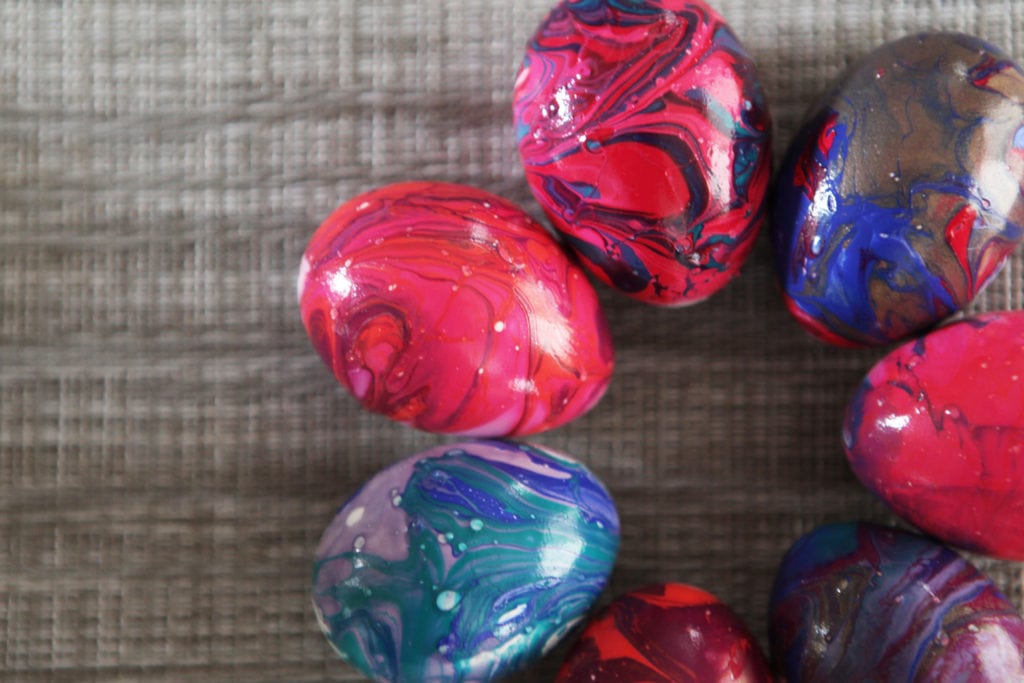 Tie Dye Easter Eggs
For this project you will need:
Hard-boiled eggs, cooled
A variety of nail polish (We had about 10 different colors.)
Water
Plastic cups
Tooth picks
Steps:
1. Fill your plastic cups with water and let sit out in the room where you will be tie-dying. It's important that the water is at room temperature. If it isn't, the nail polish will sink to the bottom of your cup. I filled the cups up first thing in the morning and we began decorating around 2 p.m.
2. Pick your first color and add it to the water by letting it drip in. You want to keep moving the polish around versus pouring the color all in one spot. If you add too much to one spot before it fans out across the water, it is more likely to become too heavy and sink to the bottom.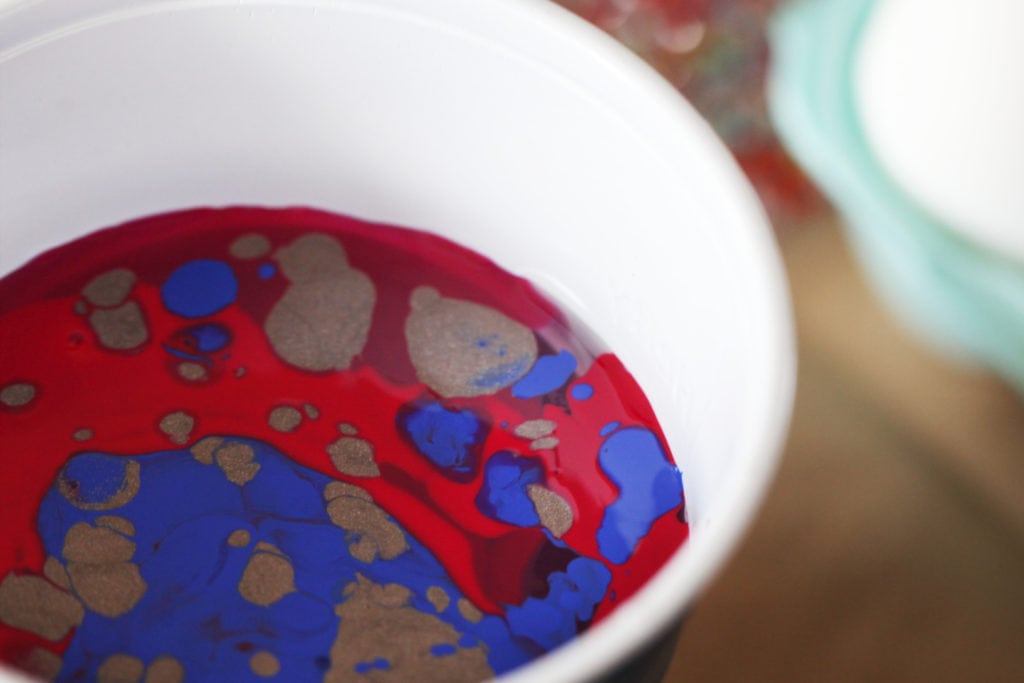 3. Add your second and third color in the same way.
4. Stir it up with a tooth pick.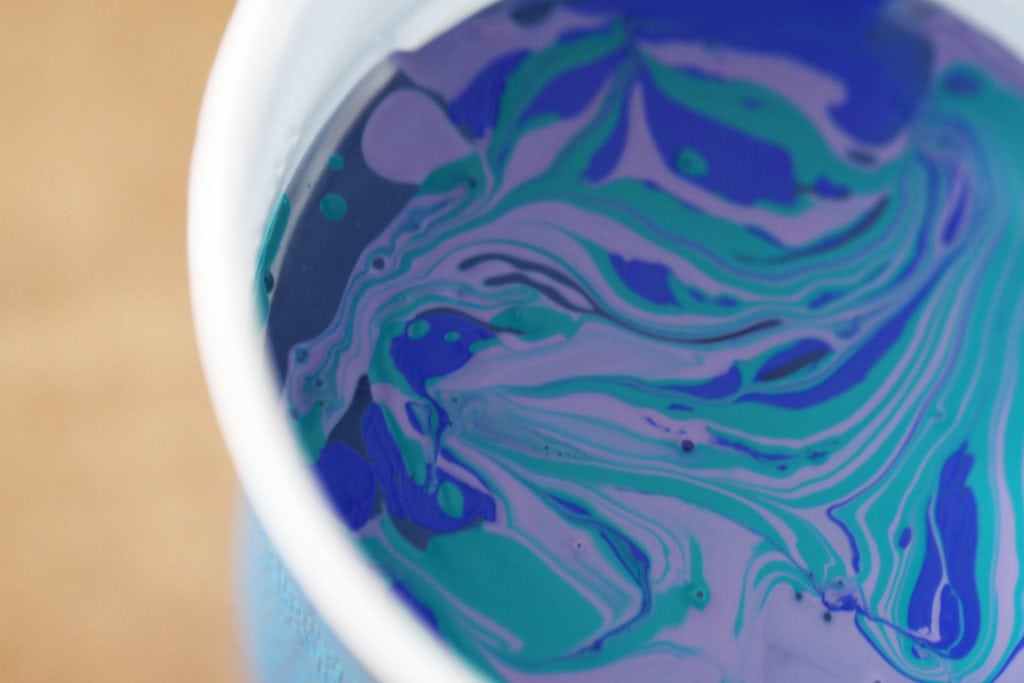 5. Pick up your egg by the ends and dip it into the water. Make sure you fully submerge it and then pull it back out. The nail polish will only end up on the part of the egg it touches, hence the side that is dunked. To get it to cover more surface area, try to rotate your egg as it comes out of the water.
6. Dry it sideways on the egg container (See photo). I found this worked better than anything else to keep the color on the tie dye Easter eggs.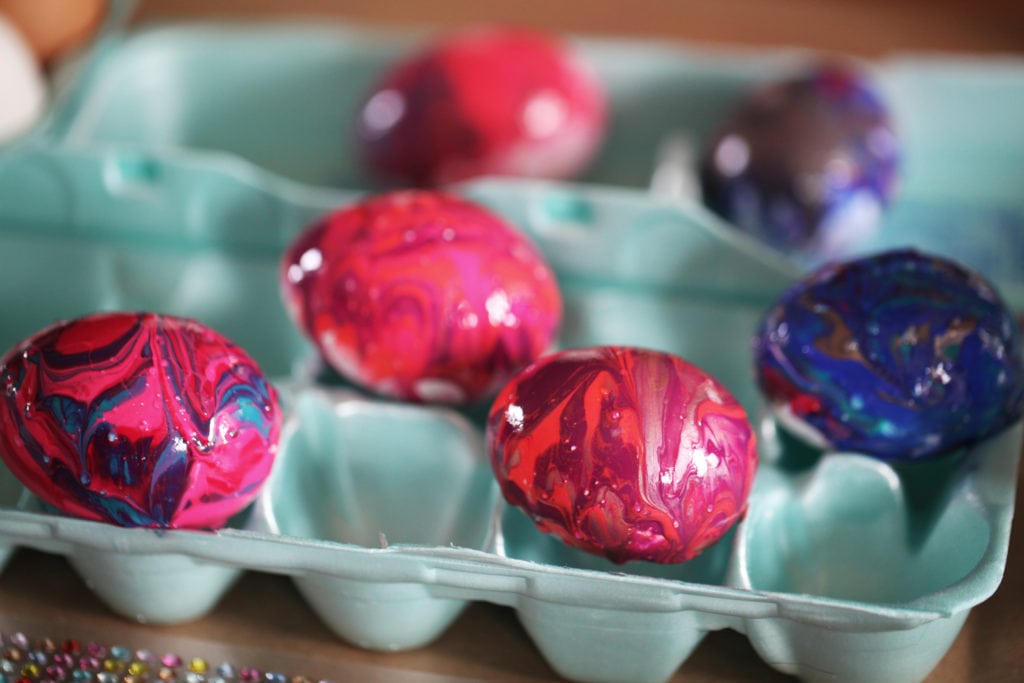 We did this project last year when my daughter was 3. I let her pick the colors and I did most of the work. I let her pick the colors, but I did the dipping of the eggs. My girl took one look at my fingers after I pulled out the first egg and decided dipping the eggs was too yucky for her. If your child is a little older they will probably be able to watch you do this once or twice and then experiment on their own.
The yuckiness aside, the results that were produced through this method of decorating were pretty magical. No two eggs will ever be alike, even if you use the same colors, and they were bright and beautiful. This is one we will probably do year after year because the results were so impressive.
Here's a fun nail polish set that you can get if you want to make the eggs metallic like we did. It saves you money from having to buy separate bottles. Here is a pretty pastel set too that would work beautifully.
For more fun Easter projects check out the Washi Tape Easter Eggs and this Marble Painted Easter Egg Craft.