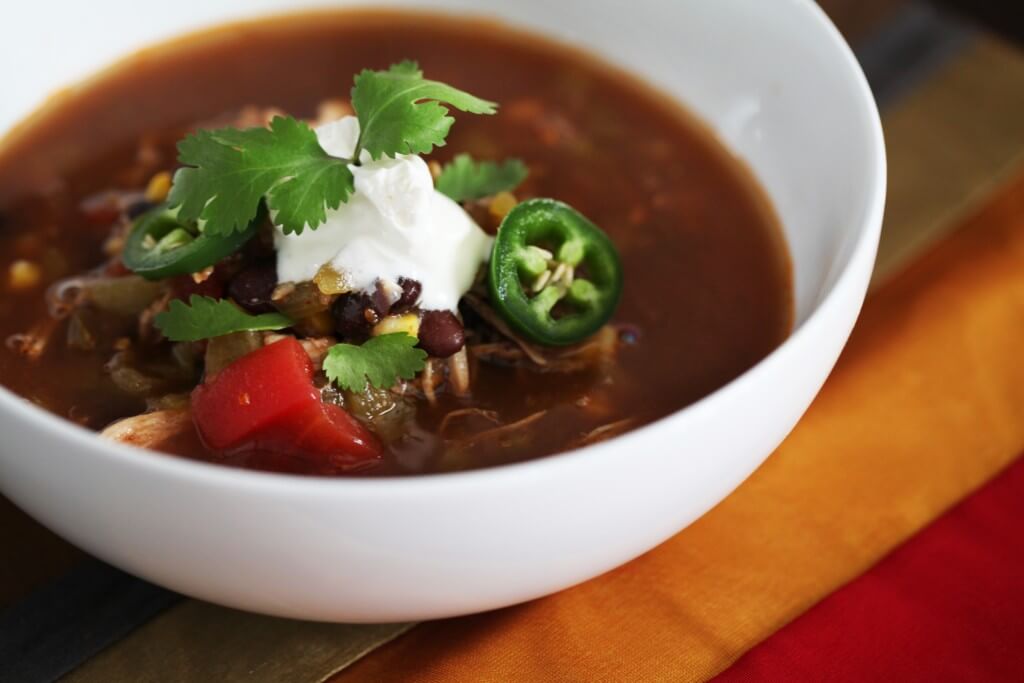 I don't know about you, but by the time dinner time rolls around at the end of the work day, I am beat. I attempt to leave work by 4:30 each day so I can get ahead of traffic to make sure our family has a good meal, ready at a reasonable time. Often, we eat too late for the kids and they are a mess or we end up eating something quick so we can avoid the breakdowns. Planning all the meals in advance helps, but in reality, nothing gives me more energy at 5:30 p.m.
To help makeup for my lack of energy and feed my family before madness ensues, I rely on my trusty slow cooker a lot. If I could have a cooking sidekick in motherhood, it would be my crock-pot. So, today I want to share one of my favorite recipes that helps us eat two nights, if not three, in a row.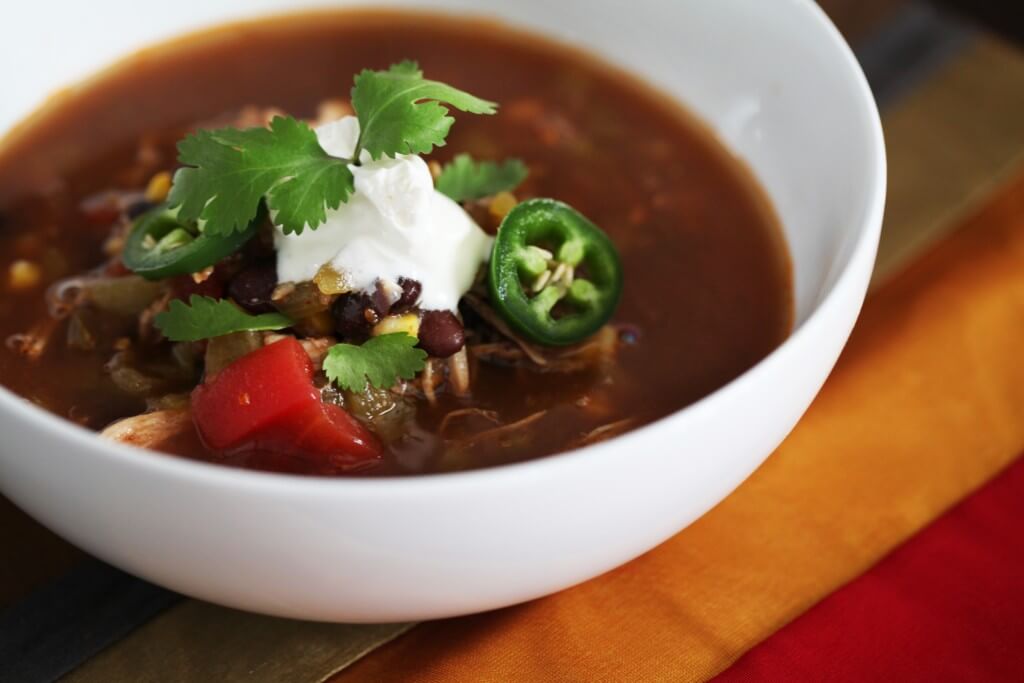 The first recipe is chicken for Chicken Tacos. It's incredibly simple. You will need the following:
2 pounds of boneless chicken breasts

(This will be used again. That's why you need so much.)

1 package of Mild Taco Seasoning

(I like Old El Paso.)

1 jar of salsa

( I like Tostitos Mild Chunky Salsa, which is 15.5 oz.)
Steps:
Dump everything into the slow cooker and cover with lid.
Set time for at least 8 hours.
Walk away.
That's it. You don't have to think about it again. By the time you come home from work you will have delicious chicken for hard or soft shell tacos. It will be moist, flavorful and perfectly cooked. Just add your toppings.
Then, to make the most out of this recipe, use that chicken and the juices/salsa left in the pot for your night two meal: Chicken Tortilla Soup.
For the soup, you can either use the slow cooker again or heat it all up when you get home. It should only take 15 minutes to heat through on high/medium heat. The recipe produces soup with an excellent flavor without adding additional spices. We can usually eat it two nights in a row so you can easily knock out three nights of work week dinners with these recipes.
For this you will need:
48 oz of Chicken broth

(I like Swanson)

2 cans of black beans

2 cans of corn

3 small cans of mild green chilies

1 can of plain chopped tomatoes

Leftover chicken/salsa

from the night before
To make it, follow these easy steps.

Open cans. Drain the corn only.
Throw it all in your slow cooker.
Set on low for 6-10 hours.
OR
Repeat step one from above.
Throw it all in a large pot.
Heat through on medium to high heat for 15 minutes.
Add whatever toppings you like. We often add tortillas strips, sour cream, avocado or a squeeze of lime, but you don't need anything of those things to make this a tasty dish.
My husband often eats this with very little broth and then uses tortilla chips to scoop it up. My daughter will eat the soup before she will eat the tacos because she says they are "spicy", which they aren't. If your children are a little older these recipes should be a hit at home.
Happy eating!