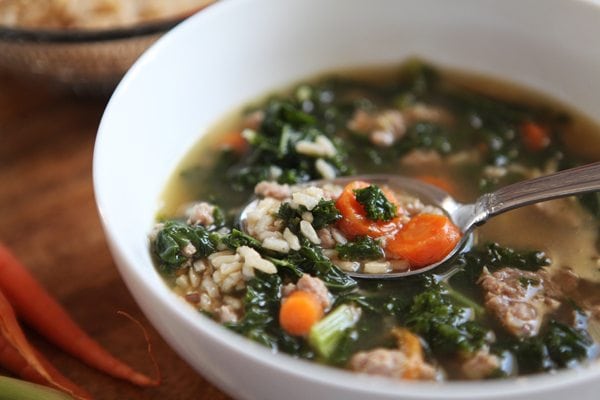 My daughter and I love to create together. Whether it's practicing writing words together, crafting or cooking, we always bond over the experience of working together and learning together.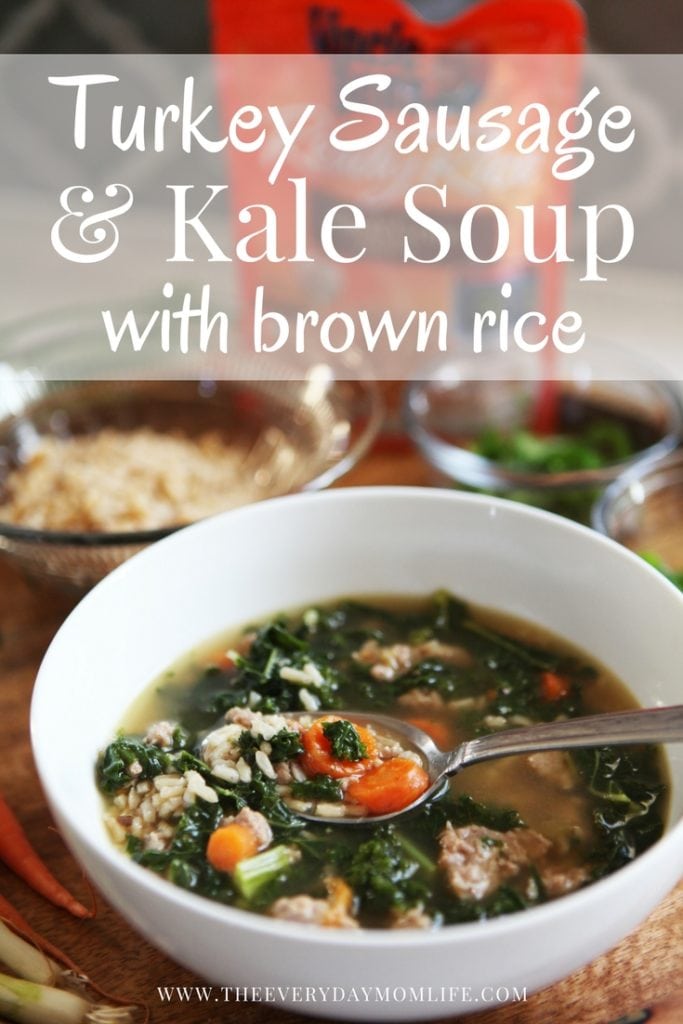 When I heard that Uncle Ben's® was hosting the first ever International Cook With Your Kids Day this Saturday, Oct. 15, I knew it was something that we would have to take part in. The event is a virtual event and a movement to encourage families to cook together to raise awareness about the benefits of parents and kids cooking together, which often this experience leads to kids making better healthier meal choices. On October 15, participants around the globe are encouraged to post photos, videos and stories of their families cooking together using the hashtag #LookWhatWeMade.
As I said, for us it is a bonding experience. Since she is just 4, she can't help cut yet and I don't like her by the stove adding things to pots and pans. She likes to stir mixtures in bowls, wash vegetables or even just watch me. It gives us a chance to talk about eating the right foods and how that's important. She will often ask me if a food is healthy and will help her grow. Growing is very important to her already.
Uncle Ben's® is a staple in our house. In almost any recipe where I am cooking rice, it is Uncle's Ben's®. We use Uncle Ben's® Ready Rice and the Boil-In-Bag most frequently.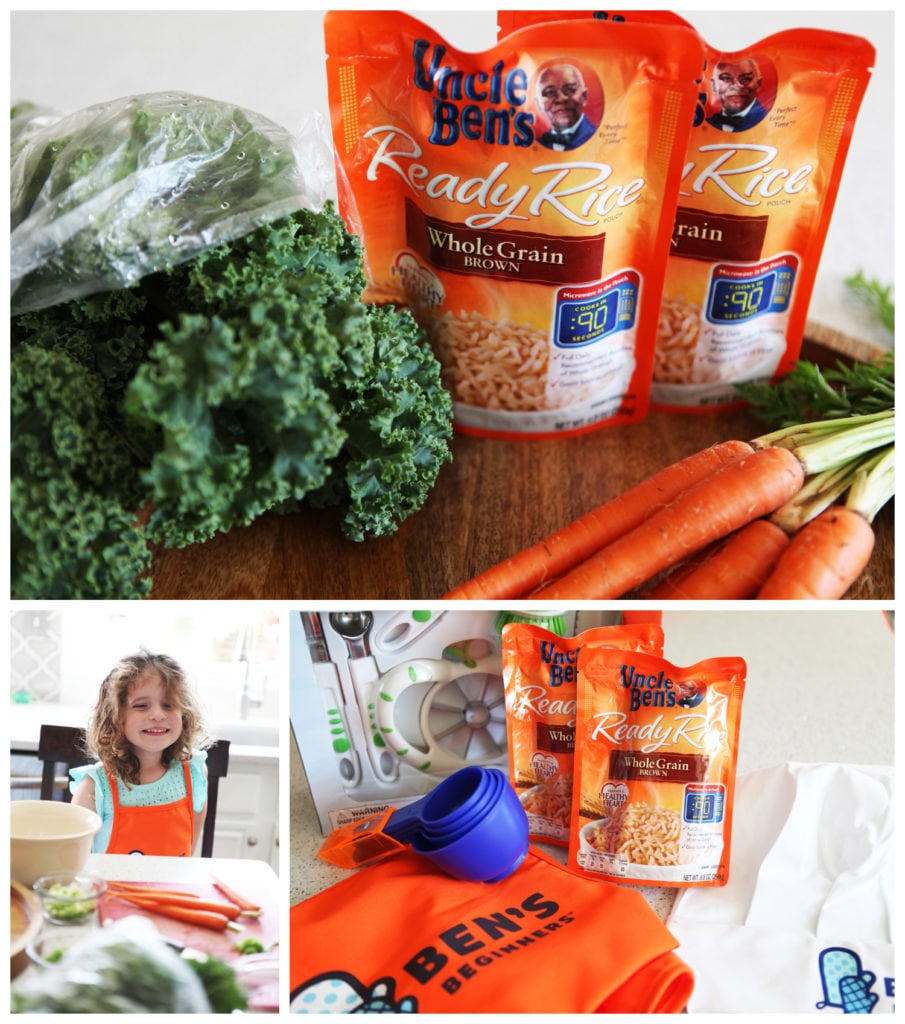 When Uncle Ben's® sent me a couple bags of their Brown Ready Rice to create a fun recipe with my daughter, I wanted to make something we both love – soup. We are both soup girls and this weekend everyone in my family ended up being sick so a hearty, warm soup was exactly what we needed.
Check out our recipe for Turkey Sausage, Kale and Brown Rice Soup below. It's the perfect recipe for sweater weather season and it was delicious. Unfortunately, my daughter fell asleep at 5 p.m. for the night before it was done, but today she will have some for lunch since she is staying home from school. I'm sure I will have to pick the kale out for her.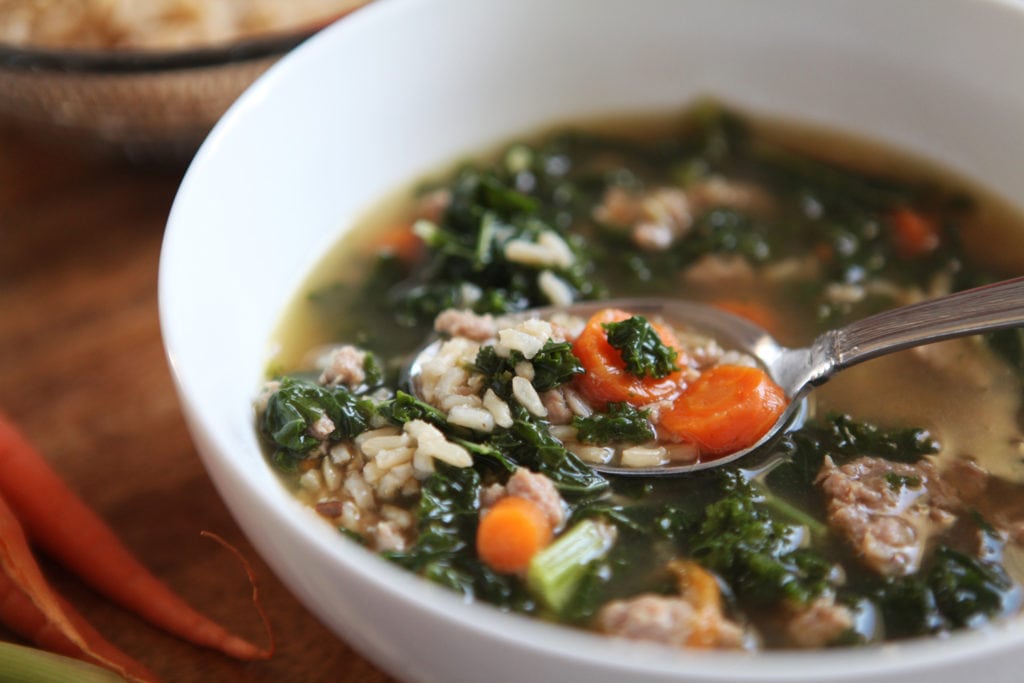 Servings: 5-6
Ingredients:
48 oz of chicken broth (32 oz package plus 2 cups), no salt added or low sodium
1 package of turkey sausage
1 bunch of kale, chopped. I like to keep the ribs of the leaves in.
5 medium-sized carrots, chopped
5 green onions, chopped with the green tops and white bottoms separated
1-2 bags of Uncle Ben's® Ready Rice
1 tsp. of garlic, chopped
2 Tbs. of olive oil
Optional: 1-2 large chicken bouillon cubes
Optional: Cilantro
Steps:
1. Wash and chop all ingredients.
2. Add the olive oil to a large pot and heat through. Add the white bottoms of the green onions and your garlic until they are fragrant.
3. Remove the turkey sausage from its casing and add to the pot. Brown the meat. This will take about five minutes. Stir frequently and use your spoon to continue to break up the sausage into smaller pieces.
4. Once the sausage is browned, add your carrots. Mix in with the sausage and cook for about another two minutes.

5. Add your chicken broth and heat through to a boil.
6. Once boiling, reduce heat and add the kale. I like to use all the kale in the bunch because it cooks down so much. Simmer for 30 minutes.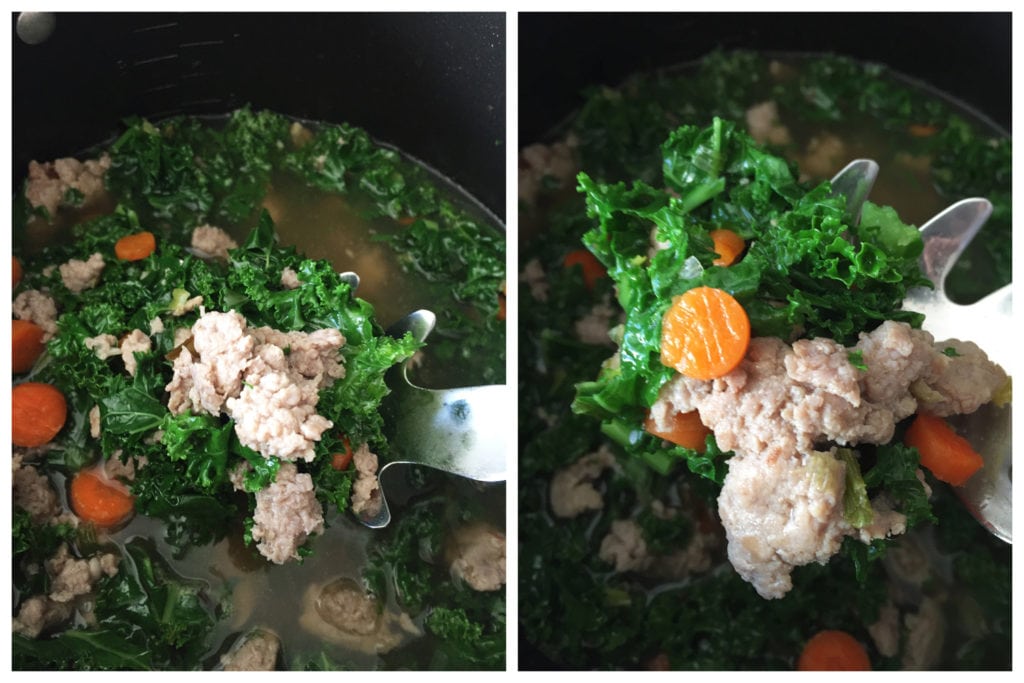 7. Season to taste. I added 2 large chicken bouillon cubes, but you don't necessarily need them. I used them to balance out the taste of the sausage a little more. I did not add any extra salt or even pepper. Due to the sausage, the soup was already very flavorful and didn't need anything extra.
8. While the soup is simmering, cook the Uncle Ben's® Ready Rice in the microwave. Simply break it apart by squeezing the package and then tear the top about two inches. It takes just 90 seconds.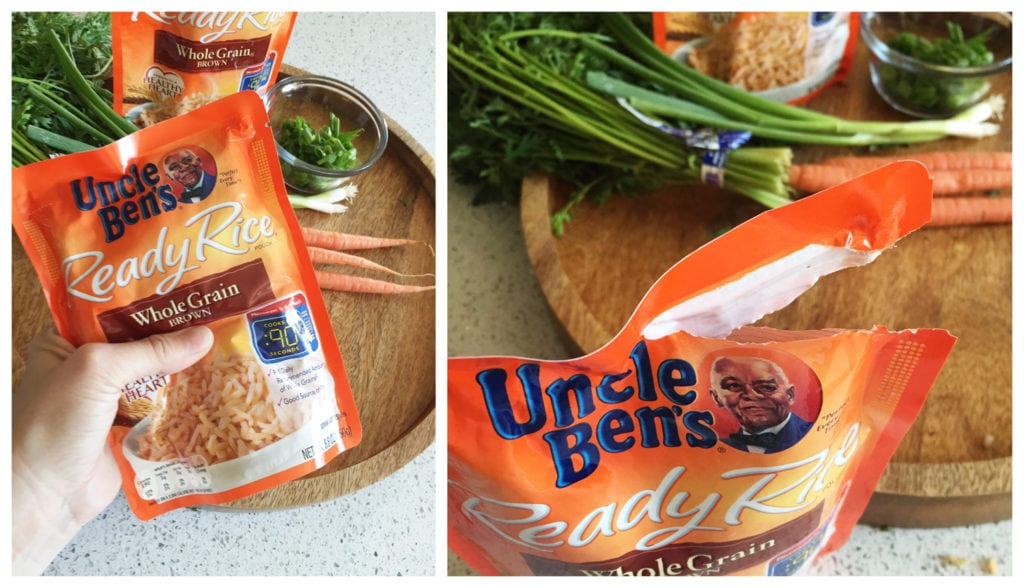 9. Add half a cup of rice to a bowl and spoon soup over it. I decided to do this versus adding the rice directly to the soup. I didn't want it to get to overcook and get mushy. Plus, it allows people to add as much as they want.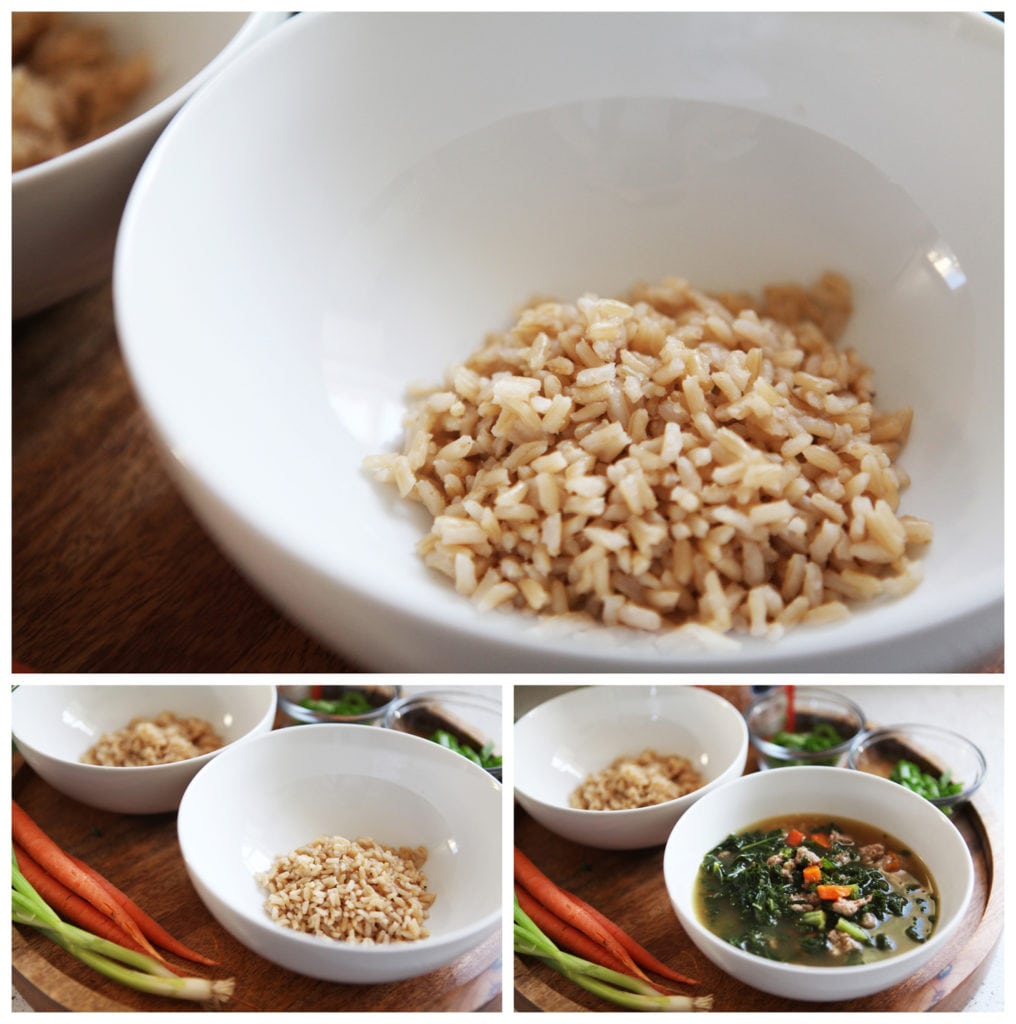 10. Top it with the green onions tops or a little cilantro.
This dish will become one of your fast favorites. I'm hosting Halloween this year and plan to make it again along with a turkey chili recipe I'll be sharing soon.
What is your favorite dish to make with your kids?
If you need ideas on how to get cooking with your family for International Cook With Your Kids Day, you can visit the Ben's Beginners™ Digital Hub for recipes and cooking tips to help inspire you. Don't forget to sharing your cooking adventures this weekend on Saturday, Oct. 15 and tag it with #LookWhatIMade. I can't wait to see what you all cook up.