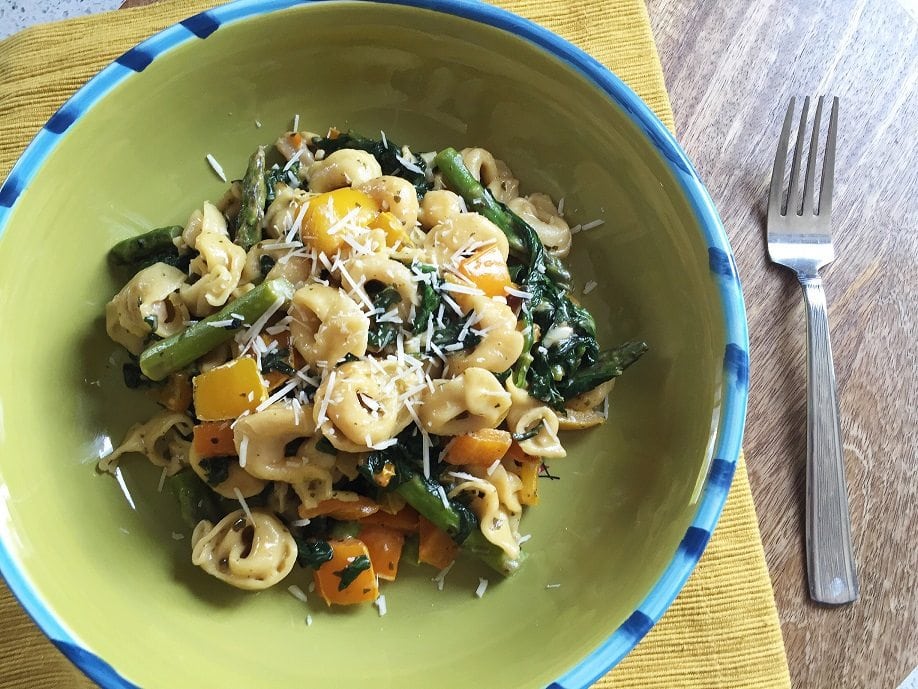 I feel like fall has officially started and fall always makes me want bowls of comfort food. Pasta is my go-to comfort food. I try not to eat it too often, but fall and winter are the perfect seasons to indulge in my Italian side and enjoy some noodles.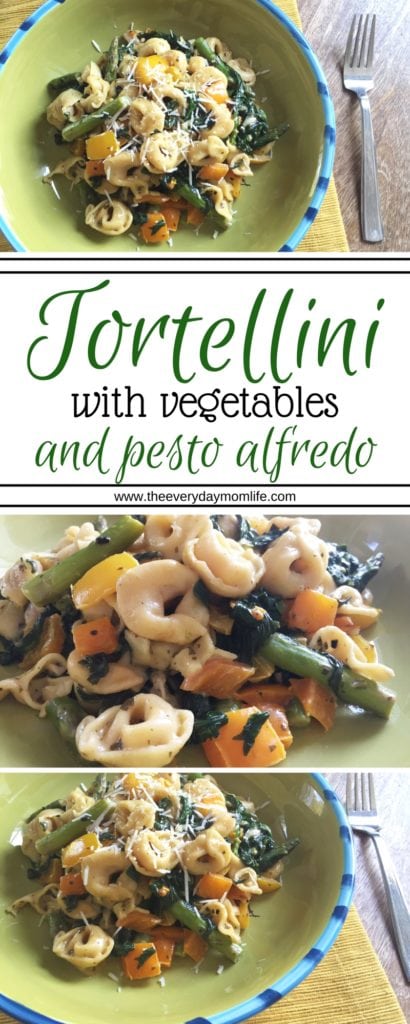 Tortellini is one of my all-time favorite pastas. I'm a giant fan of cheese so when you combine cheese and pasta it's like my noodle soulmate.
Last week I was craving a cheesy tortellini and with a pesto Alfredo sauce and some of my favorite vegetables. As a result, I ended up creating this recipe that can easily be prepared in about 20 minutes on a weeknight after work. My kids go to bed between 7 – 7:30 p.m. so it is really important to me that I don't spend all night cooking when we don't get home from work until after 5 p.m.
This meal was a delicious way to end the day, the cozy meal I was craving and a huge time saver.
Check out the recipe below.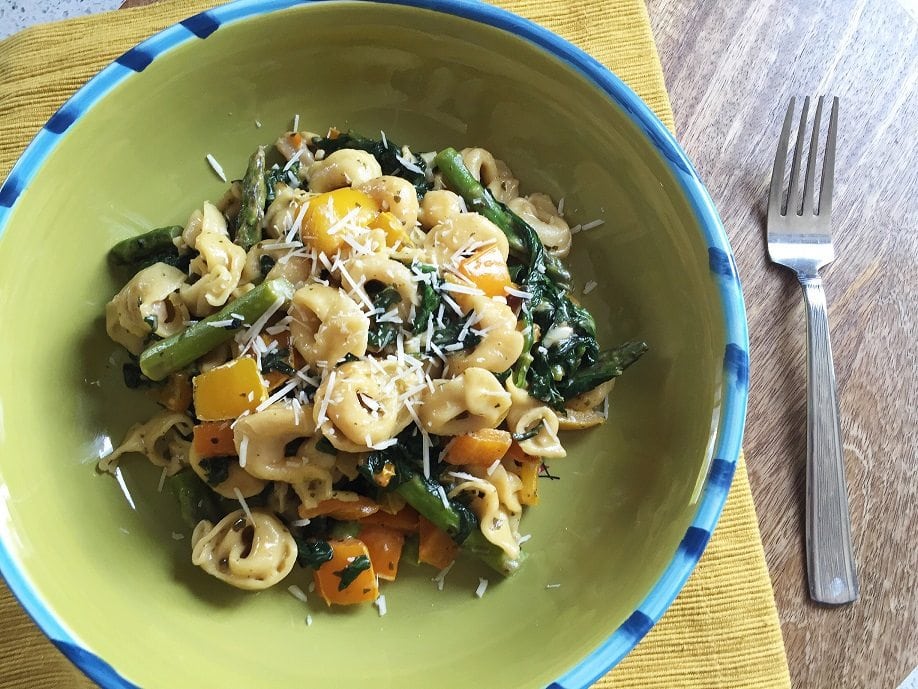 Ingredients:
1 16 oz package of tortellini (You can really use whatever kind of pasta you like though.)
3 cups of spinach (I love this stuff and it cooks way down.)
2 cloves of garlic, chopped
1 small bunch of asparagus, cut with bottoms removed
1 orange pepper
1 yellow pepper
5 cups of your favorite Alfredo sauce
2-3 Tbsp of pesto
2 Tbsp of Olive Oil
Salt & Pepper to taste
Parmesan cheese to sprinkle over the top
Steps:
1. Boil a pot of salted water.
2. While the water boils, chop your garlic, peppers and asparagus and measure out your pesto and Alfredo sauce. If you like to plan ahead, you can chop the veggies ahead of time so there is less work to do once you get home from work.
3. Add your pasta to the water and cook until it is Al dente. Instructions can usually be found on the package.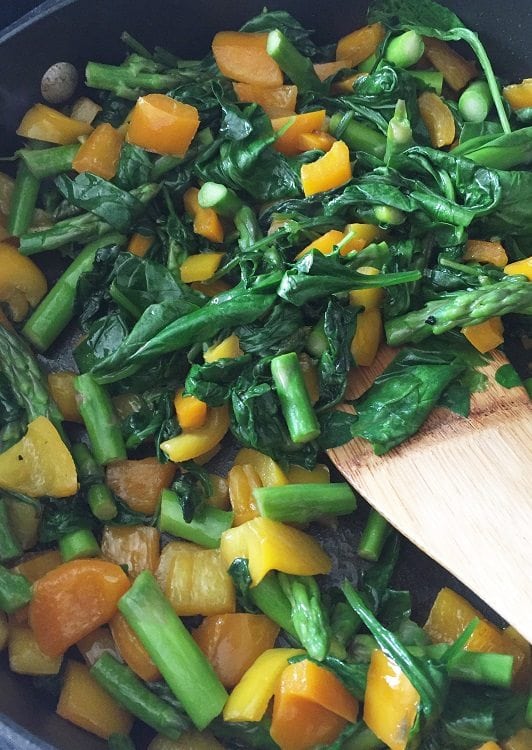 4. Add your olive oil to a pan and heat. Once it is heated add the garlic and cook stirring frequently until the garlic becomes fragrant.
5. Add your peppers and asparagus to the pan and cook through. About four minutes. Vegetables should be soft enough to pierce with a fork, but not mushy.
6. When your past is done, drain it and reserve ½ cup of the water.
7. Add your spinach to the vegetable pan and let it cook down.
8. Add your pasta to the pan. Then add the Alfredo sauce, pesto and ½ cup of pasta water. Mix everything together thoroughly.
9. Heat for on low for 3-5 minutes and season with salt and pepper to taste.
10. Plate and top with a sprinkling of Parmesan cheese. You can use a pre-grated kind to save time (which I did here) or you can do it yourself.
Serve and enjoy!
That's it! Altogether this will only take about 20-25 minutes on a weeknight. I loved that it was so easy, so incredibly flavorful and still allowed us to have a great meal without spending too much time in the kitchen.
Happy Eating, friends!