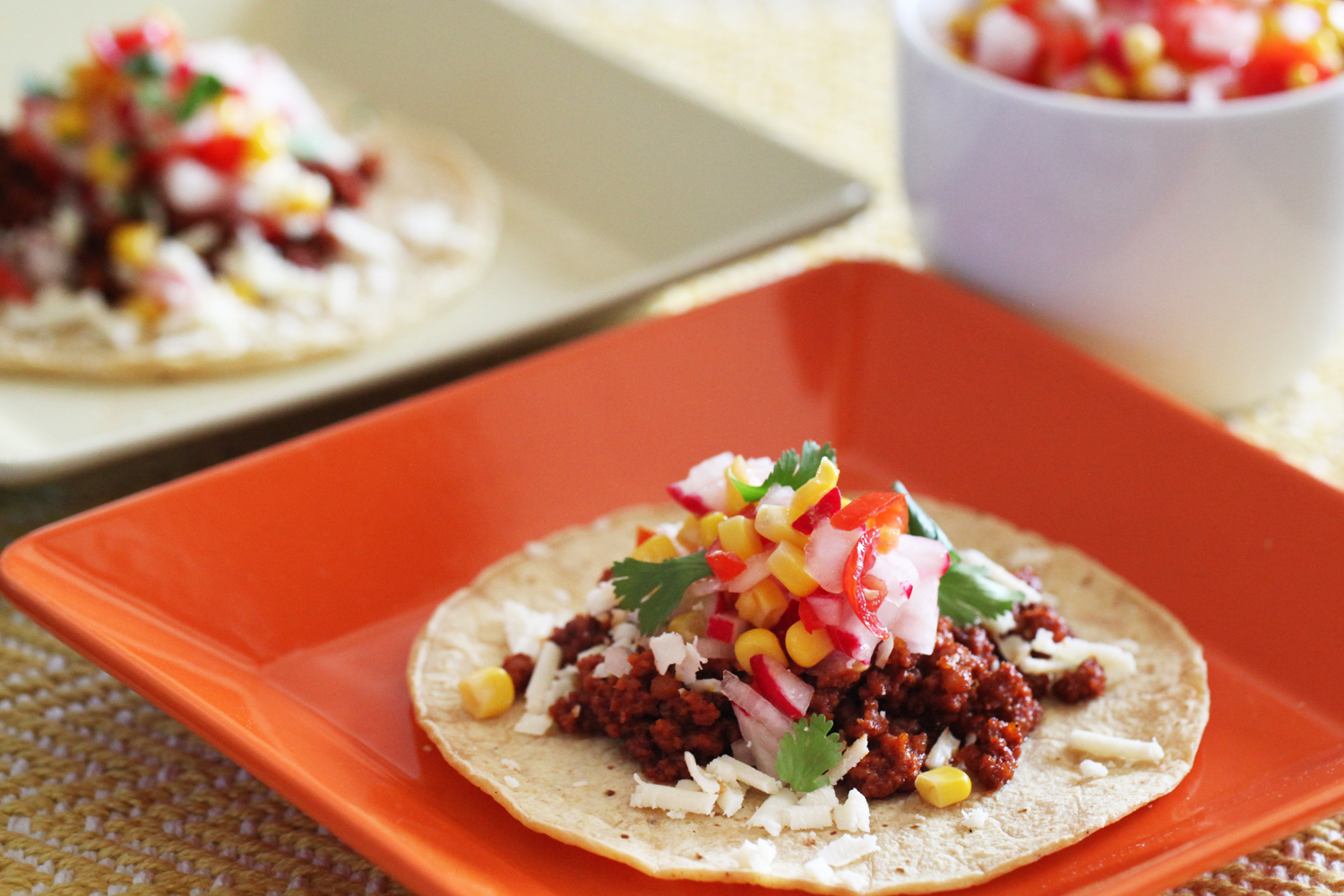 After making the Brunch Bruschetta for Easter, I had some leftovers and decided I wanted to use up the last of my radishes, chorizo and Cotija cheese. To do that, I thought I would make a sweet salsa to cut through the spice and salt of the chorizo. I'm a fan of that sweet and spice combo together and I loved the idea of the crunch the radishes would provide. It was incredibly simple and, apparently, it was so good that my husband thought he could dig in before I even took the photos. Check out the recipe below.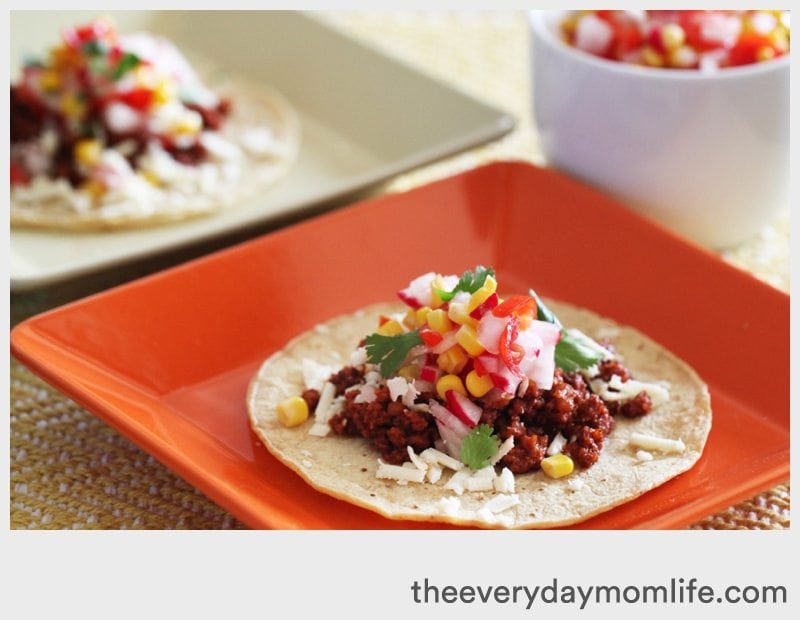 Sweet Radish & Corn Salsa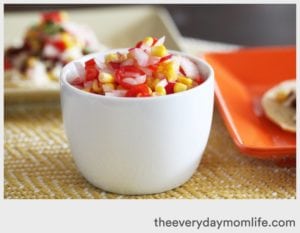 You will need:
1 can of corn

. I used canned because I had it on-hand, but you can certainly make this fresh or with frozen corn too. Just make sure your using about a can's worth for the salsa.

1/2 package of cherry tomatoes

1/2 a sweet onion

1 bunch of large radishes

. My radishes were huge. They were just under the size of golf balls and I used seven of them. If you can't find large radishes, you may need two or three bunches.

3 Tsp of sugar

1 bunch of cilantro
Steps 
Cut up your onion and radishes and add to a bowel.
Toss your corn in.
Slice your cherry tomatoes very thin remove as many seeds as you can. I didn't want the tomatoes to overpower this dish. It was really about the corn and the radishes so I made sure to remove seeds and a lot of the insides of the tomatoes.
Toss in tomatoes.
Add the 3 Tsps of sugar and mix well.
Chill in the refrigerator for at least three hours. You want the sugar to have enough time to begin pulling the juices from the veggies.
Once you have cooked your chorizo to the package instructions, immediately top with the Sweet Radish & Corn Salsa and sprinkle with cilantro.
You can add cheese if you like. As I mentioned, I had some leftover Cotija so I used that to top off the dish.
I specifically created this to go with spicier dishes, but you can use it on chicken, steak or even fish tacos. My daughter even liked it with some chicken so it might be a good way to sneak in some extra veggies if you have a picky child. I'm sure the sweetness added to her approval, but even though sugar is added, the salsa wasn't overly sweet like a dessert or even like mango salsas that you might find in stores.
Happy eating, friends!