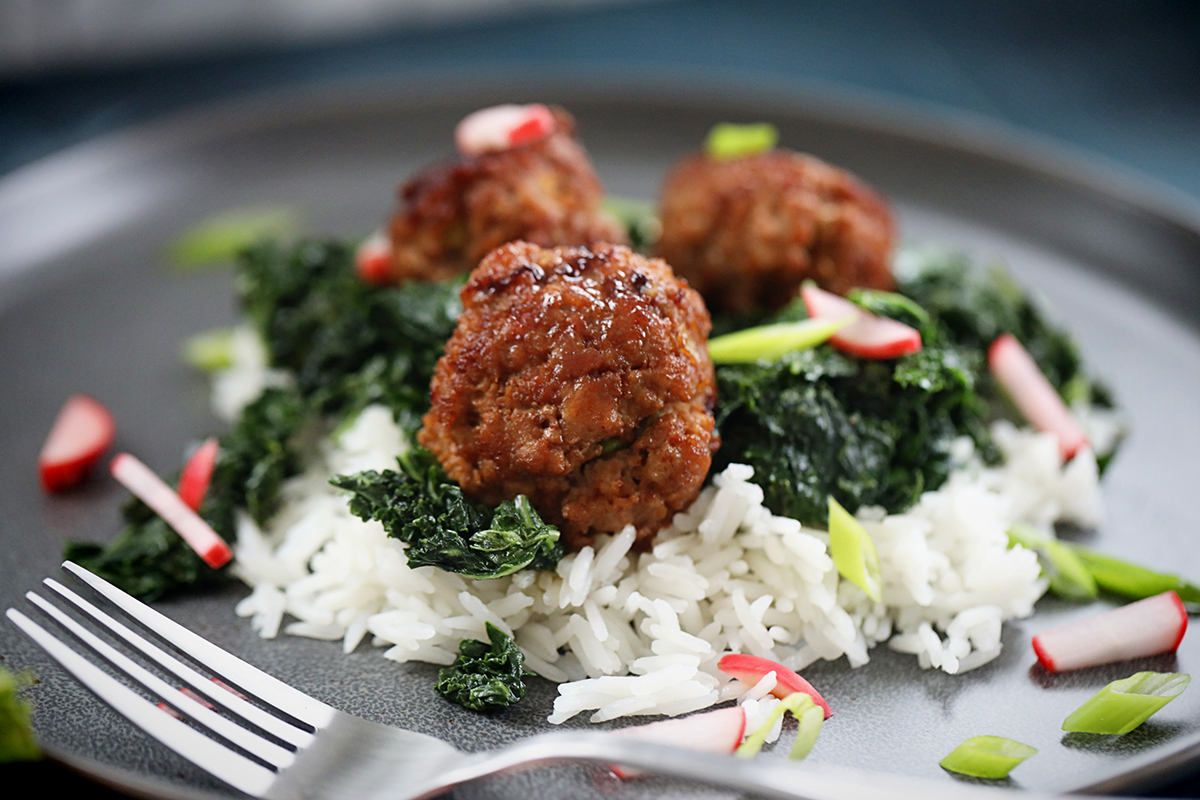 I'm a little obsessed with meatballs. To me they're sort of like the Italian taco in that they can be anything but Italian – like a taco can be anything but Mexican – and there are endless ways to make them.
Coming from an American-Italian family, I didn't realize how versatile meatballs could be. We always had them with spaghetti, mostaccioli or other pasta noodles and maybe every now and then there would be a Swedish meatball thrown in.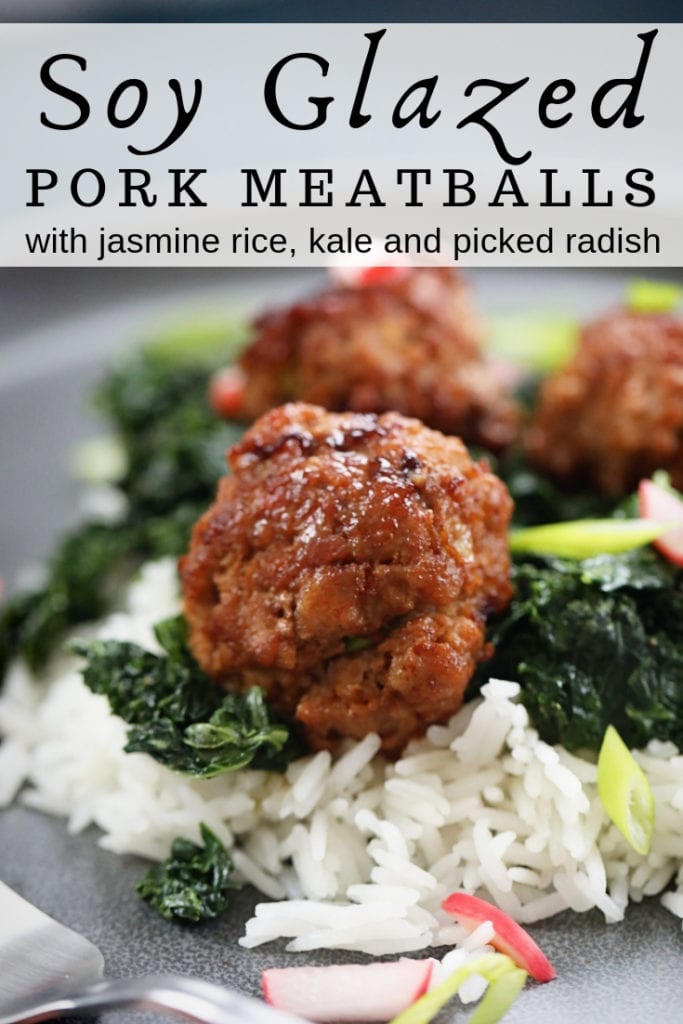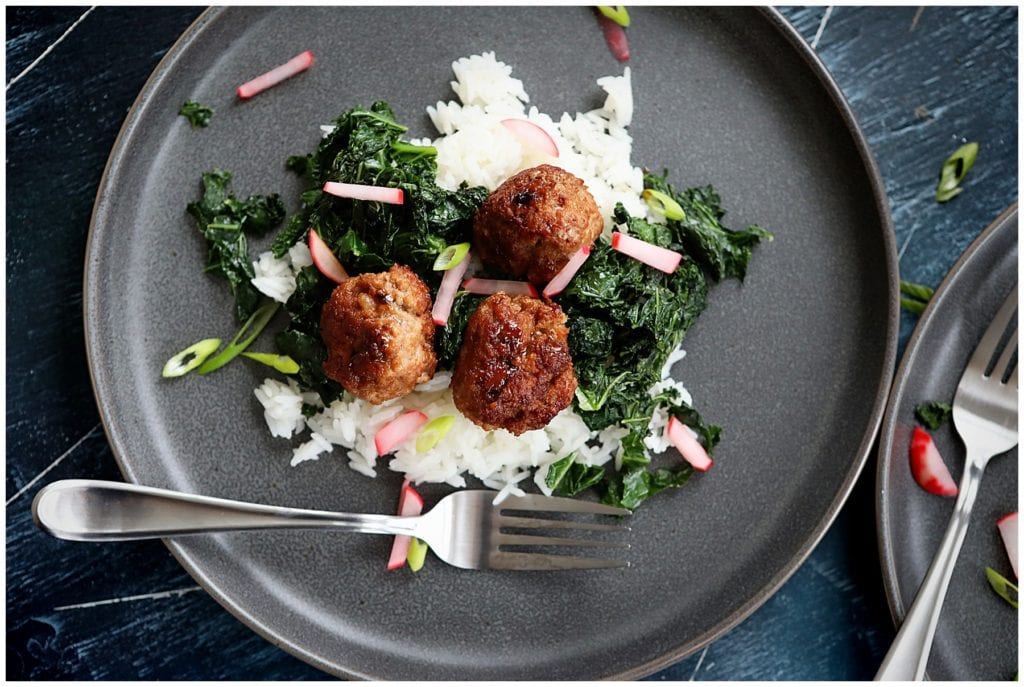 Meatball history
That said, meatballs actually didn't originate in Italy. They were more of an invention of poor, Italian immigrants in the early days of the United States. Meat was a staple in their diets from about 1880-1920 and that made meatballs an easy meal. It was paired with canned tomatoes because that was one of the only things available in local grocery stores and the spaghetti was added in because that was also often the only noodle available in the early U.S.
Pork Meatballs blend two cultures
Keeping all that in mind…this recipe is anything but Italian or America-Italian. These Soy-Glazed Meatballs have an Asian flair and have become a fast favorite in our house.
The soy glaze provides a savory add to these meatballs that are made with ground pork mixed with fresh ginger and Panko bread crumbs.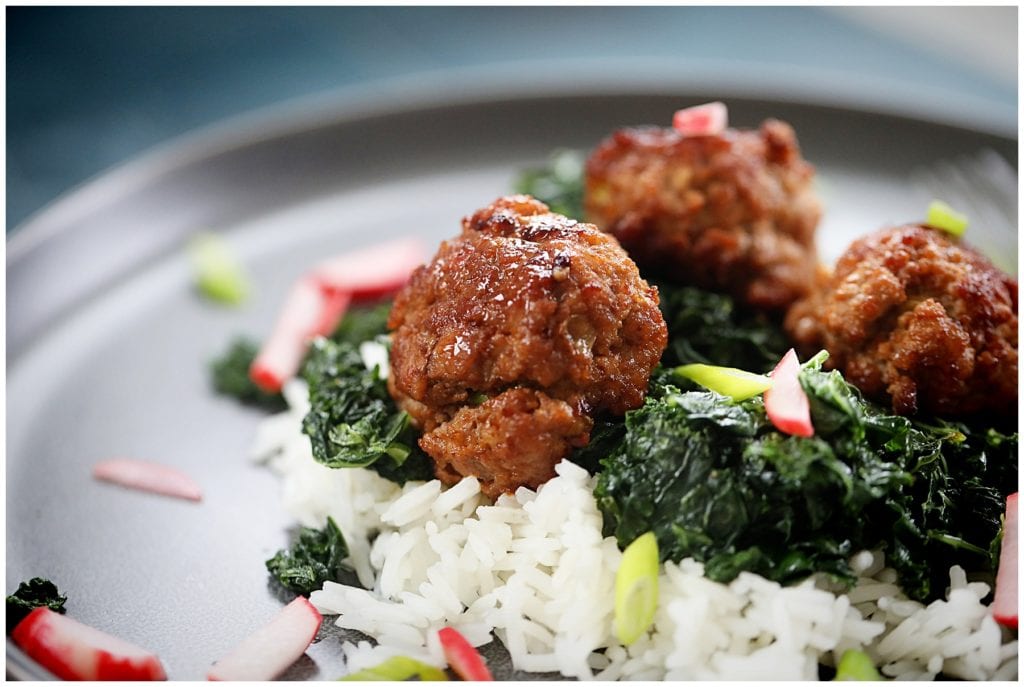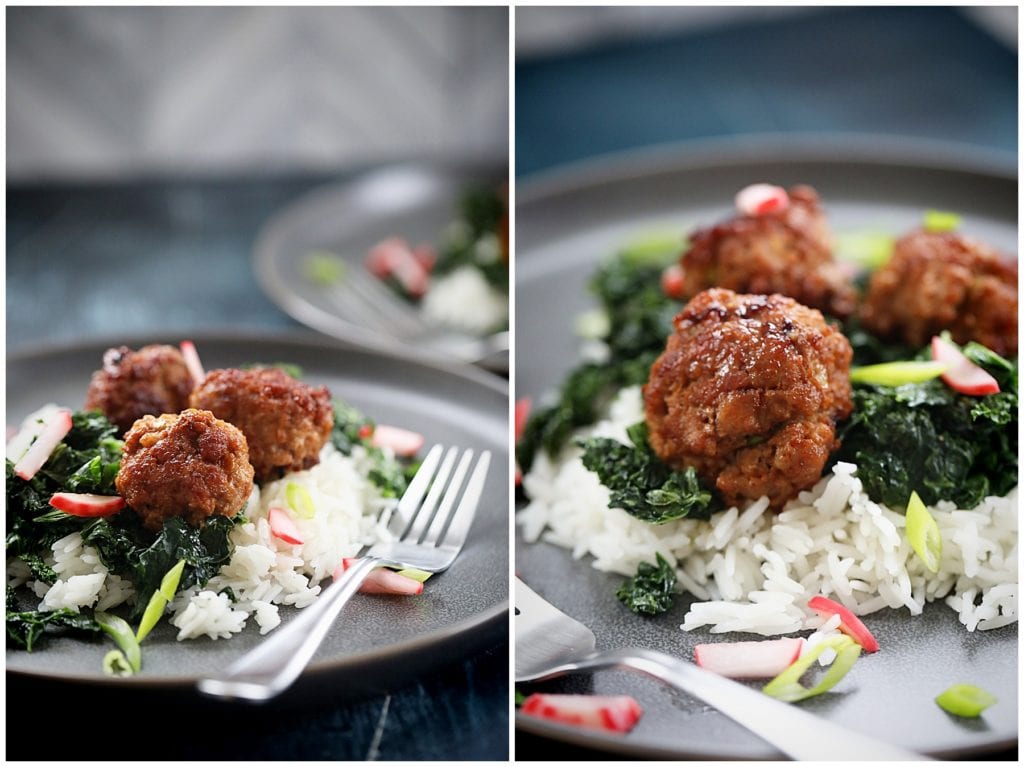 It's an easy recipe that takes about 30 minutes to make and they're big enough to make a meal of by eating just a few. But I promise, you're going to want seconds. Both my husband and I went in for more.
Get the full recipe below and let me know your thoughts if you make it! Happy eating, friends. 🙂
For more main dish recipes, click here. Try it with this refreshing drink too!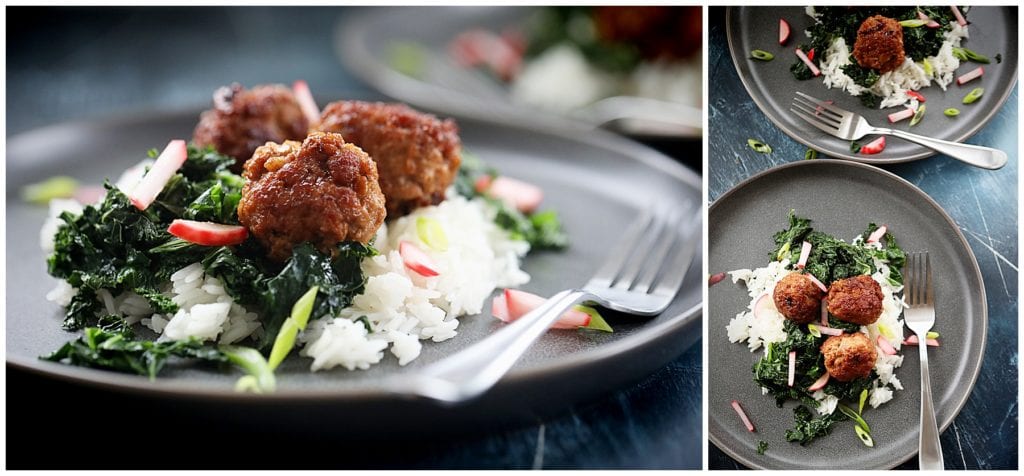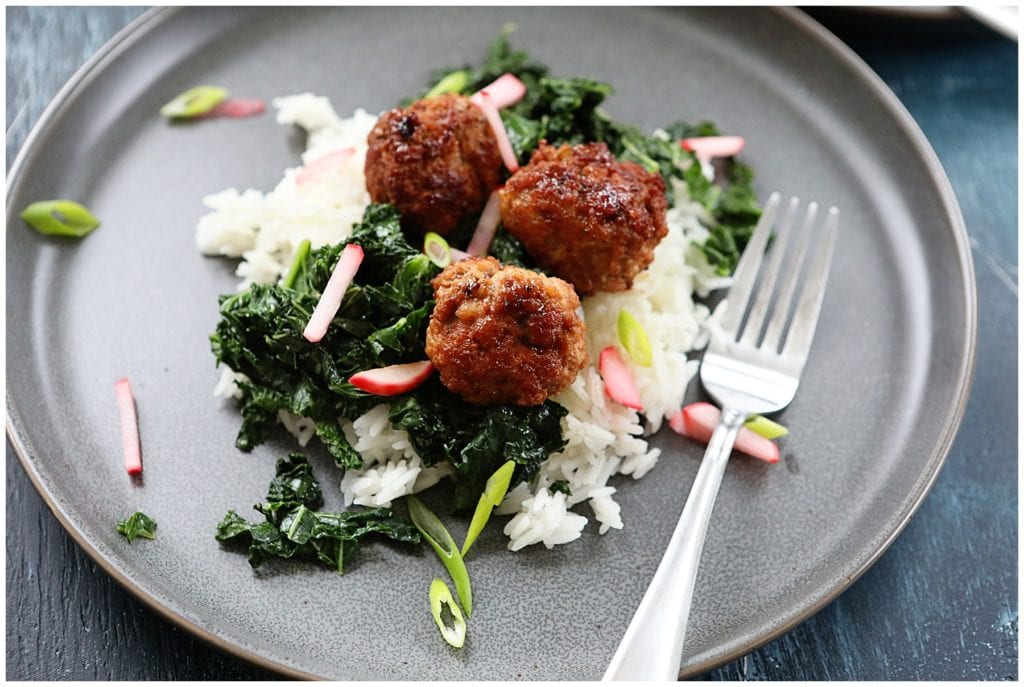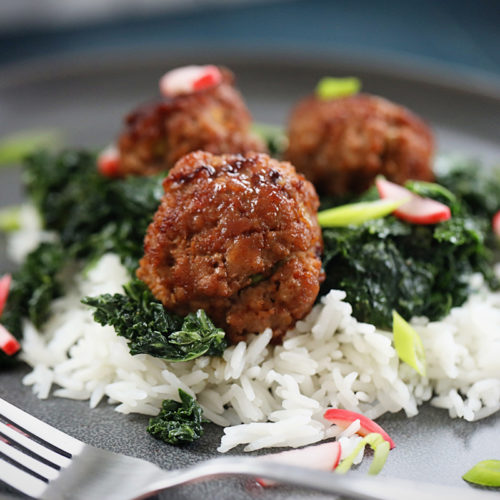 Ingredients
1.25

lbs

ground pork

1/3

cup

of panko bread crumbs

3

Tbsp.

of soy sauce

5

Tbsp.

of rice wine vinegar – Separate this by 3 Tbsp. and 2 Tbsp.

1

Tbsp.

of water

1

Tbsp.

of fresh ginger

1

cup

of jasmine rice, uncooked

1

bunch

of kale – chopped with ribs removed

5

large

radishes - sliced

3

scallions – chopped with the white bottoms separated from green tops

4

Tbsp.

of olive oil

Salt and pepper to taste
Instructions
In a small pot, boil your rice according to instructions on the bag or box.

Slice your radishes thinly and add them to a small bowl with 3 Tbsp. of the rice wine vinegar.

Add 2 Tbsp. of olive oil to a large pan and once hot, add kale to the pan and sauté with salt and pepper for a few minutes until it's wilted. Remove from pan and keep in a warm place.

Mix together ground pork, Panko bread crumbs, ginger and the white bottoms of the scallions.

Form the mixture into your meatballs. If you want to have them really consistent use a melon baller. You should get about 14 meatballs from the mixture.

Using the pan that the kale was in, wipe it out and heat through the other 2 Tbsp. of olive oil.

Add the meatballs in brown them on all sides. Turn every four to six minutes.

Mix soy sauce, 2 remaining tablespoons of rice wine vinegar and water together and then add it to the pan with the meatballs.

Tip the pan a bit and spoon the sauce over the meatballs for a few minutes. The sauce will thicken as it cooks. Cook them like this four about 4 minutes and continue to spoon the sauce over them.

Divide your rice among your plates, top it with your kale and add about three or four meatballs to each plate along with radishes (drained) and green onions. Serve immediately.