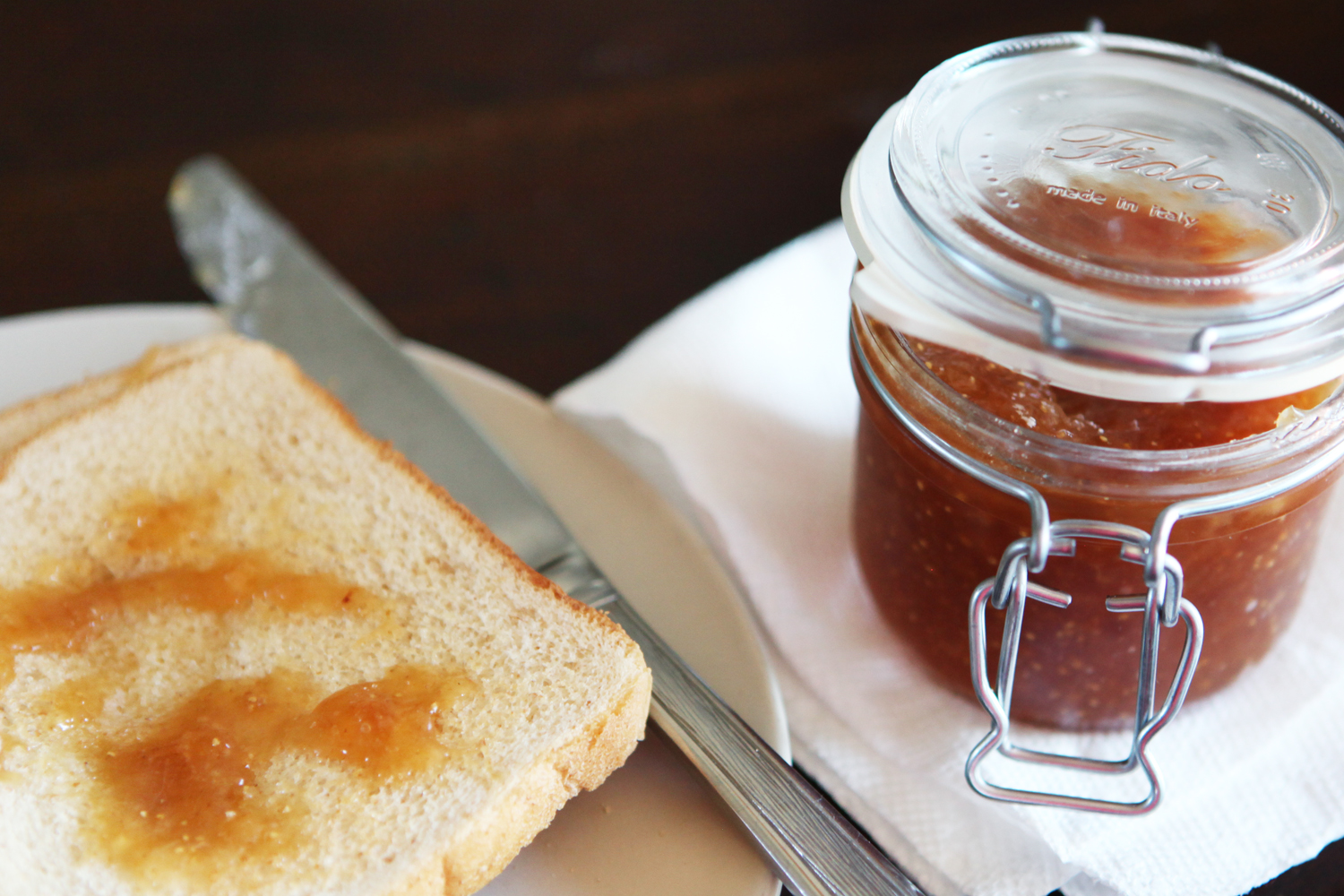 I have a love/hate relationship with grocery shopping. I hate the amount of time it takes – 20 minutes to get there, an hour to shop, 20 minutes to get home, 20 minutes unpacking. I feel like I waste half the day sometimes.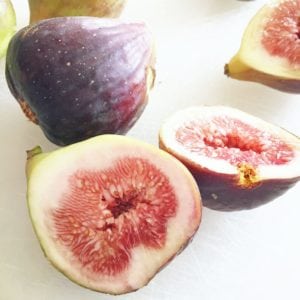 However, other times, I walk into the produce section and it's as if the food is calling out to me to do something fun and have a new experience. This weekend, the figs were speaking straight to my sense of curiosity and general love of food.
I don't know that I've ever actually eaten a fig before, and I've certainly never cooked with one. But there they were, looking like the perfect fruit to make something tasty that my family could enjoy eating. I added them to my cart and decided I was going to make a fig jam.
You should know, I've never made jam before either. I have no idea why I wanted it or why I thought I could do it, but I love the idea of making homemade goodies. I love the sense of accomplishment I get when I make something that other people enjoy eating. I love being able to make them happy through one, simple bite of something yummy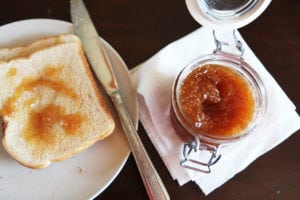 .
Despite being inexperienced with jam-making and figs, the jam turned out great! My daughter loved it and so did my husband. Check out the recipe and see how easy it is to make your family a small-batch of this excellent jam.
Ingredients:
2 pounds of figs

1 cup of sugar

½ cup of honey

½ cup of water

1 tsp of vanilla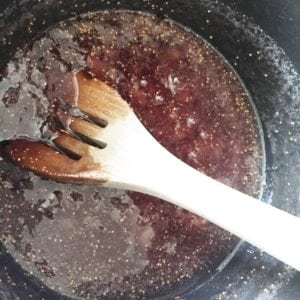 Steps:
Scoop out the inside of the figs.
Combine the fig fruit, sugar and honey in a pot and bring to a slow boil.
Stir until all the sugar has melted to avoid burning the sugar.
Once it has boiled, adjust your burner to the lowest setting.
Continue to simmer for 60 minutes, stirring occasionally to prevent burning. I did this while I was making dinner so I was already at the stove.
Do not let the mixture actively boil again.
Within the last 10 minutes, add your water and stir into the mixture. It will have thickened and the water prevents the jam from hardening into something similar to a lollipop. (You can also use lemon juice to prevent the hardening.)
Remove from stove and add the vanilla.
Let the mixture completely cool and then add it to a jar.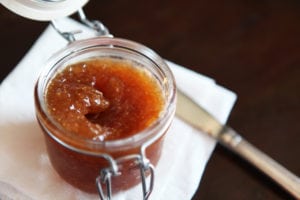 This is for small-batch only and should be refrigerated after it's made. This recipe does not include any pectin or preservatives so this should not be canned and stored for long periods of time.
I hope you enjoy it as much as we did! Happy eating!