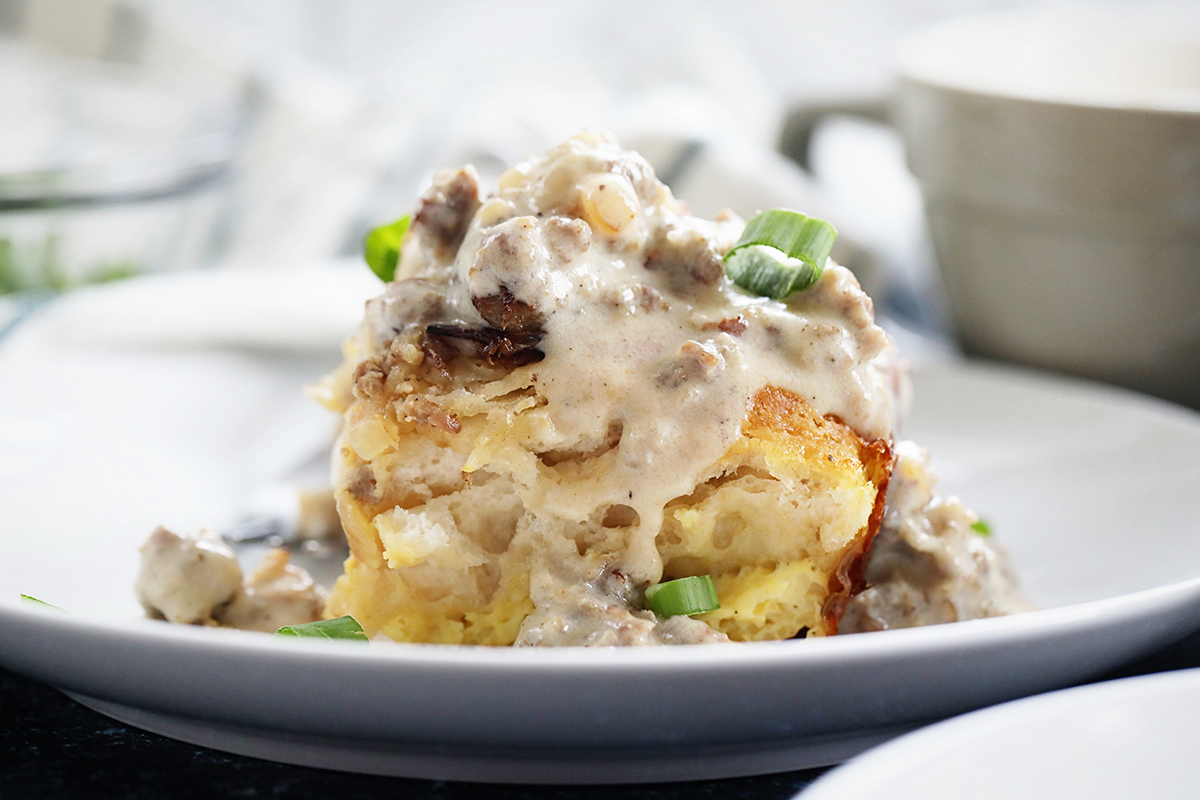 Do you ever wish you lived in another part of the country or the world so you could eat the food that the region was know for on a regular basis?
Anyone? Anyone?
I often dream about where else I would live based off the food I could eat. There's so many interesting places in the world and so many different cuisines I enjoy.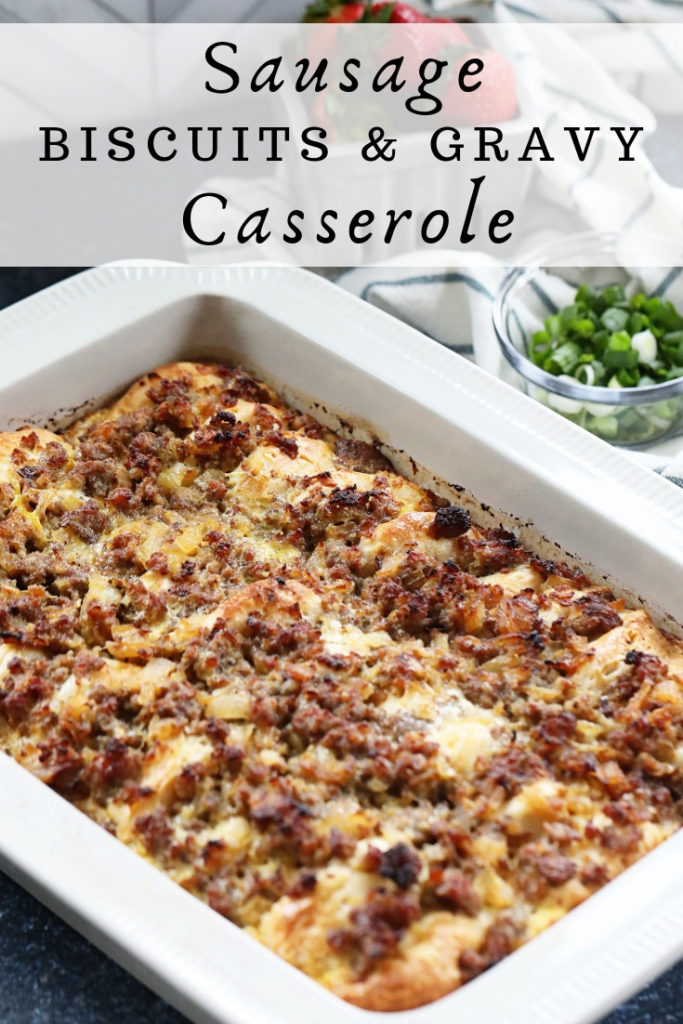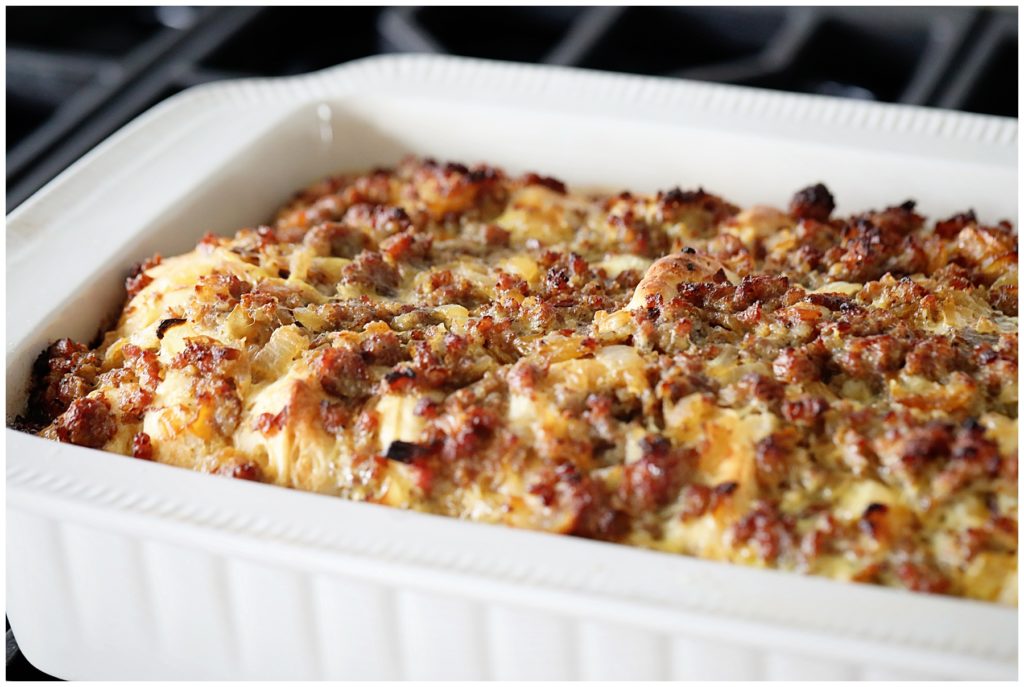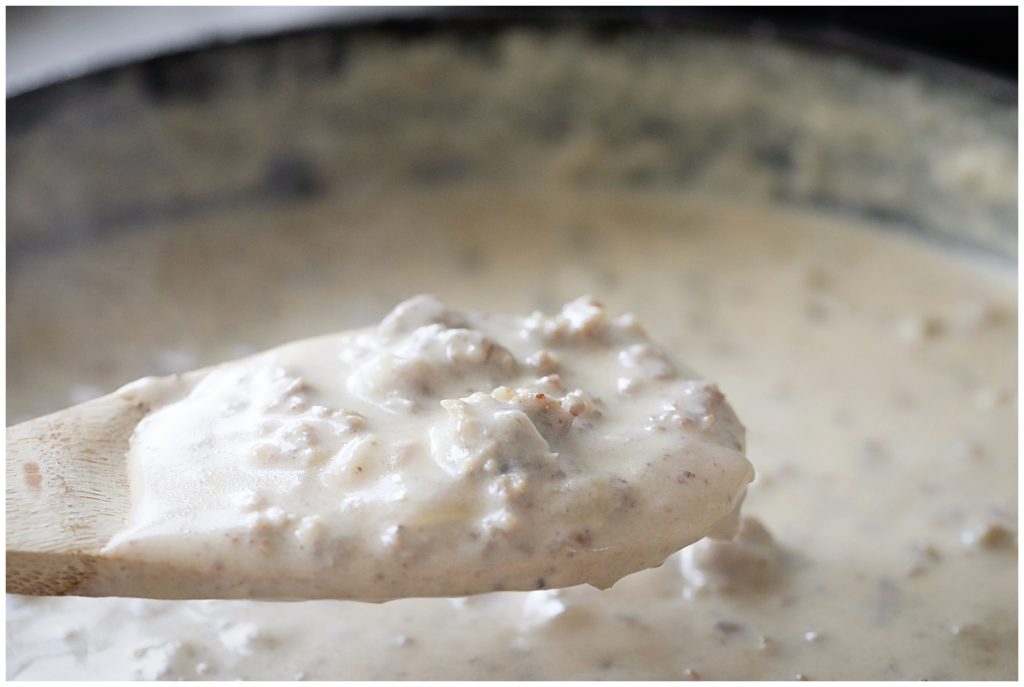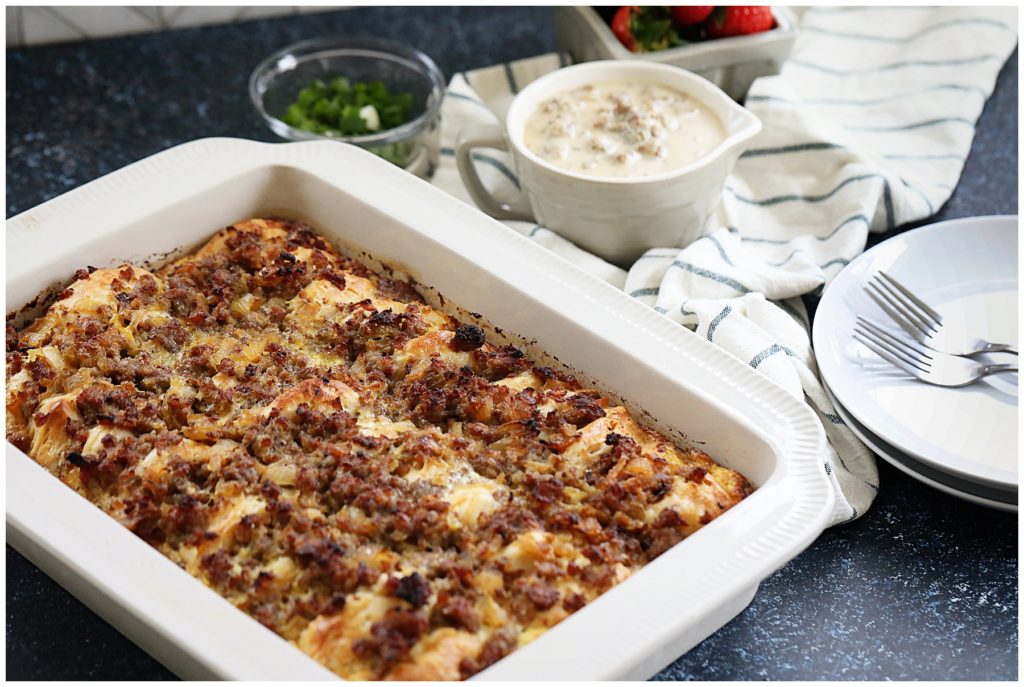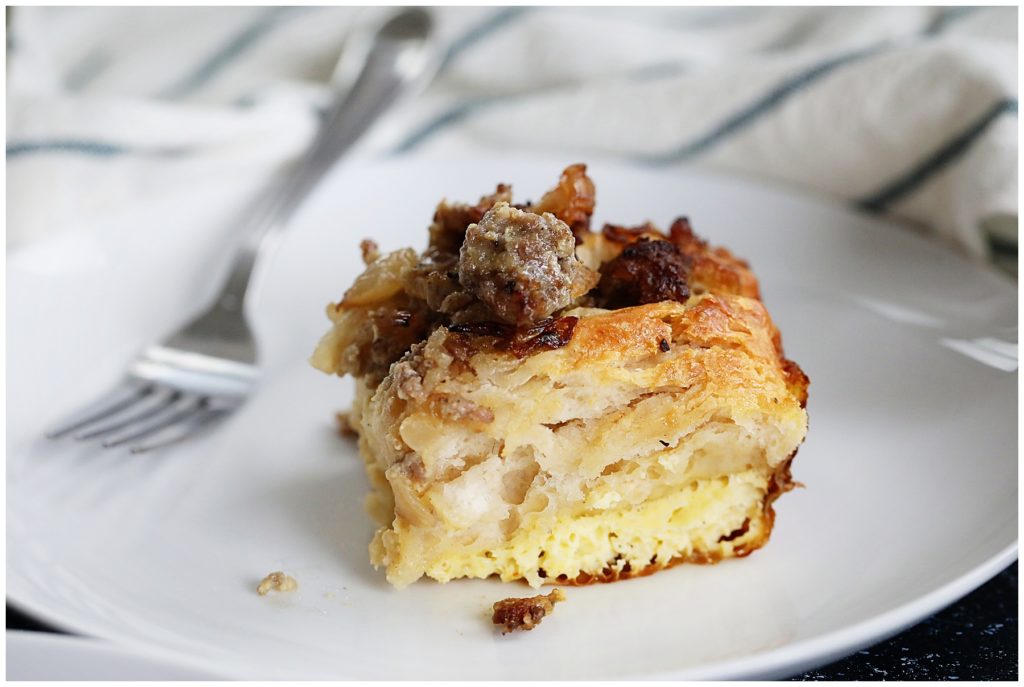 Southern Charm
One of the most defined cuisines in the United States is probably Southern Cooking. With its comforting, warm flavors it truly defines home cooking when I think about the different dishes they serve up in the South.
One of the most popular dishes is biscuits and gravy, and while this meal has certainly migrated to other parts of the country, there's no doubt it's flavors are rooted in the south.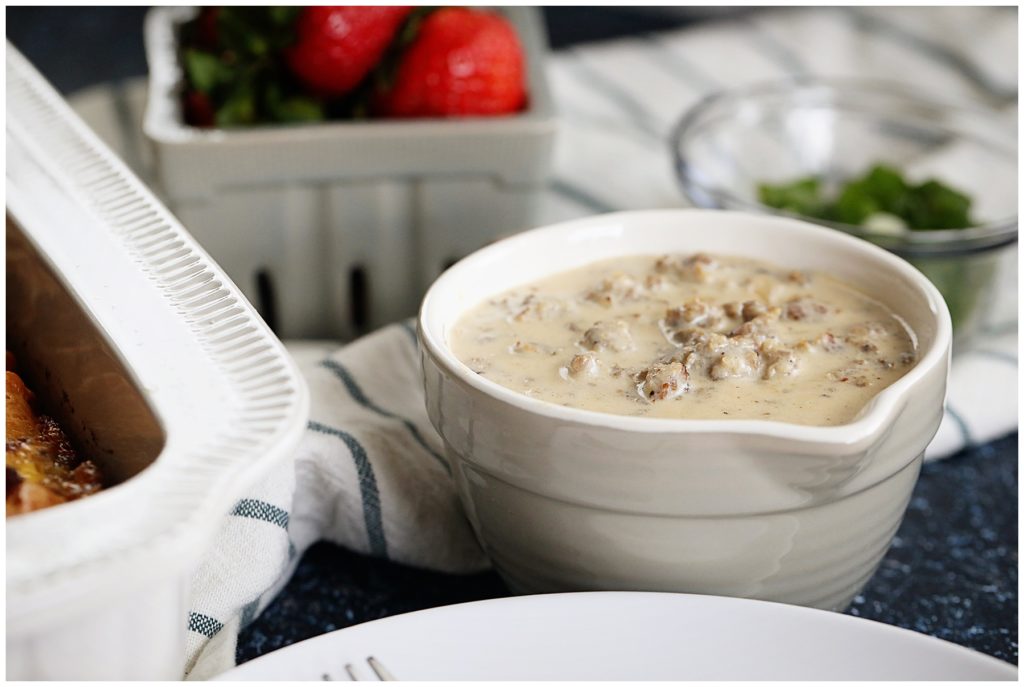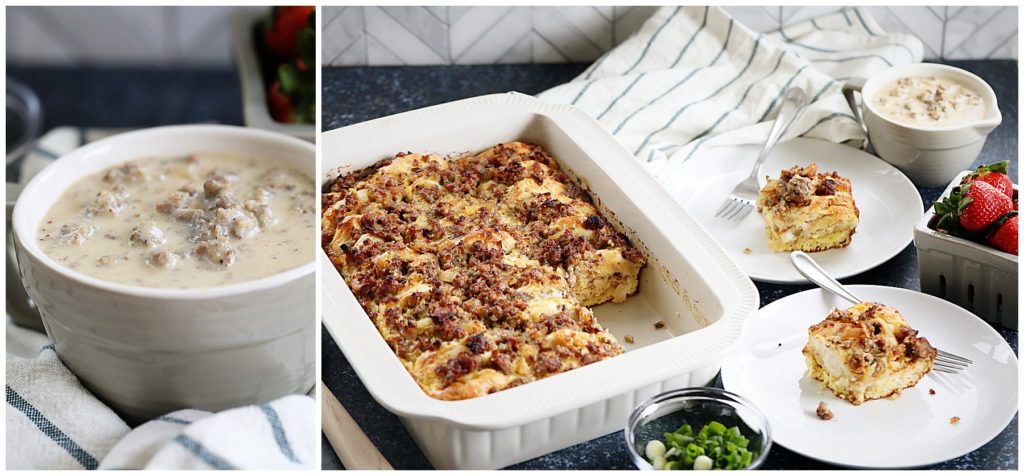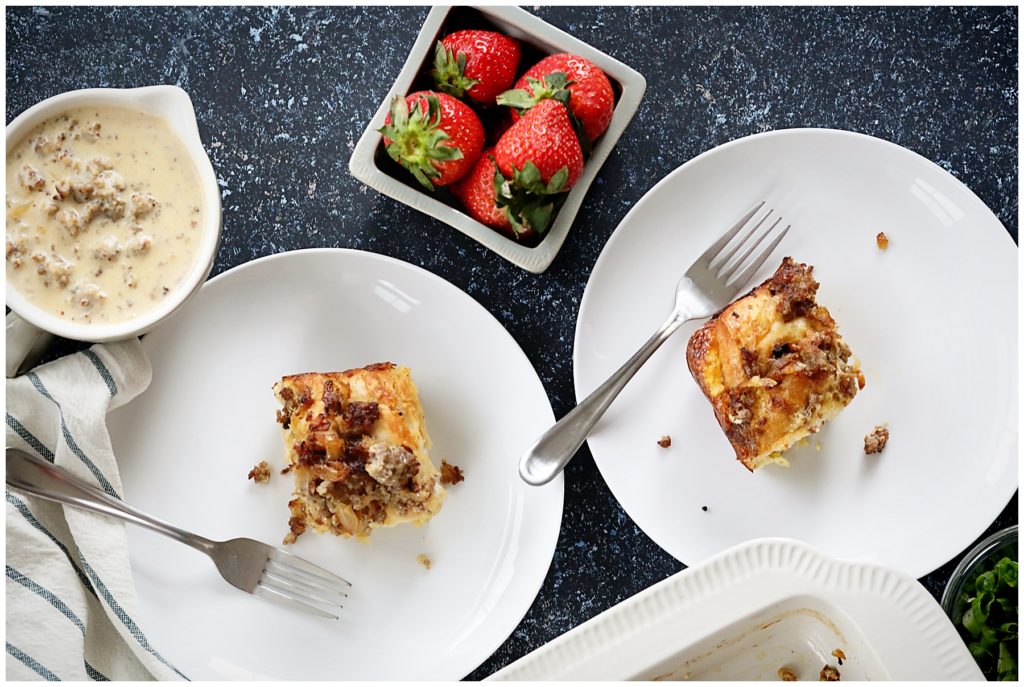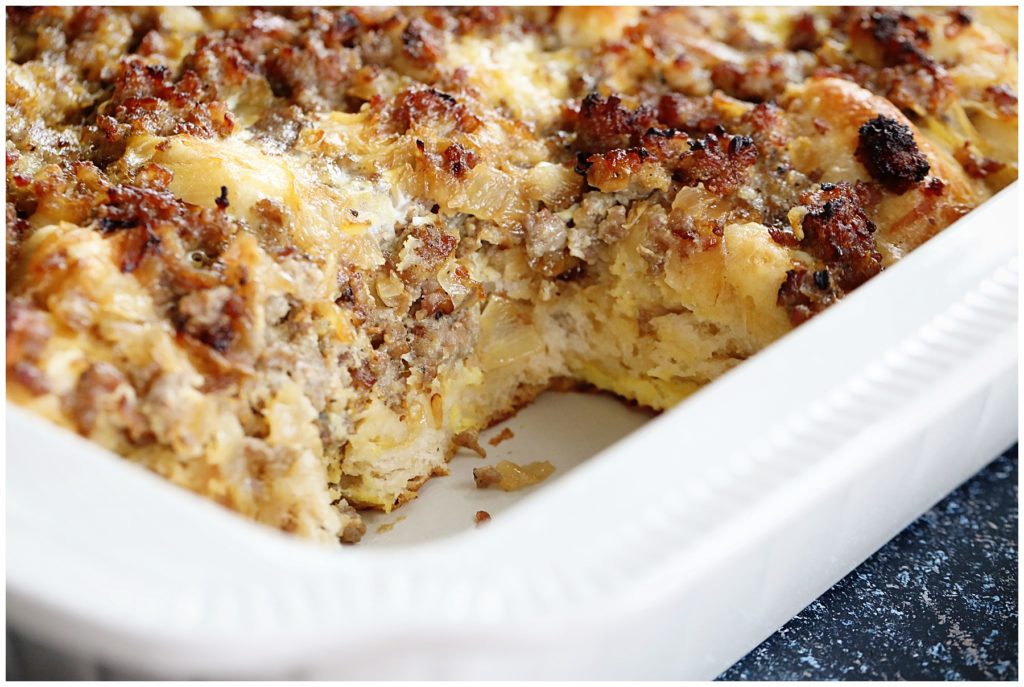 Biscuits and gravy history
The dish actually came into being after the American Revolutionary War in the 1700s when certain foods were in short supply and people needed a substantial meal before working on a plantation, according to Wikipedia.
Today the original recipes have so many variations and have even been become popular dishes at restaurants around the country.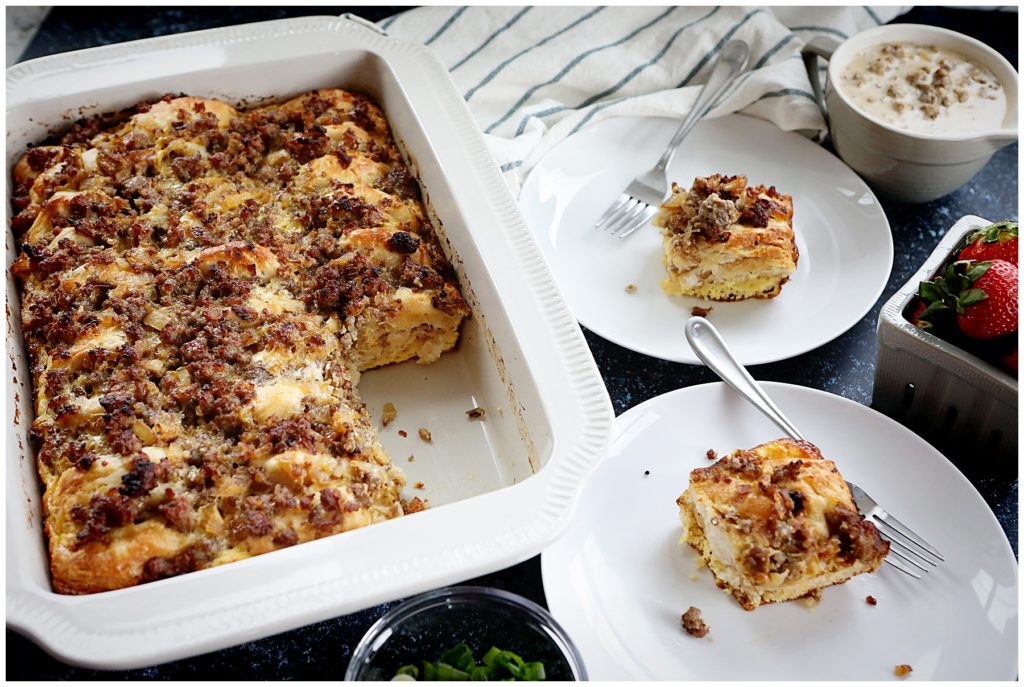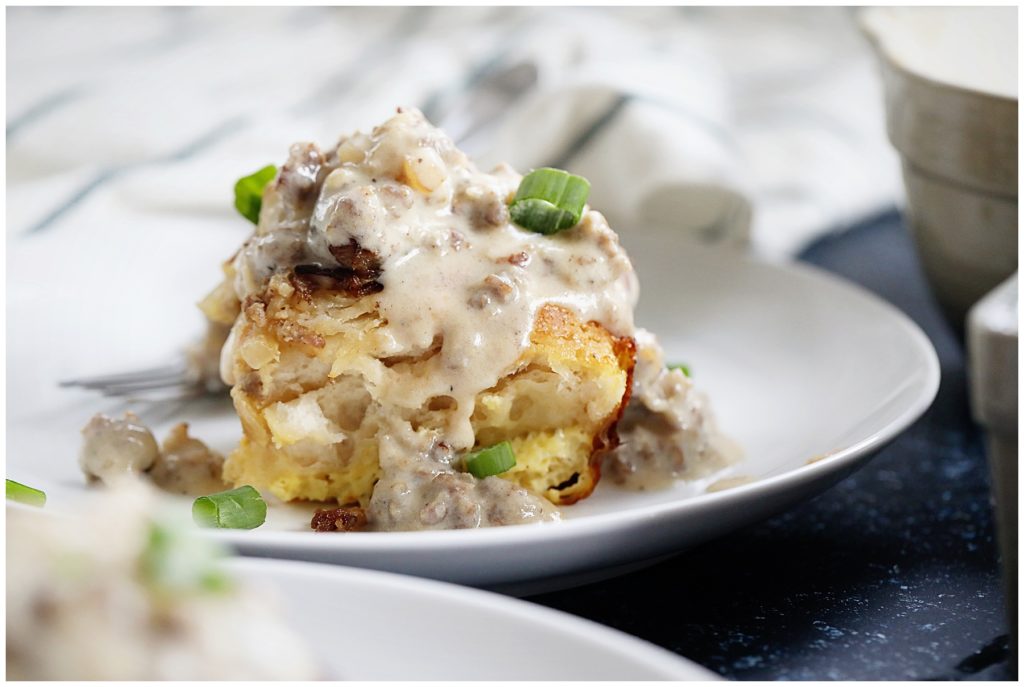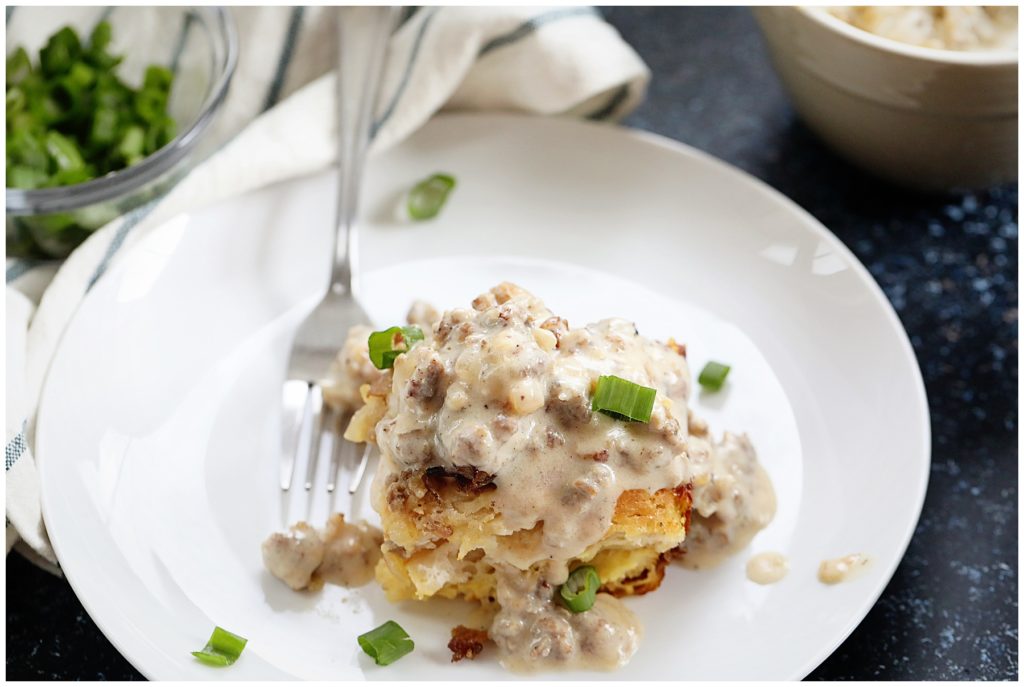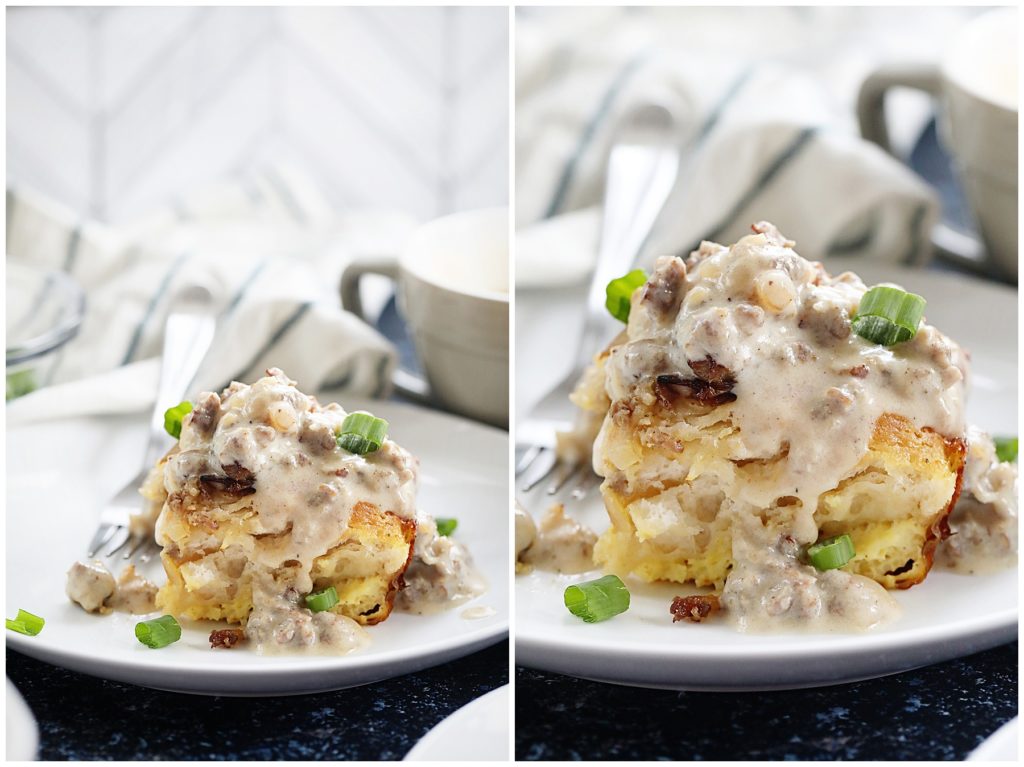 Biscuits and Gravy Casserole
This Biscuits and Gravy
Casserole
is one of my versions. You don't need to be a rockstar at baking to make biscuits, you can prep it overnight and bake it the next day and it easily feeds a crowd. You can keep it for about two days and just reheat it in the mircowave or the oven. Just make sure to make extra gravy too.
It's a savory dish that works for breakfast but is also a delightful add to and brunch celebration and could even pass for lunch and dinner. If you need a beautiful casserole dish,
check out this one
.
Find the full recipe below and tell me what you think. I'd love to hear if you decide to make it!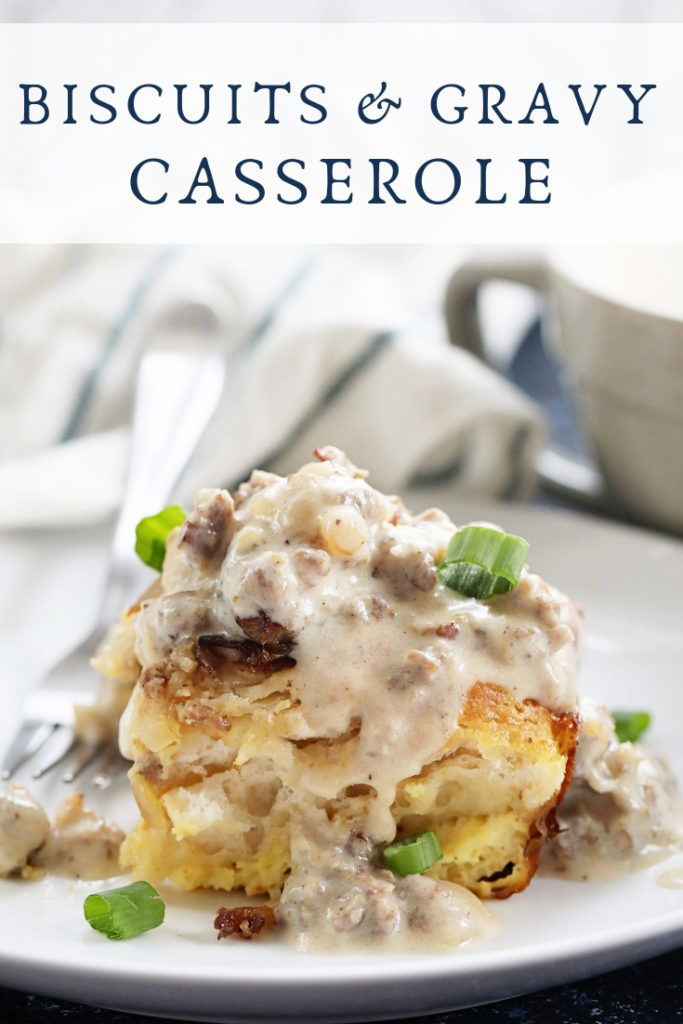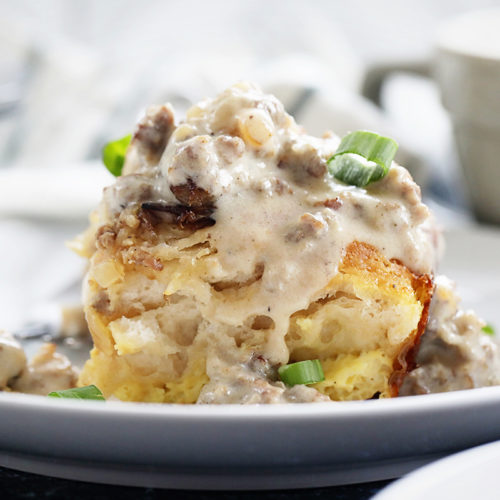 Ingredients
Sausage Biscuits and Gravy Casserole Ingredients
15

frozen Southern biscuits

I used Grands Southern Style

2

Tbsp.

olive oil

16

oz.

of uncooked, uncased sausage

1

yellow onion

diced

1

cup

whole mile

1

cup

heavy cream

Salt and pepper to taste

3

scallions

chopped
Sausage Gravy Ingredients
16

oz.

of uncooked, uncased sausage

1/4

cup

of flour

3

cups

whole milk

2

Tbsp.

of olive oil

1

yellow onion, diced

Salt and pepper
Instructions
Sausage Biscuits and Gravy Casserole Instructions
Let the biscuits thaw out on the counter for about 30 minutes. Lay the individual biscuits on parchment paper.

Add olive oil to a pan on the stove and let it heat up.

Add onions and cook till translucent. About two or three minutes.

Add sausage to the pan and fully cook it.

Grease your pan and then cut biscuits in half. Lay them in the pan in three rows with each row pointing towards the center.

Mix together eggs, milk, cream and salt and pepper as needed.

Ladle the egg mixture over the biscuits.

Bake for 35 - 45 minutes until the top is golden brown and the eggs have cooked.

Let cook for a few minutes and then serve with sausage gravy. Sprinkle scallions over the top.
Sausage Gravy Instructions
Add olive oil to your pan on the stove and heat through.

Add you yellow onion and cook until translucent.

Add in your sausage and brown. Then sprinkle your flour over it.

Add your milk and simmer. Stir continuously.

Add salt and pepper as needed for taste.

Spoon over your biscuit casserole.