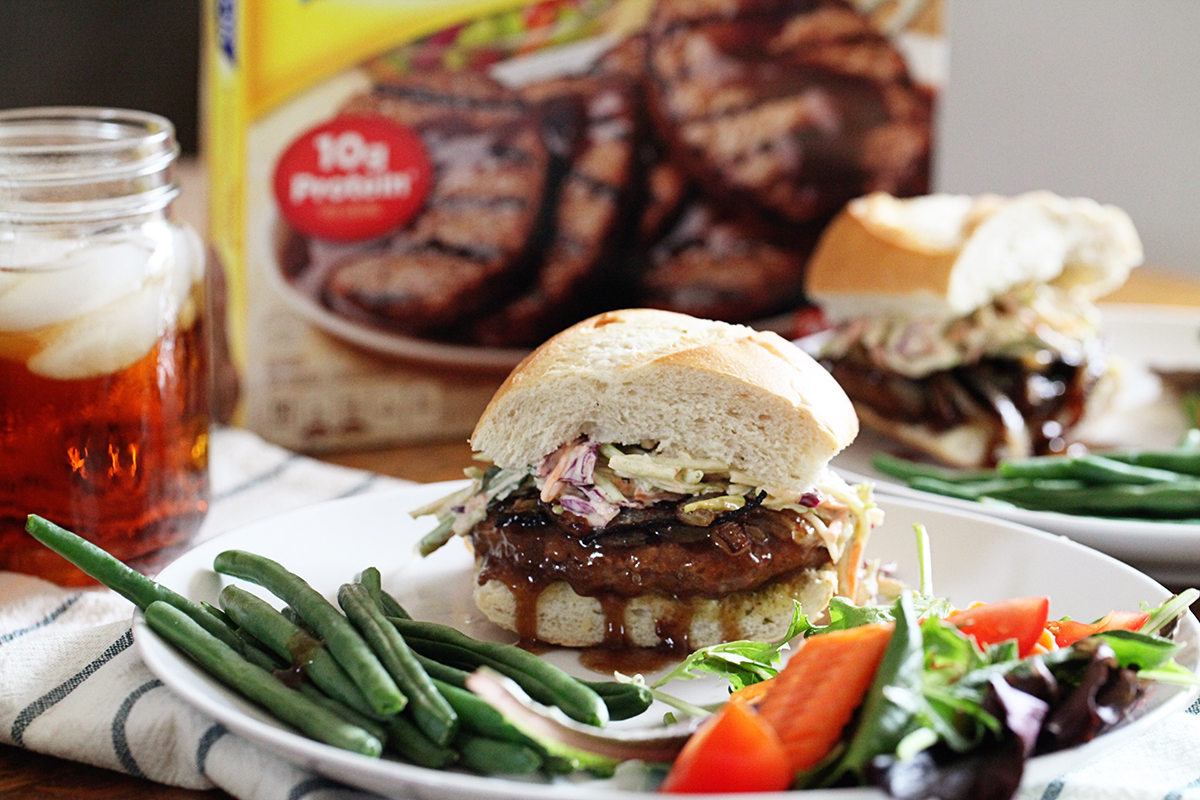 This is a sponsored conversation written by me on behalf of On-Cor. The opinions and text are all mine.
There are lots of nights where I need to make a meal that doesn't involve a lot of prep work. Since I work from home, I'm almost always working – whether I'm actually working on the computer, photographing or working to just clean up after the kids. Most days, it feels like the day is never done.
By the time dinner rolls around I'm exhausted (especially with the time change) and I just want something easy. Recently I've turned to On-Cor for those weeknight meals when I don't have time or the energy to make a huge meal.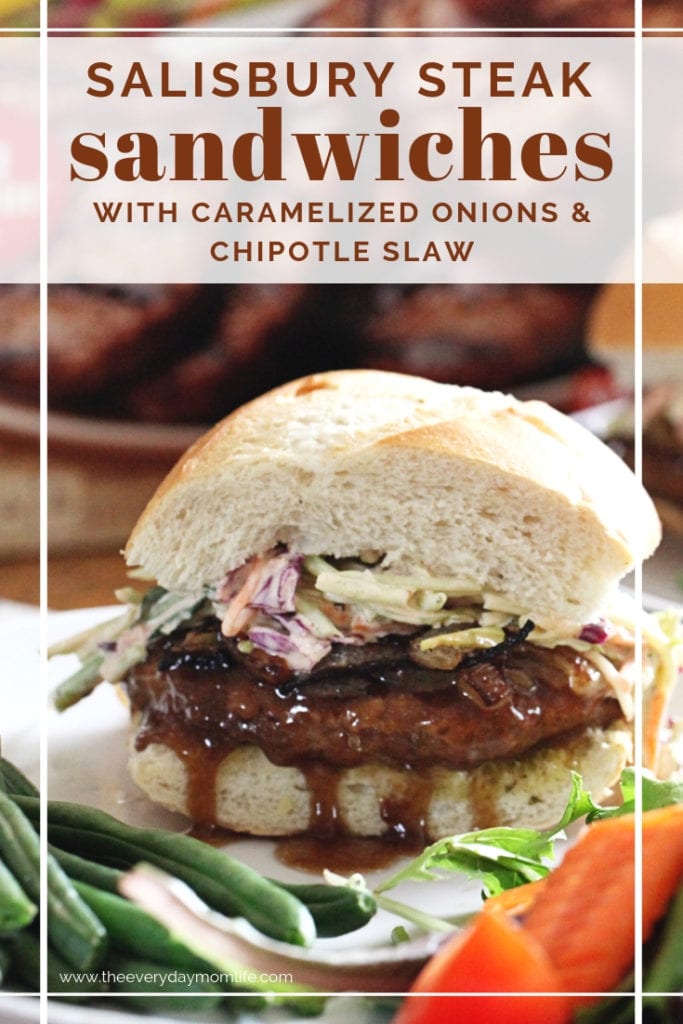 These meals feel nostalgic to me. I remember my mom making the On-Cor meals for our family when I was a kid, so I have some warm, fuzzy memories tied to the meals. They seem like family comfort food because to my family, they were.
Last week I made Salisbury steak sandwiches with the On-Cor Gravy & 6 Salisbury Steaks and they were delicious! The package comes with six Salisbury steaks and each has 10 grams of protein, which is wonderful because my kids don't get enough protein in their diets.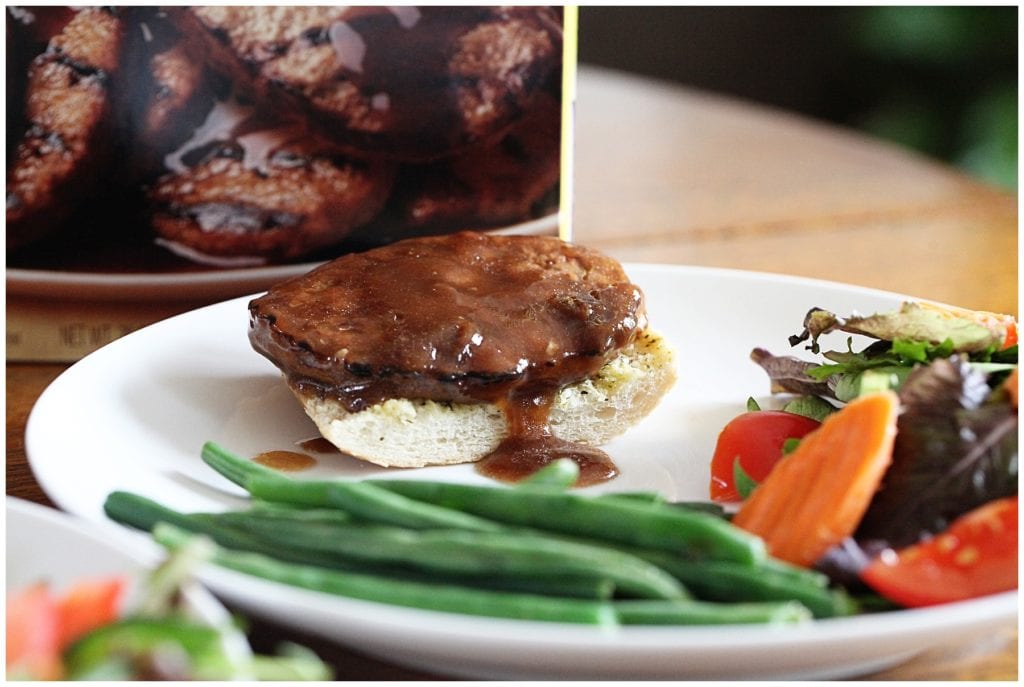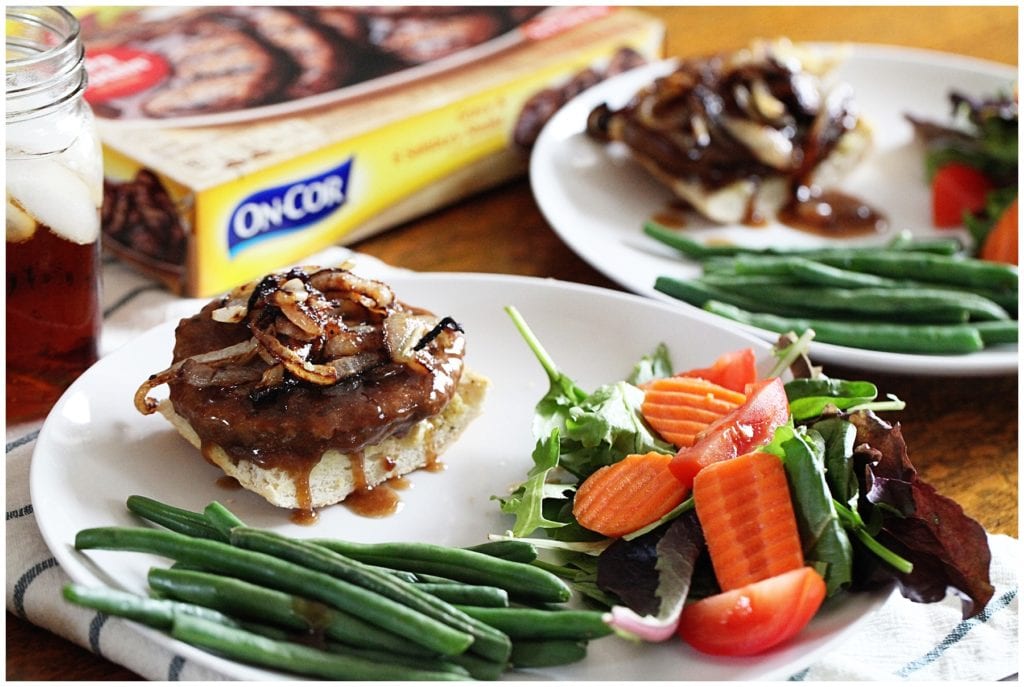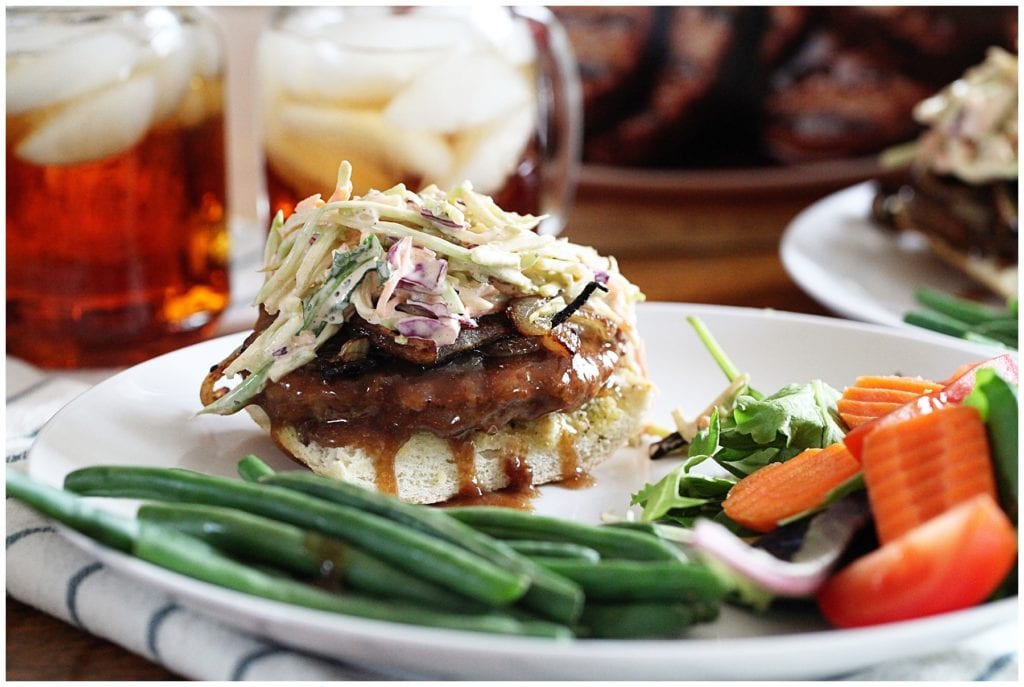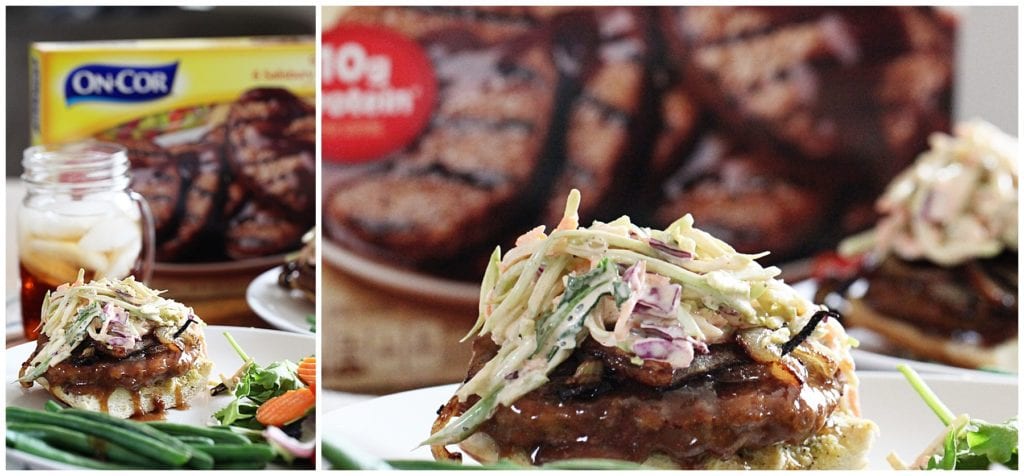 While we don't eat a whole package (Hello, leftovers!), I love that this meal package comes with six patties because a lot of families have two or more kids. Each patty has just 190 calories, no MSG added, and they can be cooked in the oven, which is what I usually do, and the microwave if you don't have a lot of time.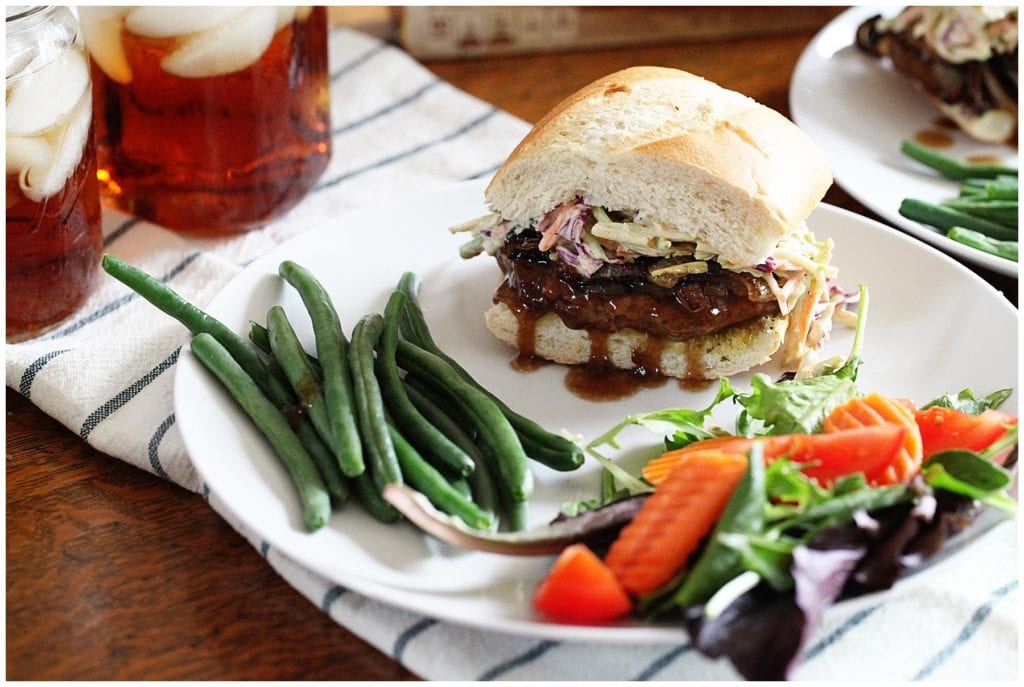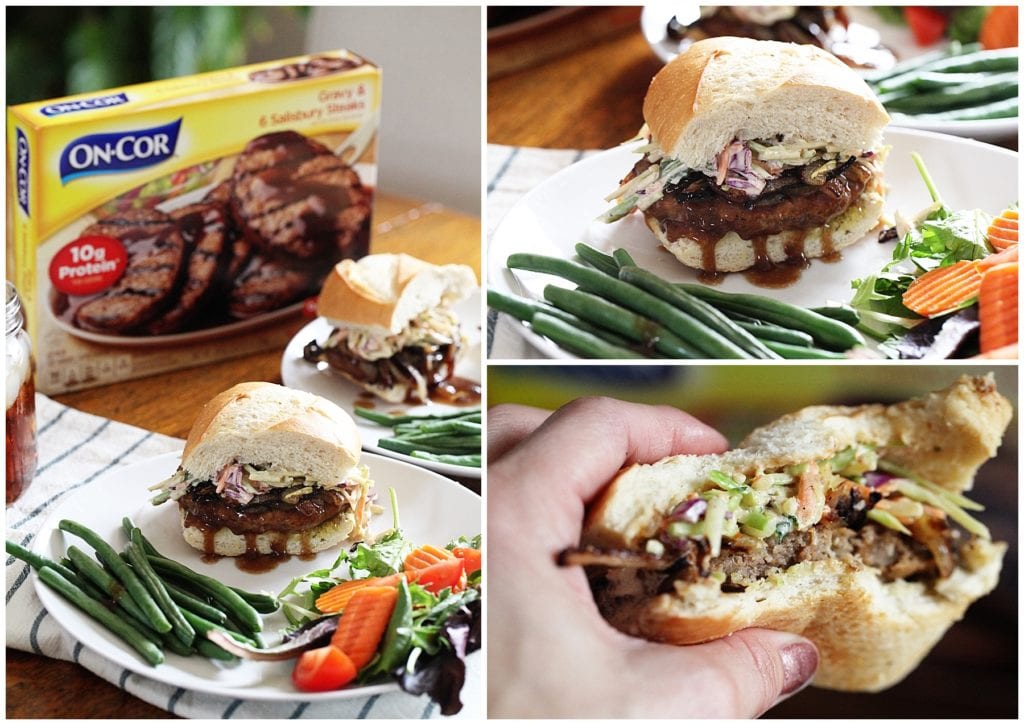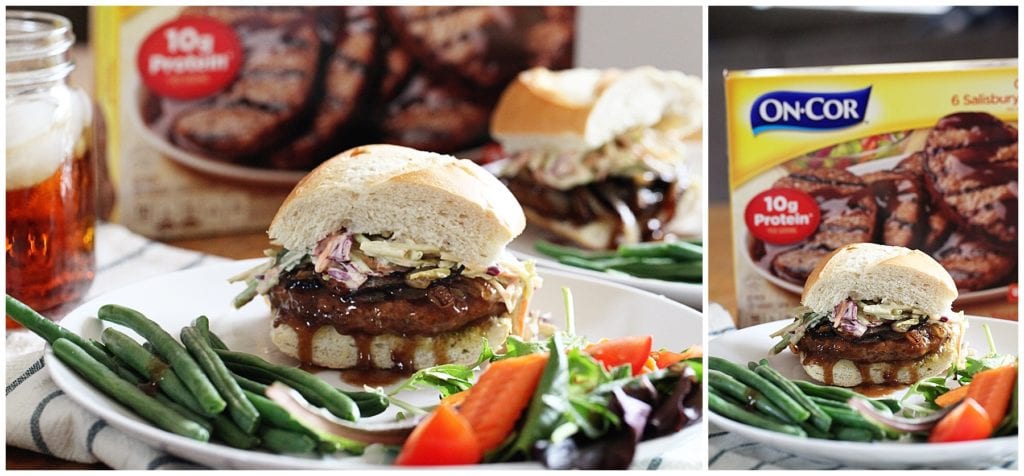 I jazzed up our patties for dinner by doing just a few, simple things when layering the sandwich. Sometimes it's the little things that can make the meal such as picking a crusty roll or adding just a few fresh toppings.
Aside from cooking the patties, everything else I did took 10 minutes. Find out what I did below to serve up the On-Cor Gravy & Salisbury Steaks to my family.

Salisbury Steak Sandwiches with Caramelized Onions & Chipotle Slaw
Prep time:
Cook time:
Total time:
Ingredients
1 package of On-Cor Gravy & 6 Salisbury Steaks
1 package of shredded broccoli, cabbage and carrots (you can find these pre-made at the grocery store)
½ cup of mayonnaise
3 tsp. of chipotle seasoning
4 tsp. of chipotle hot sauce
2 tsp. of Worchester sauce
2 tsp. of vinegar
1 white onion, sliced
2 Tbsp. of butter
Texas toast or crusty bread as buns
Instructions
Cook On-Cor Gravy & Salisbury Steaks according to package directions. If you make them in the oven it will be about 55 minutes and in the microwave, it will be just over 20.
While the Salisbury steaks cook, combine the bag of broccoli, cabbage and carrots with the mayo, chipotle seasoning, chipotle hot sauce, Worchester sauce and vinegar. Mix well and then refrigerate until the Salisbury steaks are ready.
When you have about 10 minutes left in cooking the patties, add your butter to a pan on the stove and then add your sliced onions. As the butter melts, continue to mix it with your onions until they begin to caramelize. About 5 minutes.
Once your On-Cor Gravy & Salisbury Steaks are done serve immediately. Add them to your bread with some gravy and layer your onions and coleslaw on top. Pair with green beans, a salad and your favorite drink.
To find out more about how On-Cor can help your family on those crazy week nights, click here. You can find out the Salisbury Steak patties here and find all the On-Cor meal click here.
For more recipes, click here.