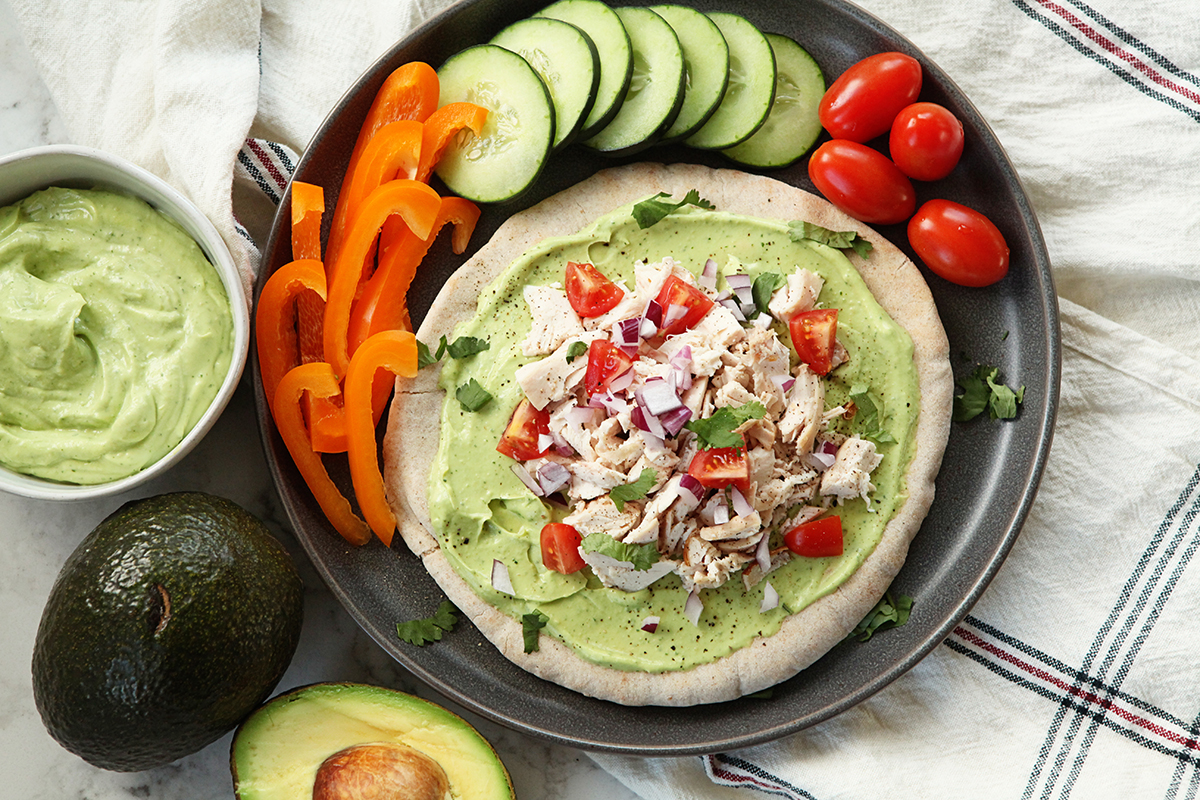 Do you ever feel like dinner is just one more chore at the end of the day?
I'm usually so exhausted by the time 4:30 rolls around that it's har to muster up the energy to cook – especially during the winter months when it is dark by then and it's been cloudy and grey all day. And I love to cook!
If you add any after school activities on top of it, just put a fork in me. I'll default to something random, easy and not always the best if I don't have a plan – like microwaved chicken nuggets and mac and cheese or frozen pizza.
It's this very thinking that has led me to develop some delicious recipes that don't require much cooking at all. From crockpot meals to simple and delicious meals that I can just throw together, I have a a handful of easy dinner options in my back pocket that make dinner a snap. I'll be sharing them over the next few weeks and this Roasted Chicken Pita with Avocado Spread is the first!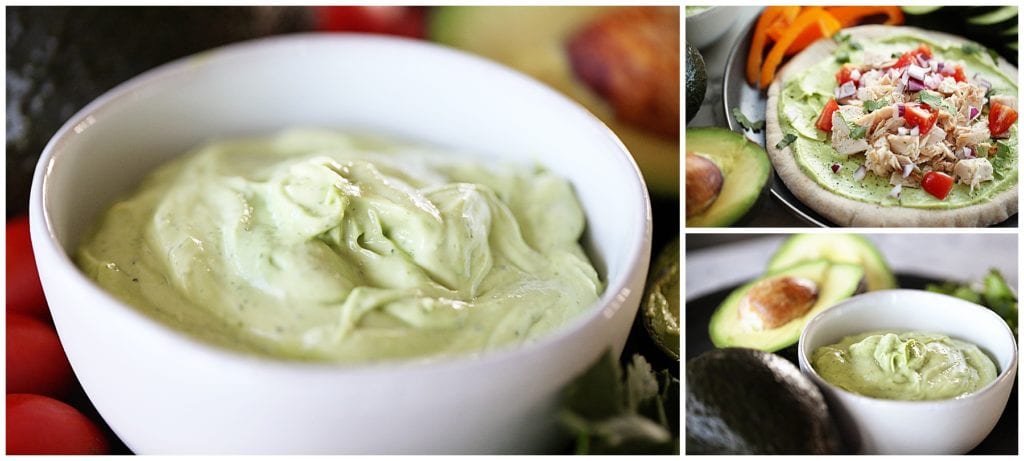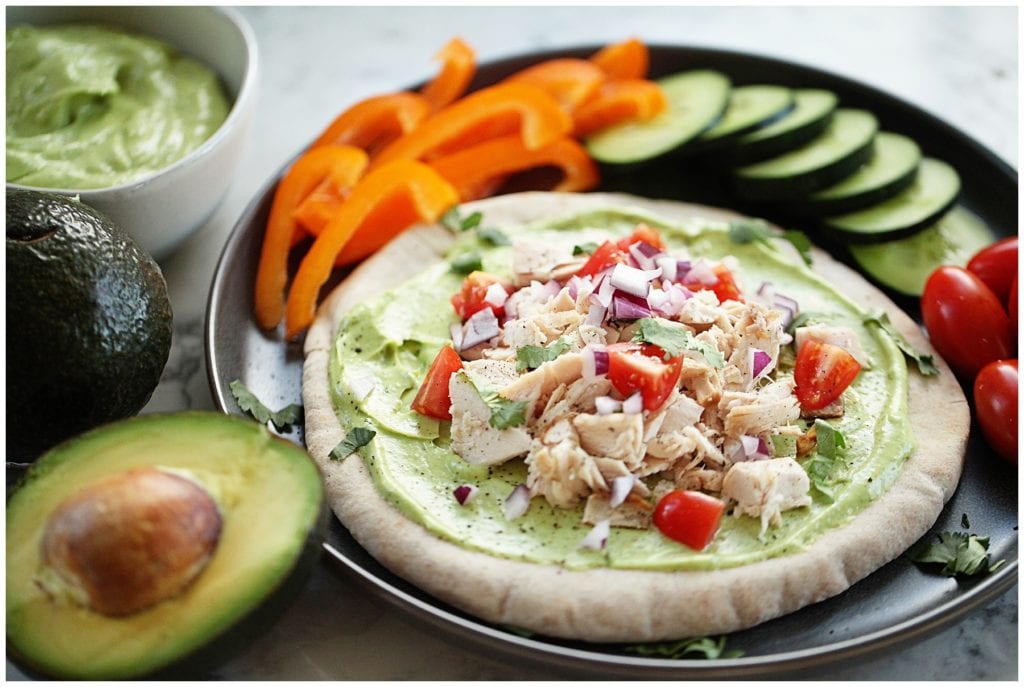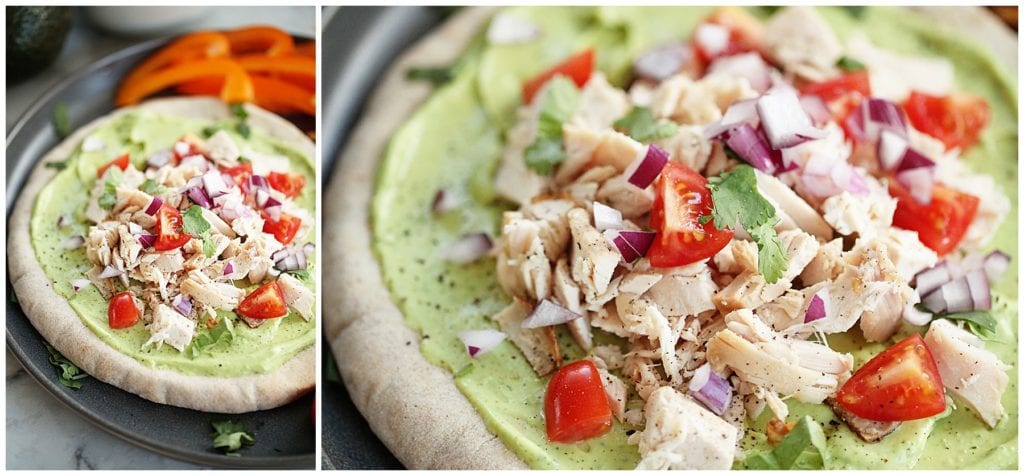 Meal Prep or Not
There's actually no cooking involved in this for you and that's part of the reason I love this easy dinner. You chop and you blend and that's it.
You can even buy and chop all these things for the recipe ahead of time so it's perfect if you like to meal plan for the week and prep things on Sunday. Full disclosure: I'm not a meal prep-er. I've tried but I just can't get into it.
What I can get into is this avocado spread made with yogurt. I'm a bit obsessed with it. It's perfect for this recipe but it's also perfect for so many other things. It will go well with any sort of cold sandwich and it's amazing for dipping additional pita, chips and even veggies. I kind of want to put it on everything I eat this week. It's that kind of good.
Grab the full recipe below!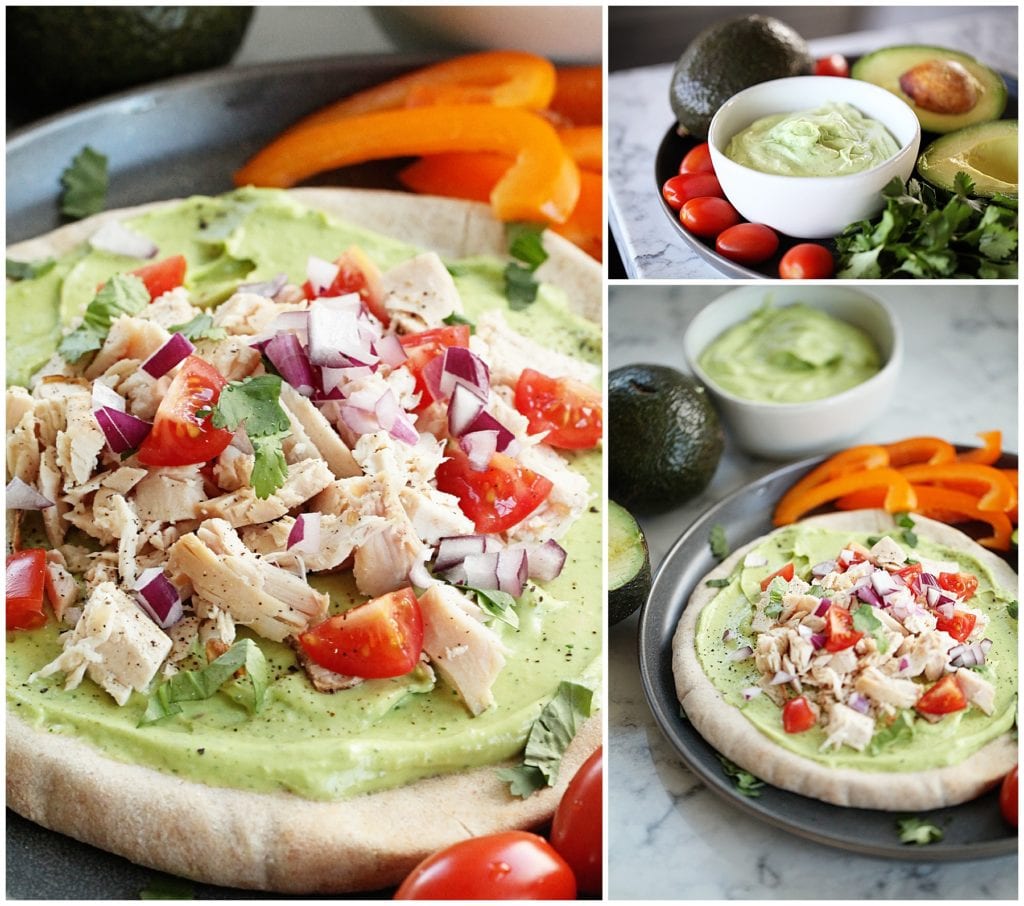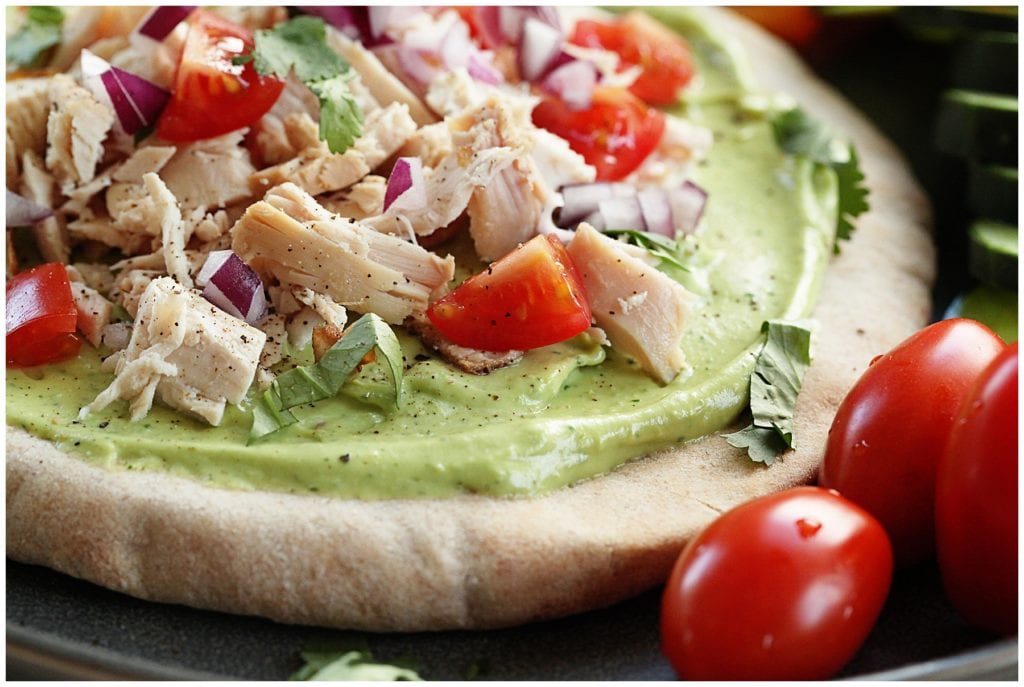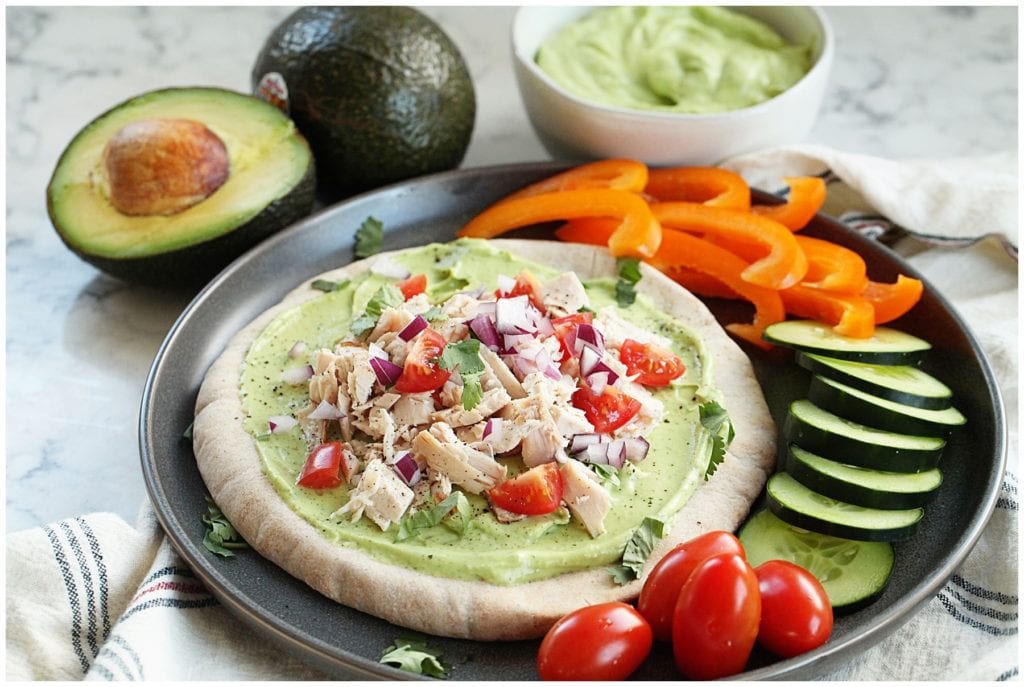 Easy Roasted Chicken Pita with Avocado Spread
Easy Roasted Chicken Pita with Avocado Spread
Recipe type:
Dinner, Lunch
Ingredients
1 whole, pre-cooked roasted chicken. You can find these precooked and warm at the grocery store.They come in a variety of flavors so just get which ever you like.
1 package of pitas. I like whole wheat pitas.
2.5 avocados
¼ cup of diced red onion
1 cup of plain greek yogurt.
2 - 2.5 Tbsp. of lime juice. About one, small lime.
½ cup of sliced cherry tomatoes
2 Tbsp. of cilantro
1 Tbsp. of dill
½ Tbsp of garlic salt
Cracked black pepper
Additional chopped cilantro
Instructions
In a small blender, combine avocado, yogurt, lime juice, cilantro, dill and garlic salt. Blend until everything is smooth and creamy.
Cut the roasted chicken off the bone and into bite-sized pieces.
For the pita, you can either cut it and use the pocket or you can use it similar to a gyro and lay it out flat.
Add your spread to your pita.
Add your chicken, cherry tomatoes, red onion.
Add additional cilantro and cracked black pepper per your taste buds.
Serve with other sliced veggies. You can use the leftover avocado spread as dip!
Happy eating, friends!
For more recipes, click here. Then click here for another of my favorite and easy weeknight recipes and for a quick breakfast, check out these overnight oats!