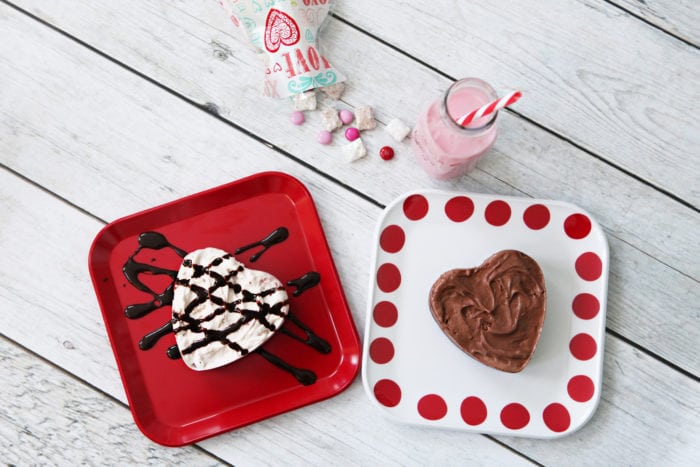 I try to make holidays special for us, each one. You never know when kids will stop enjoying them, or stop believing in the magic of each holiday. And of course, special days mean special food. These are a few treats we will be enjoying leading up to Valentine's Day. They're little things you can do that will add some color and love to your Valentine's Day treats. Kids are sure to enjoy these and they require minimal effort. 🙂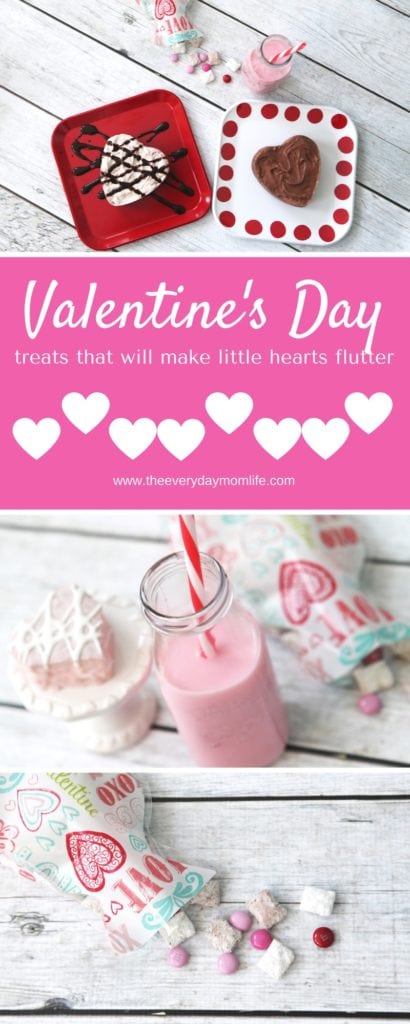 The first, fast Valentine's Day plus up is Pink Milk. They sell this at most grocery stores or you can make it at home with white milk. My daughter loves this and thinks she is getting a special treat. Even though I'm sure there is way too much sugar in it, I at least know she is getting a serving of dairy too.
The next quick treat is an Ice Cream Pie. You can use any spring form pan to help you do this. I was able to find heart ones at Target and used this simple recipe for the crust. You can also find them on Amazon here.
Ingredients:
One package of graham crackers
One stick of butter (melted)
Half cup of sugar
Steps
Take the ice cream out to soften it.
Crush the graham crackers in a bowl into fine pieces.
Once crushed, mix in sugar.
Melt butter ( I used the microwave) and add to the mix. It will look something like this.
5. Once the ice cream is softened, push it into the spring pan form. Make sure you get it into all the crevasses and fill out whatever form you are using. Smooth out the top as best you can. Working with semi-melted ice cream is a little tricky as it tends to stick to everything. You can try using a spatula to make the top look a little more swirled and decorative.
6. Then, put your pie in the freezer for at least three hours. Aside from the freezing, the whole thing only took about 20 minutes. The results are pretty and yummy!
I made a strawberry one and a chocolate one. Then I plused up the strawberry one with some chocolate drizzle. I wanted strawberries or raspberries for the chocolate one, but they didn't look very good right now so we just left it plain and still enjoyed it!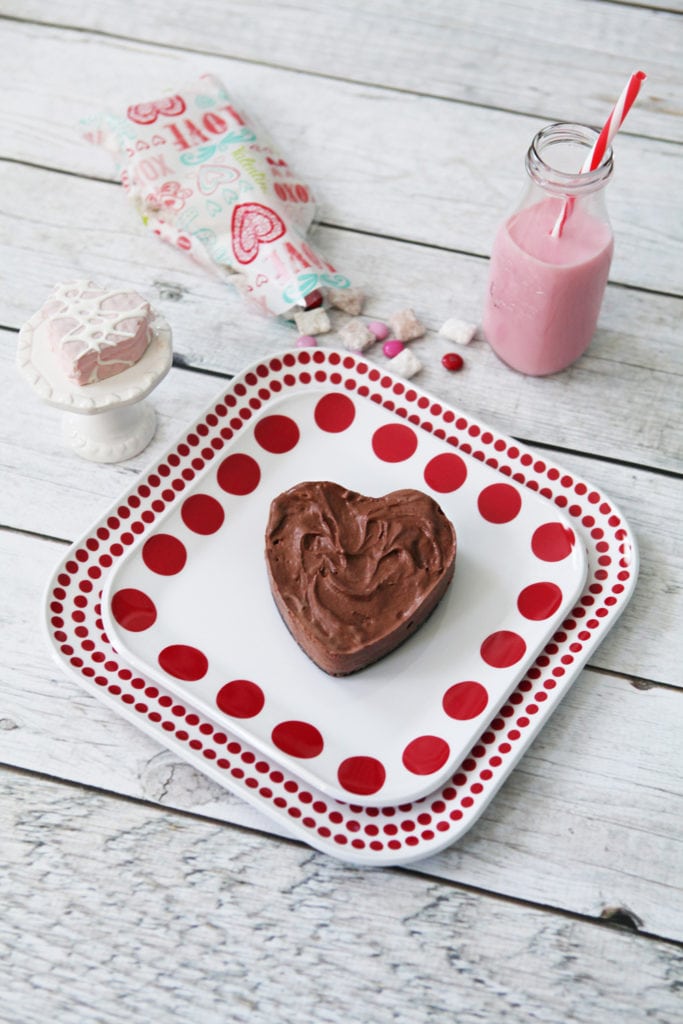 Earlier this week I made some Valentine's Day Puppy Chow for my daughter's school party. She loves Paw Patrol right now so I thought it would be the perfect fit. You can either make this, or buy some from the store (Muddie Buddies). We added Valentine's M&M's to make it look festive.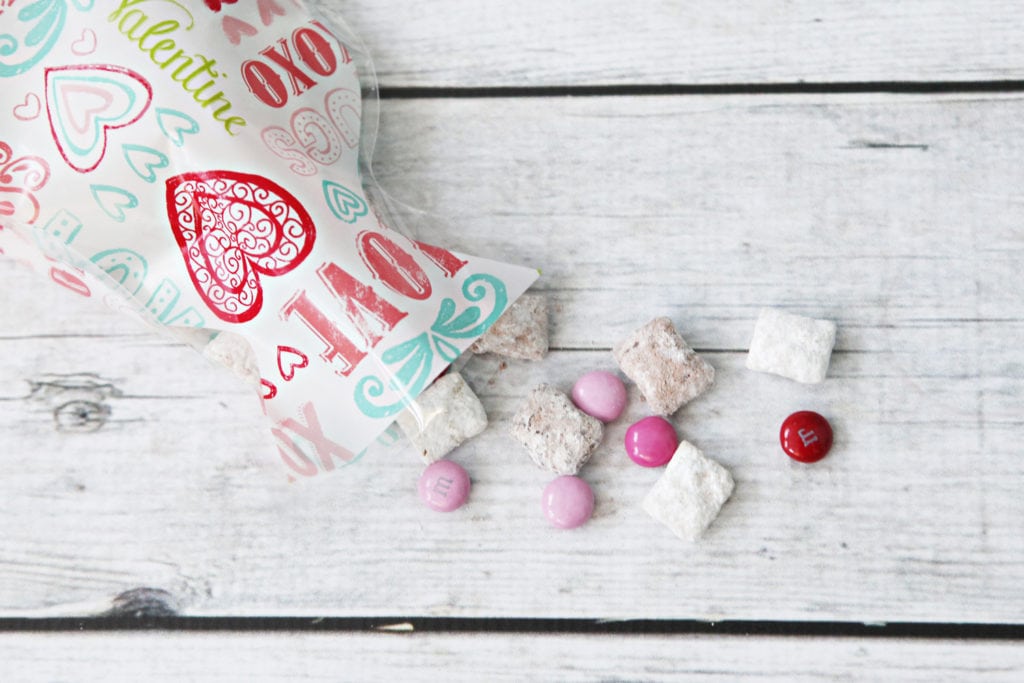 This one takes a little longer, but if you have some time, it's pretty simple. The recipe is as follows:
One package of milk chocolate chips
One package of white chocolate chips
Half bag of powdered sugar
Half bag of cake mix (Any kind you like. We used Red Velvet this time.)
One box of plain Chex Mix
Two plastic freezer bags
Parchment Paper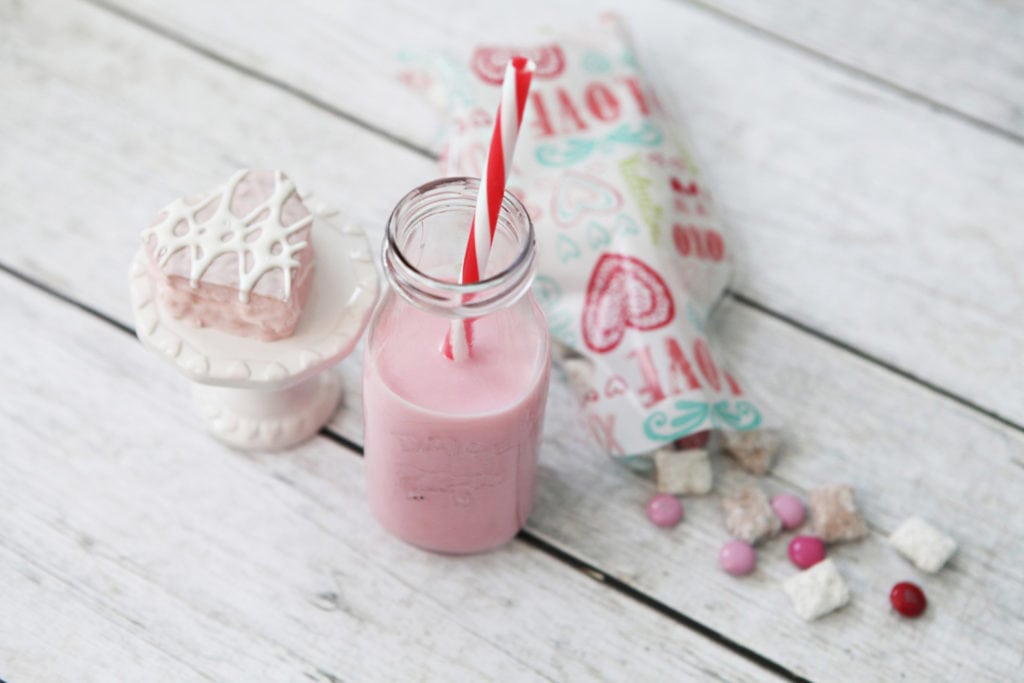 Divide the Chex Mix in half and put it in two different bowls.
Melt each kind of chocolate chips. This can be done on the stove top or in the microwave. I used the microwave because I wanted to save time. Use 30 second increments so you don't burn the chocolate. The white chocolate is more sensitive to this. Times will vary based on your microwave.
While it is melting, pour the powdered sugar into one freezer bag and the cake mix into the other.
Pour one kind of chocolate over the Chex Mix in one bowl and the second over the second bowl of Chex Mix.
Stir each bowl so the Chex Mix becomes coated.
Put the bowl with the white chocolate mix into the bag with powdered sugar and shake to coat.
Put the milk chocolate mix into your cake mix bag and shake to coat.
Pour both onto parchment paper to dry.
Finally, gather each kind of mix into a strainer to shake off excess cake mix and powdered sugar.
Combine and add M&M's. Enjoy!
Lastly, (and this one is the quickest yet) instead of just frosting cupcakes normally, add a little touch of love by making the frosting a heart. This cuts down on the gobs of frosting usually on cupcakes, which is all most kids I know eat anyways, and looks adorable.
Happy Valentine's Day, everyone! I hope it's the best day full of love for you all.
For more holiday recipes, including Valentine's Day ones, click here.