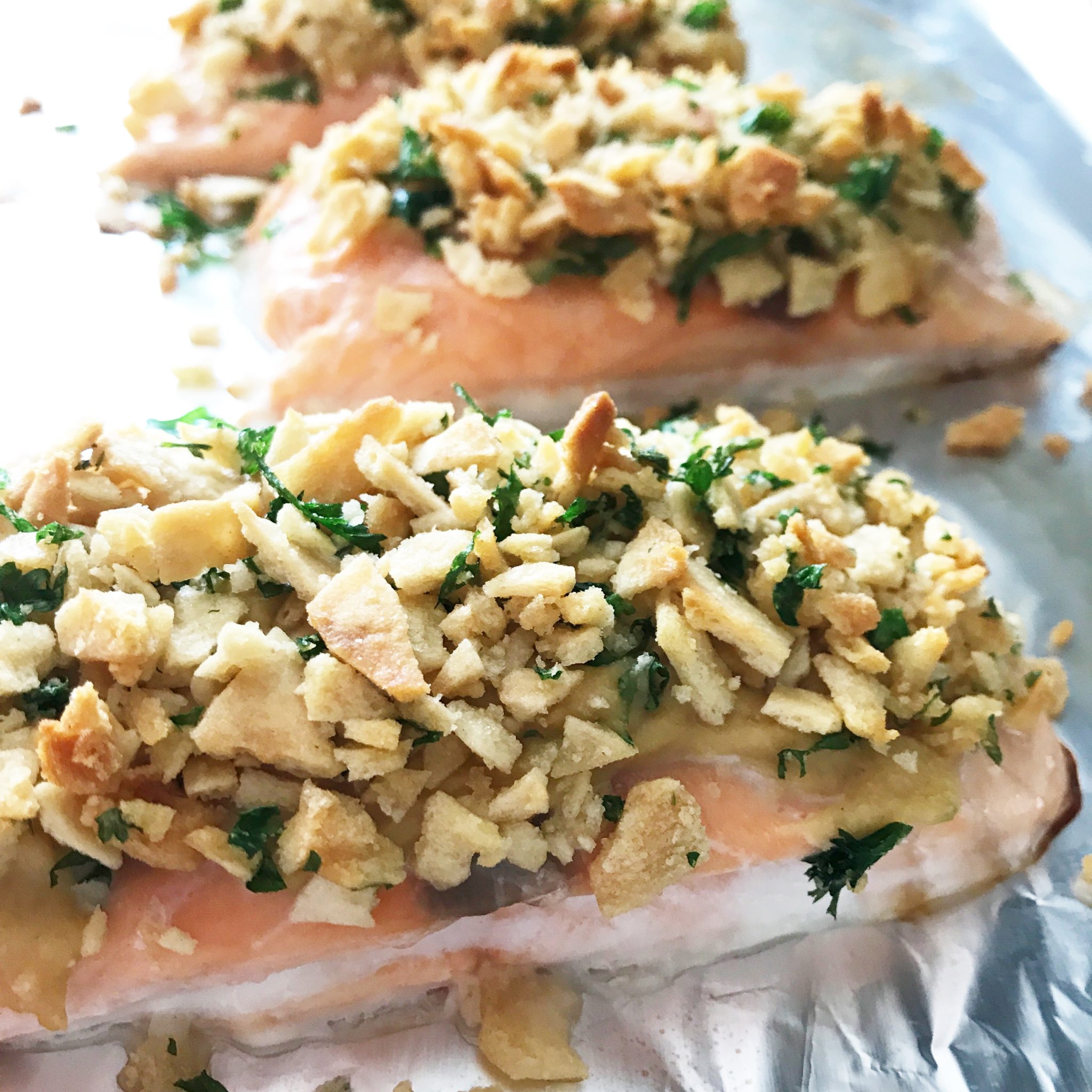 I'm on a fish recipe kick lately. I love how I feel after eating fish at dinner (full but not too stuffed), how satisfied I am after dinner and how I feel the next morning.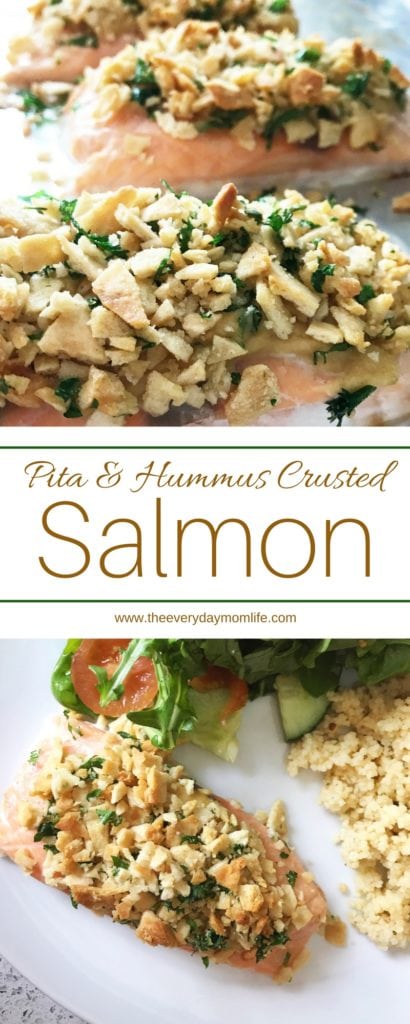 We try to eat fish at least once a week because it contains so many good things for our body in terms of vitamins, minerals and protein.
I know a lot of people are iffy about any type of fish but I swear if you get a fresh piece of seafood it doesn't smell or taste fishy. It can be savory, sweet and pairs well with so many things!
This simple salmon recipe was so delicious and flavorful! It cooks up fast and the prep time for it was even faster – maybe 5 minutes.
Servings: 2
Ingredients:
2 Salmon fillets
2 Tbsp. of olive oil
4 Tbsp. of your favorite, plain hummus
1 cup of pita chips
1 Tbsp. of fresh, chopped parsley
1 Tbsp. of fresh, chopped thyme
1 Tbsp. of fresh, chopped chives
Steps:
Heat oven to 415 degrees.
Crush pita chips in a plastic bag. Add them to a bowl and add all your herbs with 1 Tbsp. of olive oil. Mix thoroughly.
Add your salmon to a baking sheet and brush with the remaining tablespoon of olive oil.
Spread a thick layer of hummus over each piece of fish.
Top heavily with crushed pita chip mixture.
Bake for 15-20 minutes depending on the thickness of your salmon. If it's a really thick patty then you might need to add time. Fish should flake off easily with a fork when done.
That's it! Serve it up with some greens with a little vinegar and oil and some couscous. It makes a perfect meal!