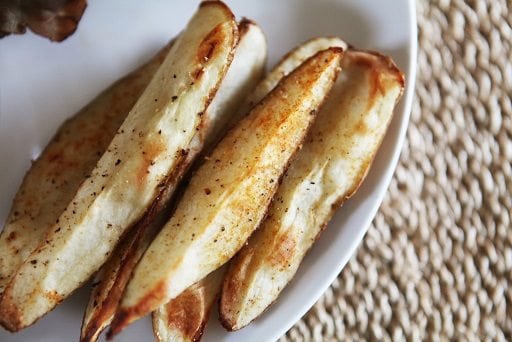 Do you need an easy but tasty recipe for potato wedge fries? I did. It took me forever to really find a spice combination I loved for my side of baked potato wedges. Essentially, if you don't have these seasoned right they're just potatoes, right?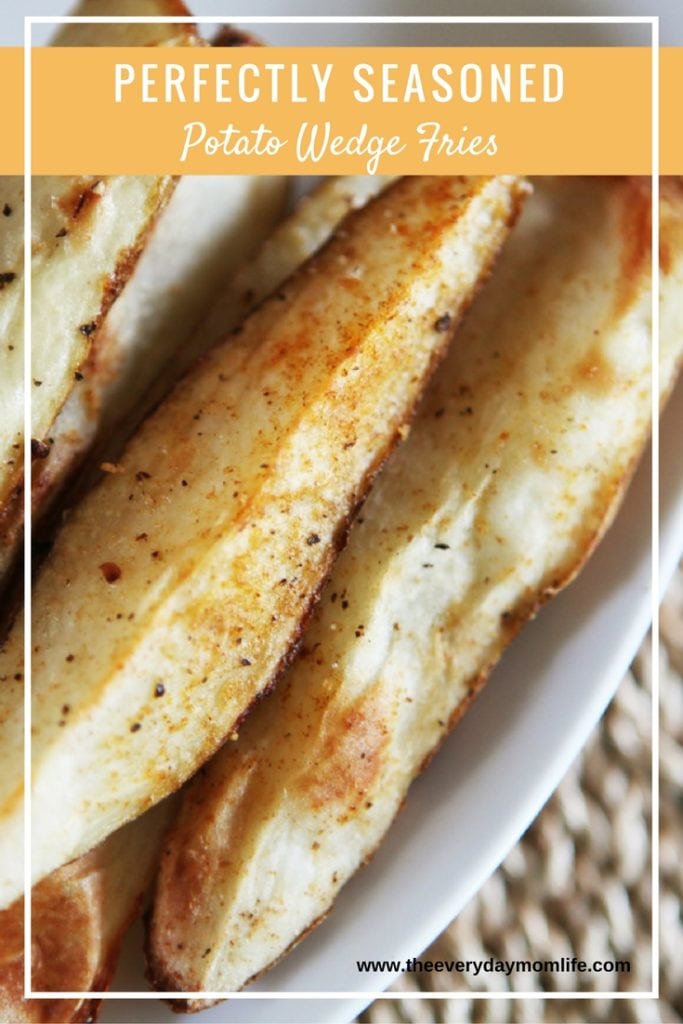 You probably have all the spices you need to make this blend in your kitchen right now. It's simple and delicious and will plus up your baked potato wedges.
As an added bonus, adults and kids of all ages will find this spice blend pleasing to their palates. It doesn't go overboard on anything but allows you to have perfectly seasoned baked potato wedges.
These are great year-round so whether it's fall, winter, spring or even summer these are the perfect side to go with burgers, chicken or even a great piece of salmon. Also, if you want you can make these on the grill in the summer time. We like to cube potatoes, add this same seasoning mix and grill them outside with some chopped onion and celery.
Check out the recipe below and let me know your favorite way to eat your potatoes.
Easy Baked Potato Wedges
Perfectly Seasoned Baked Potato Wedges
Prep time:
Cook time:
Total time:
Ingredients
4 potatoes, cut into thick wedges
2 Tbsp. olive oil
2 Tsp. garlic powder
2 Tsp. paprika
2 Tsp of pepper
2 Tsp. onion salt
Additional salt to taste
Instructions
Cut potatoes into stripes no more than ½ – inch thick.
Line a cookie sheet with foil pepper and brush a very light layer of olive oil onto it.
Lay your potato wedges out on a foil lined cookie sheet and brush with the rest of the olive oil.
Using your fingers, sprinkle garlic powder, paprika, pepper and onion salt onto your wedges. It is easiest to use your fingers, so you can cover the whole potato wedge easily and don't end up with too many spices on any one wedge.
Bake in the oven at 410 degrees for 15 minutes. Oven times vary so check them after 15 minutes and if they are not golden, stick them back in for another five minutes.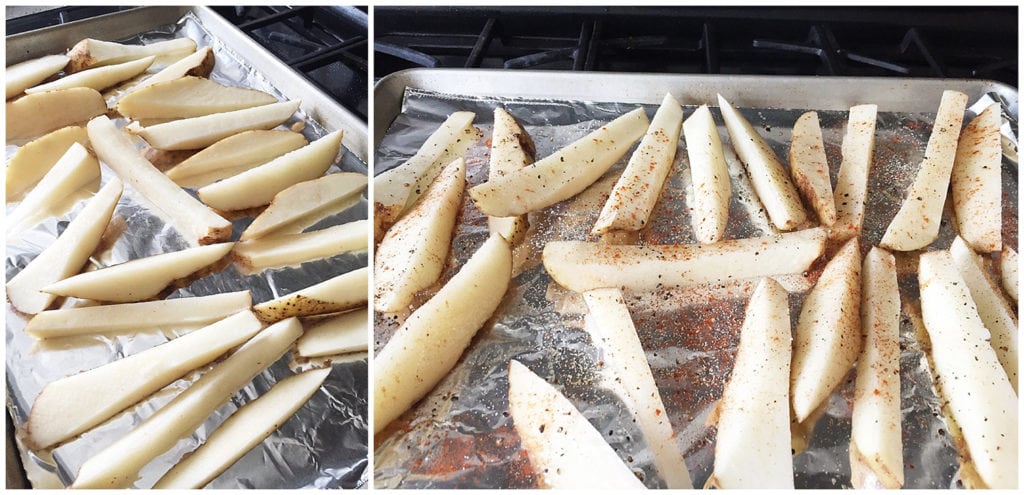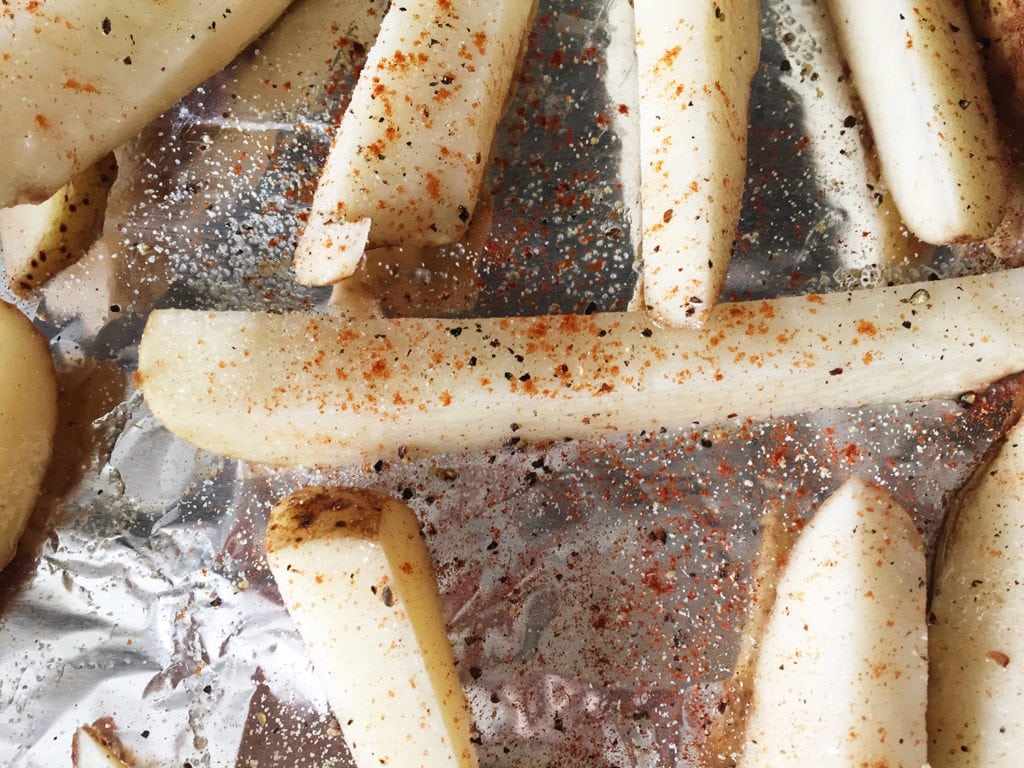 Serve and enjoy! Add some ketchup if you like, but these are so tasty that I doubt you will need it.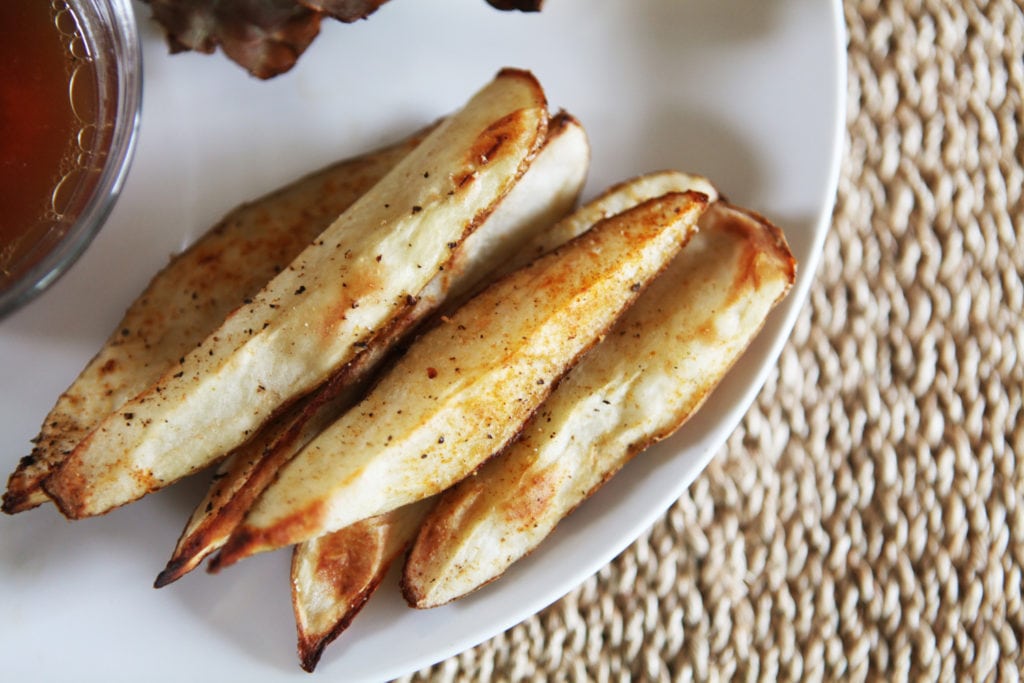 For more recipes from The Everyday Mom Life, click here.