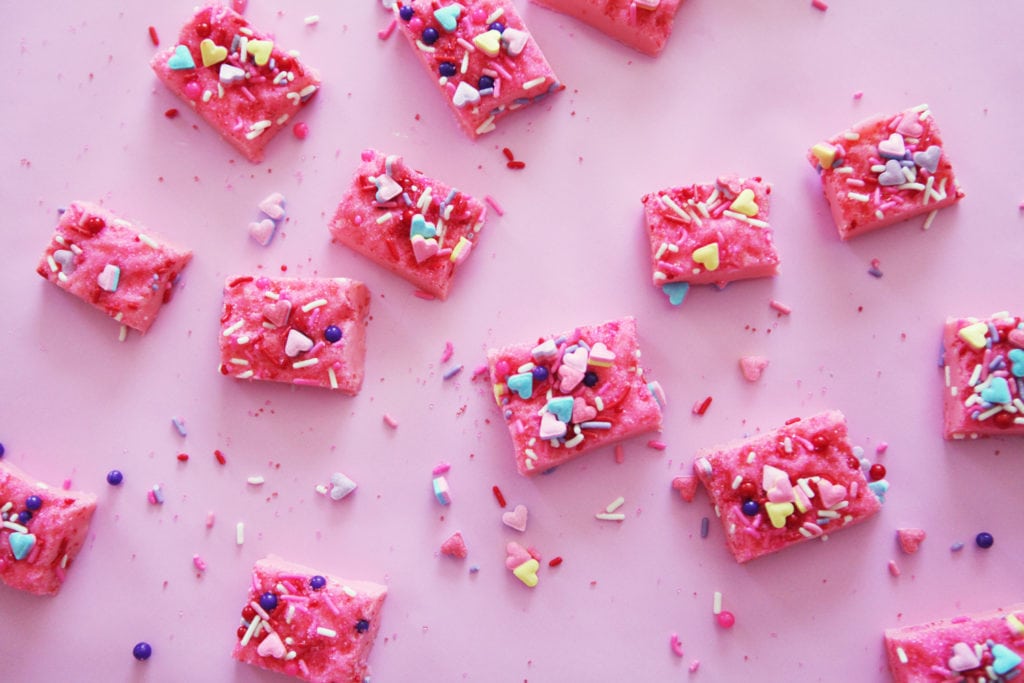 My daughter has become a little obsessed with the color pink. The only color she loves more is "rainbow", which obviously isn't one color at all.
When it came time to decide which treat we were going to bring to her school Valentine's Day party, I knew I wanted something we hadn't made before (cupcake, puppy chow) so I opted for something that would be sweet, perfect in small doses for small people and her favorite color: Pink fudge.
I've never tried to make a colored fudge before but I was surprisingly pleased with the results and my daughter is thrilled with it. I suspect we will be making this for her birthday party this summer now.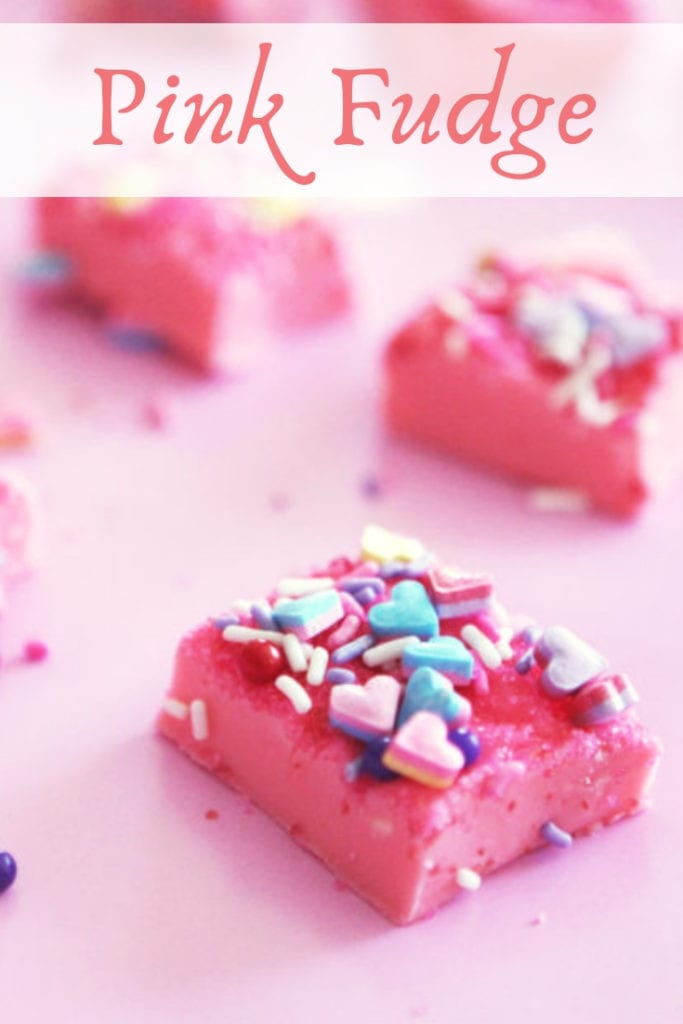 Party Pink Fudge Recipe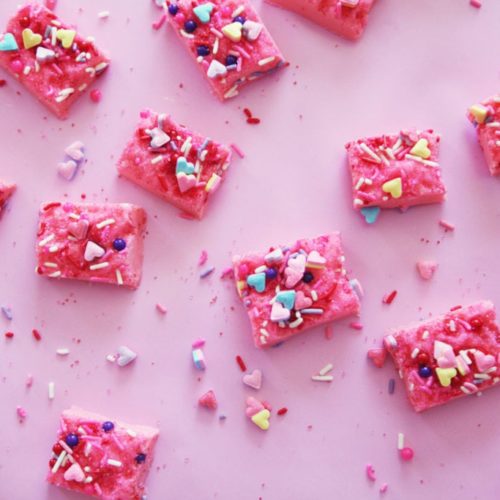 Ingredients
2 1/4

cups

white chocolate chips

melted

1

can

sweetened condensed milk

1/2 cup

cup

melted butter

10-15

drops

red food coloring

Lots and lots of sprinkles
Instructions
Melt your chocolate chips. You can either use the microwave to do this or the stove top. If you do it over a burner make sure it is set to low and you are stirring constantly. If you do it in the microwave go in 30 second increments so you don't burn the chocolate.

Mix your condensed milk, melted chocolate and melted butter.

Add in as much of your food coloring as you want to make it as pink as you want. I added about 10 drops. Mix thoroughly so the color isn't streaky.

Pour the mixture into a baking dish that's lined with wax paper or parchment paper.

Even out the top and add your sprinkles! As a tip, add any chunky sprinkles first. If you add the crystallized color sugar sprinkles first the others won't stick as well.

Refrigerate for at least one hour then cut and enjoy!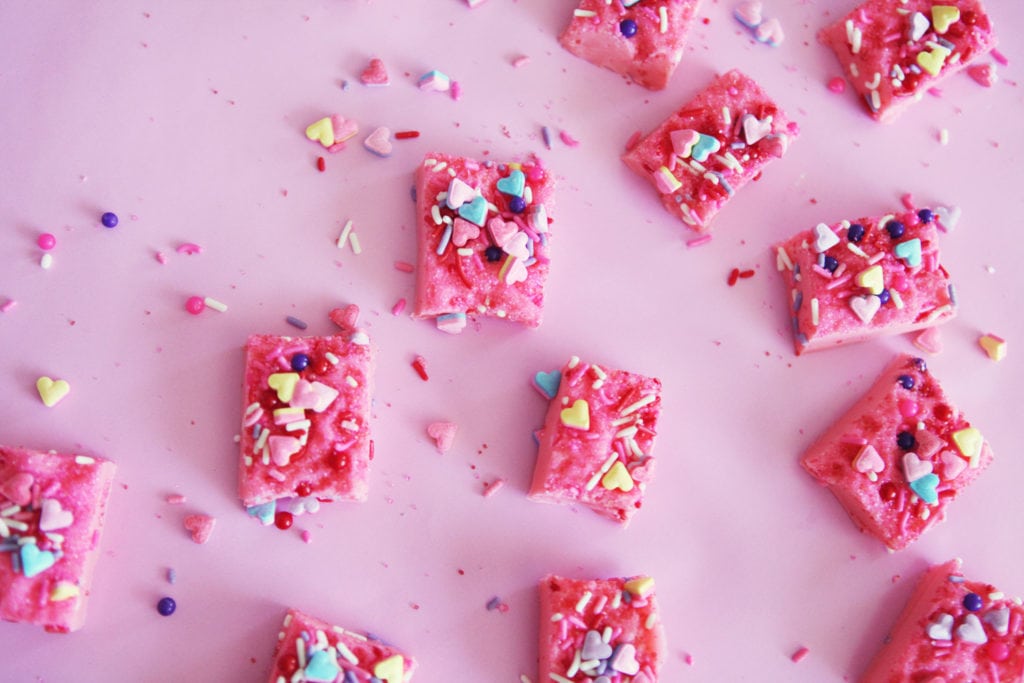 Since these are going to my daughter's school classroom, I've cut fairly small pieces. Believe it or not, I'm not big on super sweet, dense desserts (flourless chocolate cake, not my thing) so I also feel like a little goes a long way here. Each piece is only about an inch-by-inch big – enough for just a bite or two.
Fingers crossed her friends, teachers and the staff will love these little, sweet treats as much as my daughter does!
Happy eating, friends! Make sure to pin these for Valentine's Day next year or for your child's next birthday party. It's perfect for any princesses, mermaids, Trolls or unicorns out there.
Click here for more dessert recipes and here for more holiday recipes.