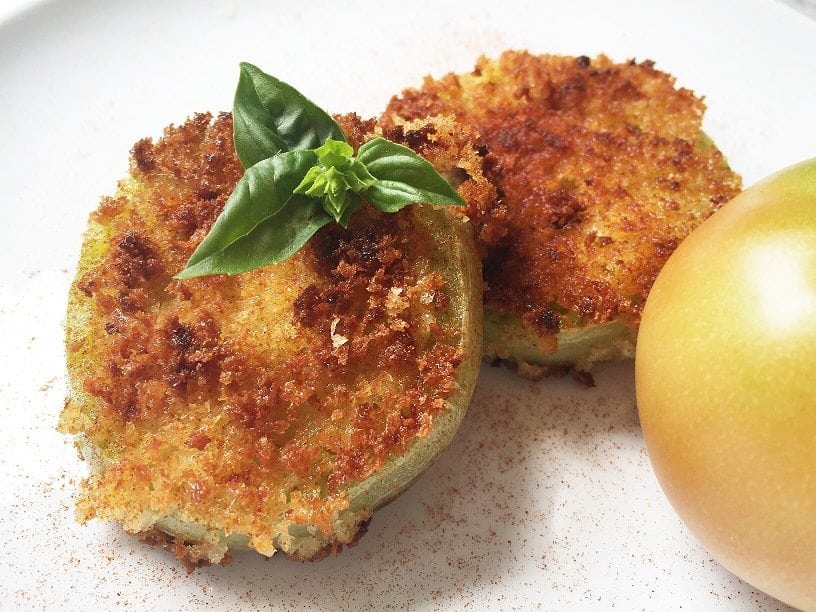 Has anyone else's garden started exploding right now? Our's has been and specifically our tomatoes have been popping up like crazy.
With so many tomatoes coming through, I decided I wanted to try and make some fried green tomatoes. My husband and I had them on a trip to South Carolina a few years back and they were juicy, tender and delicious. Since I'm tomato-rich right now, this was the perfect time to make them at home.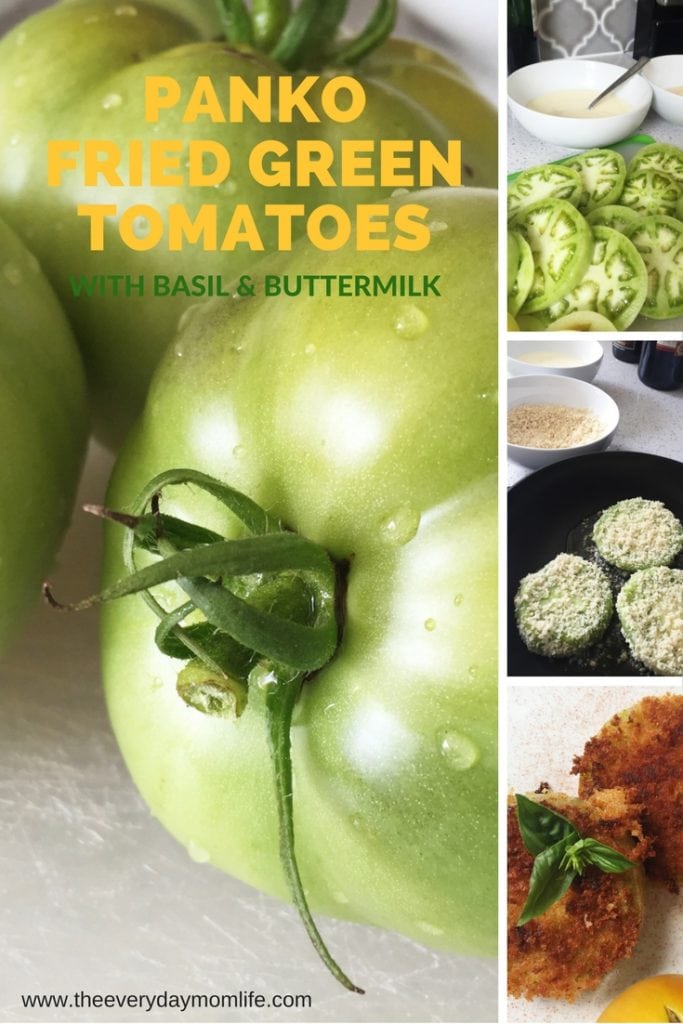 However, because I decided on a whim to make this, I did not have perfect planning. I didn't have any cornmeal or regular breadcrumbs. I only had Panko breadcrumbs. I decided I would give it a go with the Panko. I mean, they are crispy, crunchy and basically the king of breadcrumbs, right?
I also do not have a fryer. I used a pan so these are pan-fried. They don't come out as nicely coated as when you stick these straight in a regular fryer, but it does the job and the taste is still great.
I whipped these up for my mother-in-laws birthday dinner at our house and she loved them. My father-in-law enjoyed them too. My husband asked me why I like to add extra complications to events. 🙂
If you find yourself with an abundance of tomatoes right now, try this recipe out. If you like fried green tomatoes then you will love these!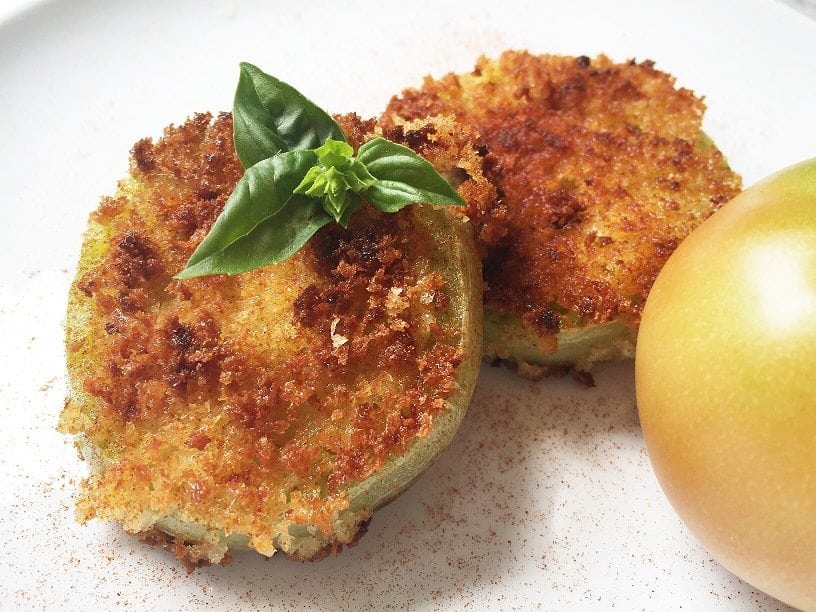 Panko Fried Green Tomatoes Recipe
Author:
The Everyday Mom Life - Rachel Quenxer
Prep time:
Cook time:
Total time:
Ingredients
5 green tomatoes
1 cup of panko bread crumbs
1 egg
8 oz of buttermilk
3 Tbsp of olive oil
Fresh basil
Paprika
Salt and pepper
Ranch dressing (optional)
Instructions
Whisk together your eggs and buttermilk and slice your tomatoes medium to thick.
Heat the olive oil in a skillet on the stove until hot. Watch yourself with the oil during this. It hurts it if pops out on you.
While the oil is heating, dip your slices of tomatoes in the buttermilk mixture and then coat them thoroughly in the Panko bread crumbs.
Place them carefully in the pan and cook until they look golden and crispy on the first side. The longer you go, the hotter the oil becomes and the less time this takes.
Flip them over so the other side cooks. Again, watch for the oil to get too hot and watch for burning. A fryer would be easier.
Once both sides are done place on a paper towel on a plate.
Repeat these steps for each slice of tomato.
Once you are done, sprinkle them with paprika and salt and pepper and enjoy!
We found that these were absolutely delicious when we drizzled ranch on them and combined them with some basil from the garden. I would highly recommend trying those two things with this recipe. Sure they are good on their own, but this really kicks them up a notch and makes them a must have!
If you try these out, let me know how it goes. Happy eating, friends!
For more recipes from The Everyday Mom Life, click here.