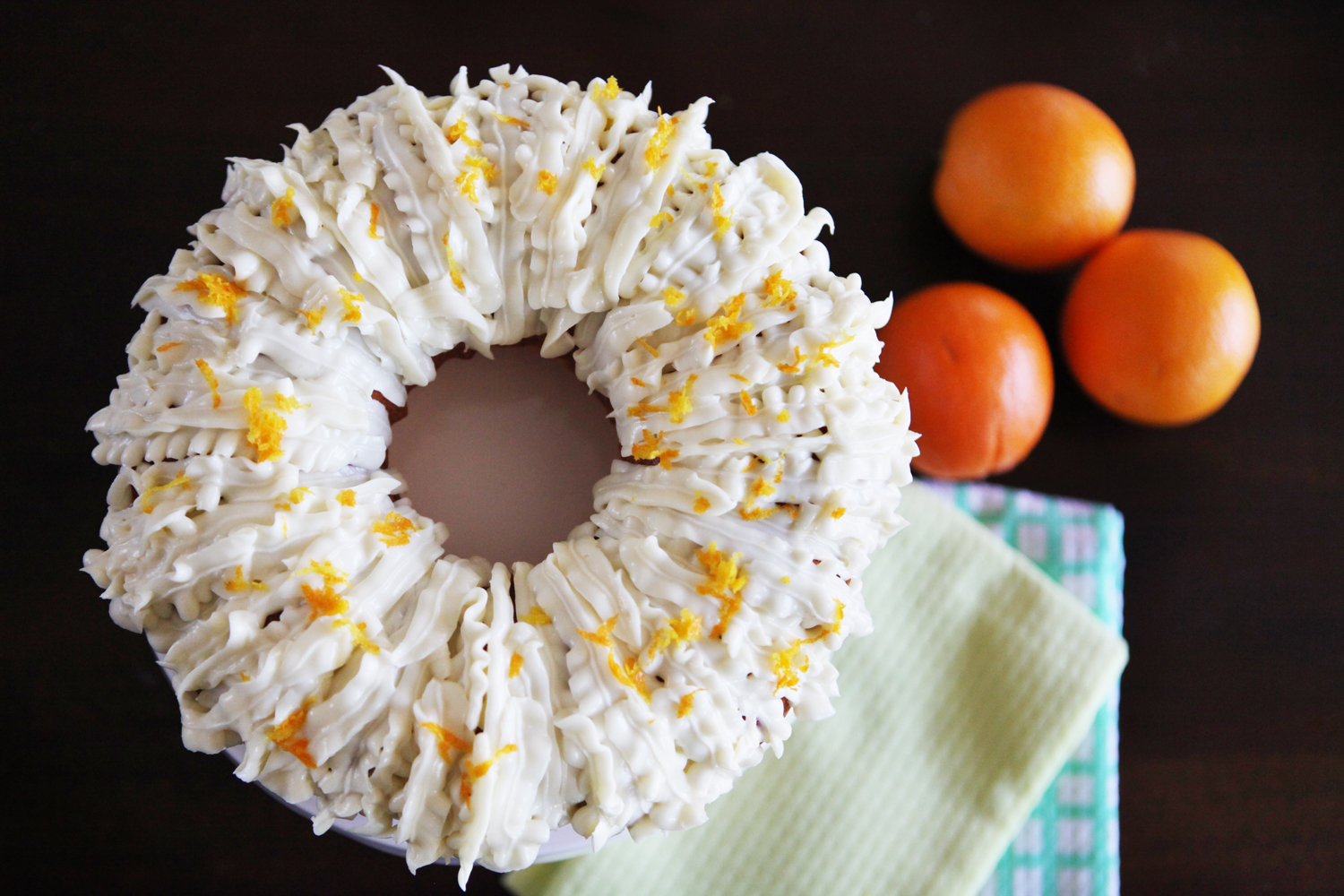 I'm not really the type of person that can just throw things together when baking and magically have it taste good. Cooking, I can make this happen. Baking, well, let's just say one time in college I made out-of-the-box brownies and they came out so hard we couldn't cut through them. So, know that if I'm giving you a baking recipe I worked my butt off to make sure this would taste good. And, this ones tastes, like a dream. The frosting is to die for!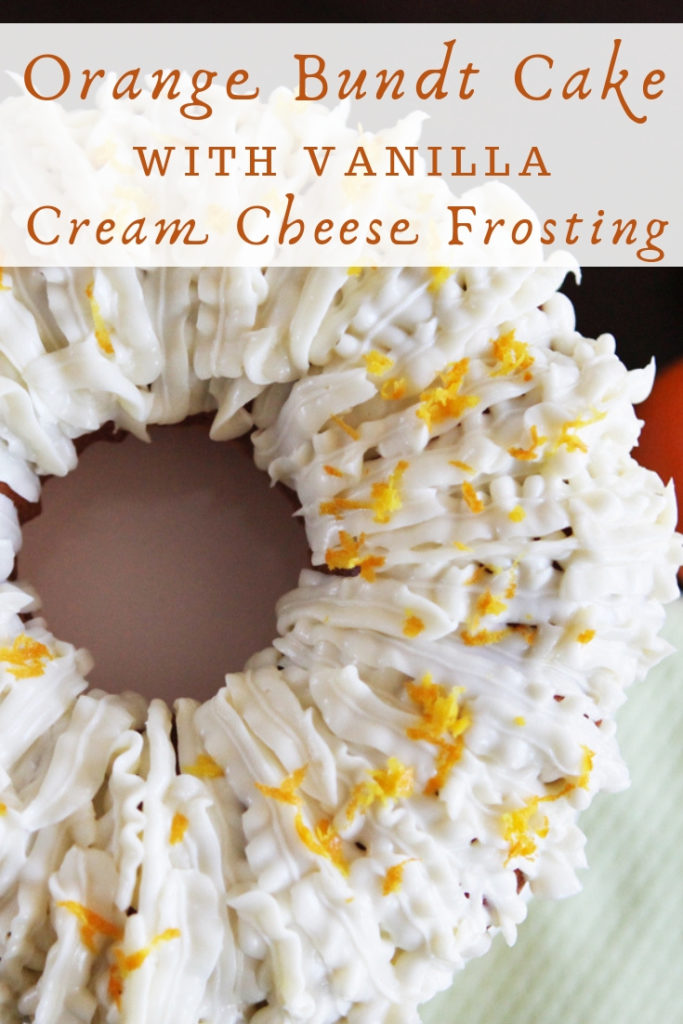 I set out to create something delicious, fresh and a little different. I picked orange because spring is just around the corner (well, now its pretty much here) and the color just made me happy. It took me two weekends to get this recipe right. My first one was just a bit too "done." I tried lower baking temp the second time around and gave it a little more oven time to make sure it was cooked all the way through. This one turned out dense, moist and delicious!
You will need:
Cookware
A bundt cake pan. One like this one is good. You want to make sure the pan isn't too dark or it will impact the color of the top of the cake.  (You don't have to make a bundt cake, but that's what I used. In fact, I had to make more batter to actually fill out the pan.)
Tooth picks/shish kabob sticks
Dinner plate
Handheld mixer
Large bowl
Frosting decorating bottles or decorating bags with stainless steel tips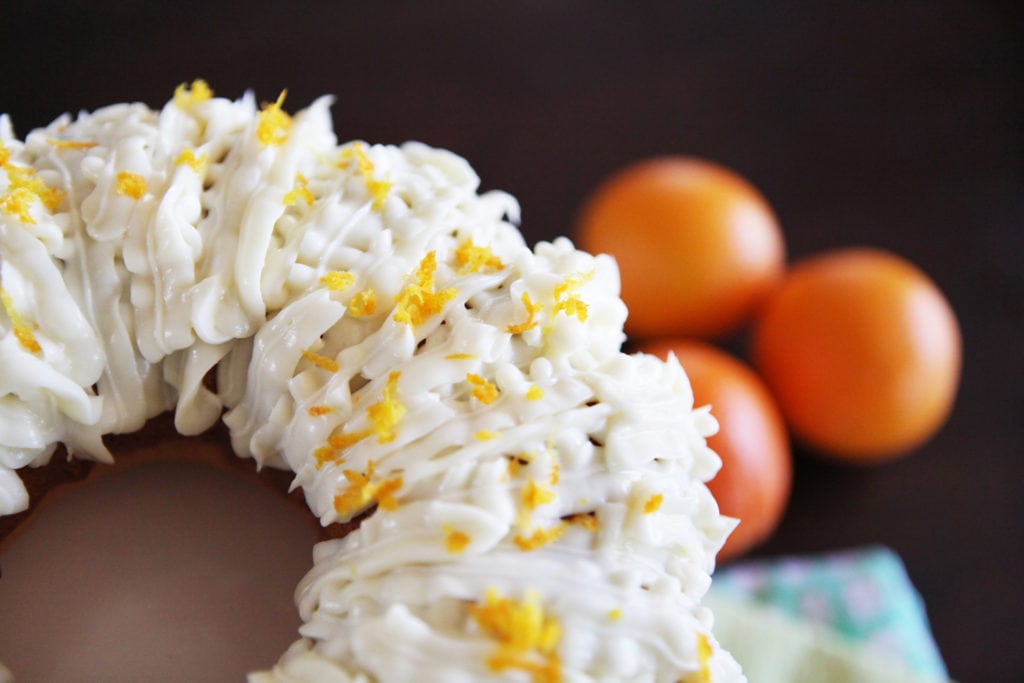 Slice and enjoy!
Happy eating, friends!
For more delicious desserts, check out our desserts page.