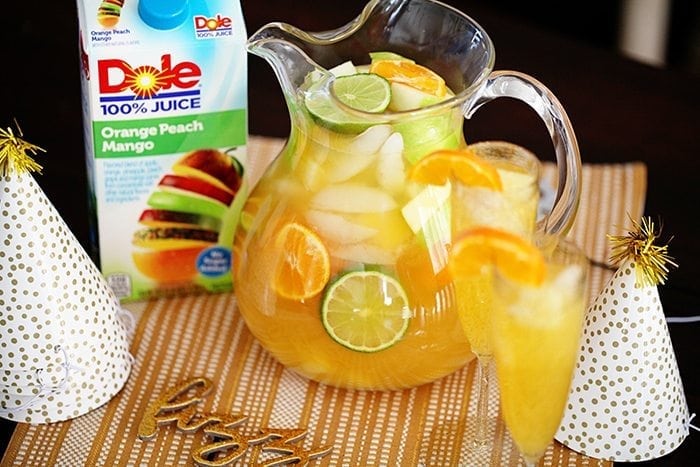 New Year's Eve is synonymous with parties, celebrations, good food and having a good time. As parents of young children, you might not have any grand plans for the evening because bedtimes come early – no matter what day it is. However, you can still make the holiday feel special for them. One of my favorite ways to do this is to create some mocktails.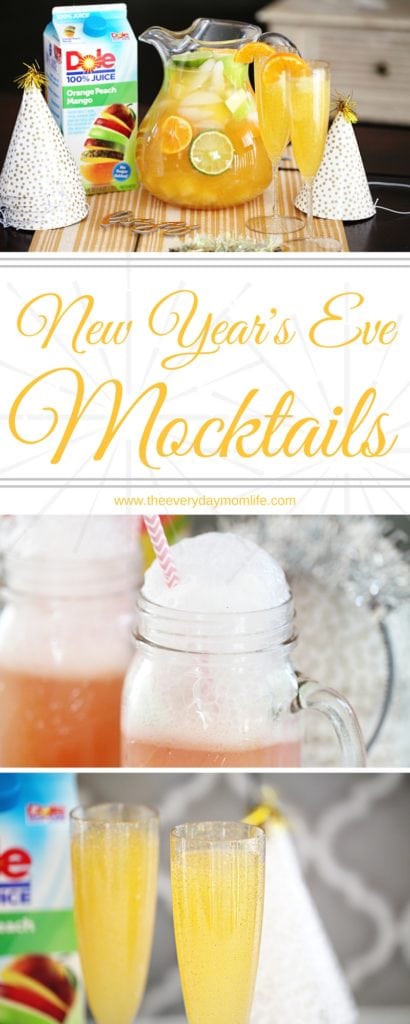 My husband and I like to cook dinner in, usually lobster tail and streak, to celebrate and I let the kids pick out whatever they want to eat for the evening too. Their favorite part has become the mocktails I craft that they get to cheers with and enjoy. It's not a hard thing and it helps to create a special evening for them that they remember from year to year.
Each year I've been adding to our mocktail collection and this year I have partnered with Dole to make some delicious and super easy combinations. They are below!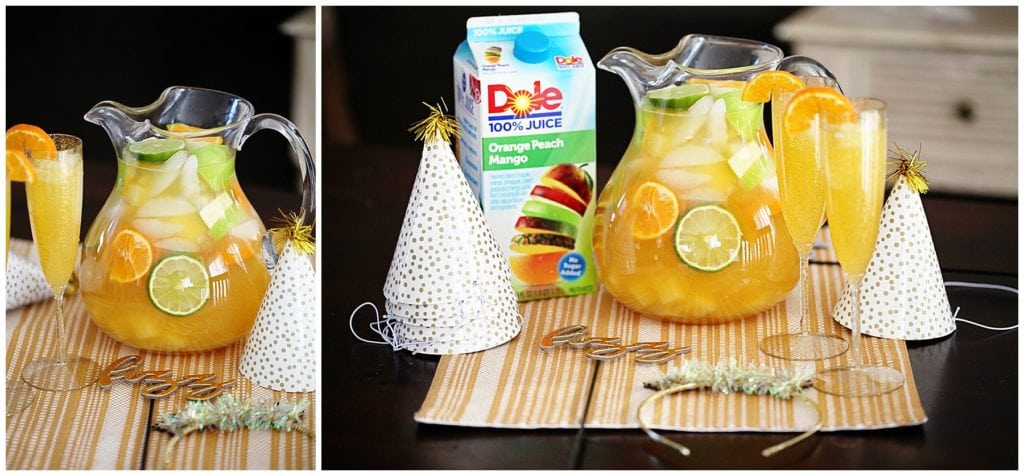 Dole Sunshine Mocktails For New Year's Eve
Sangria Sans-alcohol
The first mocktail I wanted to create was a non-alcoholic sangria. Dole has an Orange Peach Mango juice that I used as a base for this. Together with sparkling grape juice and some chopped fruit I made a drink that my kids, and even adults, loved. The day I made these drinks to photograph my in-laws were over and between my husband, my father-in-law and daughter they drank half the pitcher in 10 minutes.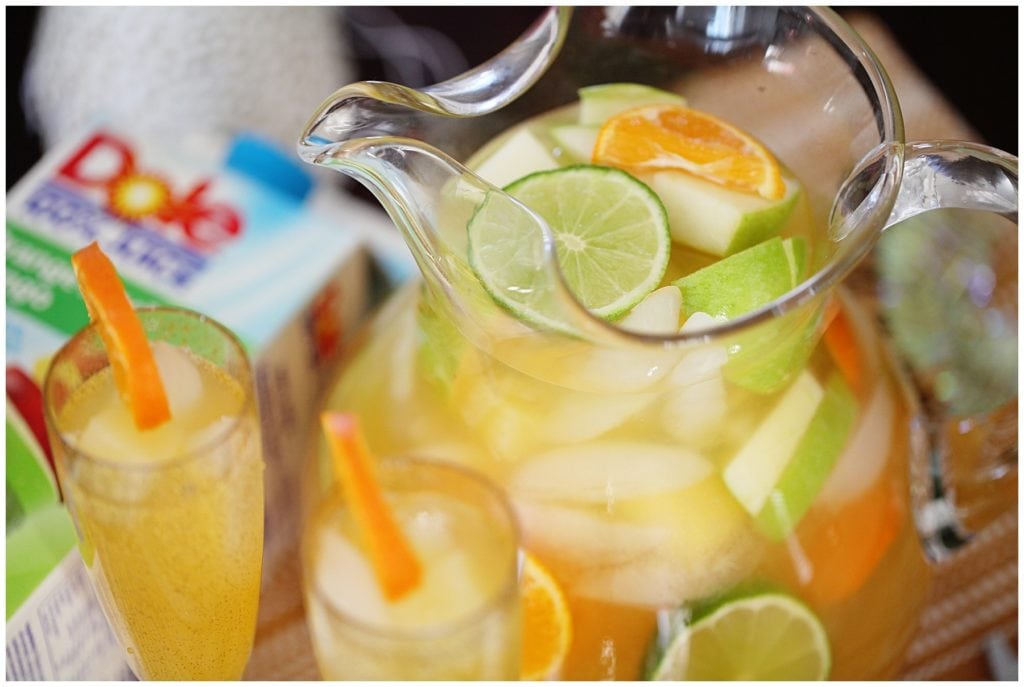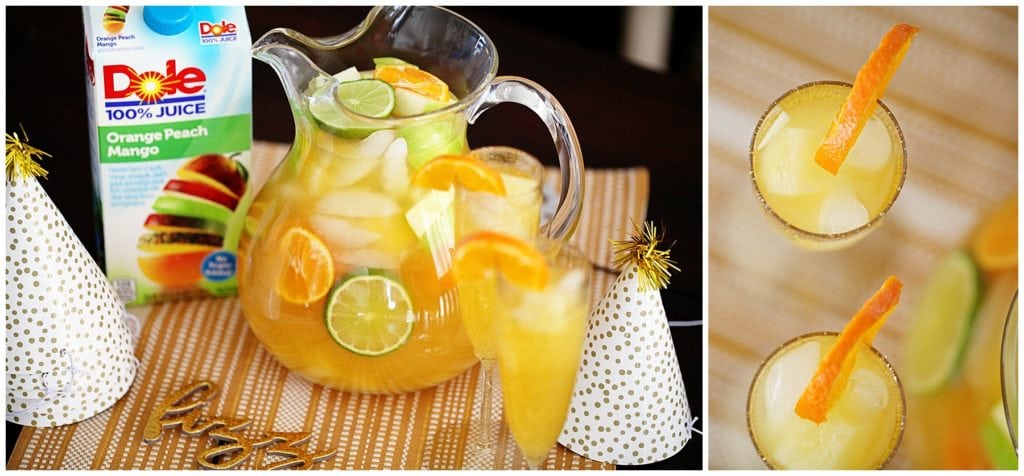 Ingredients:
Dole's Orange Peach Mango 100% Juice
Sparkling Juice (I used grape but feel free to use whatever kind you want!)
Ice, about two cups
2 small limes, sliced
3 small oranges, sliced
1 apple, chopped
½ can of Dole's Pineapple Chunks
Steps:
Add your ice to the pitcher and then add your chopped fruit.
Add the juice and fill the pitcher up about halfway.
Add the sparkling juice to top it all off and mix. Let the mixture sit in the refrigerator about 30 minutes before serving so the fruit has a chance to soak up some of the juice.
Sunrise Float
I love a good punch with sherbet and so does my daughter. I used Dole fruit juice to put a twist on the traditional punch we make and my daughter said this one was her favorite.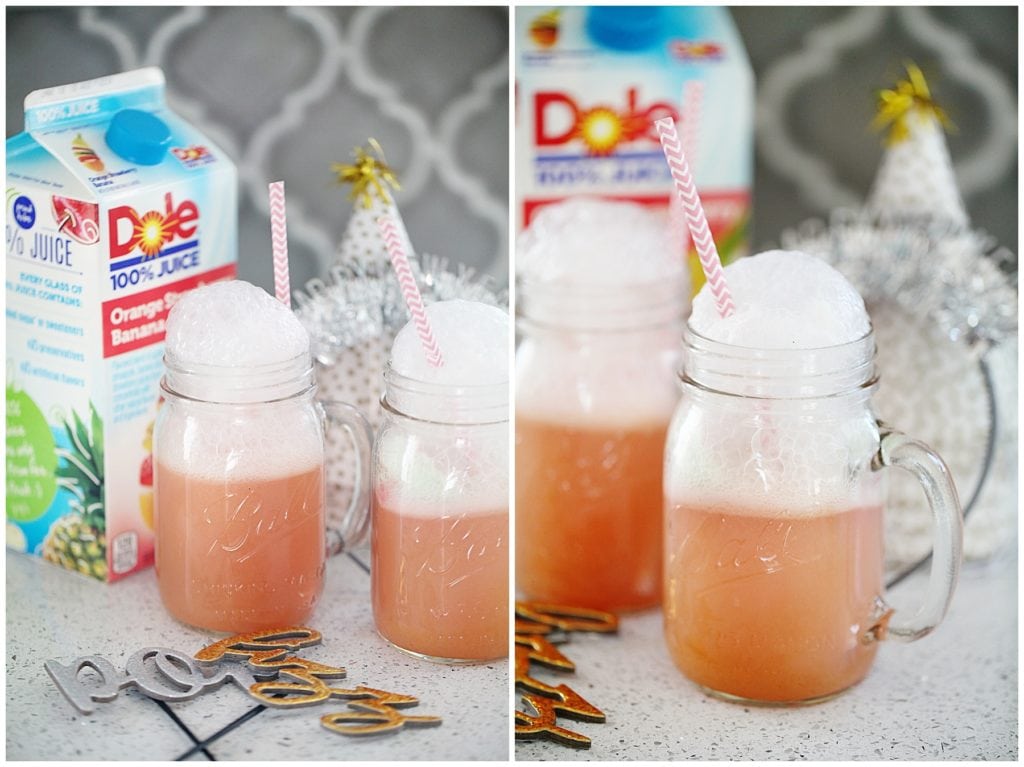 Ingredients:
Dole's Orange Strawberry Banana 100% Juice
Rainbow Sherbet
Lemon-Lime Soda
Steps:
Add the juice to your glass and fill about a quarter of the way.
Add half a scoop of sherbet to the glass.
Add your lemon-lime soda to fill up the rest of the glass. Be careful here thought because the bubbles will keep getting larger even after you stopped pouring.
Mango Mimosa Mocktail
The last combo I created included using the Dole juice with a sparkling mango juice. You can find this in superstores right now along with many other flavors. I picked the mango flavor because I thought it would complement Dole's Orange Peach Mango juice well that I used again here.
This one was my favorite for its sheer simplicity and taste. I also love that this is something you could have for a New Year's Day brunch too.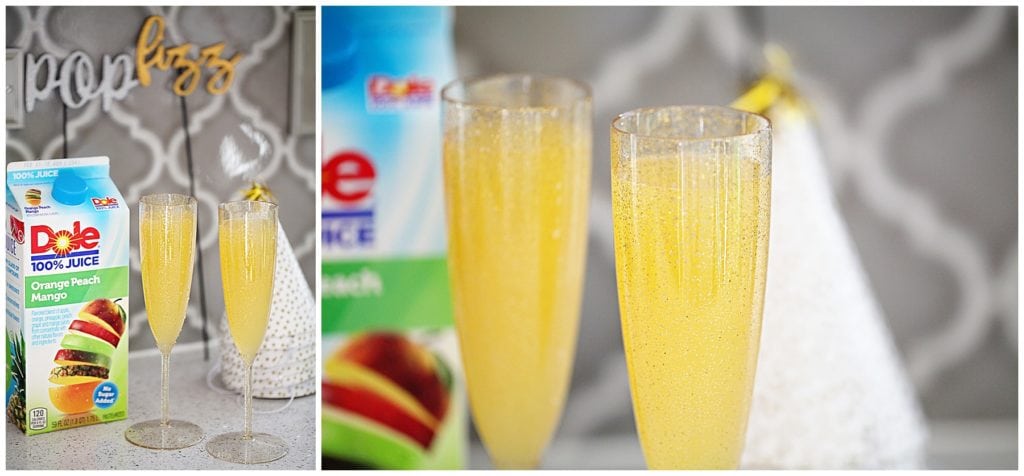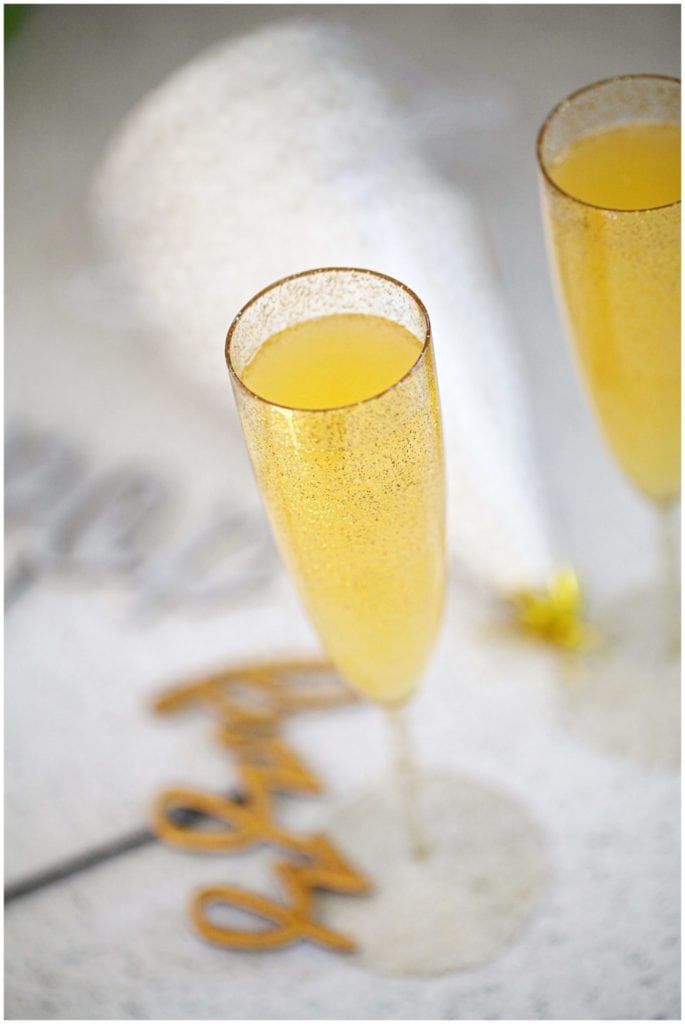 Ingredients:
Dole's Orange Peach Mango 100% Juice
Sparkling Mango Juice
Cube or two of ice
Steps:
Add just a bit of ice to the glass and then add Dole's Orange Peach Mango juice.
Top off with the sparkling mango juice and enjoy!
I appreciate all three of these recipes because they are very easy. I like a low-key New Year's Eve and these allow me to do something fun for the kids without a huge effort. Seeing the smiles on their faces is all I need to know that these drinks were a hit and will make our stay-at-home New Year's Eve a special celebration.
For more of our favorite mocktails, click here.