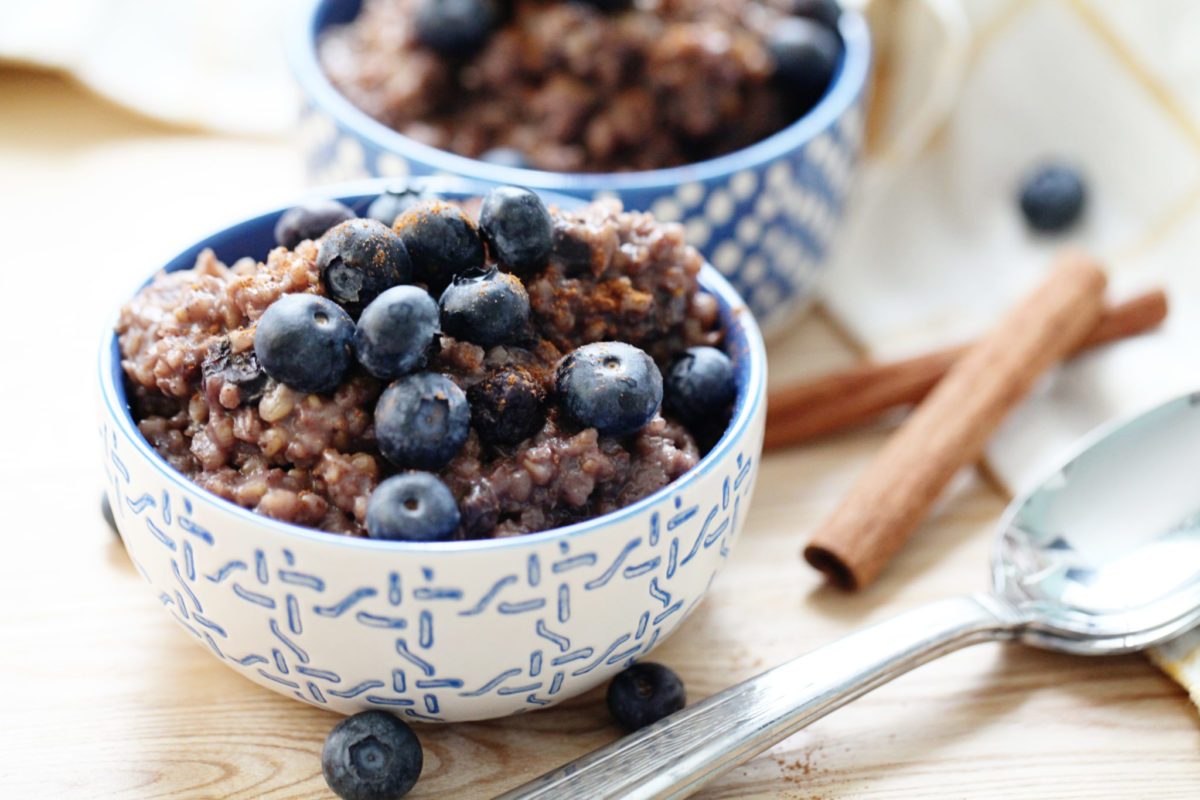 In the cooler months, I'm a sucker for a good, warm breakfast. On chilly mornings, almost nothing (sans coffee) helps me to feel better about the freezing temperatures and it's a bonus when I don't have to put much work into it. These Blueberry Overnight Oats are a great way to give everyone in the house a filling breakfast that warms their tummies, tastes great and keeps them going throughout the day.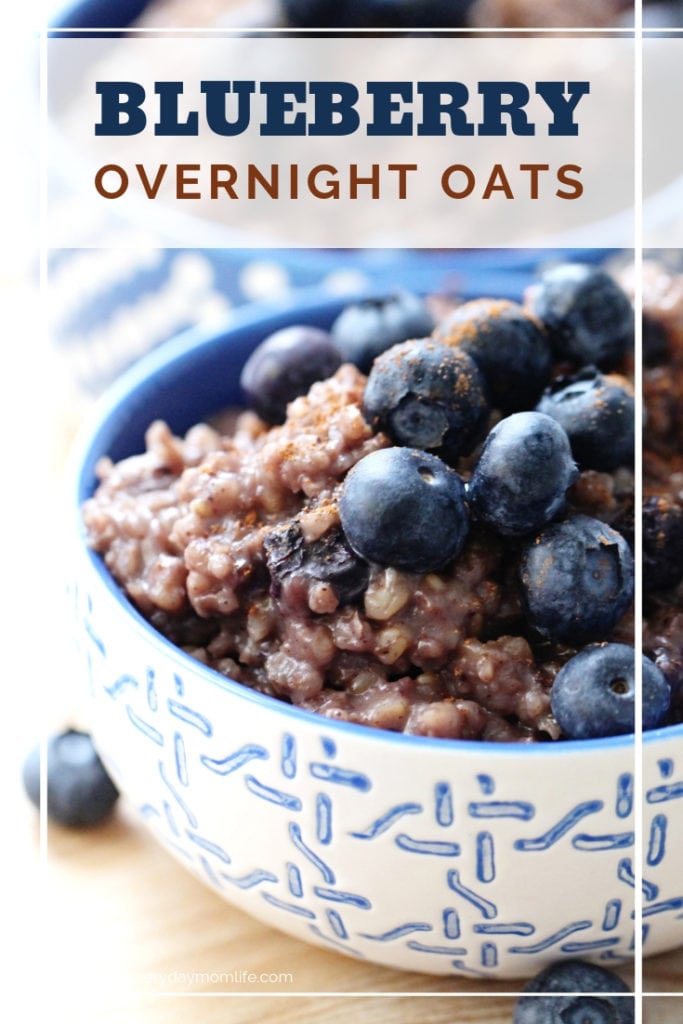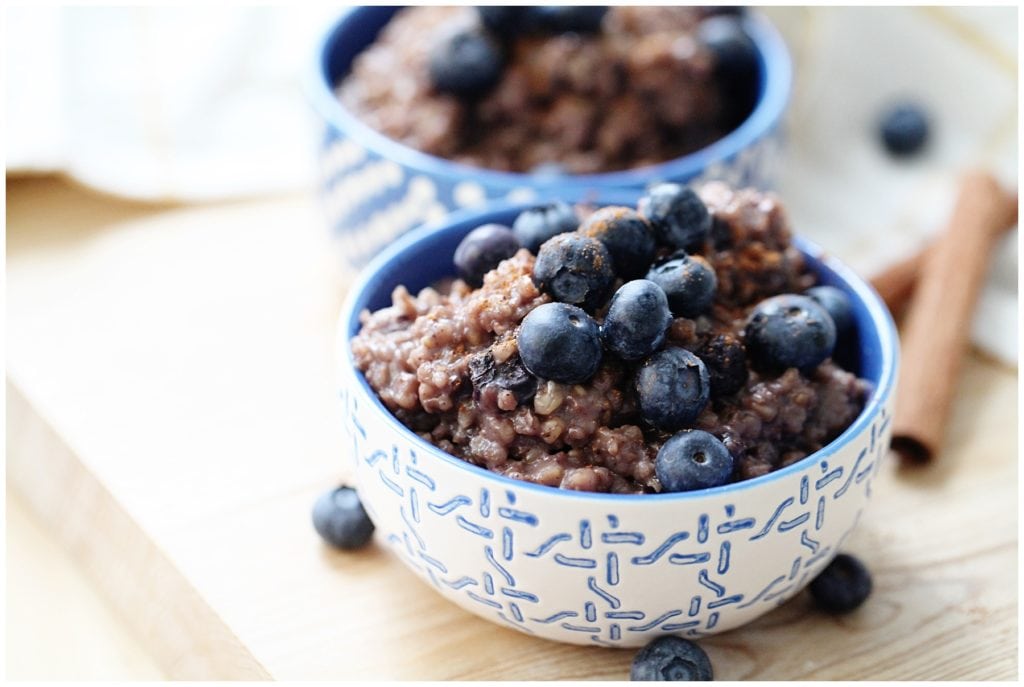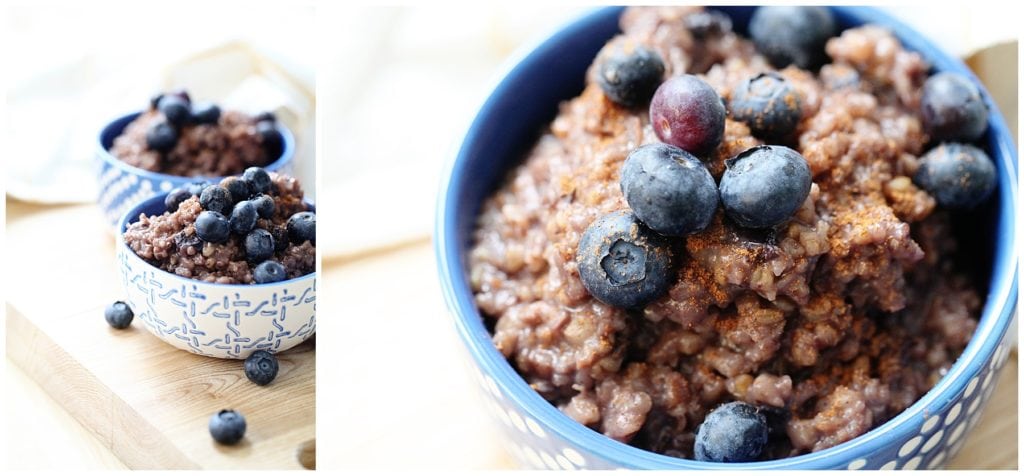 Mornings are fast, too fast. Between getting ready for your workday and preparing your kids for school, there isn't much time to create the flavorful, fulfilling breakfast your family deserves.
This recipe is a bit indulgent and perfect for morning in when you want to cozy up on the couch AND it's also great for mornings on the run since it's made overnight in the slow-cooker. On school and work mornings you can just scoop some out and be on your way. Check out the full recipe below.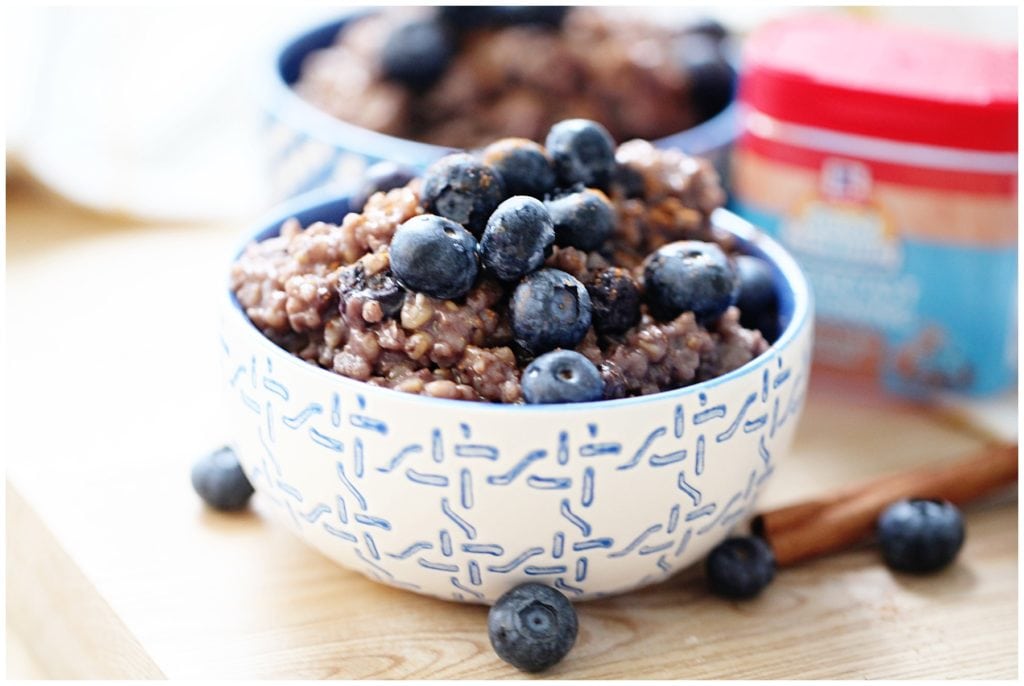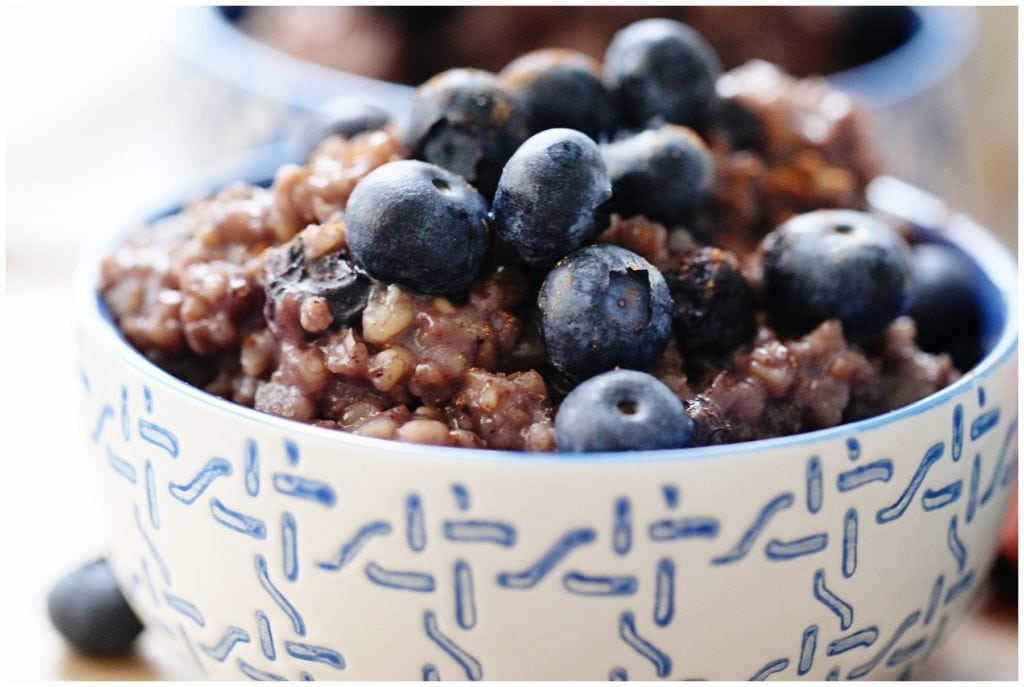 Maple Cinnamon Blueberry Overnight Oats
Maple Cinnamon Blueberry Overnight Oats
Prep time:
Cook time:
Total time:
Ingredients
2 cups of frozen blueberries
2 cups of milk (If you want to make this dairy free use unsweetened, vanilla almond milk as a substitute.)
2 cups of steel cut oats
¼ cup of sugar
¼ cup of brown sugar
3 Tbsp of cinnamon
3 Tbsp of maple syrup
1 tbsp of olive oil or cooking spray
Optional toppings: Fresh blueberries and more cinnamon
Instructions
Use the olive oil or cooking spray to spray the bottom and sides of the slow cooker. You can also use liners if you like.
Combine everything together in the slow cooker EXCEPT the maple syrup.
Give it all a bit off a stir.
Set the slow-cooker for 10 hours on low. I made this at night and literally let it cook while we all slept. I put it in around 9 p.m.
When you wake up the next morning, mix in the maple syrup and mix everything together well. The oats will be darker in color due to the brown sugar.
Serve warm and top with some fresh blueberries and an additional sprinkle of cinnamon.

I hope you guys try this this fall and winter and love it. It is seriously a recipe that we will make again and again. I love the idea of doing this for brunch and for holidays like Thanksgiving, Christmas, Easter and Mother's Day. A breakfast that makes itself is so much easier and better than a breakfast I have to slave away over and the combination of flavors in this recipe will taste like all the comforts of home.
Happy eating, friends!