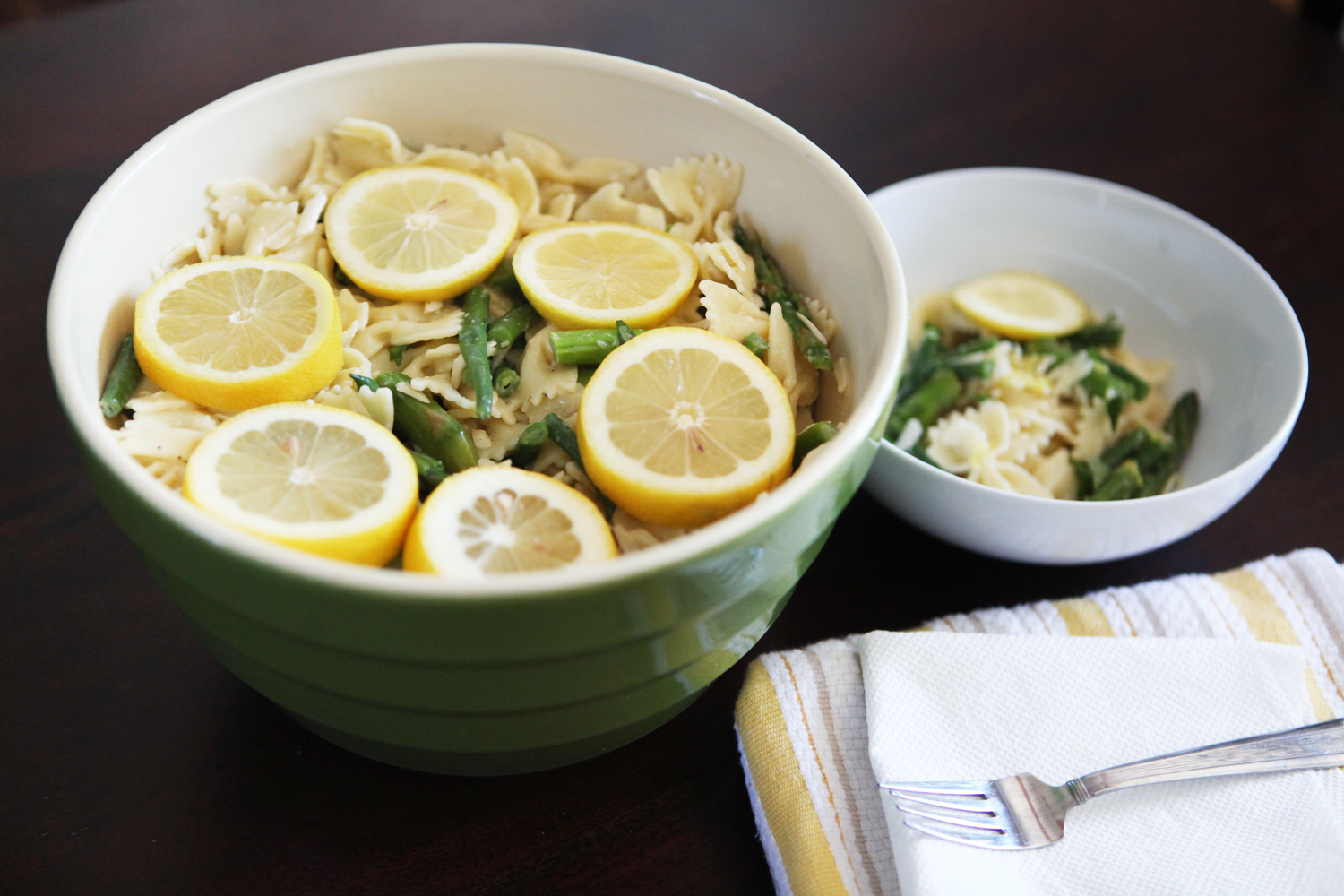 We had a family party this past weekend and I volunteered to bring a pasta salad. We're Italian so pasta salad or some pasta dish usually comes with the territory. Normally, in my family a pasta salad consists of tortellini, pepperoni, olives, a variety of veggies, chunks of cheese and a olive oil vinaigrette.  Generally, I don't mess with a good recipe, but I decided I wanted to try something a little different, something a little fresher.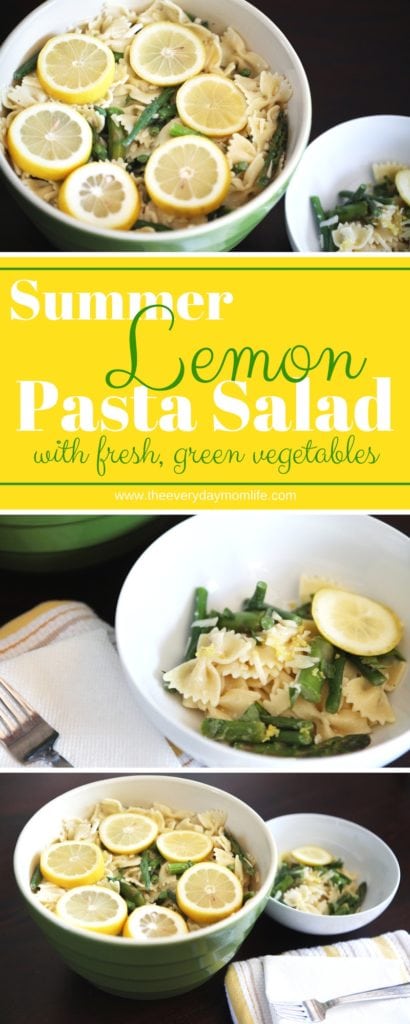 I love lemons and lemon-flavored dishes, and they have health benefits too – containing flavonoid antioxidants and citric acid, a natural preservative that aids in digestion.  Plus, they just seem like a happy fruit to me. Armed with my love of lemons and a box of pasta, I set out to make a fairly easy dish that would mix it up for the family party.
Check out the full recipe below.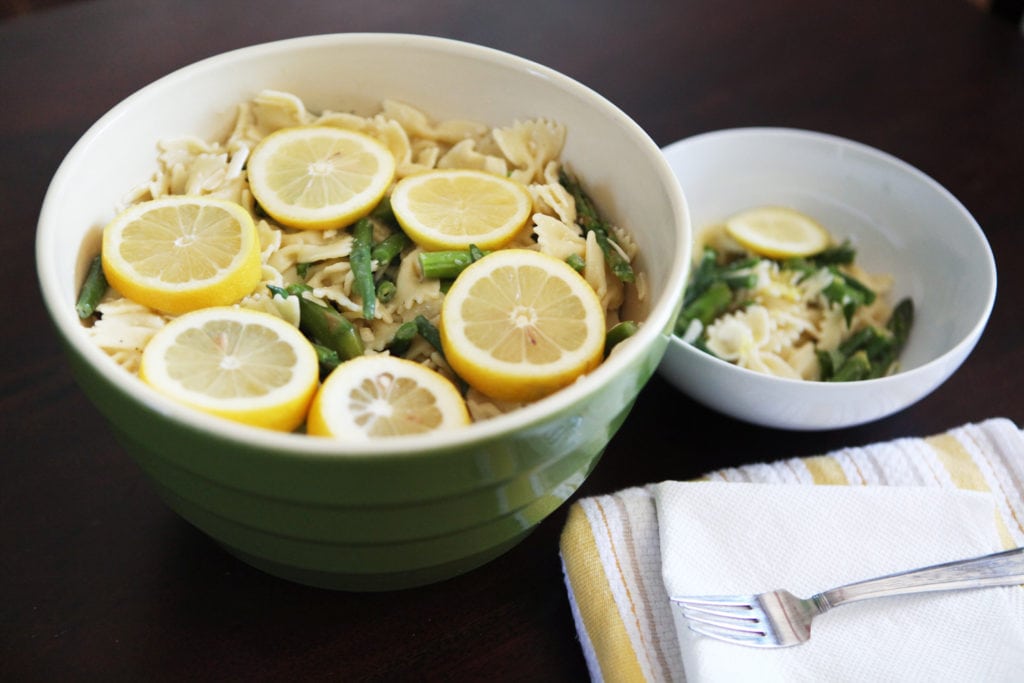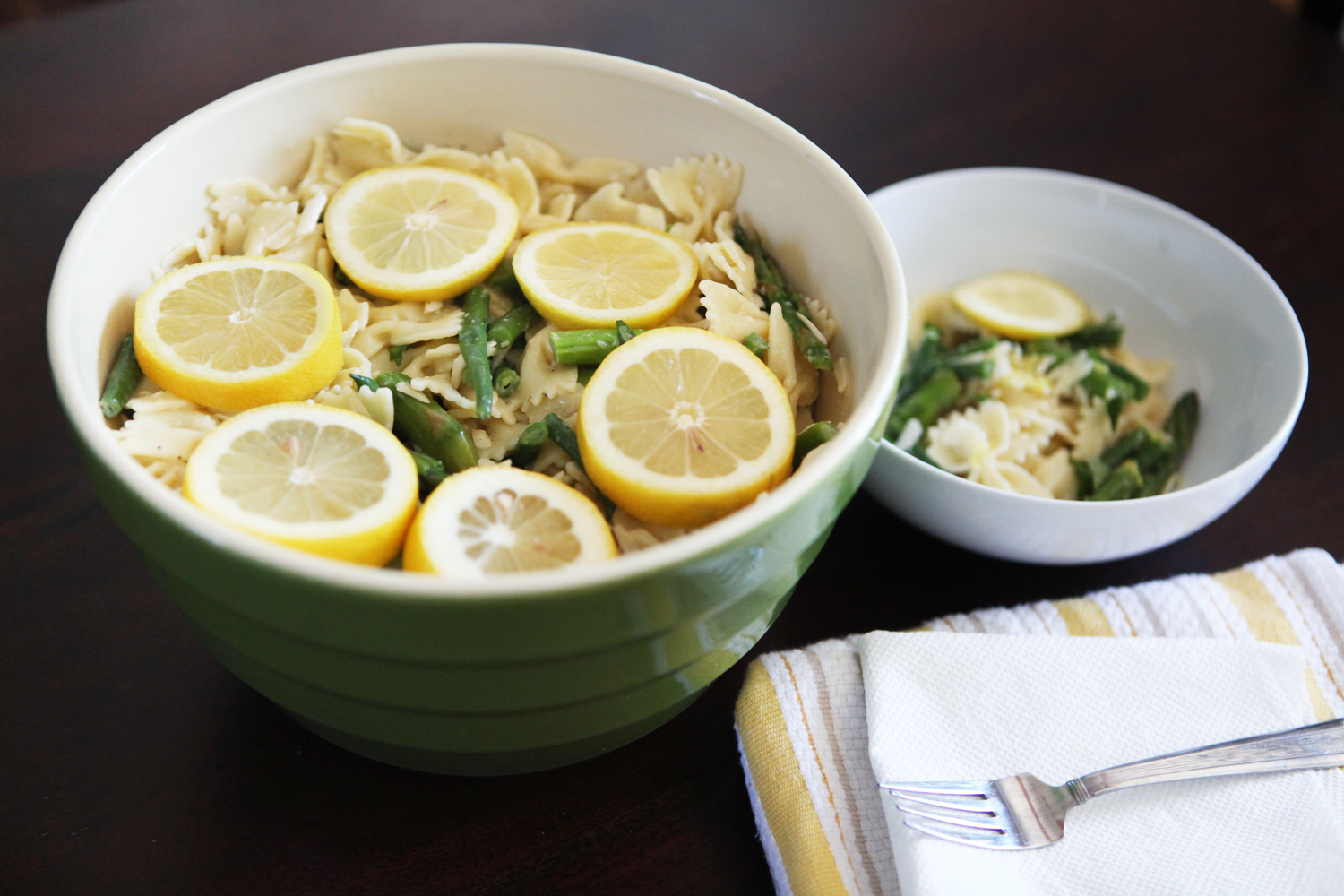 Servings: 10
Ingredients:
One box of bow tie pasta
1 lb of asparagus
1 lbs of green beans
3/4 cup of water
1/2 cup of Parmesan cheese
1/3 cup of olive oil
1/4 cup chopped basil
1 egg yolk
4 tbsp of fresh lemon juice
2 tbsp of lemon zest
1 tbsp of butter
3 cloves of garlic, chopped
salt and pepper to taste

Steps:
1. Chop and clean asparagus and green bean then steam for 20 minutes.
2. Add pasta to boiling water and cook per instruction on the packaging. Usually about 9-11 minutes.
3. Shred the cheese and cut the basil while veggies and pasta cook.
4. Once the pasta is done, drain and run it under cold water. Then refrigerate in the large bowl.
5. Once the veggies are done, rise under cold water and mix with the pasta.
6. Let this chill for about 30 minutes.
7. While the pasta is chilling, boil your 3/4 cup of water in a separate, small pot.
8. As this boils, mix 2 tbsp of lemon juice, olive oil, egg yolk and garlic.
9. Once mixed, slowly pour the boiling water into the bowl and continue whisking vigorously so the egg doesn't "cook" and separate.
10. Add the mixture back into the pot, add the butter and the rest of your lemon juice. Heat through.
11. Pour the mixture over the pasta and veggie and mix thoroughly. Add your basil, cheese and lemon zest. Toss thoroughly. Add salt and pepper to taste.
12. When serving, top with an additional sprinkle of cheese, lemon zest and basil.
Happy eating, friends!