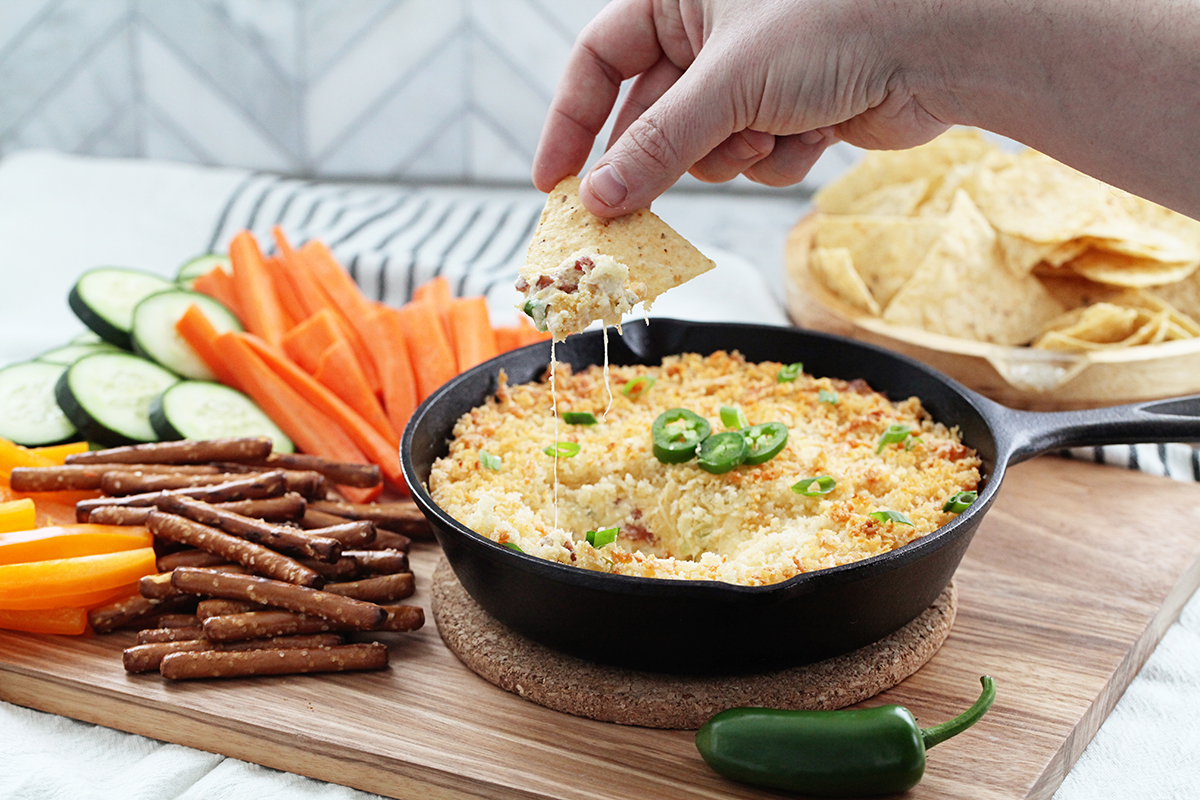 If you love Jalapeño Poppers, then this Jalapeño Popper Dip will be your appetizer soul mate. I mean when you combine a bunch of cheese, fresh jalapeño and crunchy bread crumbs, what's not to love?
I haven't always loved jalapeños but a few years ago I became obsessed with jalapeño poppers. Every time I see them on a menu somewhere, I order them. There's really no beating the spice of the peppers with the creaminess of the cheese. It's a flavor profile dream come true and one that many people love – even if they don't specifically love jalapeños.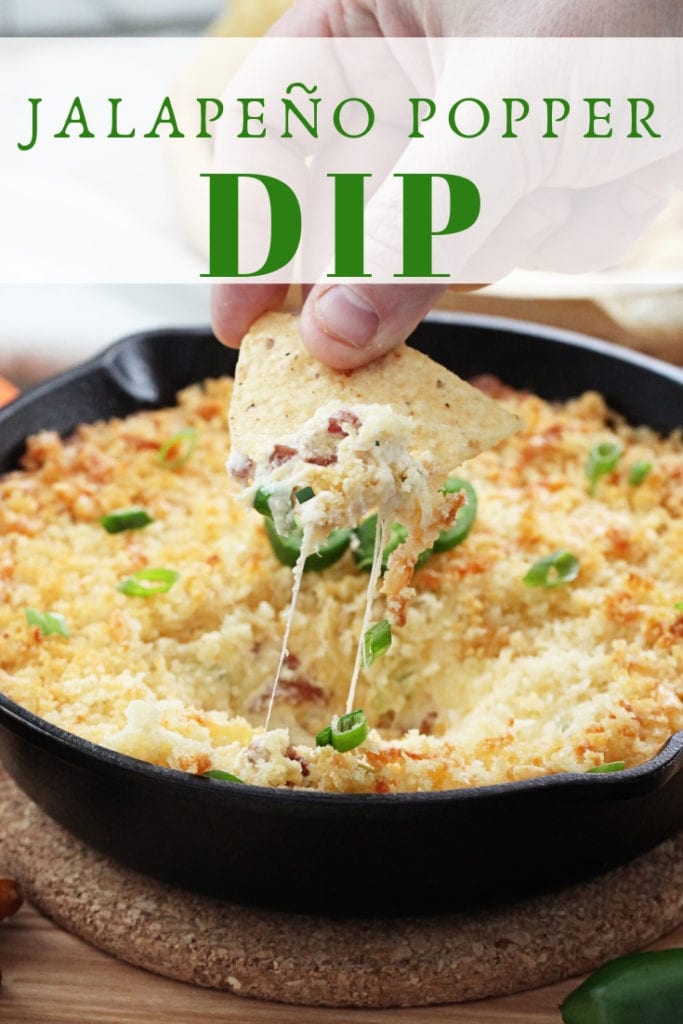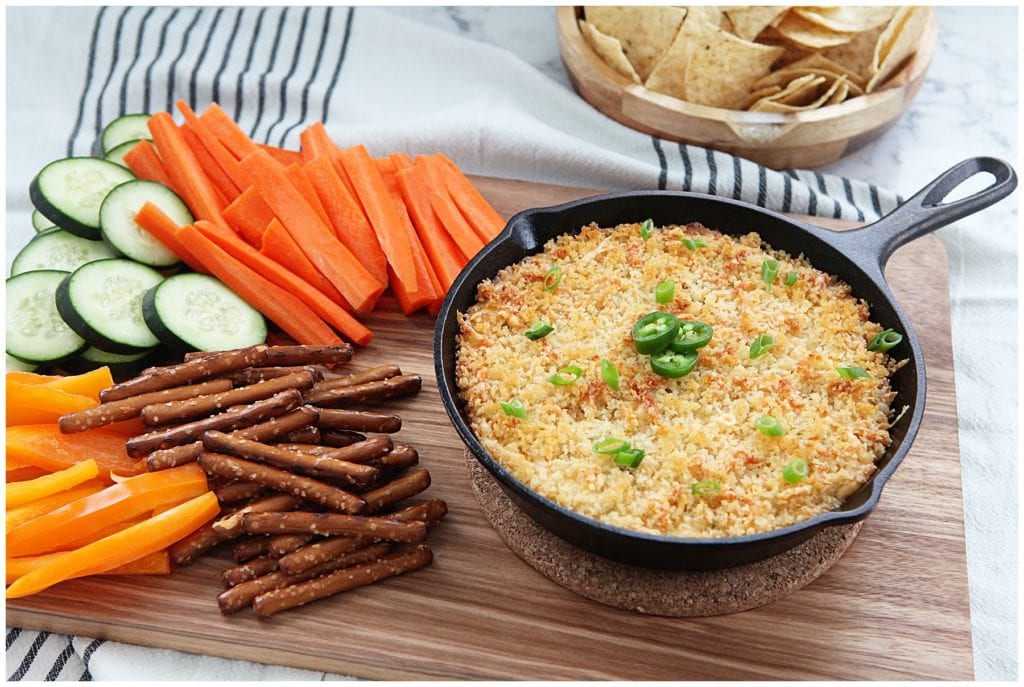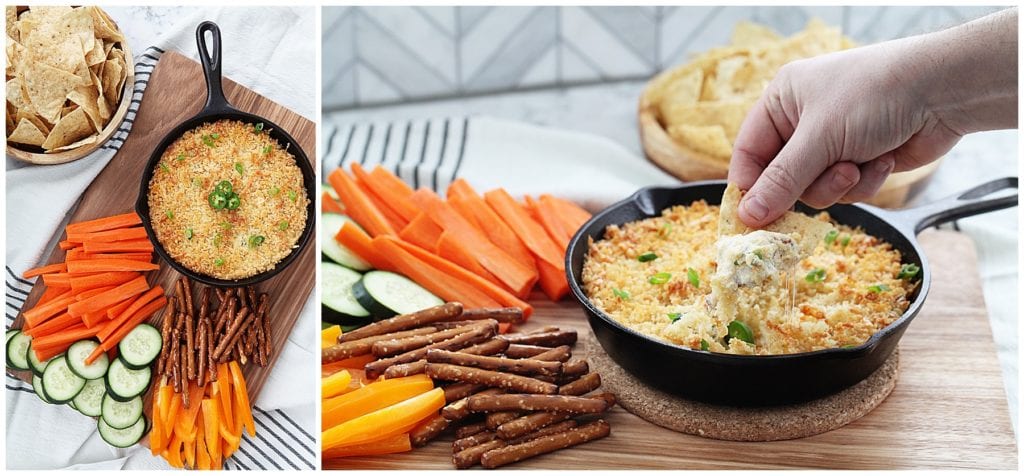 I also have this thing with cheese. I love all kinds of cheese and this recipe is an opportunity to mix a bunch of beautiful cheese flavors to make something utterly delicious that is a crowd pleaser.
Dipping options are endless with this too. I've found that I like to serve this with a variety of things from veggies to carbs. Most people love regular tortilla chips, but I like serving raw veggies with this is a great opportunity to add some crunch and fresh flavors. I specifically love eating this with freshly cut carrots from the garden or some fresh, orange peppers.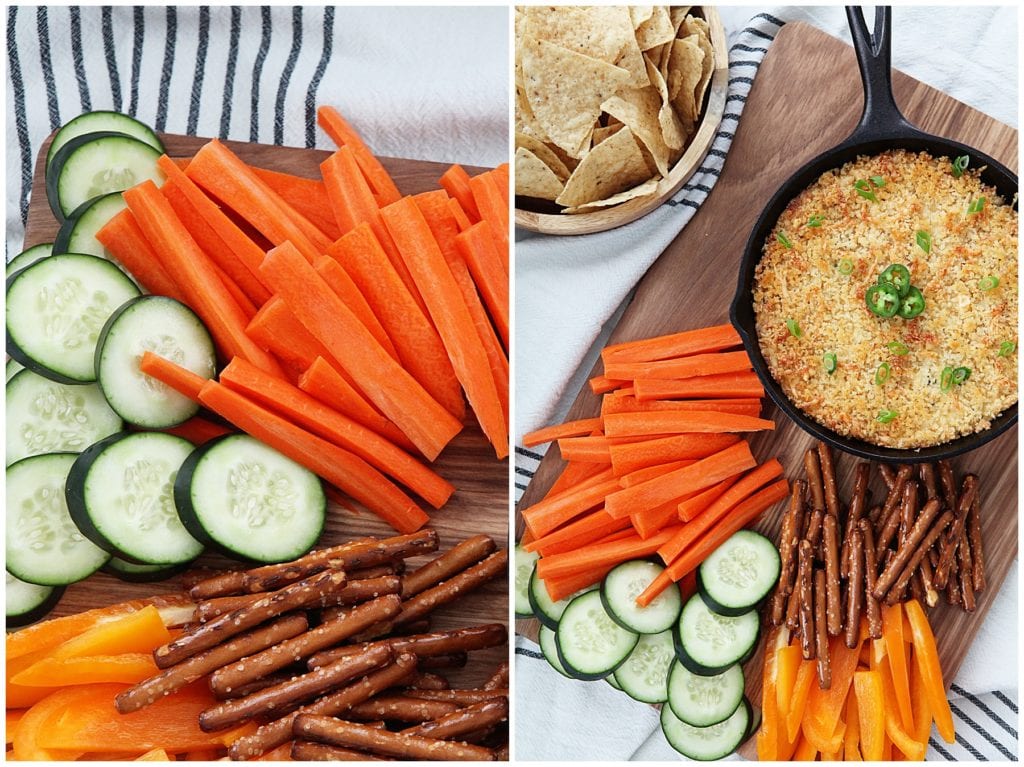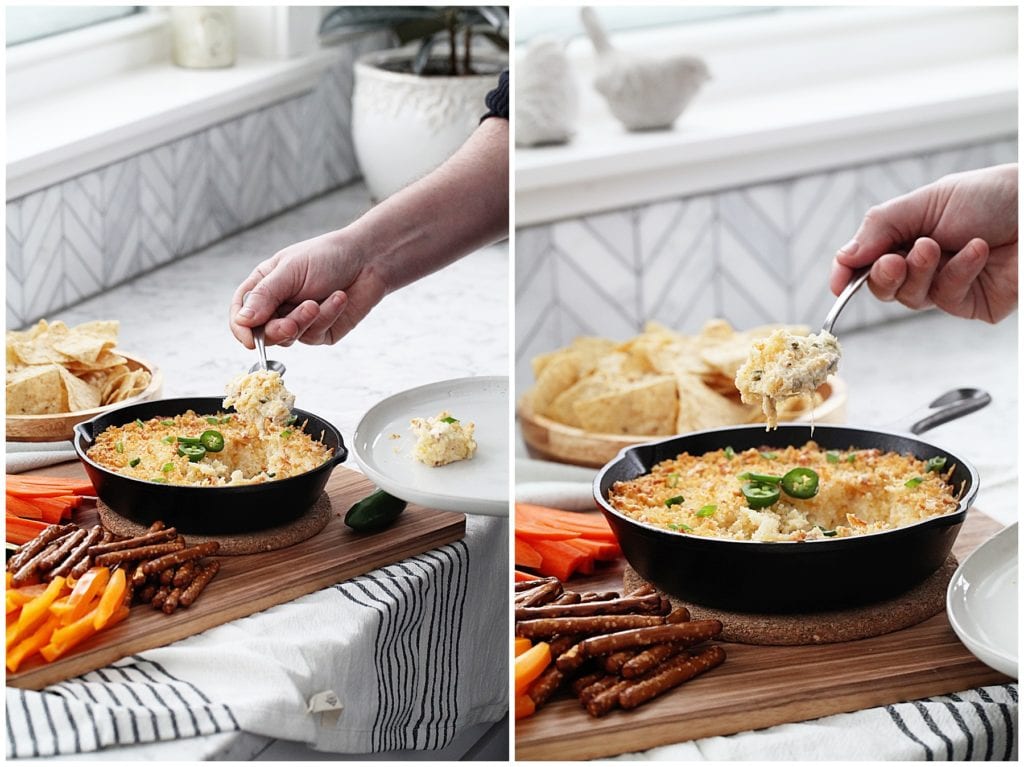 One of the things I love most about this recipe is that you can take it with you. If you're going to a party and need to bring an appetizer, then you can make the mixture ahead of time and place it in a portable baking dish to bake on site. Just keep the topping separate from the cheese mixture until you're ready to bake.
This also works well if you're hosting at home too. When you're the host it can often be really stressful to make everything at the same time and make sure it all comes out right. With the Jalapeño Popper Dip, you can make it ahead of time and then just pop it all in the over when you're ready.
Grab the whole recipe below and make it for a party, big game or any gathering where you're serving a crowd.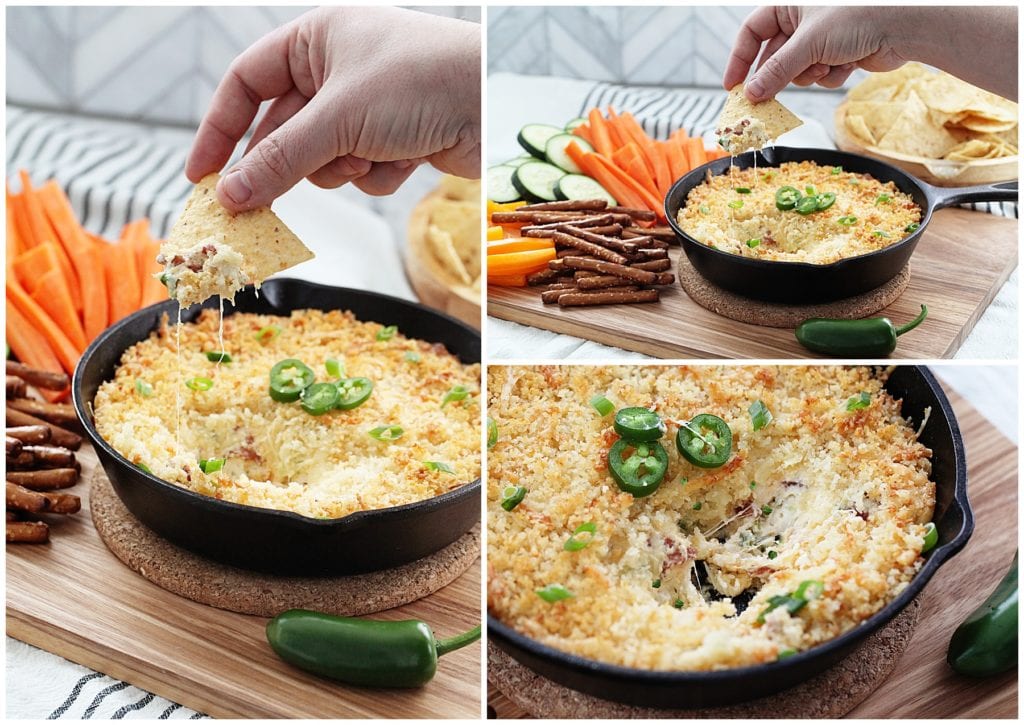 Note: You want to make sure your cream cheese is really soft before mixing your ingredients together. I recommend letting it sit out for at least two hours before you begin the recipe prep.
Happy Eating, friends!
For more appetizers, click here. For more recipes, click here.
Jalapeño Popper Dip
Jalapeño Popper Dip
Prep time:
Cook time:
Total time:
Ingredients
Dip Mixture
4 jalapenos, diced
2 8 oz. packages of cream cheese
2 cups of mozzarella cheese
1 cup of gouda
⅔ cups of mayonnaise
¾ cups mild cedar cheese
½ cup of sour cream
1 ½ tsp. of garlic powder
½ tsp. of smoke paprika
½ cup of bacon, cooked and crumbled
3 green onions, chopped with the white bottoms separated from the green tops
Salt and pepper to taste

Panko Bread Crumb Topping
1 cup of plain Panko bread crumbs
¾ cup parmesan cheese
4 Tbsp. of butter
Instructions
Preheat oven to 350 degrees.
In a large bowl, mix together your softened cream cheese, mayo and sour cream. Combine well. You can use a mixer if you want but I just usually use a spoon. You just have to make sure the cream cheese is soft enough.
Add in jalapenos, bacon, white bottoms of the green onions and the mozzarella, smoked paprika, garlic powder, gouda and cheddar.
In a separate bowl, mix together your Panko bread crumbs, butter and parmesan cheese.
Add your cream cheese mixture to a baking dish or a cast iron skillet. If using a cast iron skillet, heat it up in the oven for about 10 minutes before adding the cheese mixture. Just remember to use an oven mitt when handling the cast iron skillet.
Level the mixture out with a spoon and then top generously with the Panko mixture.
Bake for 25-30 minutes or until the Panko topping is golden brown.
When it's done, add a few jalapenos to the top and then sprinkle on the tops of the green onions.
Serve immediately with chips, crackers, bread or vegetables.