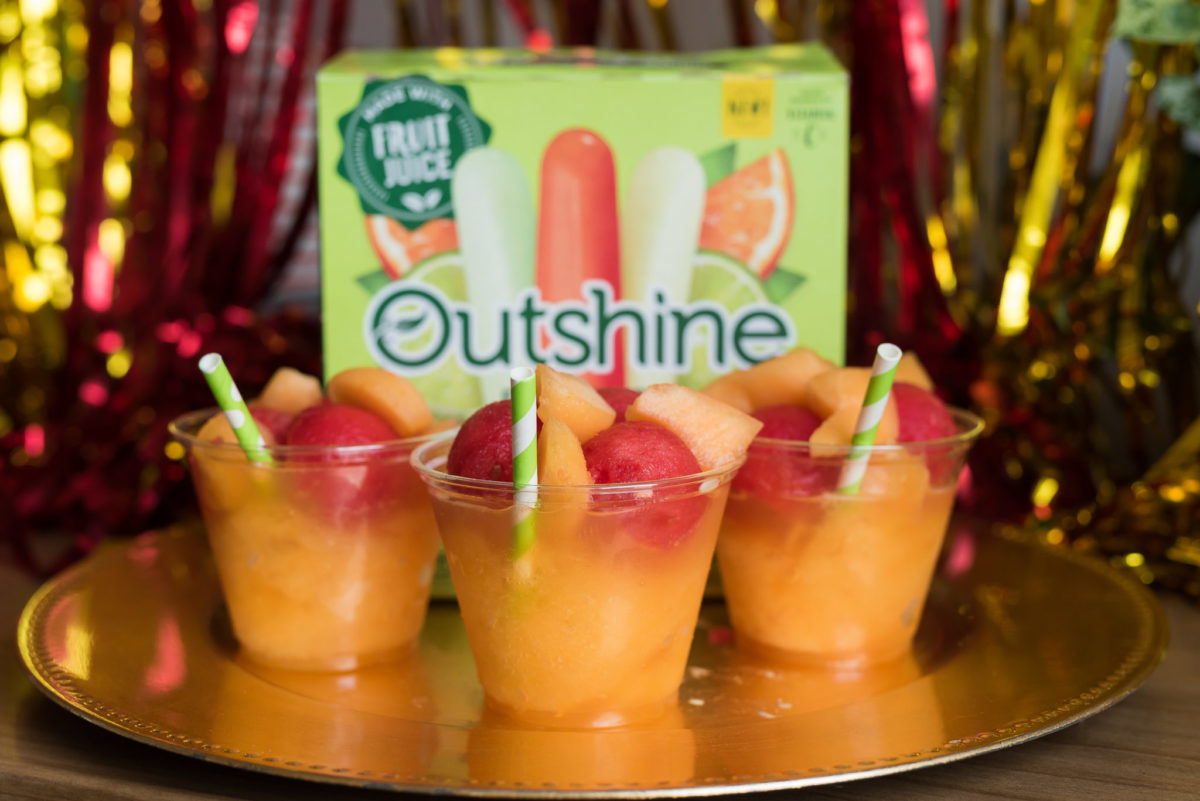 There's something sort of magical about slushies. They can make you smile no matter what. Maybe it's the bright, happy colors; the endless flavor options or the refreshing cold on a hot summer day. Whatever the reason may be, slushies seem to make everything better and everyone happy.
When I was a kid we would walk across the busiest street in the world (cause that's what you did in the olden days) buy penny candy (for actual pennies) and grab our favorite flavor of slushies – cherry or whatever the blue one was supposed to be. Every now and then you would find a place that had a soda-flavored one and you could combine it with cherry if you were being creative.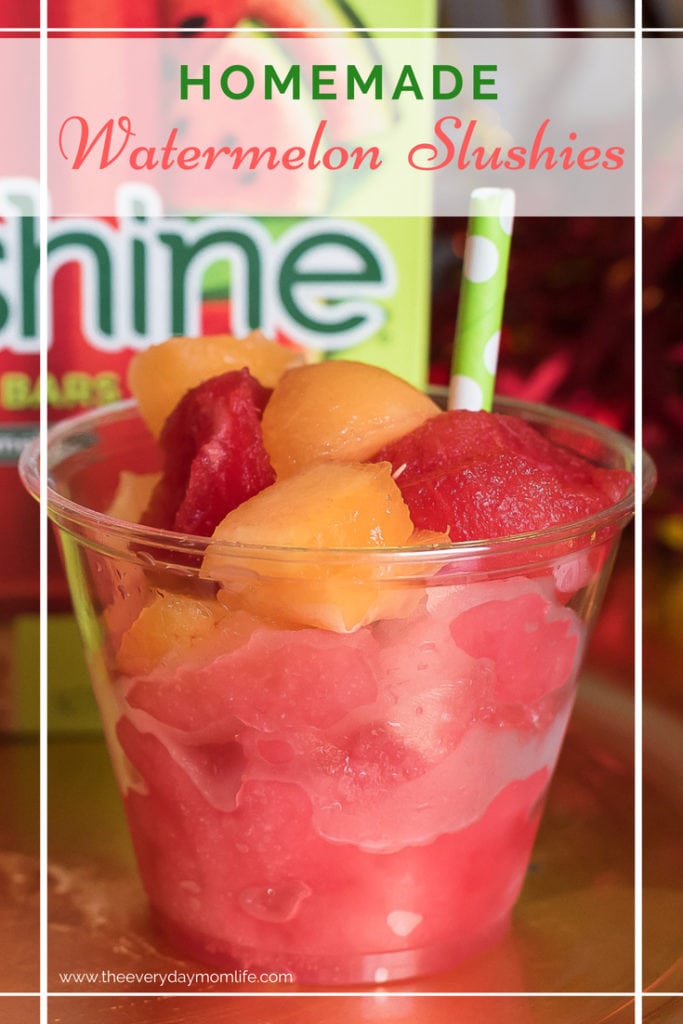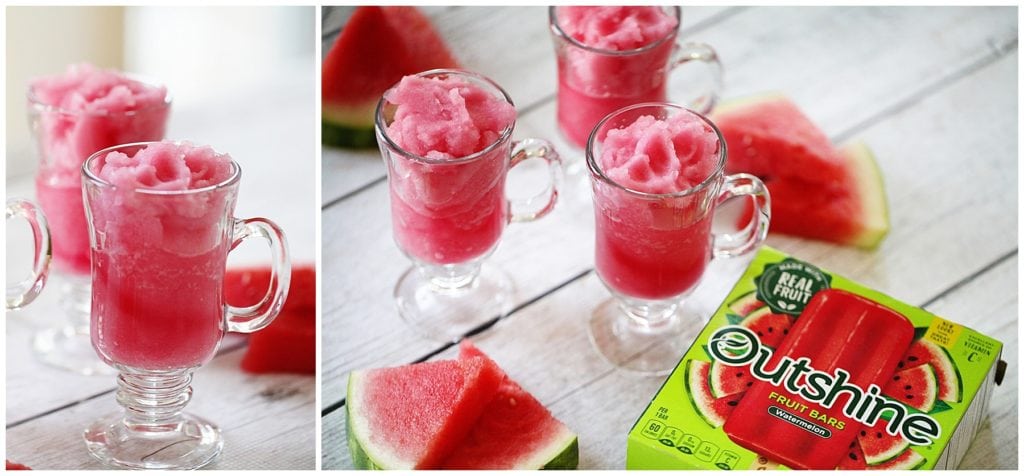 Nowadays, there's no way I'd let my kids cross a street that was like that one, and, we actually don't live close enough to a slushie supplier to make that happen. The only thing across the street from us is a cornfield and Christmas tree farm.
Sure, we could get in the car and drive somewhere, but why do that when making slushies at home is so easy? Additionally, you can make so many more flavors at home and know exactly what ingredients you're feeding to your children. The only question you might have is what flavor you should make, and luckily there's an ice cream for that!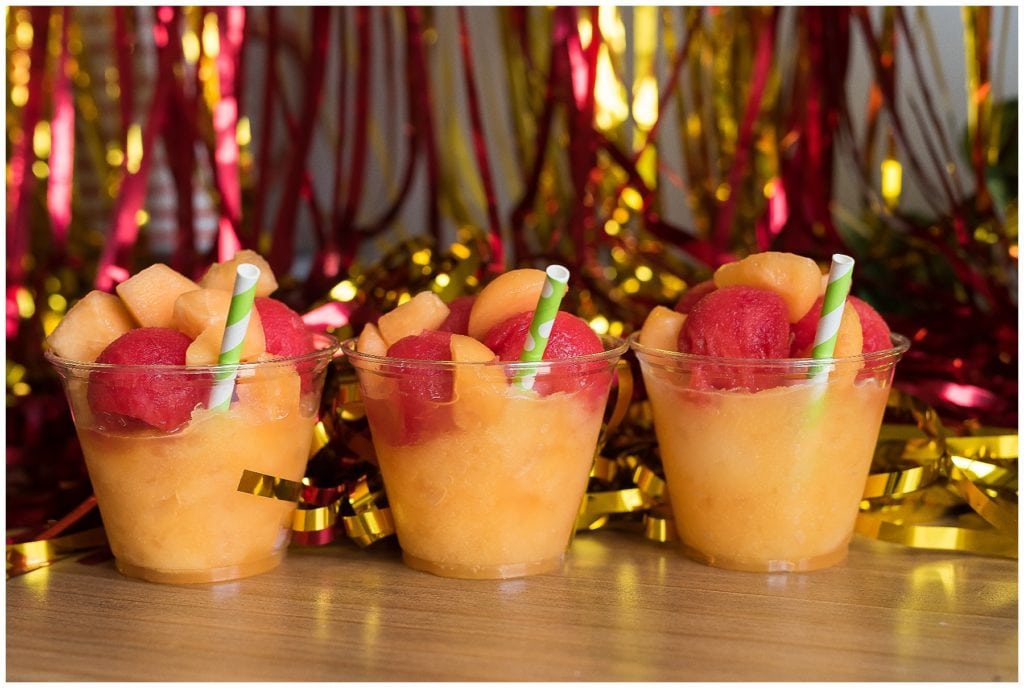 We love to make our slushies with Outshine Frozen Fruit Bars. Made with real fruit and fruit juice, these bars come in so many different flavors and will be better than any slushie you could buy. The Outshine bars are also a good source of Vitamin C, fat free and gluten free. They also contain no high fructose corn syrup and are non-GMO.
During the summer months (and really throughout the year) we always keep our refrigerator stocked with Outshine Frozen Fruit Bars. The kids often eat them as a bedtime snack and so do I – after they go to bed so they don't ask for any licks. I'm a bad food sharer.
Our favorites are the Strawberry, Watermelon, Lime, Lemon, and the Citrus variety pack. I often give the kids the smaller bars from the different variety packs and save the larger bars for myself. Sometimes the kids run out and dig into my stash though and I don't feel bad because even the larger bars are just about 60 calories.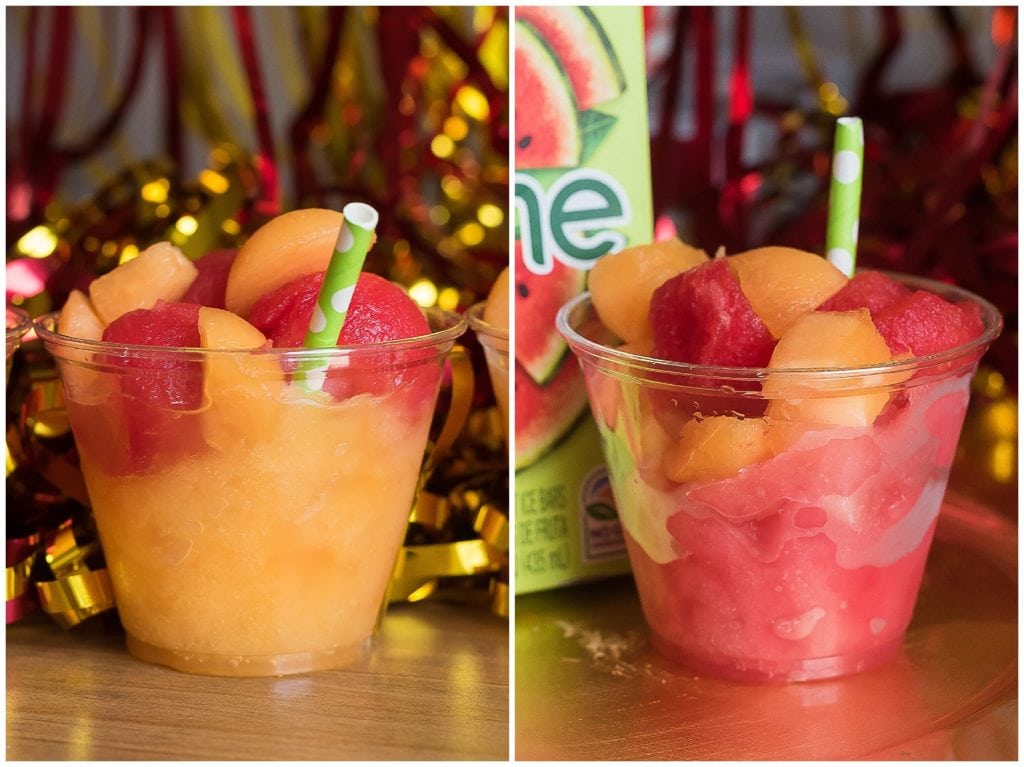 We made these gorgeous slushies this past weekend with the Watermelon Outshine Frozen Fruit Bars and the Citrus variety pack, which includes Tangerine, Lime and Lemon. Stock up on Outshine and other participating Nestlé ice cream products and save $2 when you buy 3! Click here for the coupon.

The watermelon one was my daughter's favorite, partly because the color but also because it tasted like a perfectly ripe, sweet watermelon. So, refreshing in the summer!
The Citrus Slushie was my favorite and I love that it looked like sunshine.
We recently made these for my daughter's 6th birthday party and they were a hit with the kids! See all the details for that here along with a recipe for a decadent Chocolate Caramel Ice Cream Cake.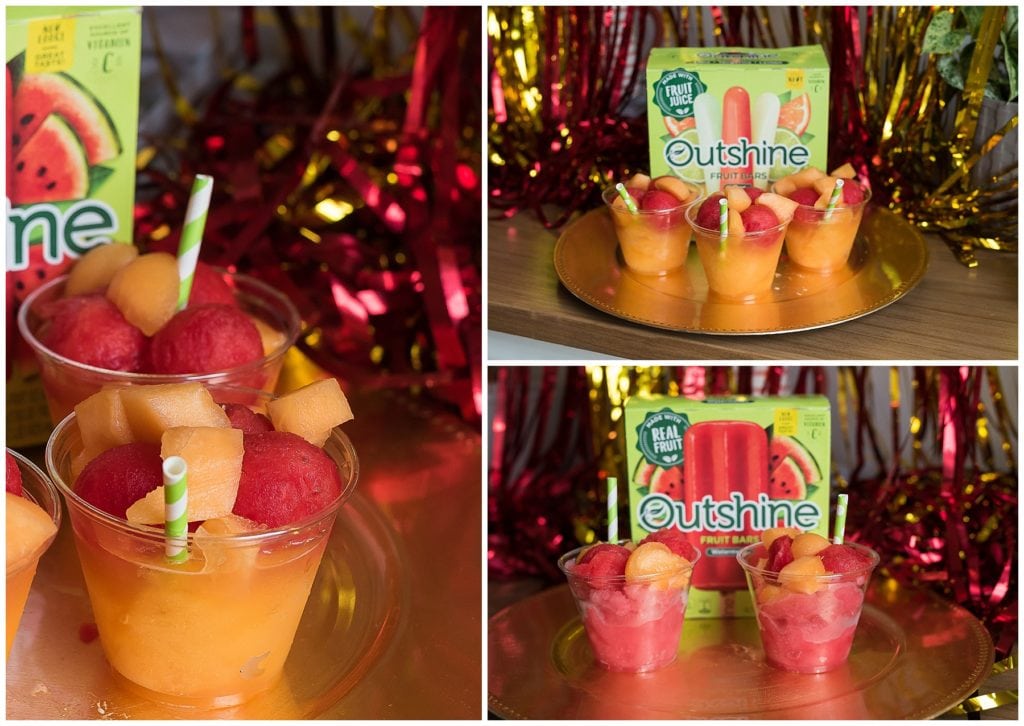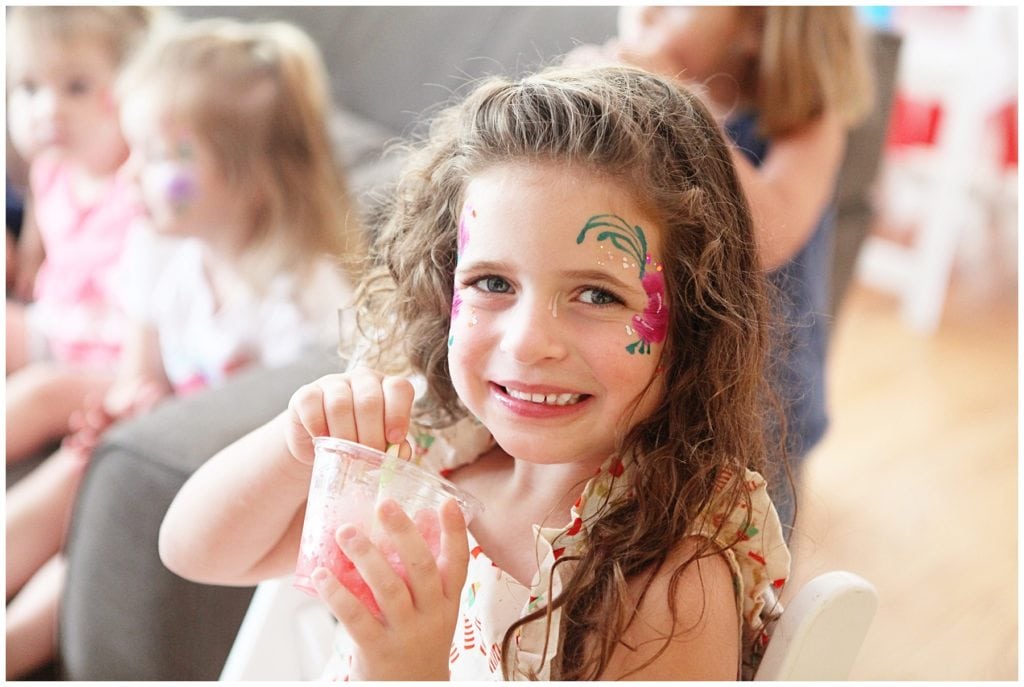 Try making both of these with the recipe below!
For more recipes, click here. For more dessert recipes, click here.
Outshine Homemade Slushies Recipe
Outshine Slushie
Ingredients
1 box of Outshine bars – either Watermelon flavor or the Citrus Variety pack.
2 cups of ice
¾ cup of all-natural juice – either watermelon juice or limeade
Optional toppings: fresh whipped cream, fresh fruit, lemon-lime zest.
Instructions
Add your ½ cup of juice and ice to the blender.
Remove your Outshine bars from their sticks by simply pulling them straight off. My cousin was able to do this in one step. I had to break them off in pieces. If you pull straight out and put some muscle into it, you should be able to just pull them off.
Add your Outshine bars to the blender.
Add ¼ cup of juice
•Blend till everything is proper slushie consistency. Depending on your blender, you may have to use a spoon while the blender is off to move things around to get everything blended properly. Or add a bit more juice.
Add your favorite toppings and serve.