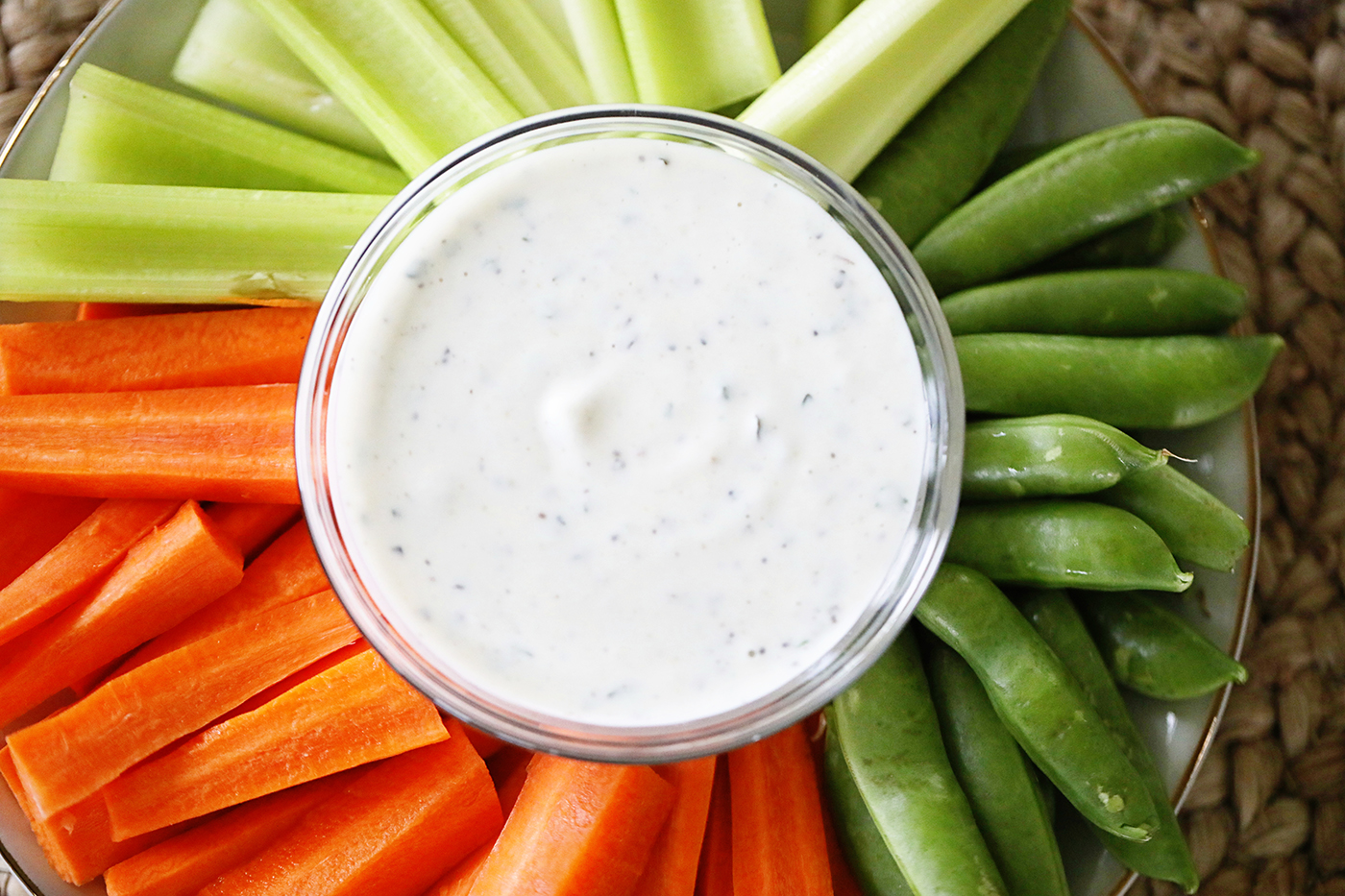 Ranch dressing is a favorite for, well, almost everyone. You can put it on salad, use it as dip and even slather it on your pizza or just use it to dip the crust like my husband does. In fact, ranch dressing and ranch dip has even convinced my children to try some vegetables for the first time.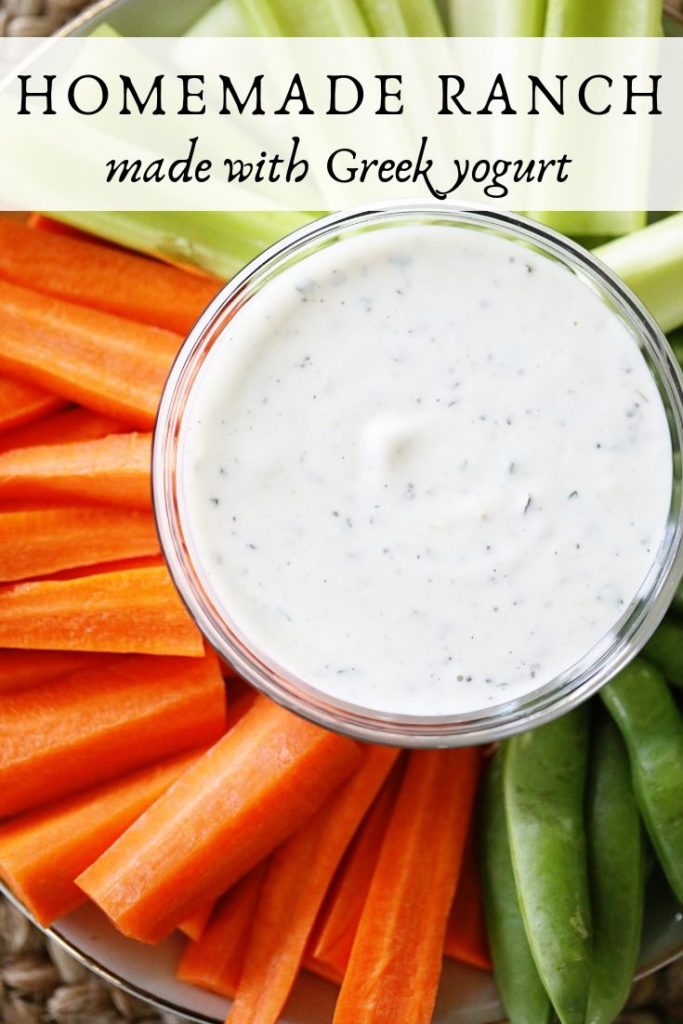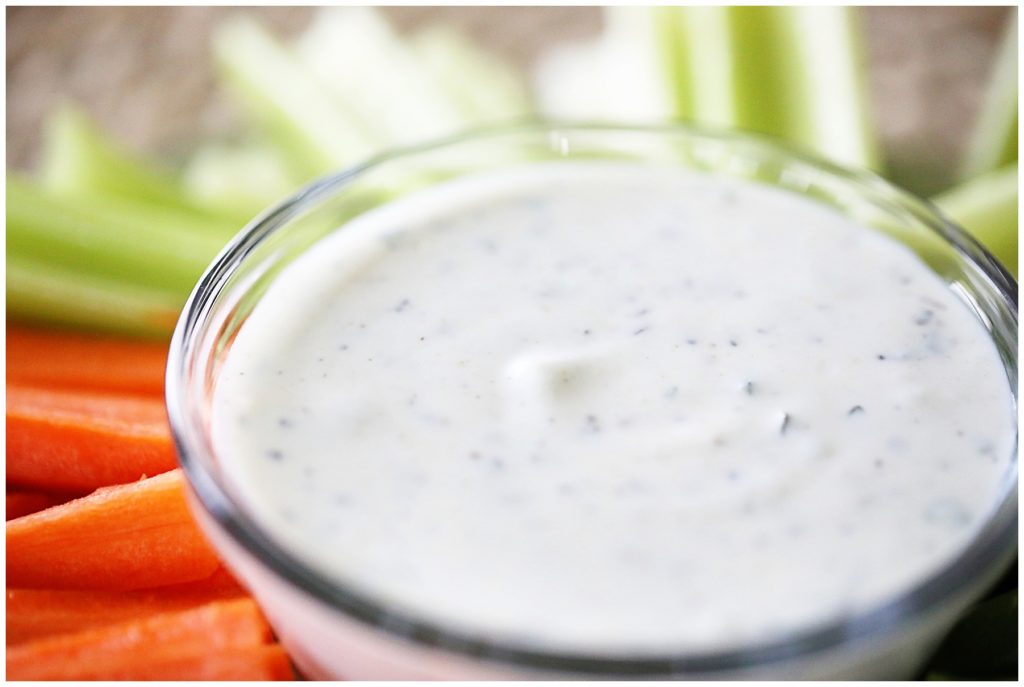 Cookies or ranch? 
However, one tablespoon of ranch dressing has more fat and calories than a chocolate chip cookie. While I am never overly concerned about that because I like to eat what I love and believe in balance, I do like to look for places I can cut some calories and fat from my diet every now and then and my kids' diets.
That said, I generally hate low fat and diet foods. If something says, "Diet", "Light", "Low calorie", etc. I'm probably not going to eat it. I believe in fueling my body with positive foods and ingredients instead of giving it manufactured ones, which are often found in diet foods.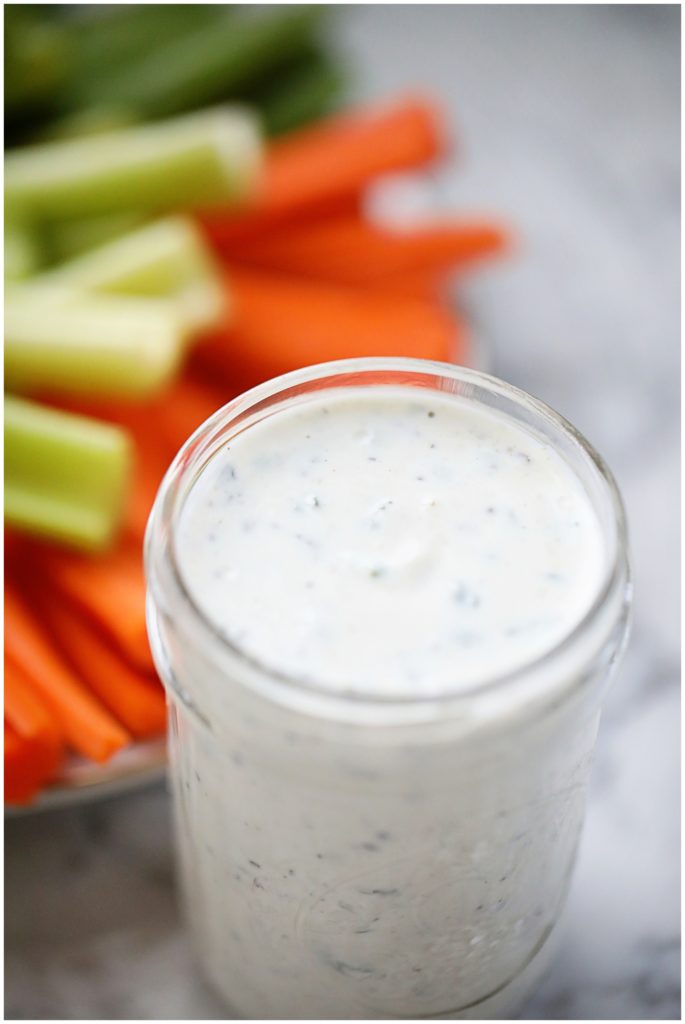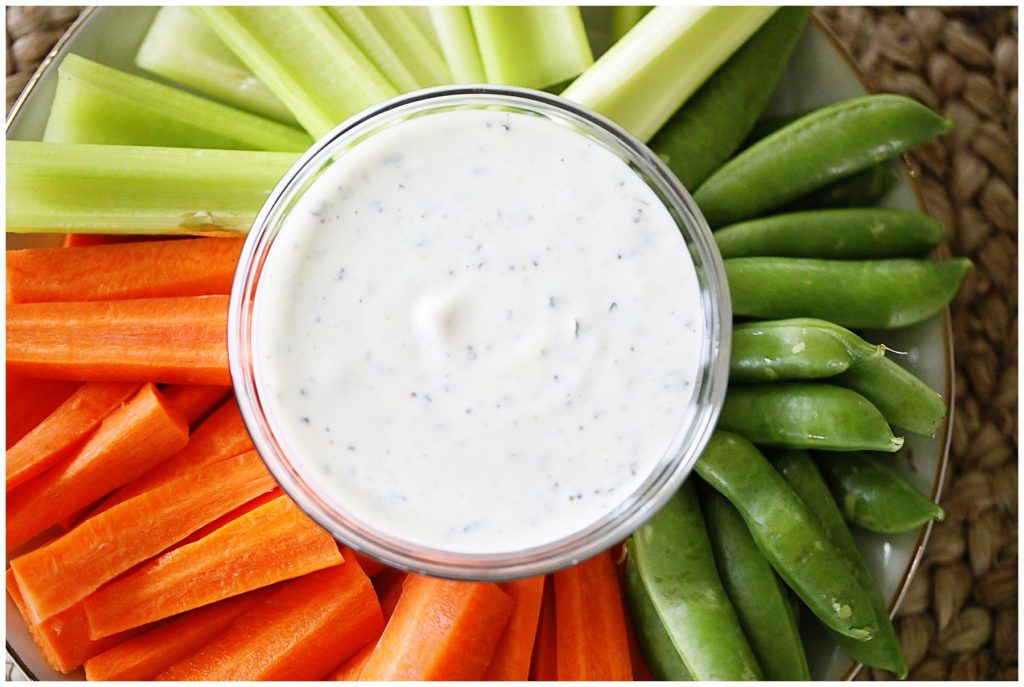 I've actually held this belief since I was a teenager. To be honest though, then it was more about taste. Now – in my upper 30's and with an ever-slowing metabolism – I like to look for ways I can get full flavors and foods full of nutrients.
No diet foods, thank you. 
Enter this healthy ranch dressing recipe that doesn't taste like it's any sort of diet version. It's made with creamy Greek yogurt, some dried herbs and some fresh herbs. It tastes amazing. My husband had no idea that it was "fake" ranch or ranch dressing made with yogurt.
This ranch dressing recipe is easy to make and will take you less than five minutes. That makes it perfect for after school snacking, hungry husbands and parties and holidays too. Grab the recipe below!
Oh, and you can store this in the refrigerator for a few days after you make it.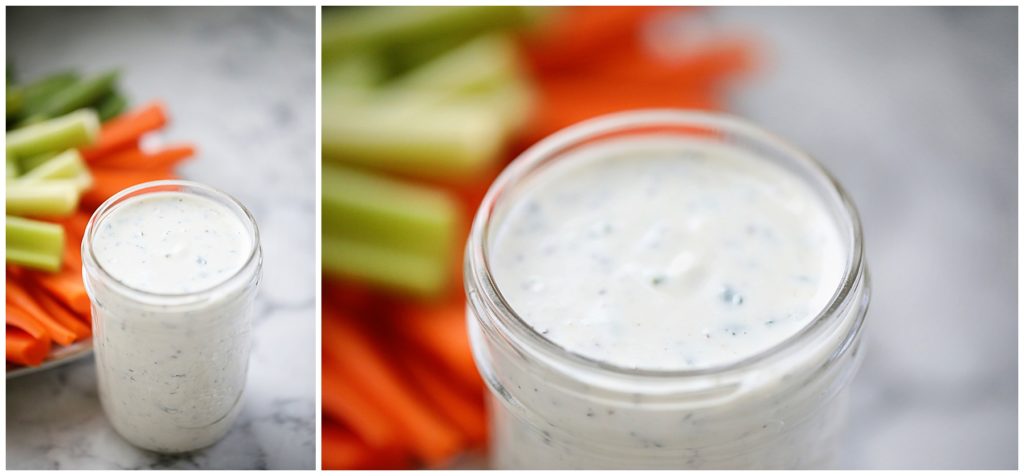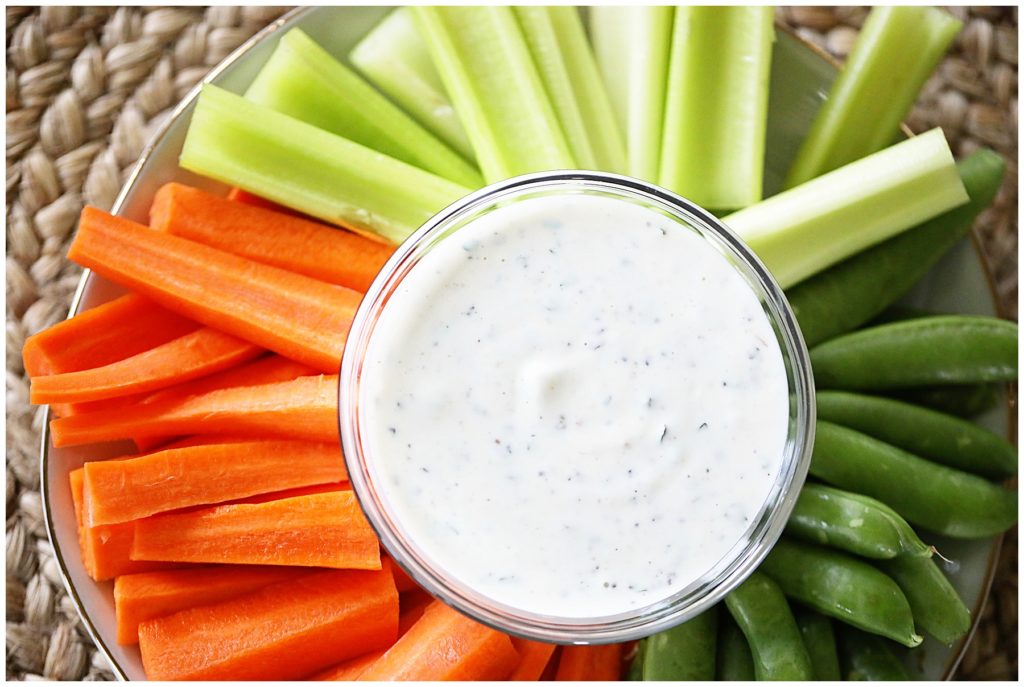 For more recipes, click here. For more snack recipes, check out these!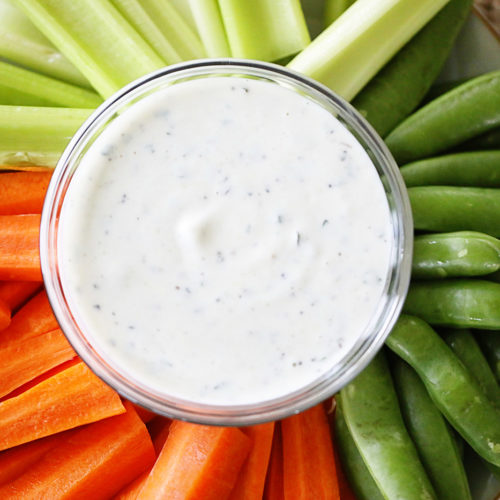 Homemade Ranch Dressing Recipe
This homemade ranch dressing recipe tastes just like the kind you buy in the bottle, but it's made with Greek yogurt! It'd delicious and only takes 5 minutes to make.
Print
Pin
Rate
Ingredients
Homemade Ranch Dressing Ingredients
1

cup

Greek Yogurt

1/4

cup

mayonnaise

1

tsp.

white vinegar

1

tsp.

onion powder

3/4

tsp.

garlic salt

1/2

tsp.

garlic powder

2

tsp.

fresh dill, diced

You can also use dried.

2

tsp.

fresh chives, diced

You can also use dried.
Instructions
Homemade Ranch Dressing Instructions
Mix together all your dry ingredients and combine well.

Mix together your mayo and Greek yogurt. Mix well until it is combined.

Add in your dry ingredients to the Greek yogurt and whisk everything together until it is well combined.

Chill for 1 hour then serve. You can also serve this immediately but chilling it for a bit helps set the flavor.