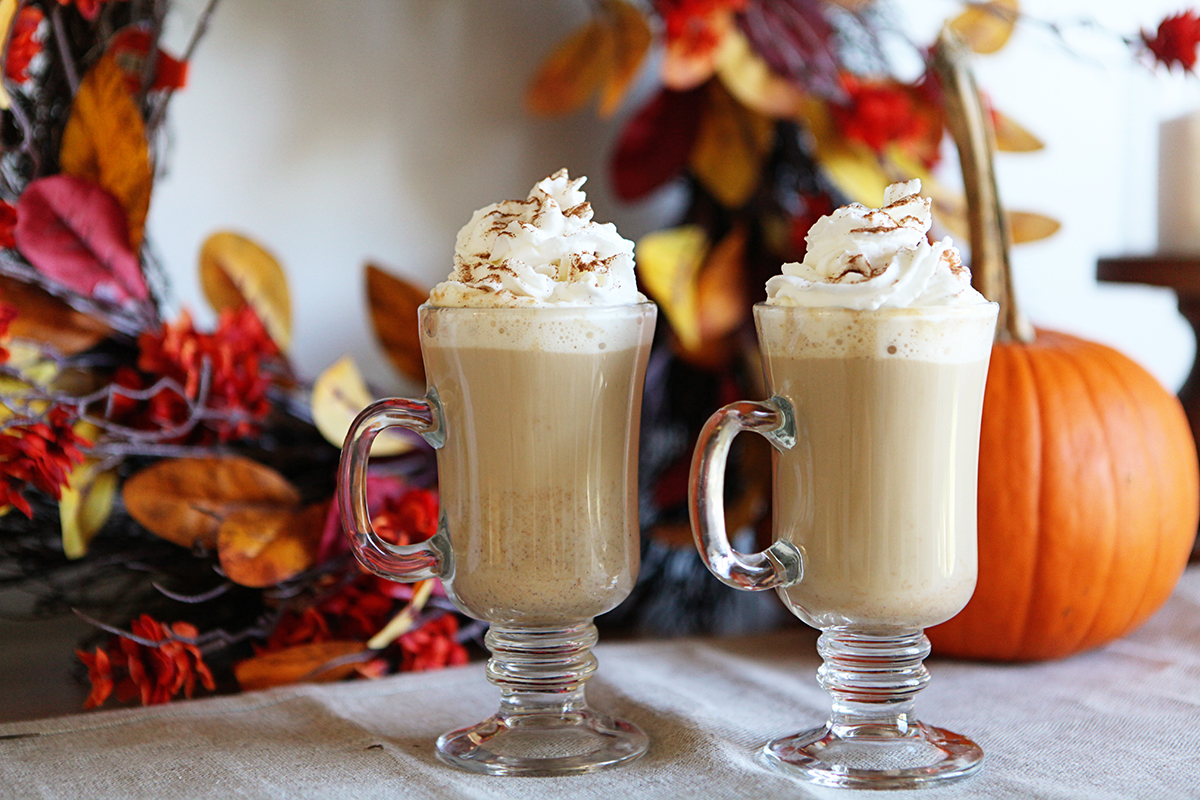 Pumpkin Spice Lattes are my favorite. I wait every fall for them to come out at Starbuck and I love them most when the weather starts to turn – really turn – into fall. Those mornings when there's frost on the grass and the first day you have to turn the heat on after spending a few days with the windows open.


However, I think we can all agree that a Starbucks habit can get expensive, fast. If I put the same amount of money I spend on coffee into a jar, we could probably go on a pretty fancy vacation each year.
But it's really difficult for me to turn down the warm, perfectly-flavored, fall tasting coffee…until now.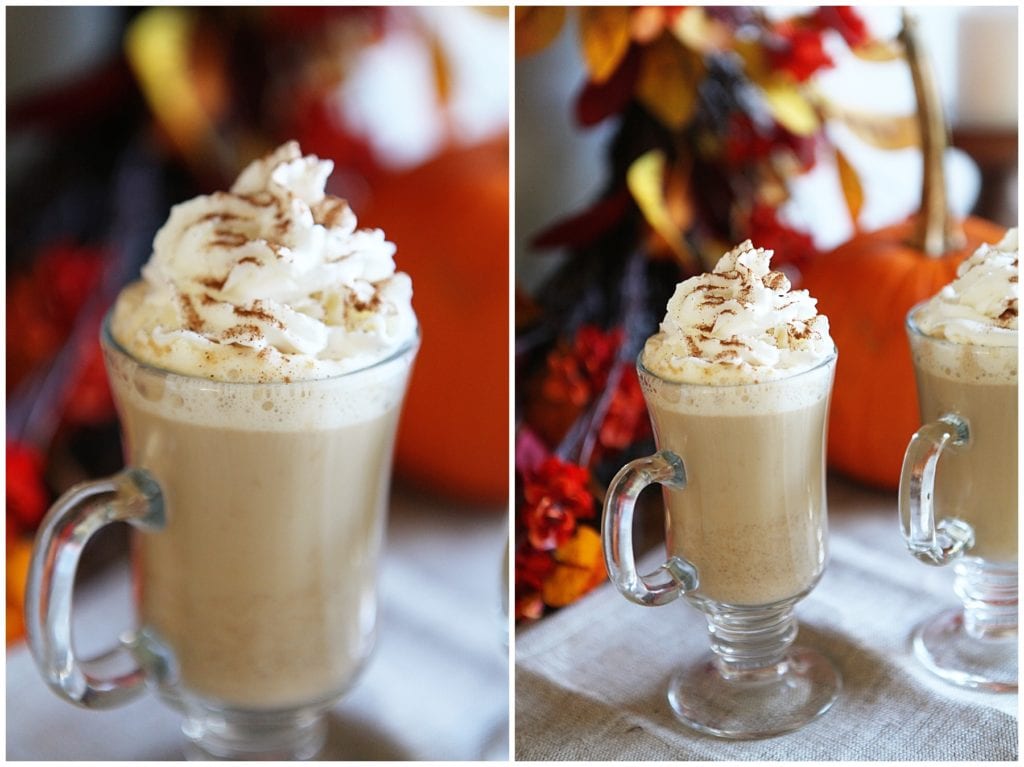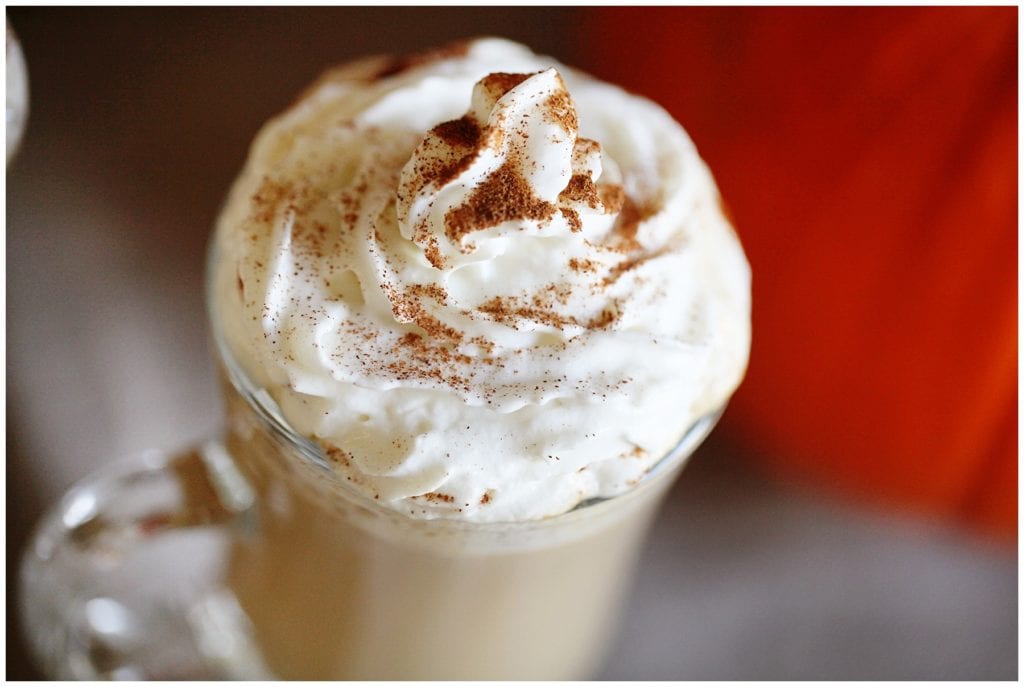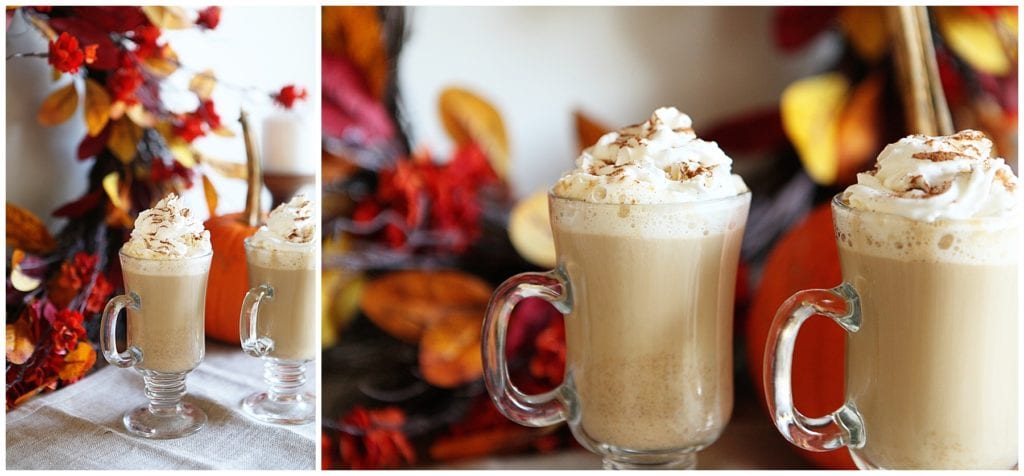 Last week I decided to make Pumpkin Spice Lattes at home and after just three recipe combinations, I found the perfect recipe that might be even better than Starbucks.
And, possibly the best parts? You can use it with regular coffee since I know most of us don't have an espresso machine, and this recipe makes enough to serve a group.
This homemade Pumpkin Spice Latte is creamy, smooth and with a flavor that allows you to enjoy both the fall spices and the coffee.
It's really easy to make too. It's actually so easy to make that I wonder why I haven't tired to make it before. You don't need very many ingredients and you probably have a few of them at home right now considering its fall.
The spice will start to settle as you let it sit (as it did while I photographed it) but it doesn't seem to impact the flavor. 🙂  Also, I wouldn't save the pumpkin spice mixture since it's made with dairy and I don't know how long it will keep. Drink it fresh right away!
Happy eating, friends!
Click here to grab more yummy recipes!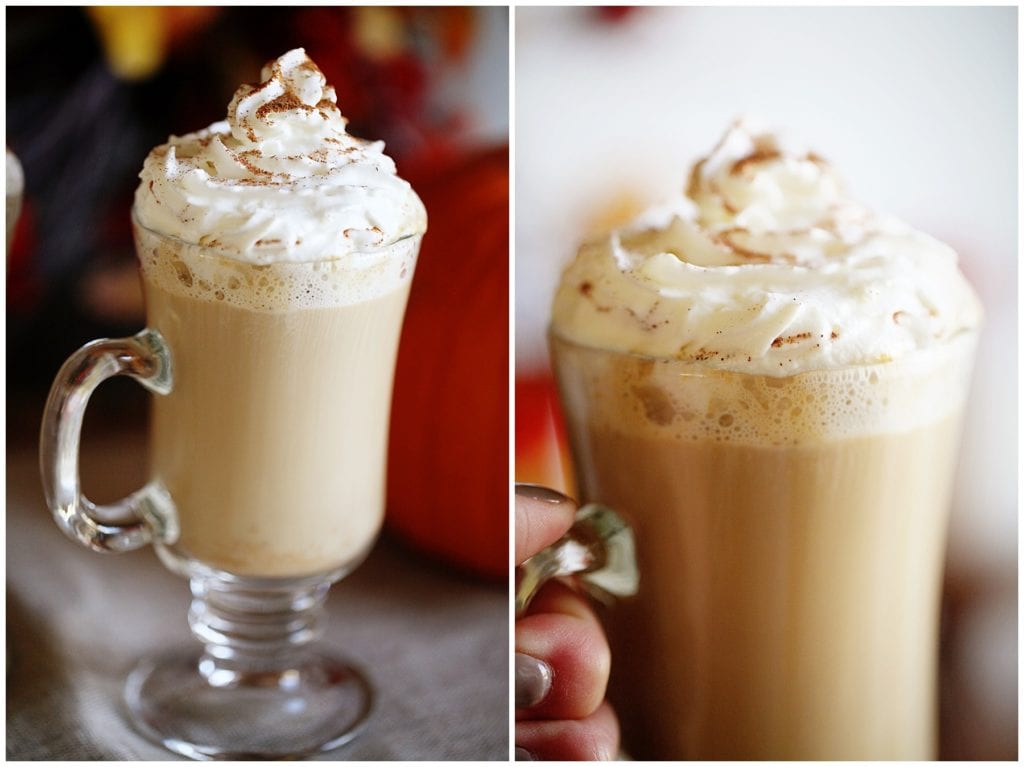 Homemade Pumpkin Spice Latte
Recipe type:
Breakfast, Snack
Prep time:
Cook time:
Total time:
Ingredients
1 cup of whole milk (you can use skim if you want)
¾ cup of sweetened condensed milk
5 Tbsp. of pumpkin
½ Tbsp of pumpkin spice
1 tsp. of vanilla
Instructions
Mix together milk and sweetened condensed milk over medium heat.
Add in pumpkin, pumpkin spices and vanilla.
Whisk continuously until it starts to froth.
Make a cup of coffee. Make it in a cup that will allow plenty of room for the pumpkin spice mixture. (If you're making a pot then make it ahead of time.)
Pour about 3-4 Tbsp. of the milk and pumpkin mix into your coffee. Taste to make sure that's the right mix for you.
Enjoy!