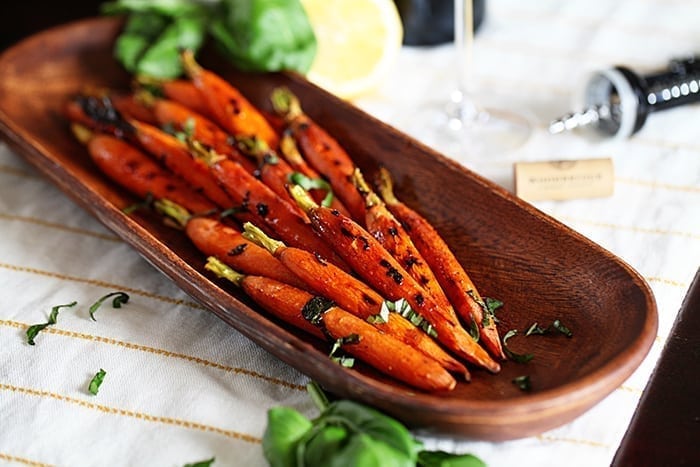 As a kid, I always thought my grandmother made such weird food. She combined things that "shouldn't" be combined, fed me things from other cultures and was always trying to introduce me to new things.
Inspired tastes
I was lucky to have her. While it might have been "weird" to me as a child, as an adult, I appreciate food so much more now. I see it as not only nourishment but art. It's a way to express myself, it is a way to center myself and it makes me happy to make dishes that my family loves.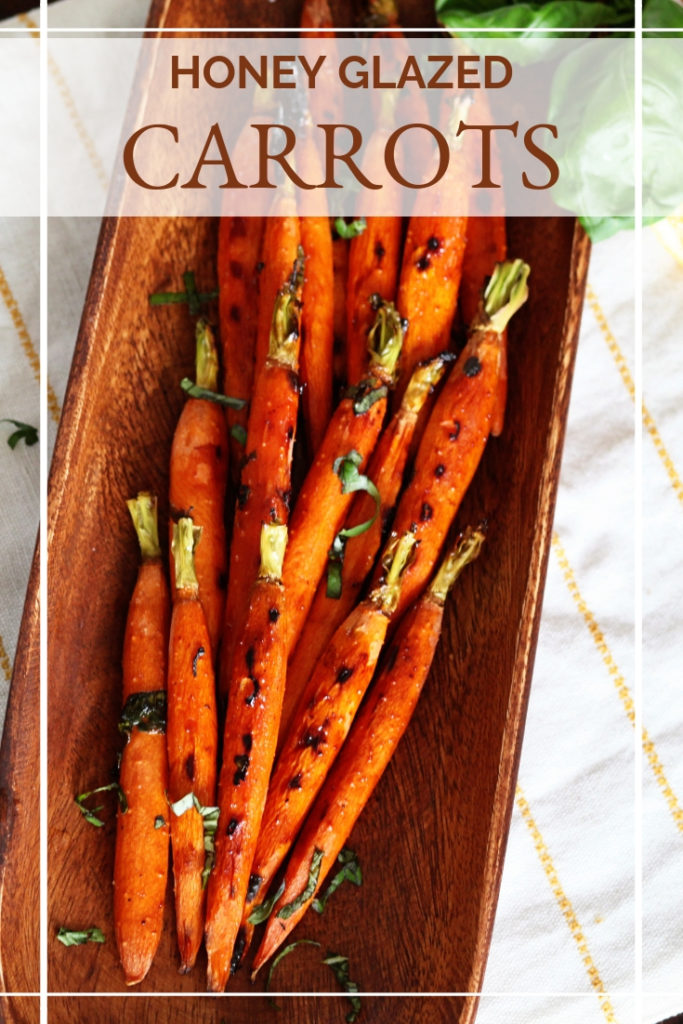 Today I know that her passion for making me try new things, and my other grandmother's passion for cooking traditional dishes, helped me to find my place in the kitchen. (I say that as a feminist and in no way as a 1950's housewife.)
Summer Showdown
Last summer, I was part of the Backyard Barbecue Sides competition for Woodbridge Wines. I knew things like potato salad and corn would be common and, perhaps like my grandmother, I wanted to make something a bit unique but just as delicious as the traditional favorites.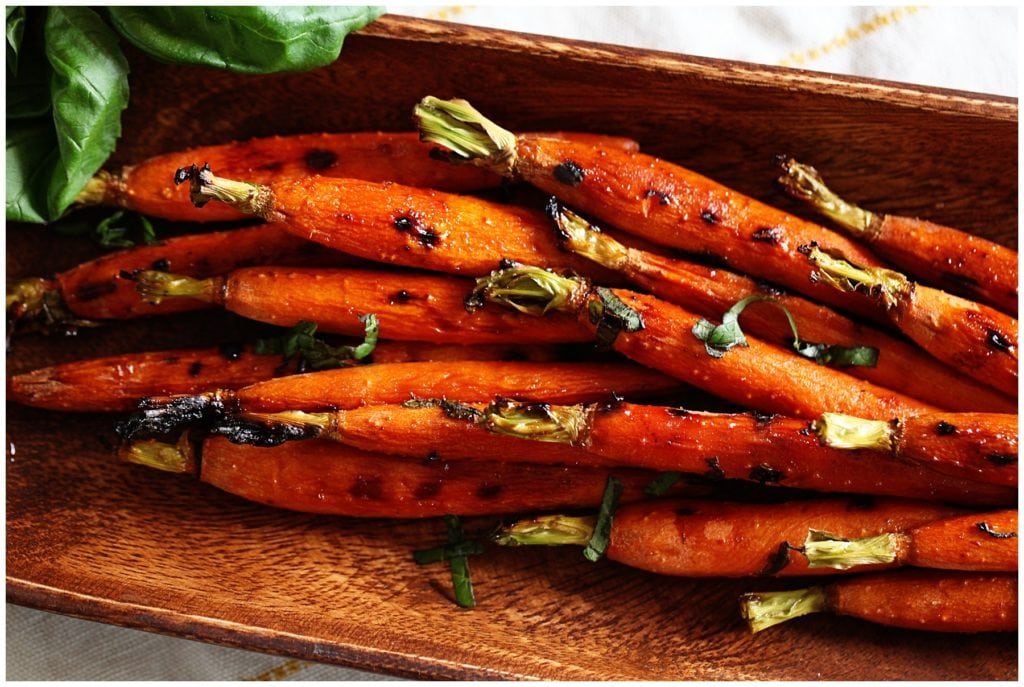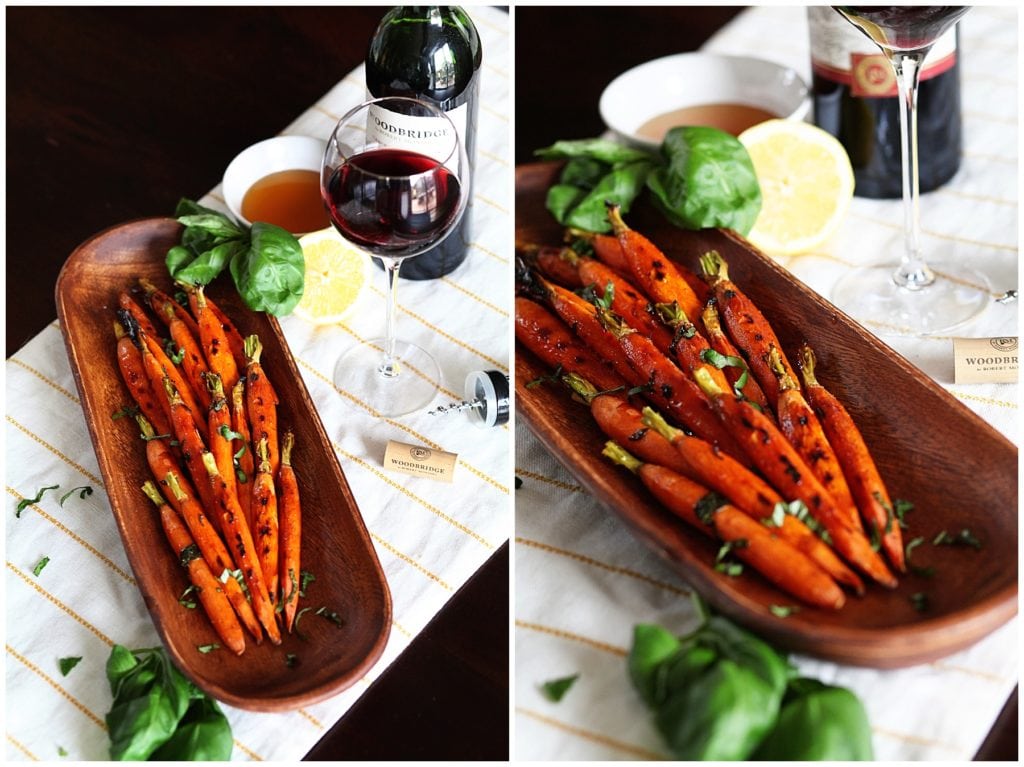 I try to eat lighter in the summer time so I also wanted something that wasn't loaded with mayo, sour cream, breading or an additional barbecue sauce since it is likely your main dish will include that.
Grilled Honey Glazed Carrots
For my first recipe, I made these Grilled Honey Glazed Carrots, which is a variation on a recipe I've made before for my family in the oven. However, since this was a barbecue side dish, I thought I would grill them to show how versatile this dish can be.
If you've been invited to a barbecue, these carrots are something that you can easily prep ahead of time and then take with you to grill there. Or, you can make them at home in the oven for a side dish any night of the week.
They're a great side to make when you're having a hearty steak; filet minion; a simple, grilled chicken or a robust fish steak like halibut or swordfish.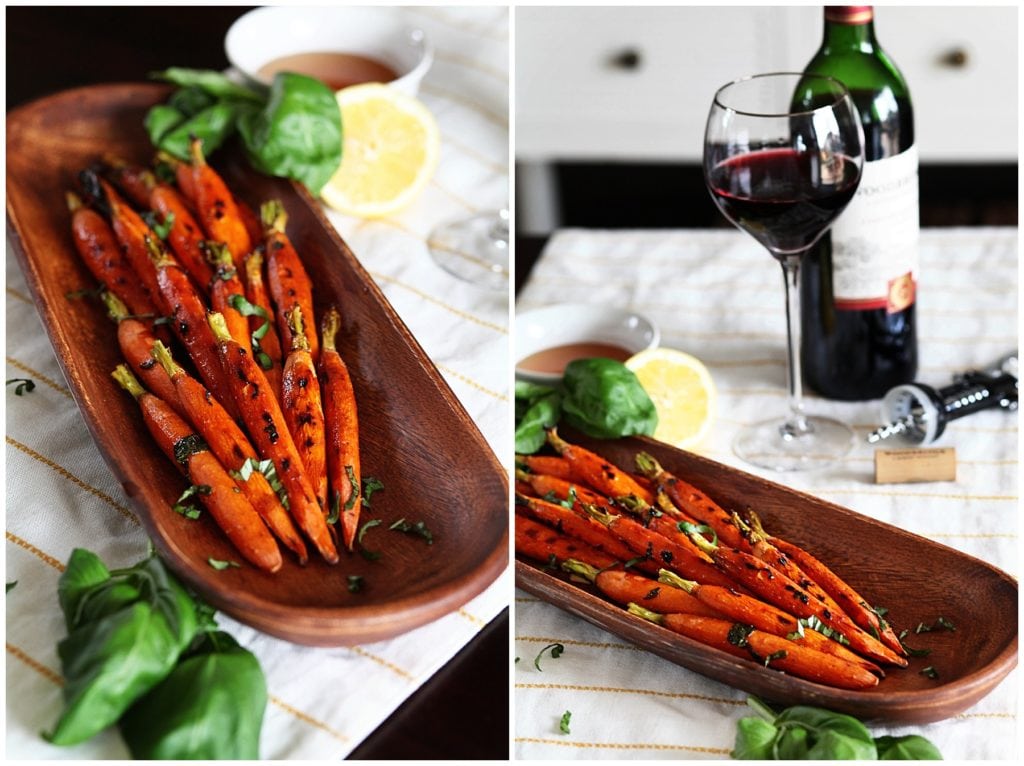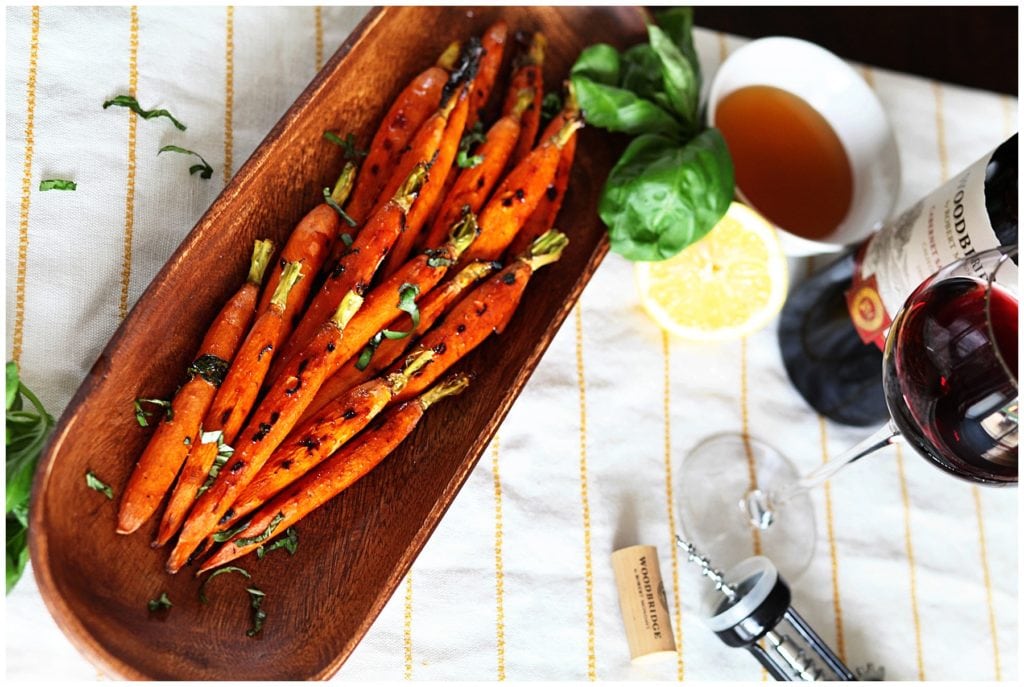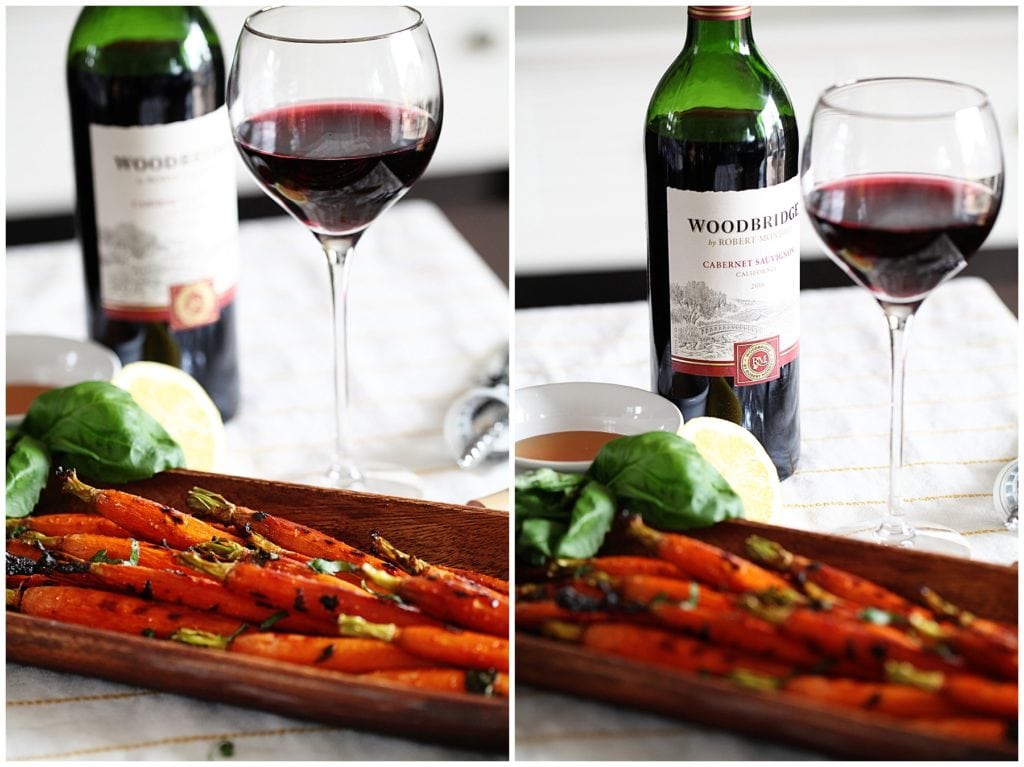 My recommendations 
The honey adds a beautiful sweetness to the Earthy carrot flavor. If you have a backyard garden and grow carrots, your personal carrots will make this recipe all the better. Whenever I grow them I just find they taste so much better and, somehow, more like a carrot.
I do recommend using either these baby carrots as in the photos or the large carrots with stalks versus just regular baby carrots in a bag that have already been cut and washed. You can really use either kind but I believe the larger carrots just taste better.
Grab the full recipe for these Honey Glazed Carrots below.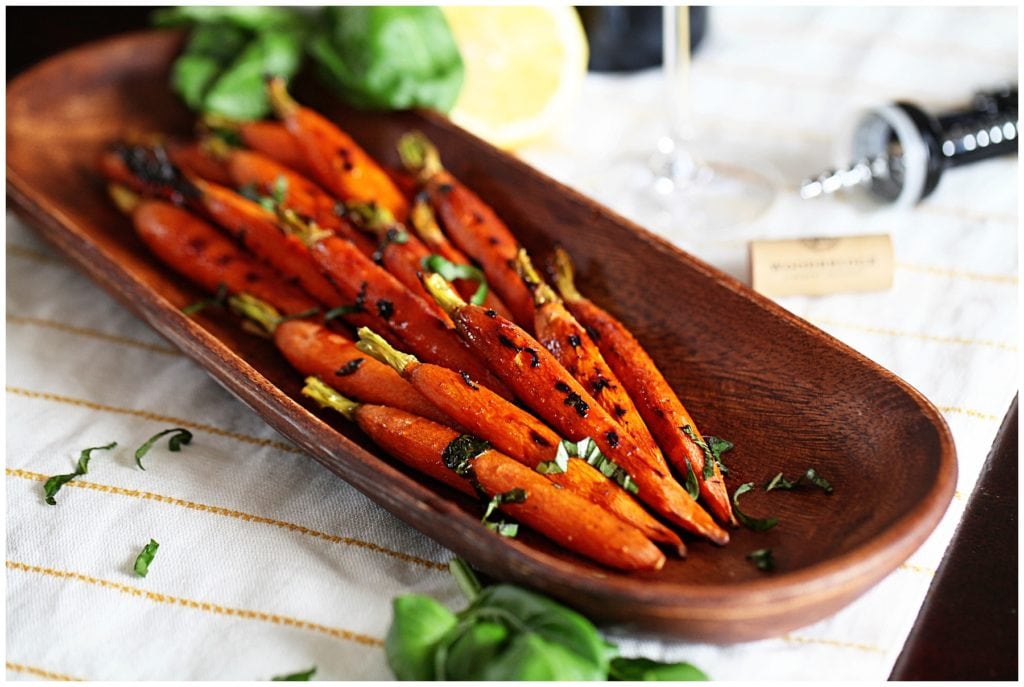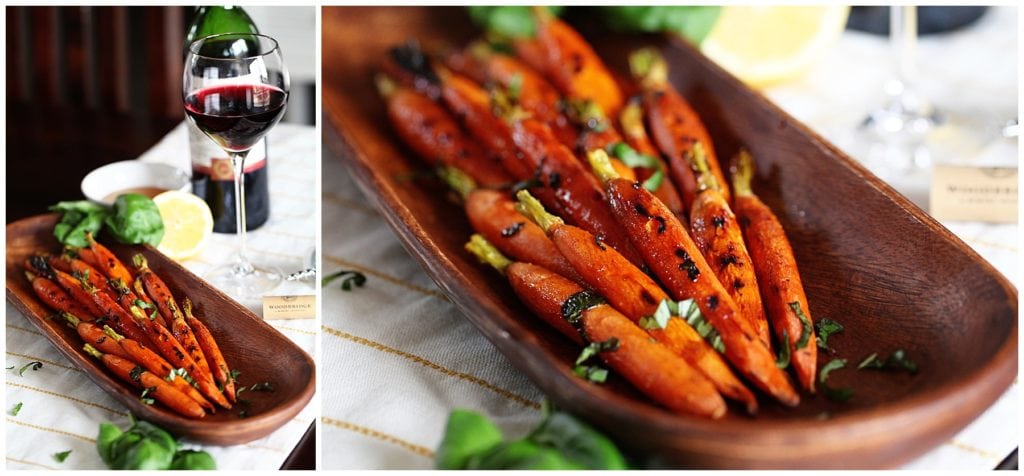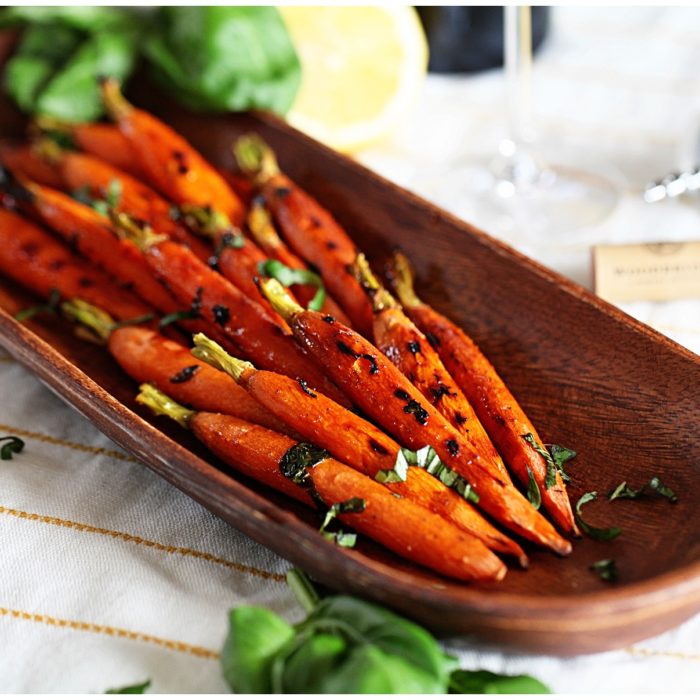 Ingredients
2

lbs.

of carrots

Either the baby carrots with stems or regular carrots with stems cut length wise.

4

Tbsp.

of butter

Melted.

4

Tbsp.

of honey

1

Tbsp.

thyme or basil

Either will work

1/2

tsp.

kosher salt

Additional salt and pepper to taste.
Instructions
Preheat your grill to just above medium. If you're cooking these in the oven, preheat it to 425.

For the grill: After washing and peeling your carrots, place on a vegetable grill pan. Season with the kosher salt

For the oven: After washing and peeling your carrots place them on a baking sheet. Don't overlap. Season with the kosher salt.

In bowl, mix together your melted butter, honey and herb of choice.

Pour 3/4 the honey mixture over the carrots and make sure each carrot is fully covered.

Cook in oven for 15 minutes and cook on the grill for on grill for 20 minutes. You want the carrots to be softer but not over cooked and mushy. If cooking on the grill you can also place the carrots on it directly to get nice grill lines. Just because of dripping honey.

Remove from oven or grill and drizzle remaining sauce over the carrots. Season with additional herbs and salt and pepper to taste.
For more side dish recipes, click here.
Harry eating, friends!