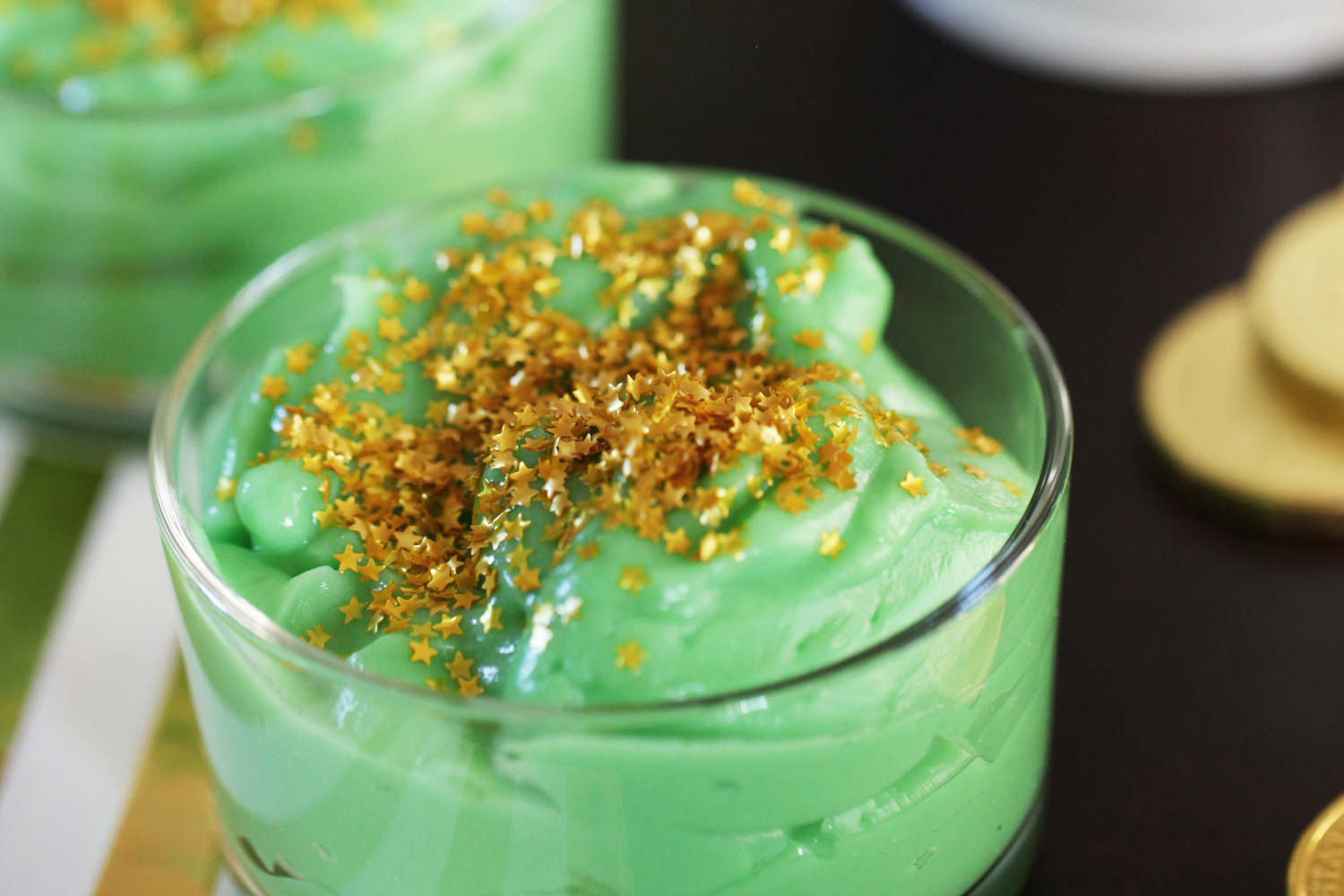 Get your green out this week and add some of it to your foods too.  Just adding a bit of green food to the mix can help make St. Patrick's Day a wee bit more fun for the important little people in your life.
The options below are easy and require very little time in the kitchen so you can enjoy the day without too much time away from the people that matter most. In fact, they can help you create these treats since they don't require much more than mixing.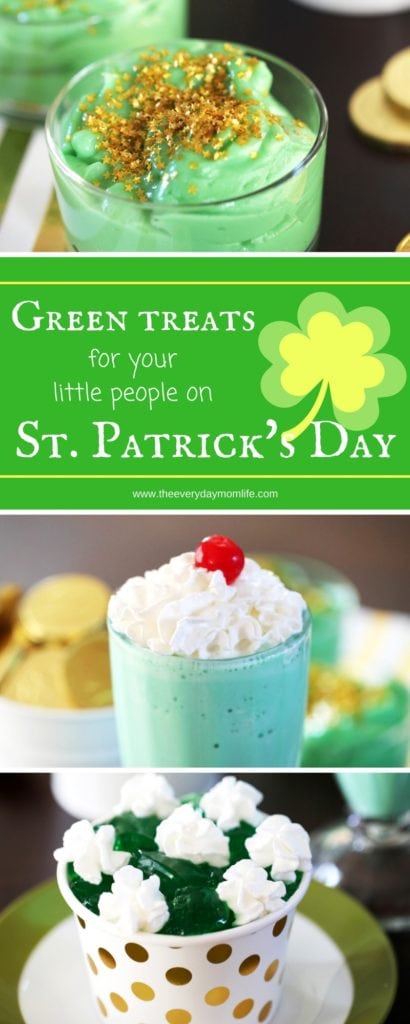 Best Green Food For St. Patrick's Day
Shamrock Shake
First, create a Shamrock Shake at home. You can find the recipe for this one here and it is so easy I'm wondering why I've spent money on this throughout the years. Everyone loves these (right?) and it's the perfect treat to top off your St. Patrick's Day dinner.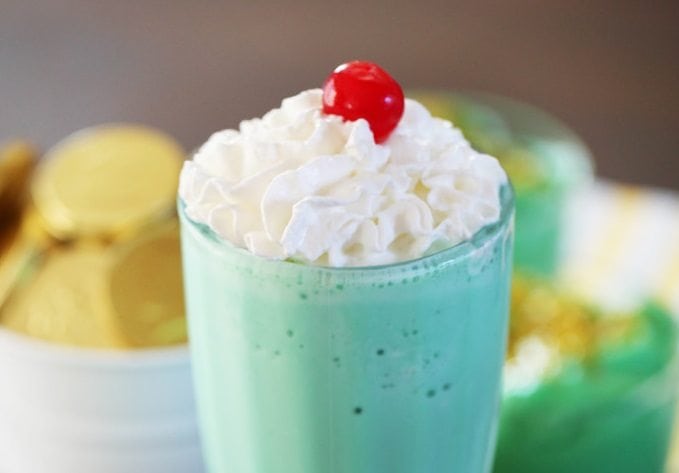 Pot of Gold Pudding
Grab your favorite pudding mix and add a touch of Ireland by making it green.
Ingredients:
Instant pudding mix
3 cups of milk
Green food coloring
Edible, gold sprinkles (You can usually find these at your local craft store. Check out the section for baking/favors/cakepops.)
Steps:
1. Make pudding as directed on the box with three cups of milk
2. Mix pudding until combined and it begins to set.
3. Add in 5 – 7 drops of the food coloring.
4. Dish it out into individual cups and add sprinkles.
If you don't intend to serve this right away, keep it chilled in the refrigerator without the sprinkles. Make sure you add the sprinkles just before you serve this. They do tend to melt if you leave them out too long.

Green Eggs
This is a really fun way to kick off the day. To make green eggs all you have to do is add a little food coloring to your normal scrambled egg mixture.  Or you could make deviled green eggs and add a few food drops of food coloring to the yellow yolk while smashing it.
Green With Envy Gelatin
This one is easiest of all because it doesn't require anything really. You can just find your favorite gelatin mix at the store, which you can usually find in a shade of green already, and make according to the directions on the box. We added it to a fancy, non-breakable bowl and put some little whipped cream puffs on top to plus it up and make it feel fancy.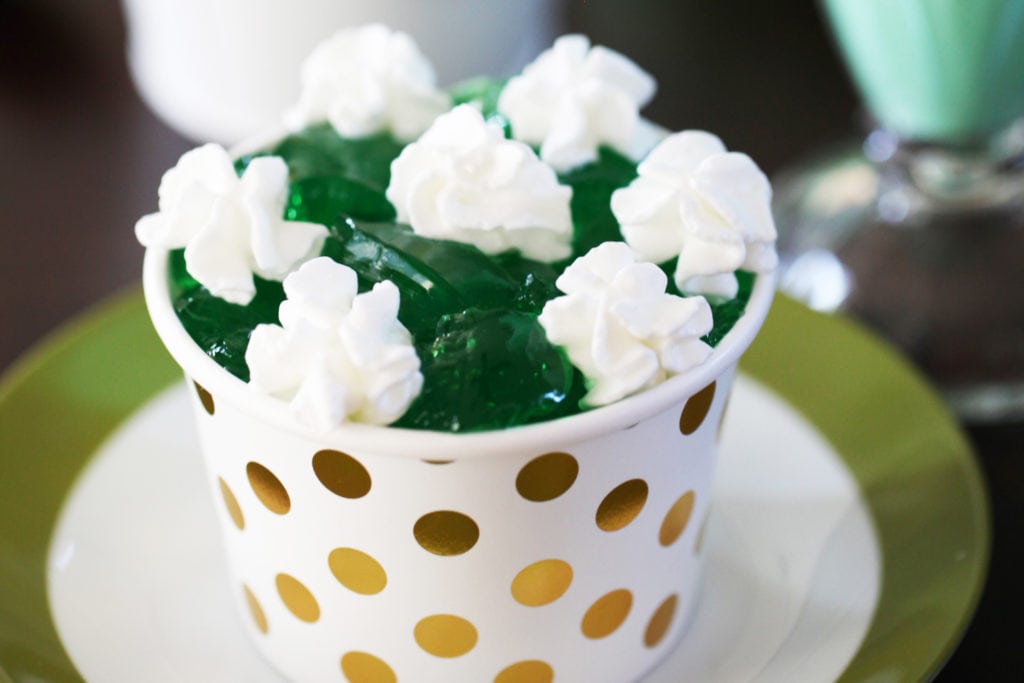 Leprechaun Cookies
These green leprechaun cookies will be a surefire way to catch a leprechaun. Make them the night before St. Patricks's Day and set them out as "bait." Grab the full recipe here.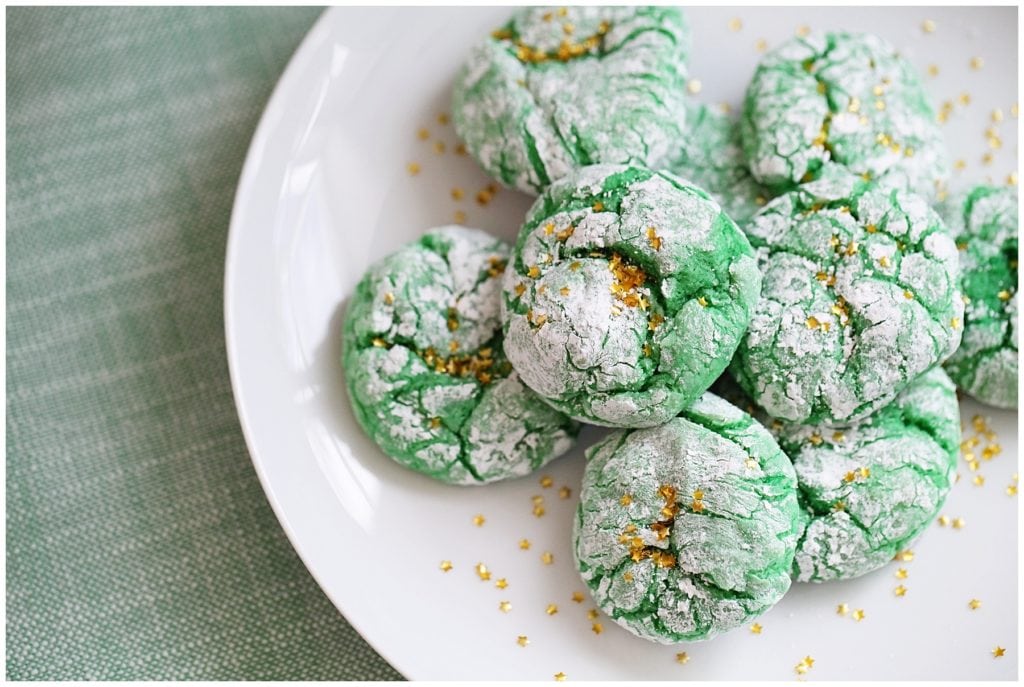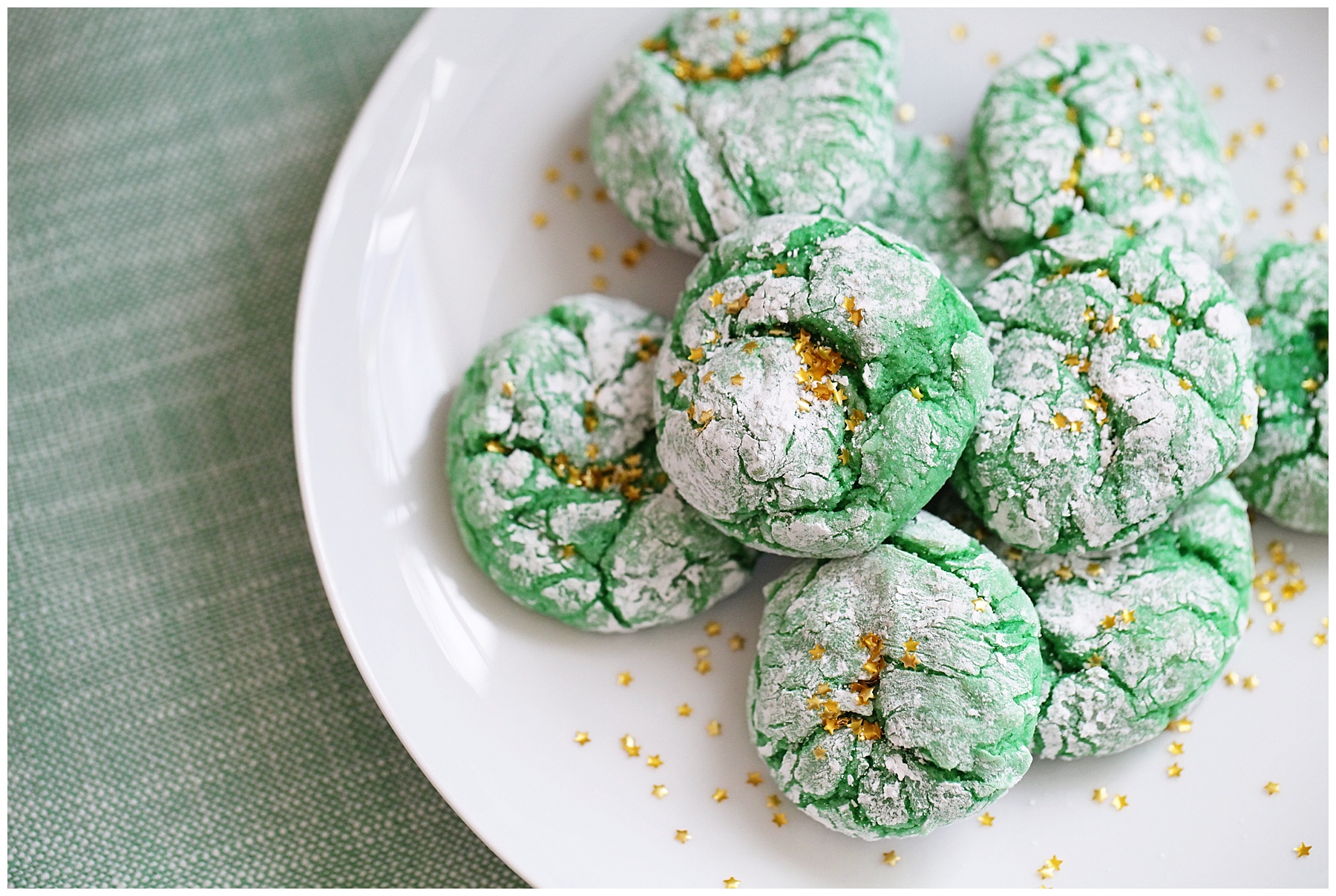 Happy eating! And enjoy your green food for St. Patrick's Day celebrations!