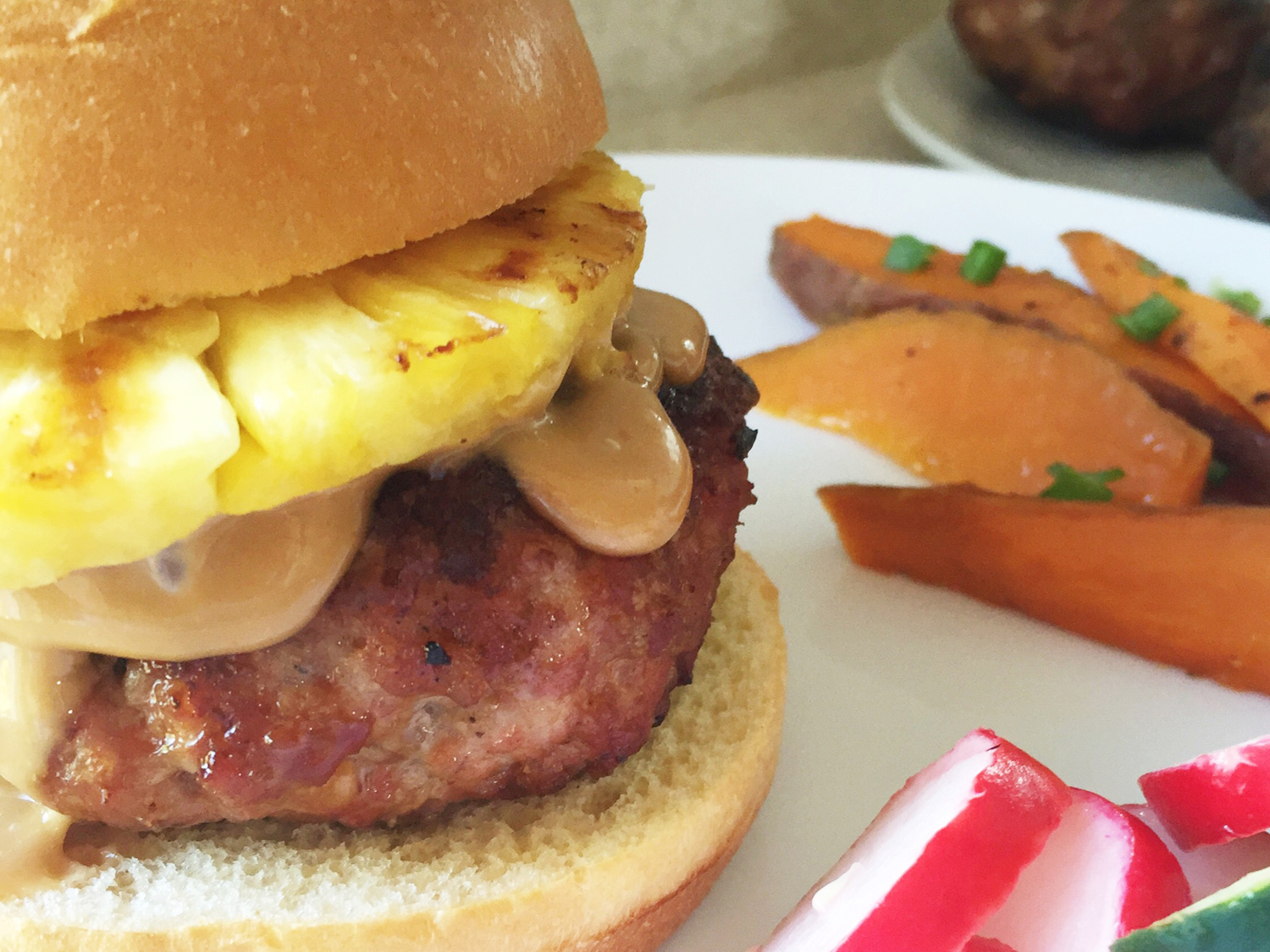 When it comes to summer menu planning, everyone should have a few good burger recipes in their apron pocket to grill up for a weekend cookout or a quiet night at home. This Ginger Soy Pork Burger with hoisin mayo is one you will want to have handy for all occasions. It's a must-have recipe to add to your collection!
I love soy sauce. I know it can be salty but there is just something about it that makes it one of those flavors I never get tired of. Recently, I've also discovered a love for cooking with ginger and I figured since these two things go so well together, why not get them together in a burger?
For this recipe I decided to use ground pork. I wanted something a little different than everyday beef and really wanted this burger to stand out from the pack. This burger definitely stood out. My husband loved the flavor so much that he started eating it with a fork off the plate as soon as it came off the grill. My 3-year-old-daughter said it was, "Really yummy." That was a huge compliment coming from little-miss-picky.
Check out the recipe below and let me know what you think. I'll also be adding a new burger recipe each week this month to celebrate grilling season so check back for updates!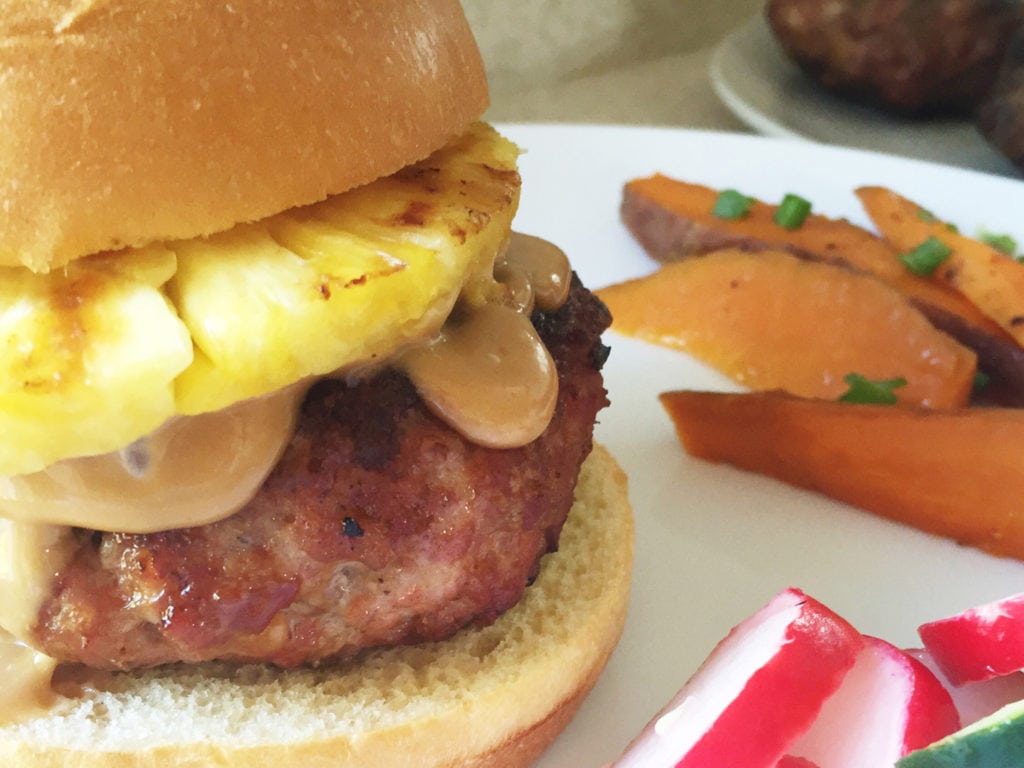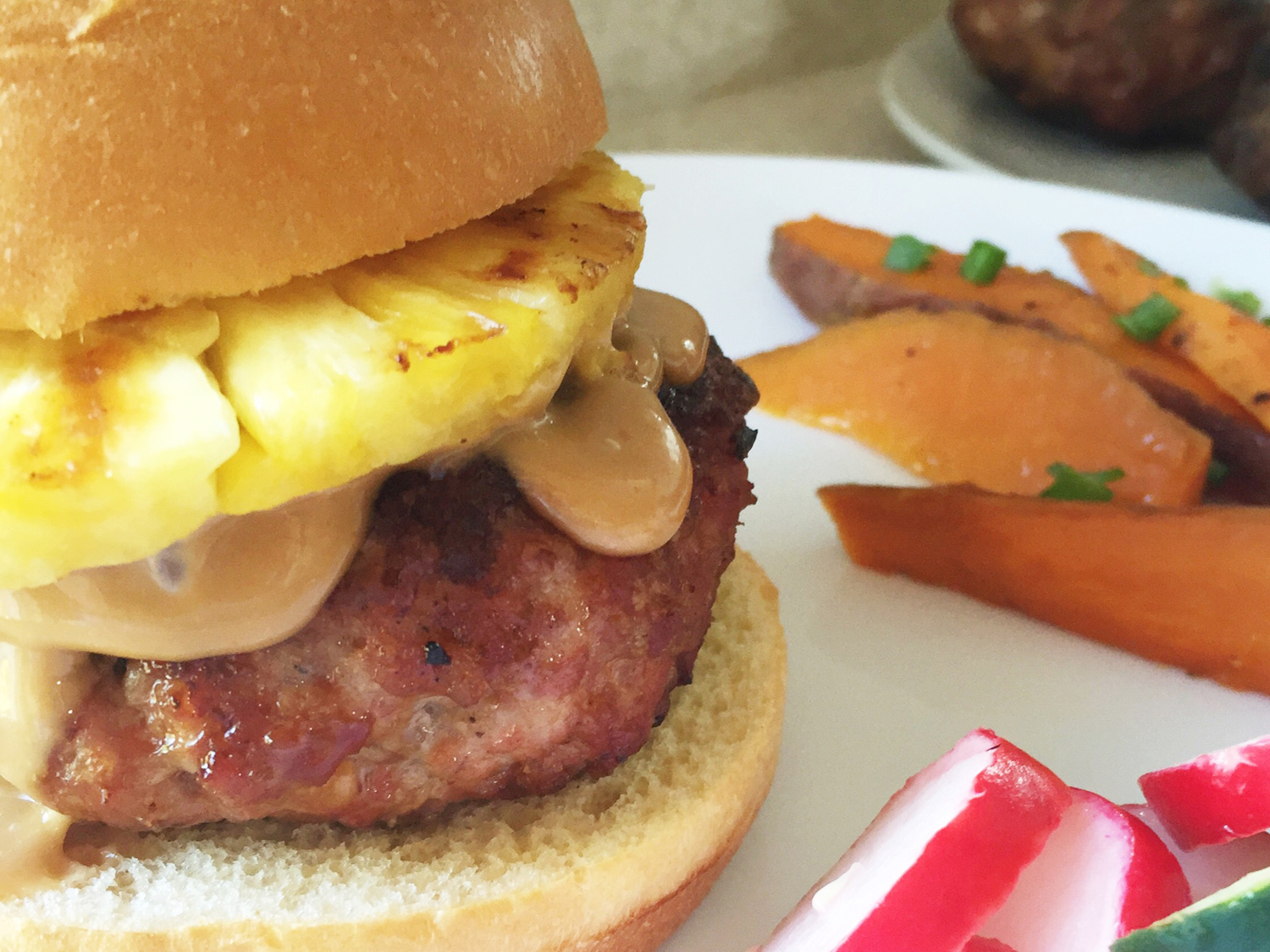 Ginger Soy Pork Burger
Servings: 6 Burger
Ingredients:
2 lbs. of ground pork
1 cup of Panko Bread crumbs
1/3 cup of soy sauce (you can use low sodium if you like)
1 piece of 1.5-inch ginger, zested
6 cloves of garlic, minced
Three green onions, finely chopped and separated by the bottom, white part and the top, green part
Mayo Ingredients:
1 cup of mayonnaise
¼ cup of hoisin sauce
Additional Items:
6 Hamburger buns
6 Pineapple slices, grilled
Steps:
Combine pork, ginger, garlic and the white bottoms of the green onion. Mix thoroughly.
Add the soy sauce and mix.
Add the Panko bread crumbs and mix thoroughly.
Form the mixture into burger patties and throw them on the grill. Cook till internal temperature reaches at least 160 degrees or well done.
While the burger cooks, mix the mayo and the hoisin sauce together.
Add the pineapple to the grill and grill about three minutes.
Build your burger and enjoy!
Happy eating friends! Remember to check back next week to get a new featured burger.