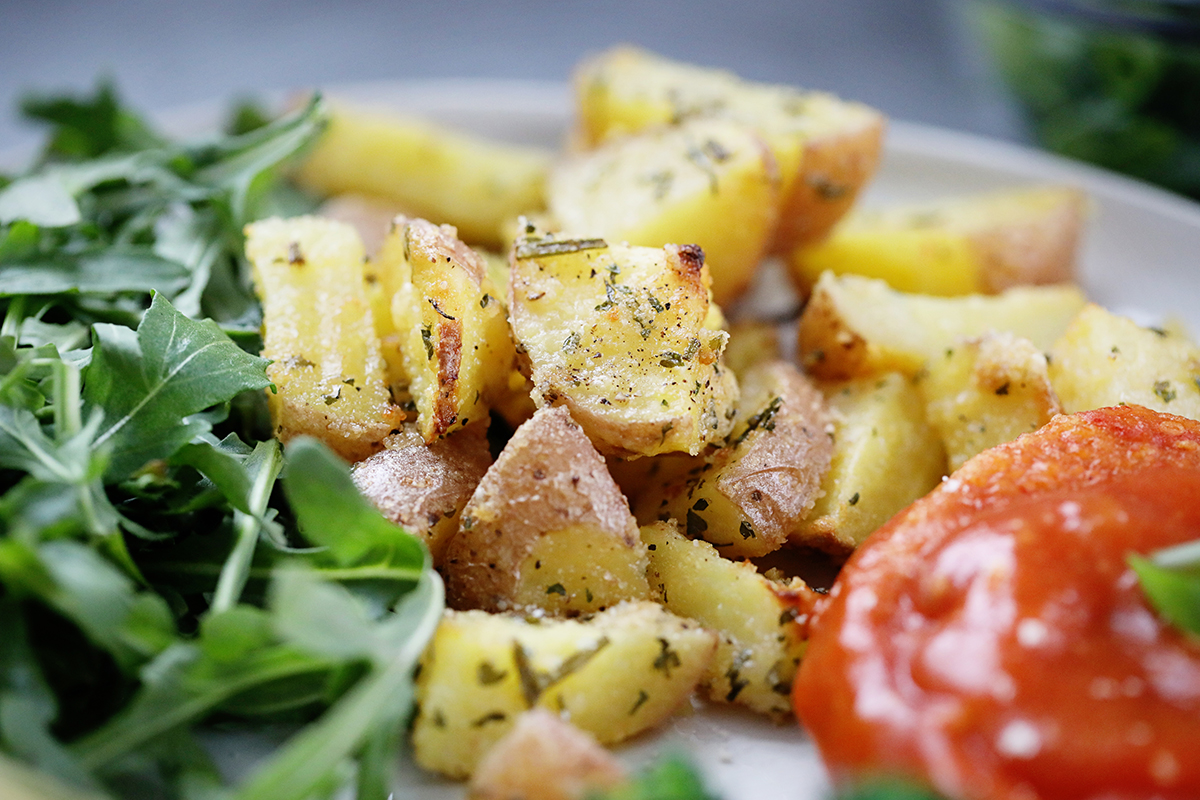 This is a sponsored conversation written by me on behalf of On-Cor. The opinions and text are all mine.
There are a lot of weeknights that I feel like having some kind of Italian food. It's easy, delicious and I can usually count on my kids eating it.
But there are many nights where I:
Don't have enough time to cook a big, Italian dinner.
OR
I don't want to feel really weighed down by eating a big bowl of pasta for dinner.
Additionally, even though the holidays are over, life hasn't slowed down at all. The kids have after-school activities, I have work and we have a new farmhouse that needs attention.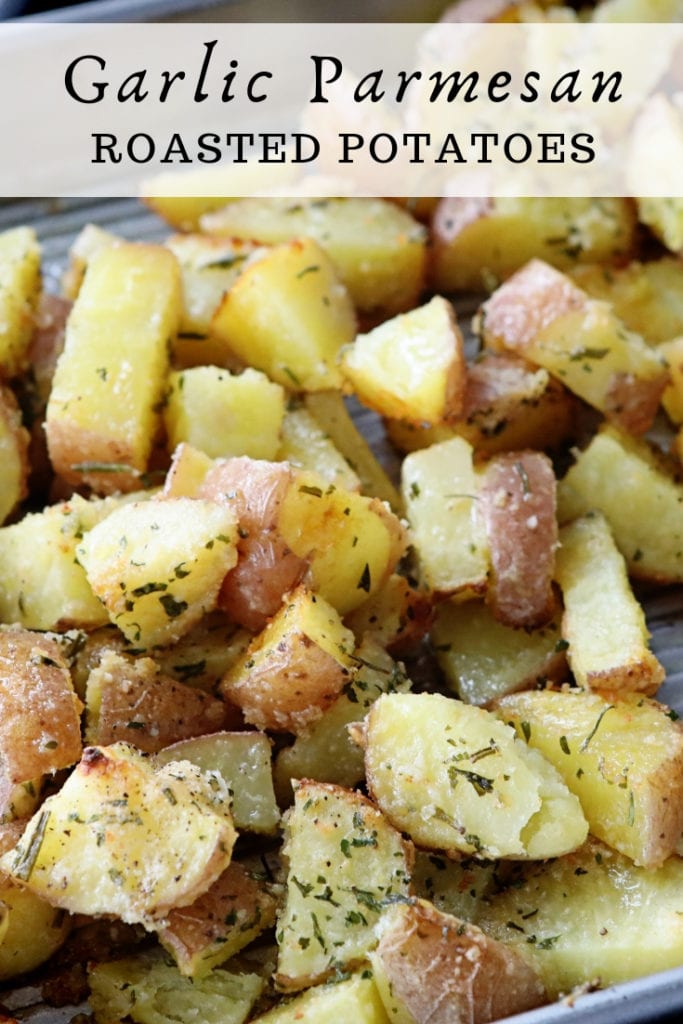 On the nights that I need easy and fast, I turn to On Cor. When I want an Italian twist to our meal, I know I can count on their On-Cor 6 Breaded Chicken Parmagiana Patties with Tomato Sauce. Oven ready in just 35 minutes and made with all white meat chicken, the On-Cor Breaded Chicken Parmagiana patties have 8 grams of protein and just 200 calories per patty.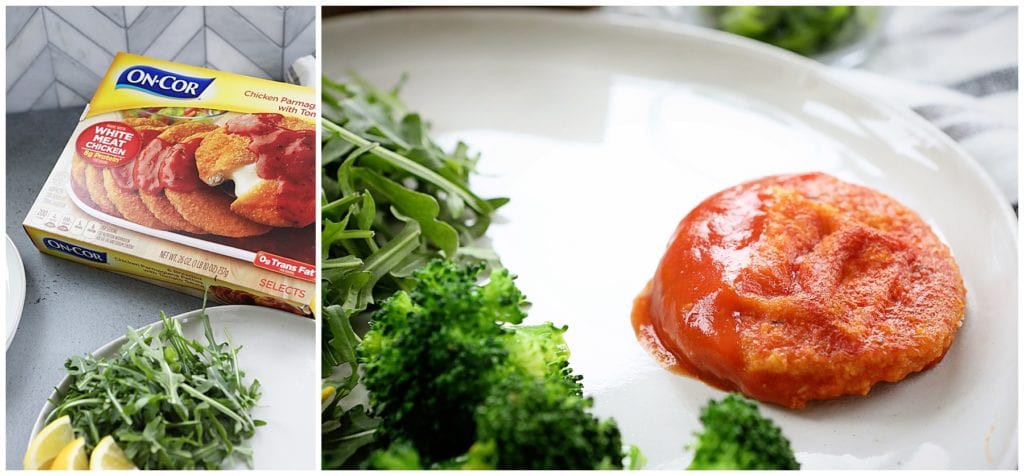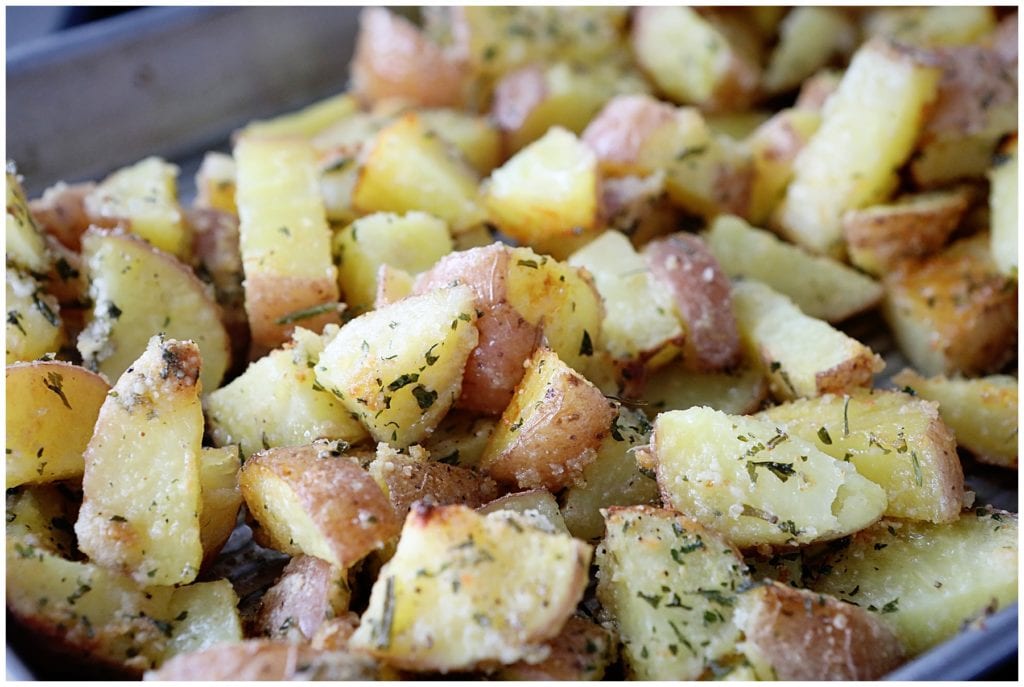 I like to serve them with Garlic Parmesan Roasted Red Potatoes. These are so delicious, and you can cook them up while you are heating up the On-Cor Breaded Chicken Parmagiana.
With a beautiful balance of garlic, parmesan cheese and herbs and spices, these potatoes are the perfect side dish to compliment the meal.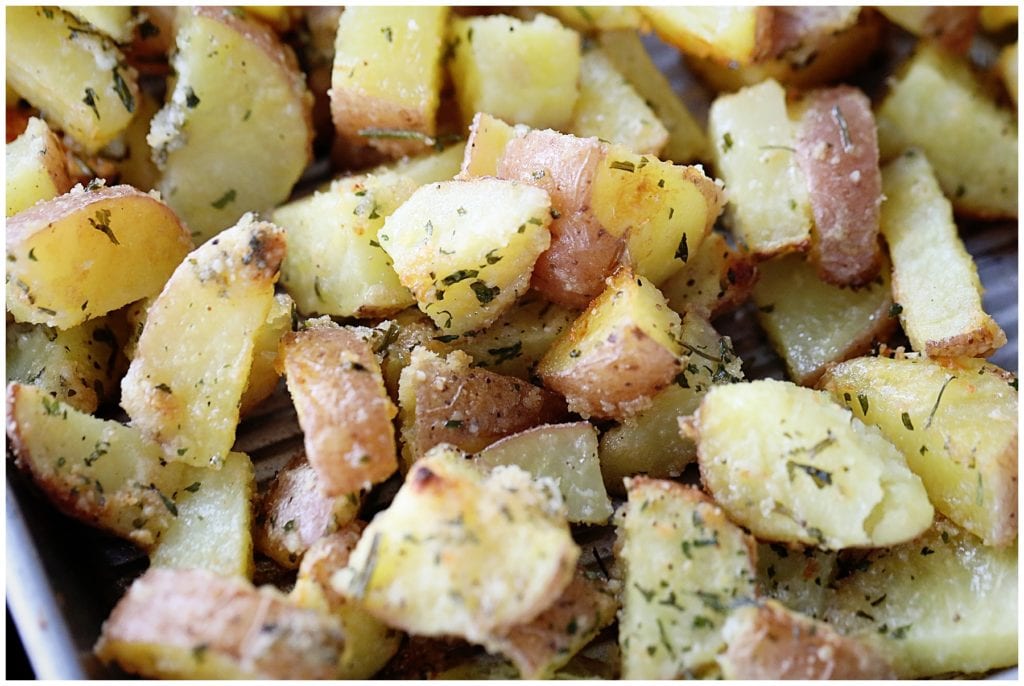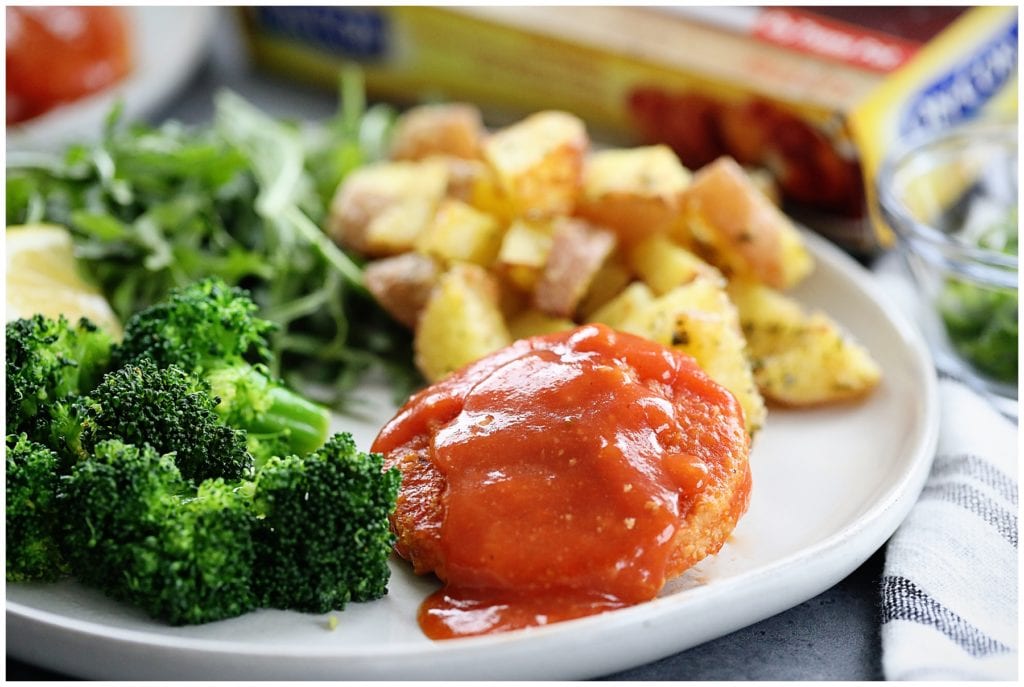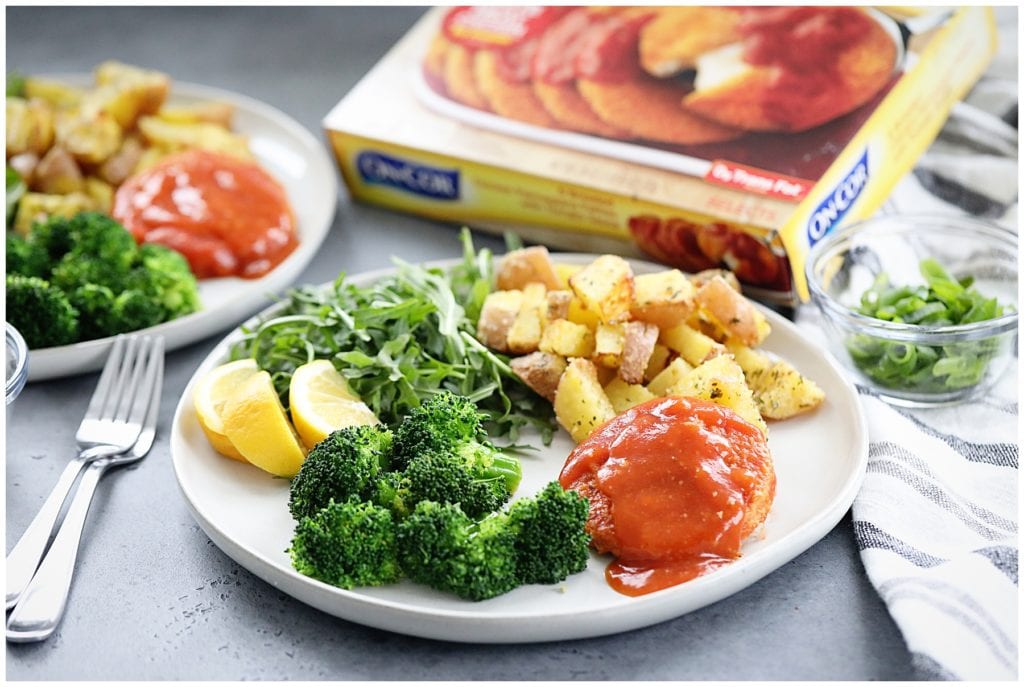 Often any white potato is almost seen as "white bread" and the red-headed step-child of the vegetable family. However, potatoes are a healthier, and more nutritious carb.
Red Potatoes are naturally fat free (fat usually comes from the preparation method – mashed with butter, topped with sour cream, etc.), gluten free and contain almost half of your daily value of vitamin C. The skin contains fiber, B vitamins, iron and potassium (more than a banana!).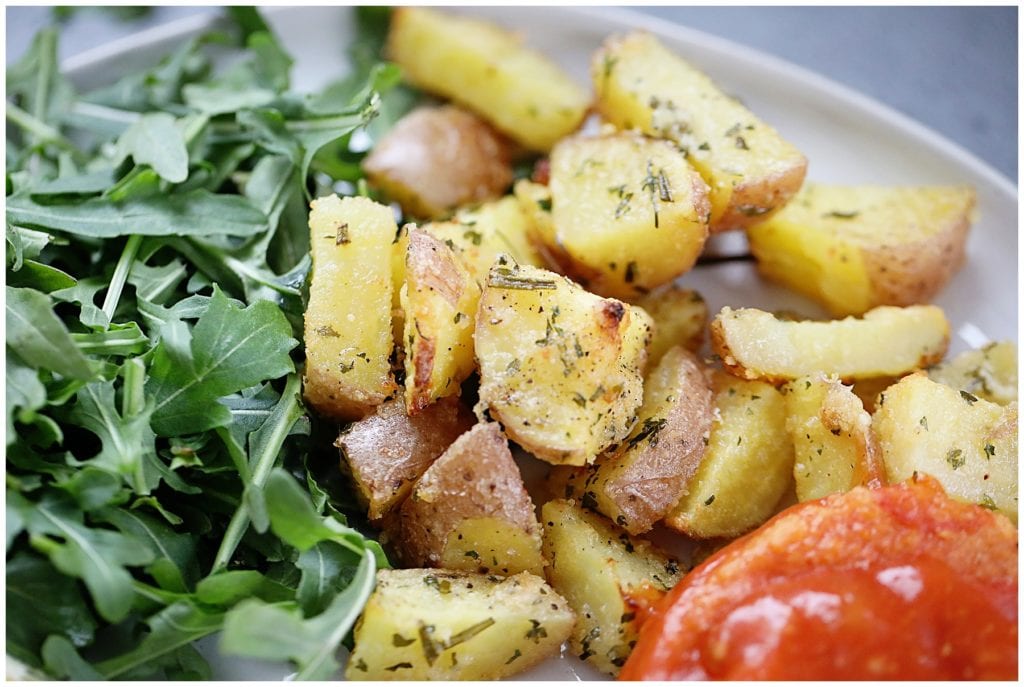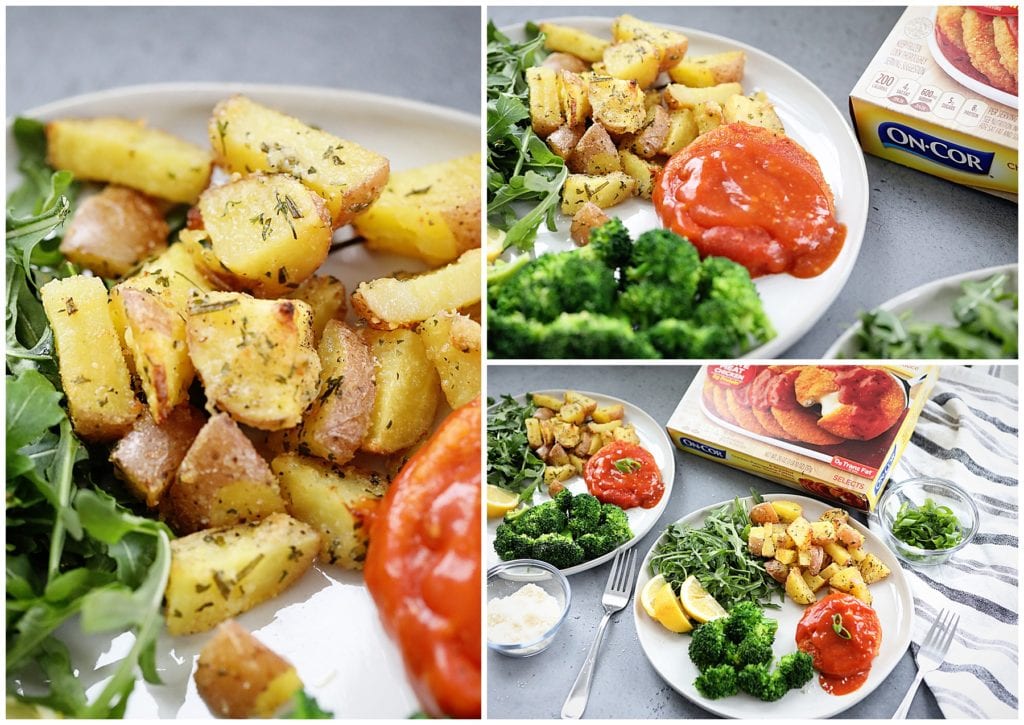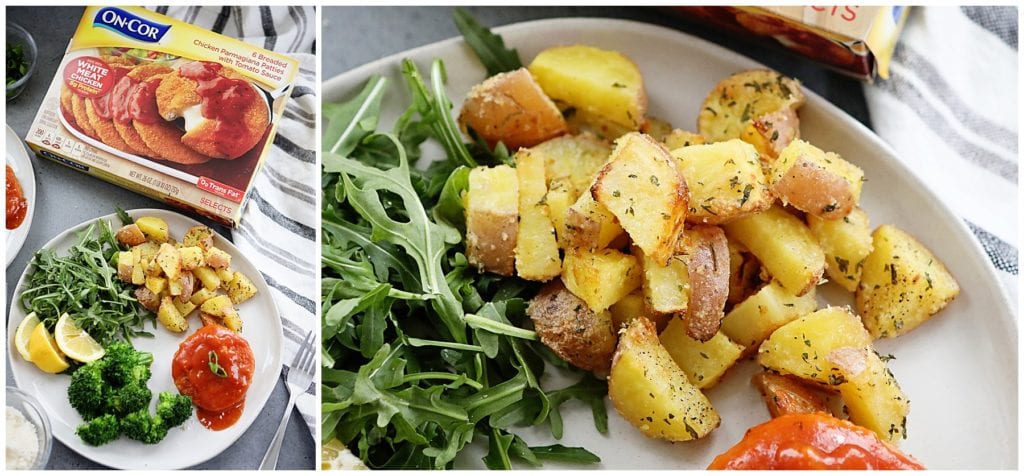 In this recipe I've paired the Garlic Parmesan Red Potatoes and the On-Cor Breaded Chicken Parmagiana Patties with some simple broccoli with olive oil and a squeeze a lemon and some fresh arugula, which tastes incredible with the potatoes.

You can cook the potatoes in the oven, on the stove and we've even grilled these during the summer wrapped in tin foil.
Find the full recipe below and for more information on the On-Cor Breaded Chicken Parmagiana visit www.On-Cor.com
For more recipes, click here. For more side dish recipes, click here.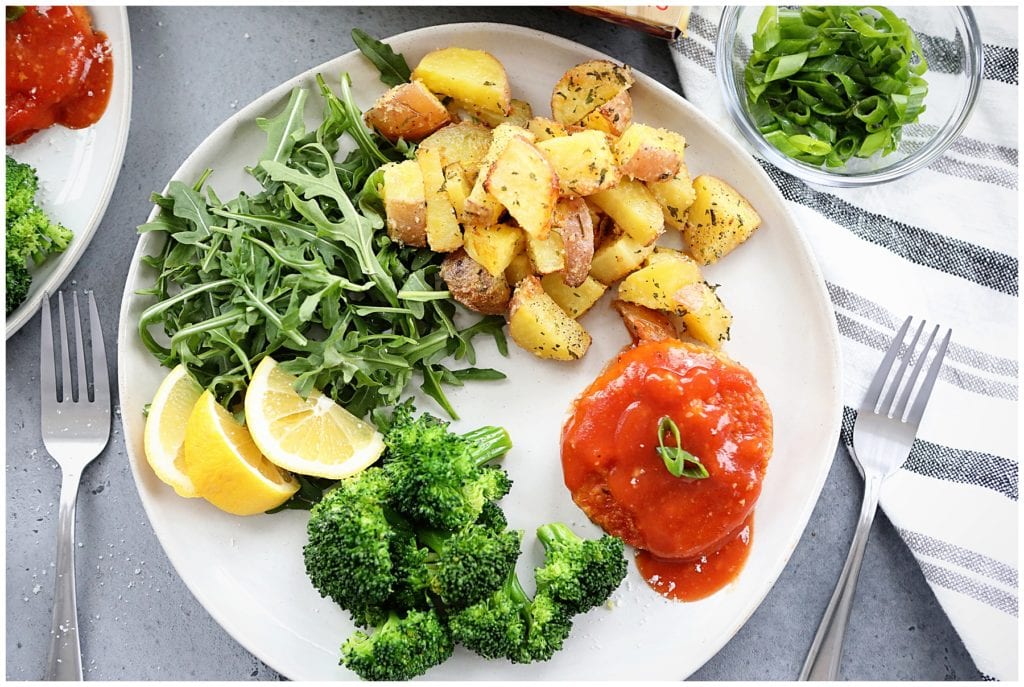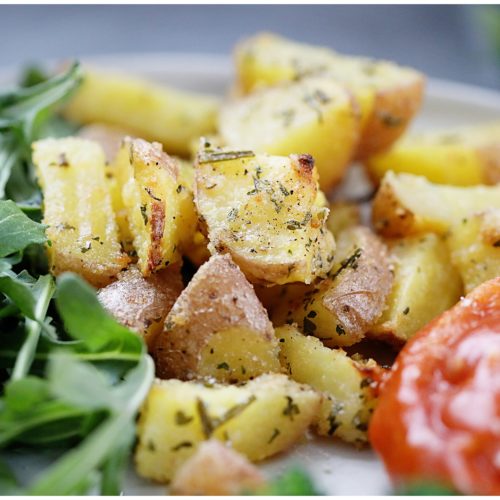 Ingredients
10-14

red potatoes

1/3

cup

freshly grated parmesan (You can also use pre-grated parmesan to save time)

3

Tbsp.

olive oil

+ 1 Tbsp

1 1/2

tsp.

garlic powder

1 1/2

tsp.

parsley

dried

1

tsp.

onion powder

1

tsp.

rosemary

fresh or dried, chopped

salt and pepper to taste
Instructions
Preheat your oven to 425 degrees.

Chop your potatoes into cubes and chop your rosemary.

Add potatoes to a bowl with the 3 Tbsp. of olive oil and then add all your other ingredients with the except salt and pepper.

Mix with a wooden spoon or your hands and lay out the potatoes on a baking sheet. Make sure they don't overlap on one another.

Sprinkle your salt and pepper on top of them once they are on the cookie sheet.

Add to the oven and cook for 20-25 minutes. Check them after 20 to keep from over cooking. I always need to go 25 to get the texture I like.

Remove from oven and serve immediately.