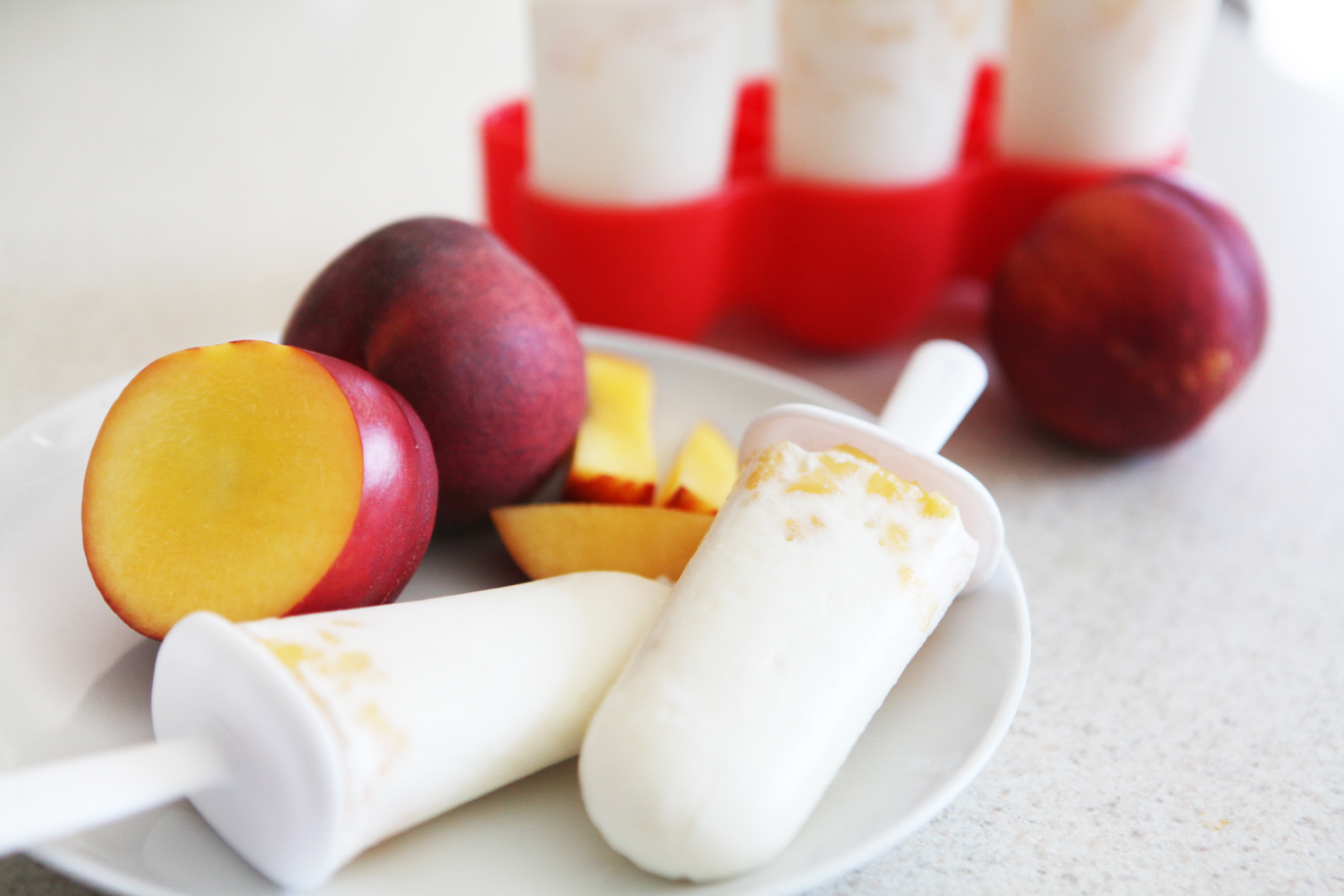 With the heat of summer kicking in, my daughter is loving popsicles. Unfortunately, she is asking for them for breakfast, lunch and dinner. The asking usually involves whining, crying and an occasionally a full-blown tantrum.
To make life easier, I thought I would make her a more nutritious version of this beloved treat so that it wouldn't be just pure sugar and water. Since we love yogurt so much here, I wanted to combine yogurt and fruit so she would find our homemade popsicles as tasty as the popsicles we buy at the store.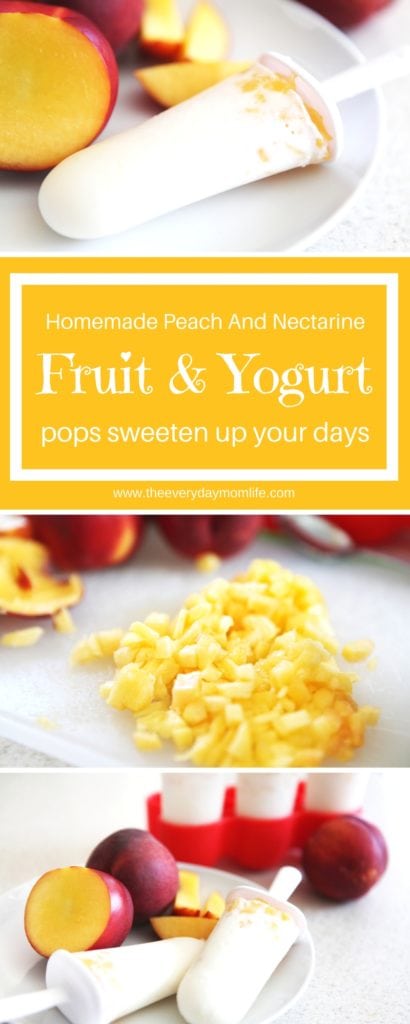 The Fruit and Yogurt Pops have really become a win-win for us. I feel good about giving her these because I know she is getting real fruit without added sugar and a serving of dairy too. She feels good that she gets to eat something sweet and cold on a nice, hot day. Check out the easy recipe and make these today! I bet you have all the ingredients right in your refrigerator now.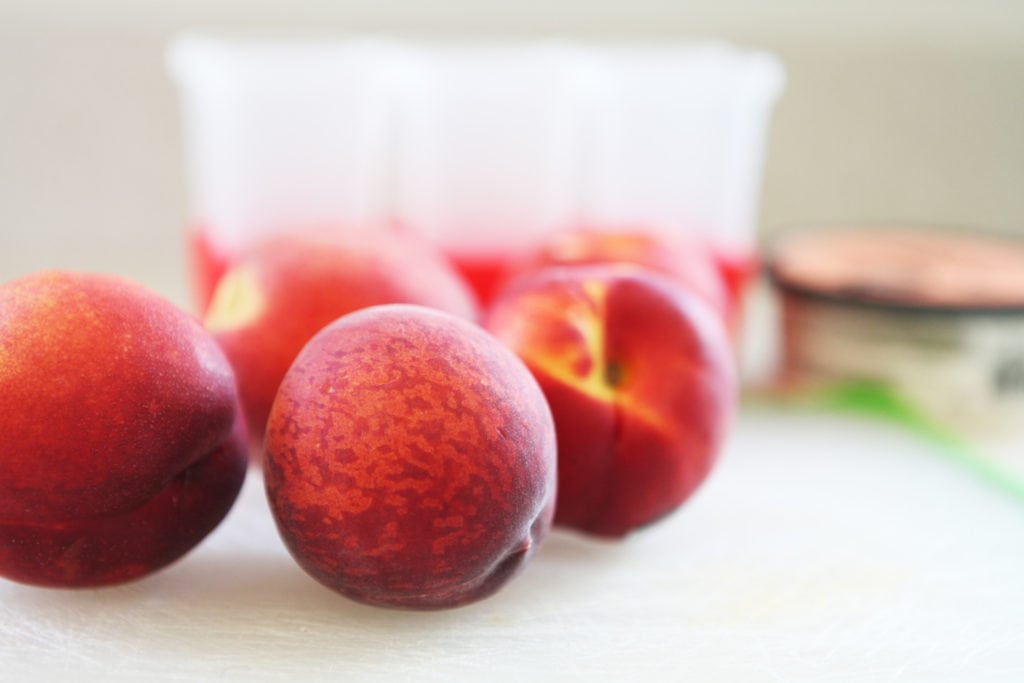 FRUIT & YOGURT POPS RECIPE
Supplies:
Popsicle molds. Mine are similar to these. I like how they are BPA free.
A mixing bowl
A measuring cup cup that you can pour from. I have this one.
Ingredients:
16 oz of your favorite yogurt – with out without fruit already mixed in
2 cups of chopped fruit (We used peaches and nectarines.)
2/3 cup of water
Steps:
1. Dice your fruit. You can use any kind of fruit, but since we had peaches and nectarines that were ripe, I decided to use these. I think these would be delicious with berries too and plan to try that next.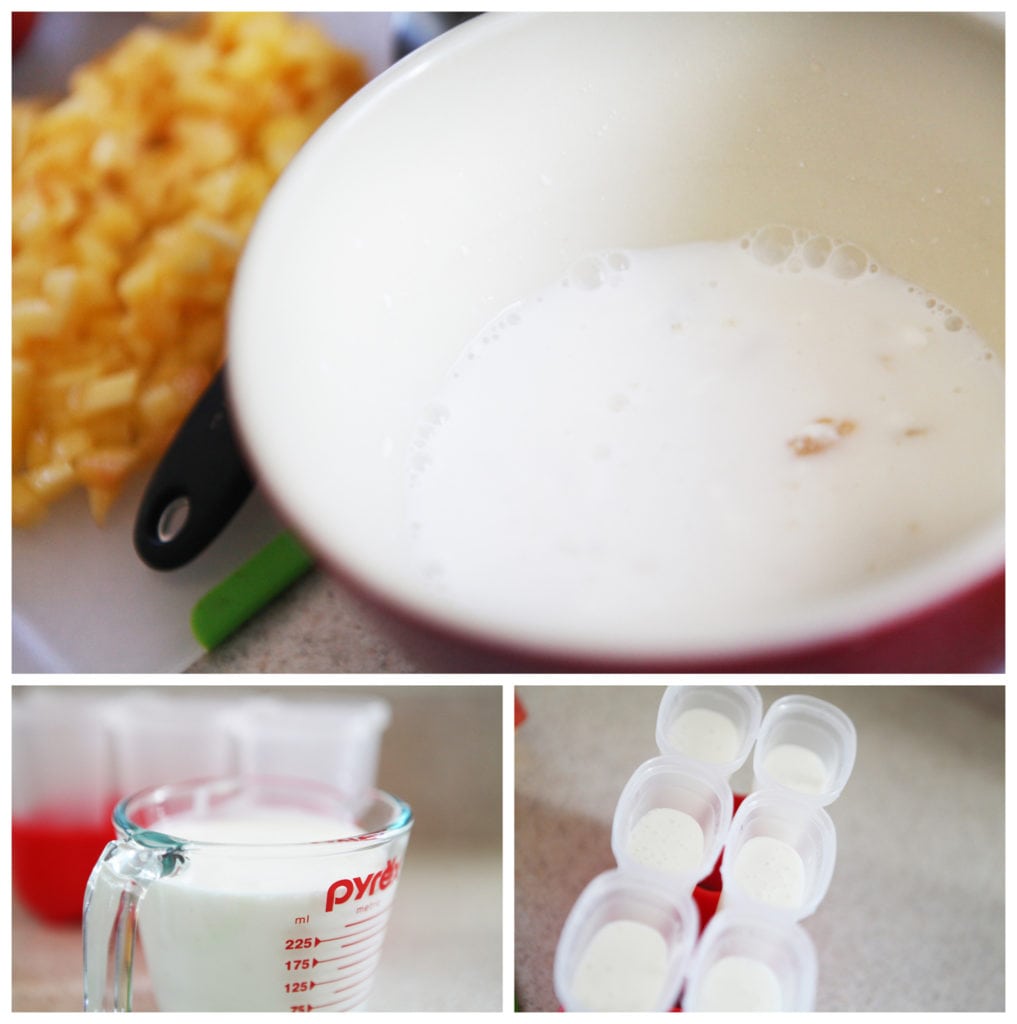 2. Add your yogurt to a bowl and mix in the water. You need the water here to help bind everything together and keep the yogurt from melting too quickly.
3. Use a measuring cup or some type of cup with a spout to pour your your and water mixture into the molds. I found this was the cleanest way to get it in there without making a mess.
4. Fill up the popsicle molds while leaving about a 1/2 inch to an inch of room for the fruit and popsicle sticks.
5. Spoon in the fruit on top of the yogurt mixture and push it down a bit so that the yogurt surrounds it.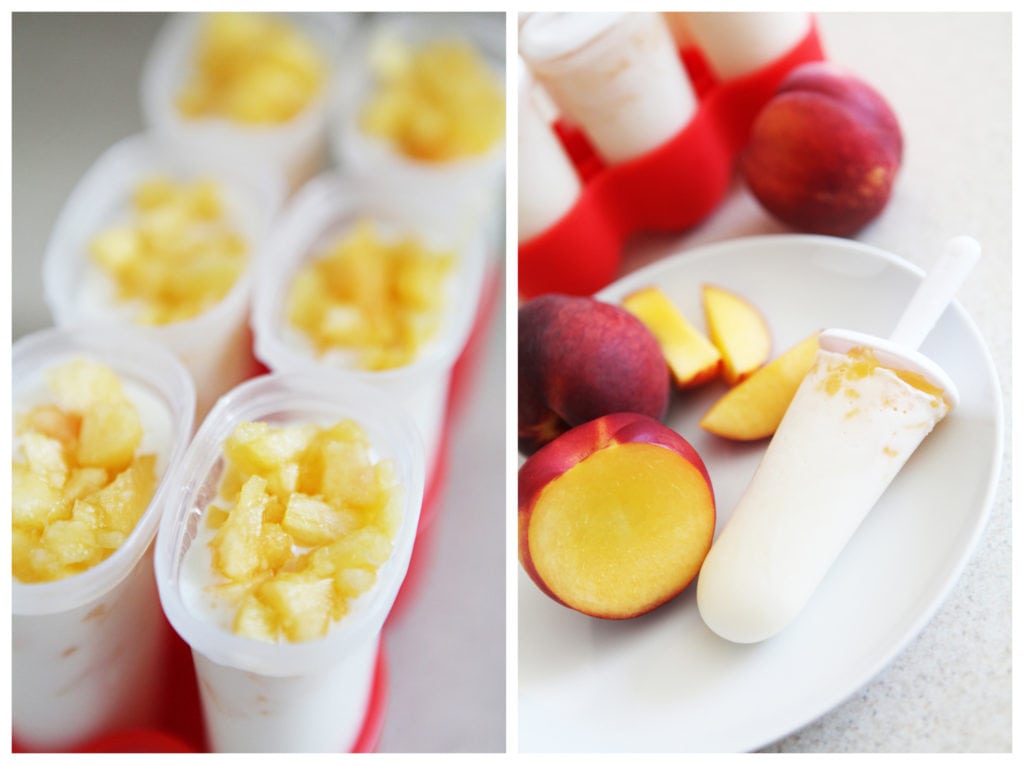 6. Add your popsicle sticks and tops.
7. Place in the freezer about at least three hours.
8. Serve and enjoy!
I hope your kids like these as much as my daughter does! Let me know what you think if you decide to make these at home.
Happy eating, friends!