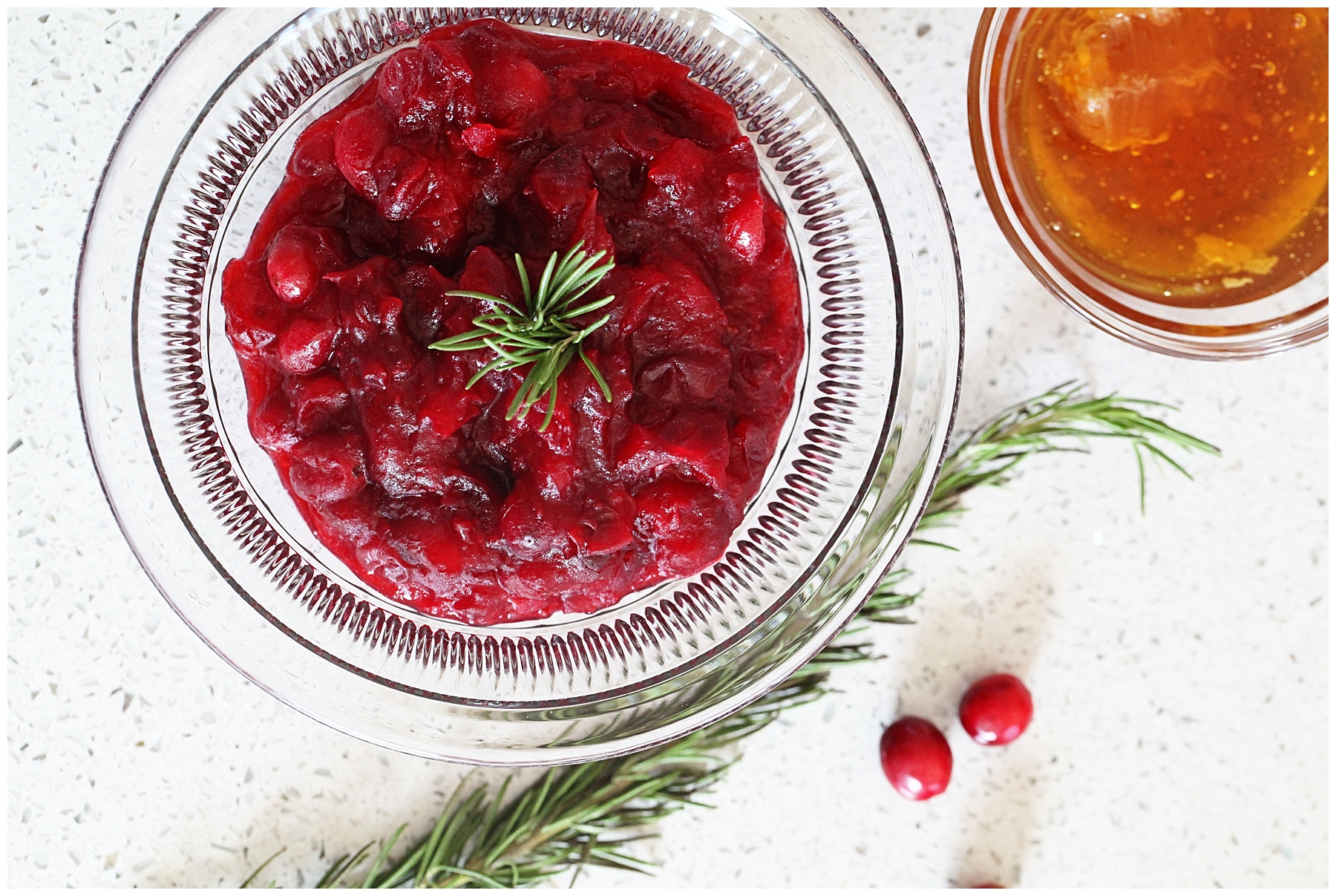 Cranberries have traditionally been one of those holiday dishes that I would pass on. Growing up I thought they were much too tart. They always seemed to get in the way of the delicious, savory foods like stuffing and gravy and mashed potatoes.
But I've come to appreciate them in the past few years and their tartness flavor. I find that when it's combined with the savory food staples, cranberries bring a beautiful balance to the meal.
It is believed that the pilgrims and the Native Americans ate cranberries at the first Thanksgiving due to the abundance in the 1500s so cranberries during the holidays, specifically Thanksgiving, is a tradition steeped in our history in the United States.
And contrary to popular belief, or what many have seen in the Ocean Spray commercials, Cranberries do not grow in water. They are a low-lying shrub or vine. They prefer bogs with soil made of sand, peat, gravel and clay.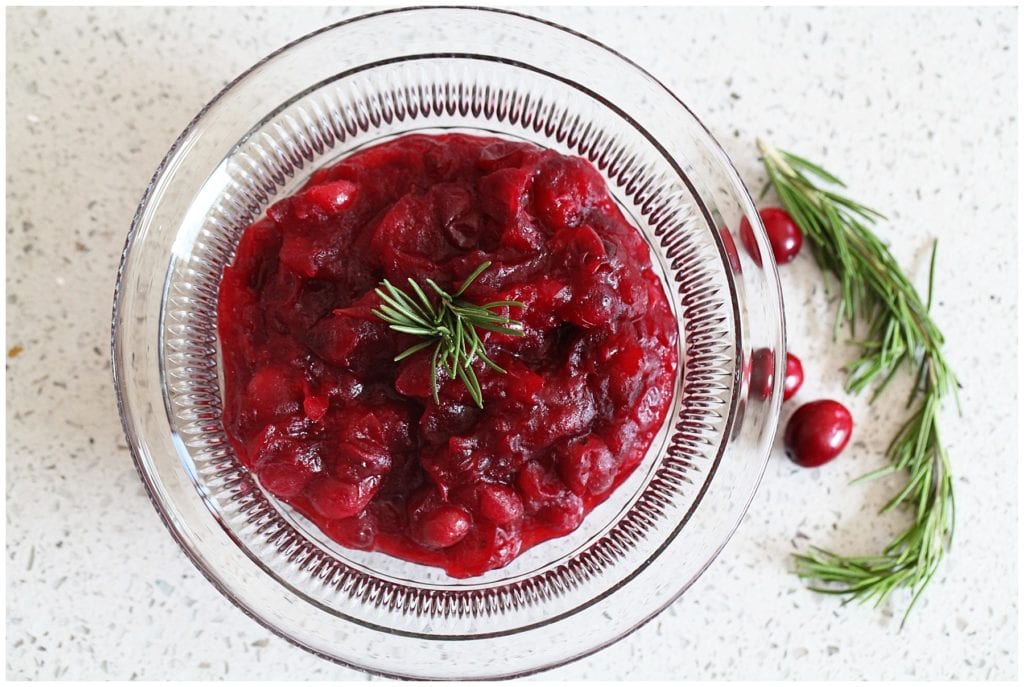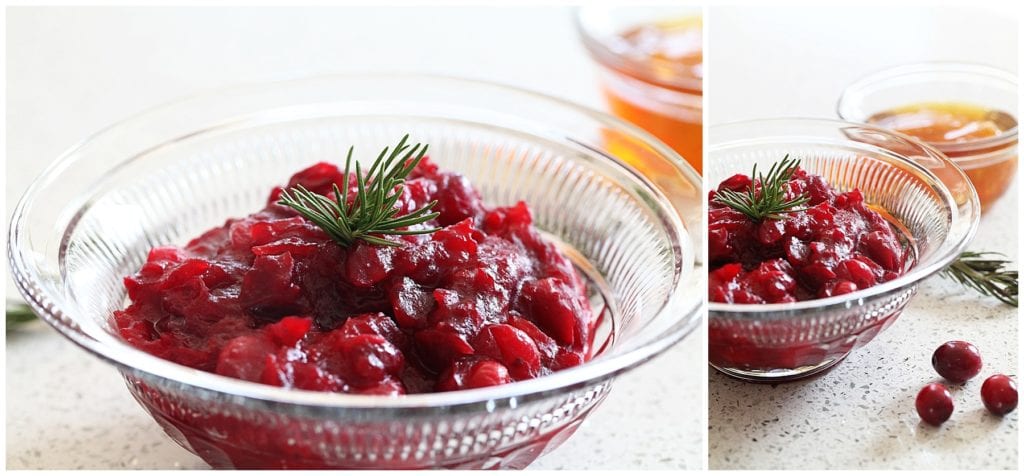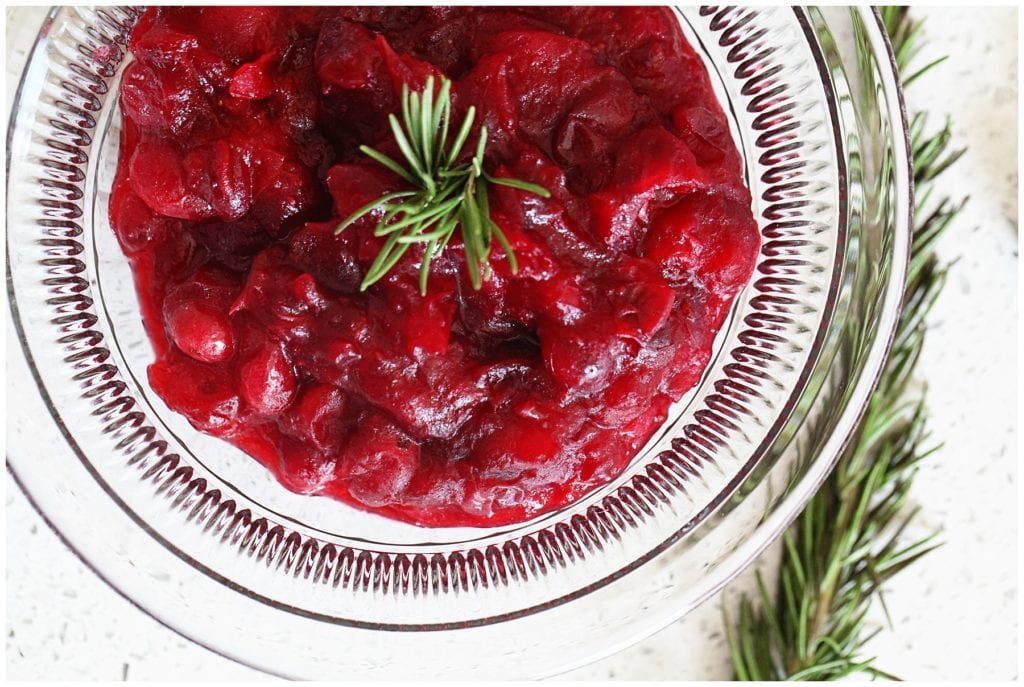 The reason you see them in water so often is because they are harvested "wet." This means that the bogs are flooded with water when the cranberries are ripe. They will be "beaten" off the vines if they haven't fallen off and the ripe berries will float. They are then sucked into a machine for harvesting.
You can see them flooding the fields and beating them off the vines here.
You can see them harvesting them from the fields here.
This cranberry recipe is perfect for Thanksgiving, Christmas or any other winter holiday when you and your family are gathered round a happy table. It's also really easy to make on a regular basis if you're a cranberry lover.
With just three ingredients, it's probably the easiest recipe I've ever made and pairs wonderfully with these sour cream mashed potatoes. Grab the simple recipe below and make these for your next holiday feast.

Holiday Cranberry Recipe
Prep time:
Cook time:
Total time:
Ingredients
1 bag (12 oz) of cranberries
½ cup of natural honey
2 sprigs of rosemary
Instructions
Add honey and cranberries to a sauce pan and heat on medium.
When it starts to bubble add sprigs of rosemary.
Let the mixture simmer for 5-10 minutes stirring frequently.
Serve warm
If you love cranberries, check out this Cranberry Upside Down Cake. For additional recipes, click here.