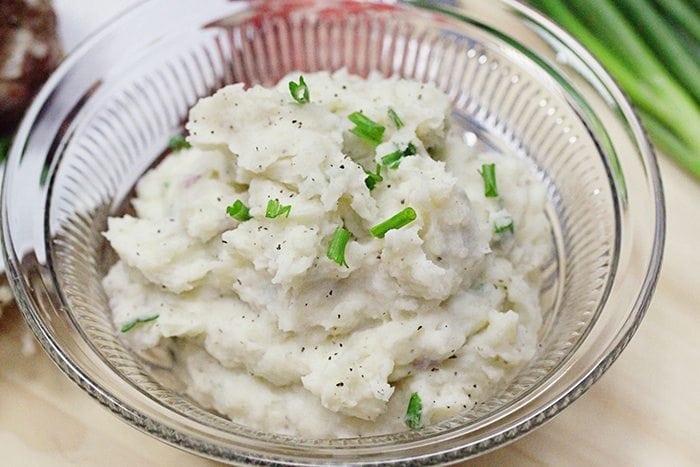 What do you think about when you think of mashed potatoes? Home, comfort, deliciousness…YUM!
If you picked all of the above then you've come to the right place because this recipe is for mashed potato connoisseurs. These Sour Cream & Chive Mashed Potatoes are creamy, dreamy and perfect with some meaty. 🙂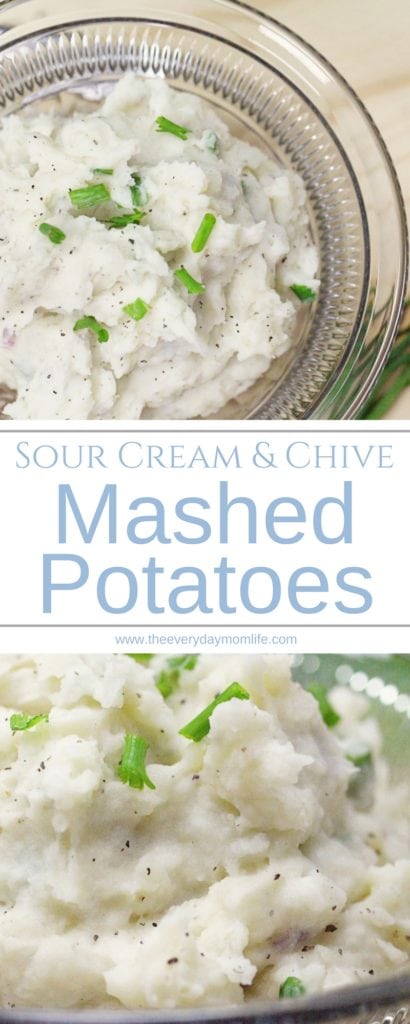 Whether it's Thanksgiving, Christmas, Easter or just a regular family dinner these mashed potatoes pair well with almost anything. Streak, chicken, pot roast, ribs, pork chops…you name it and this recipe will be the perfect compliment.
I first made these mashed potatoes on a weeknight so it's doable to make them after work. They only take about 30 minutes total and I didn't use anything but a handheld masher and wooden spoon to make it happen. No hand mixers required.
Check out the full recipe below and enjoy this tonight with your family or this holiday season with all those you love.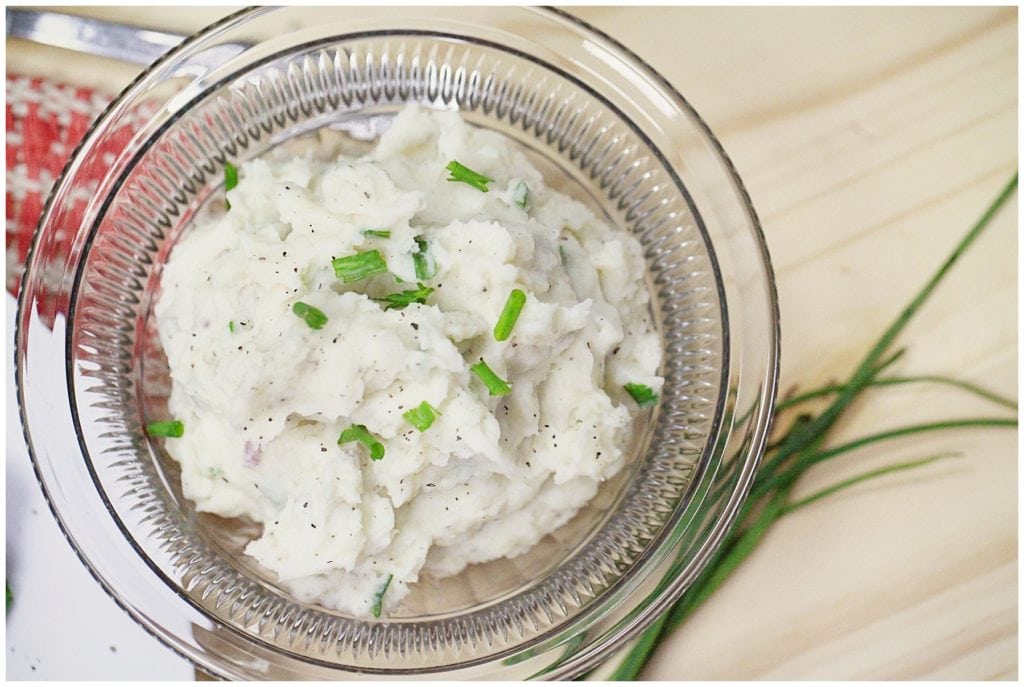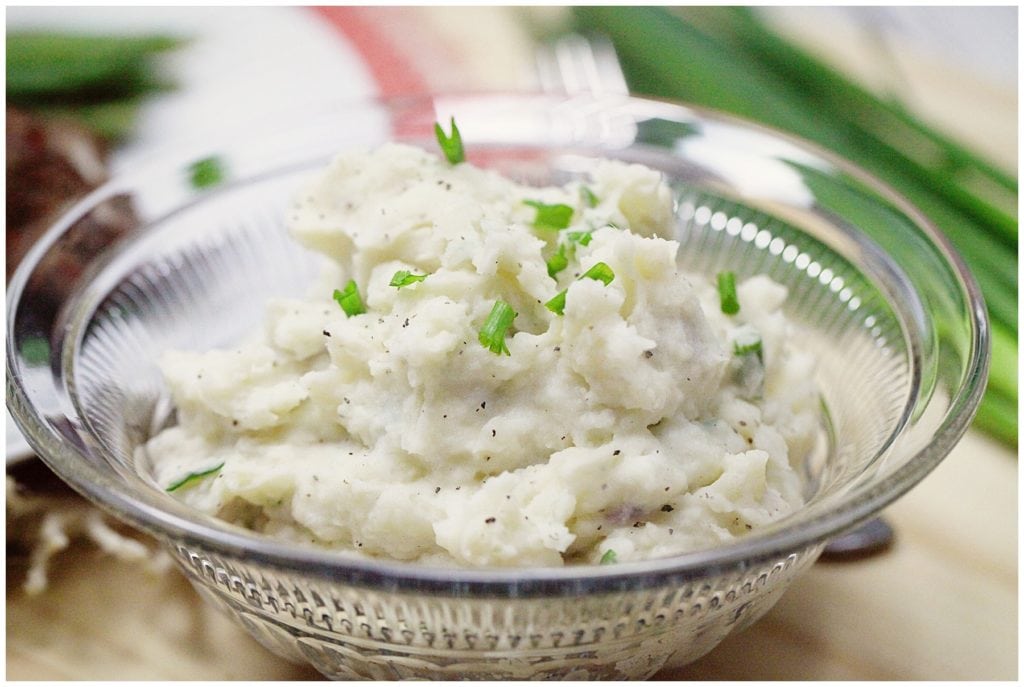 Sour Cream & Chive Mashed Potatoes
Servings: 4
Ingredients:
5 large red potatoes, washed, peeled and chopped into cubes
¼ cup of milk
2 Tbsp. of butter
2 Tbsp. sour cream
3 Tbsp. of chives, chopped
1/2 Tbsp. of salt
1 tsp. of pepper
1 Tbsp. of chopped green onion

Steps:
1. Add your chopped potatoes to a boiling pot of water. Cook them for about 20 minutes until they're soft and you can put a fork through them easily.
2. Drain your potatoes and add them to a large bowl. Add your milk, butter and sour cream. Mash with a hand masher and mix well.
3. Then add your chives, salt, pepper and green onion. Mix well.
4. Top with additional chives, green onion and freshly cracked pepper before serving.
That's it! These are incredibly easy and you'll be so happy with the flavor. I purposely didn't go overboard on adding too much of any one thing – sour cream, butter, milk, etc. – so that the potatoes could really sing. They're just nicely flavored with these rich, smooth and complimenting flavors of the spices, herbs and dairy ingredients.
So, how do you take your mashed potatoes? Gravy? No gravy? Do you mix them with corn? Tell me below!
Happy eating, friends! Click here for more side dish ideas.