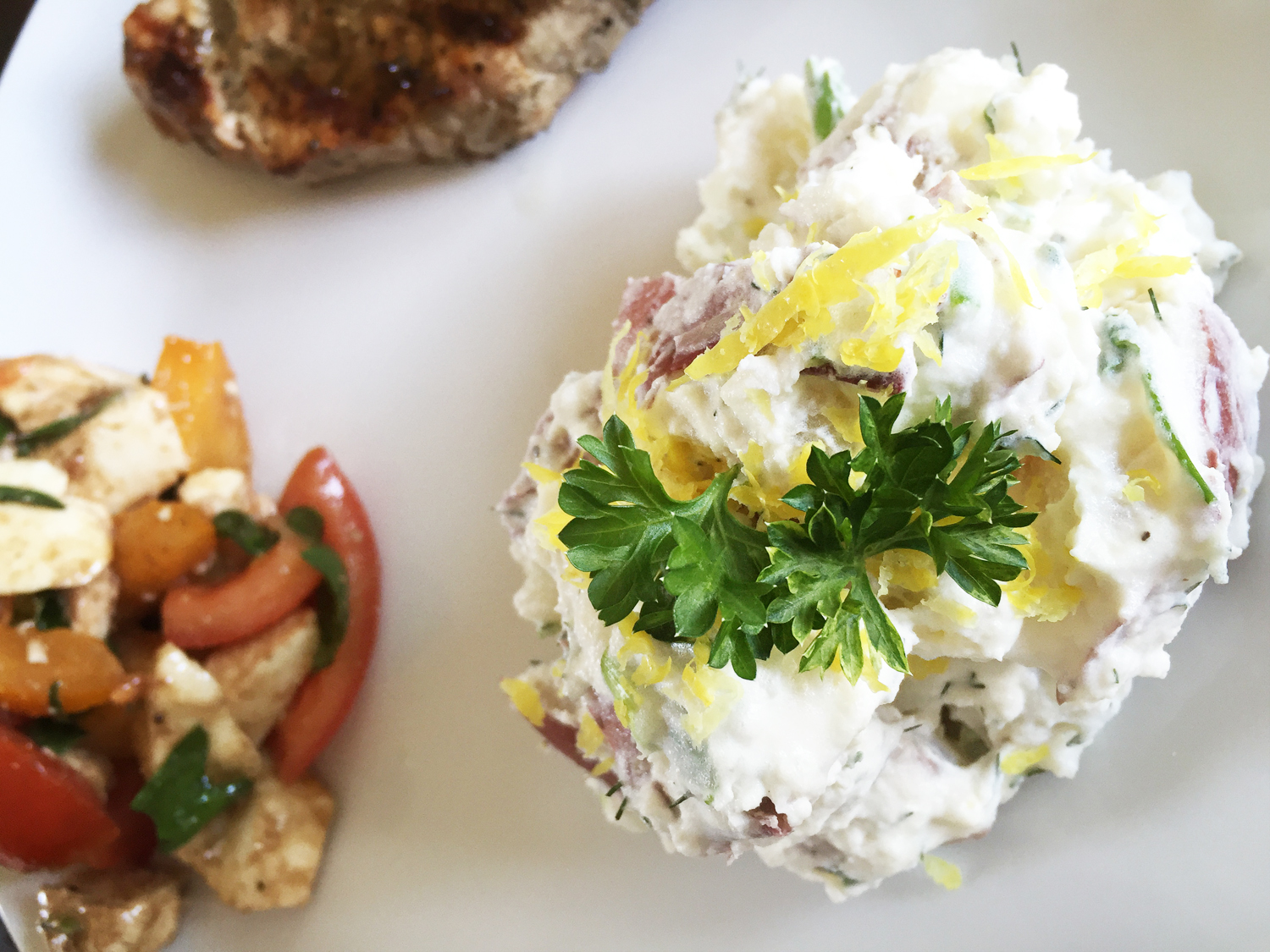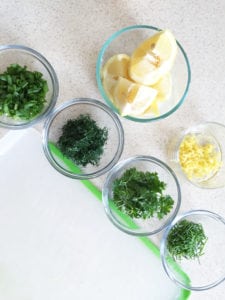 I love a good homemade potato salad during the summertime. It's the perfect side dish for any barbecue and will help fill you up without weighing you down. With all the fresh herbs growing in my garden right now, I was a little inspired to make a potato salad that used a lot of them.
I haven't been gardening long. In fact, last year was the first year. The previous summer my husband built me raised beds that he was sure would go to waste. After seven years of marriage he seems he do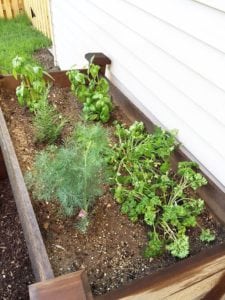 esn't seem to realize that once I want to do something, I go full steam ahead. Gardening has been one of those things.
At any rate, last year's garden was a success with the exception of my herbs. This year, I decided to plant them earlier and plant them in this free-standing raised bed or pots. Now, they are all individually flourishing and we have fresh herbs with almost every meal.
If you have fresh herbs on hand, adding them to a potato salad seems like a no-brainier to me. Potato salad is always so wonderfully fresh (as long as someone makes it and it's not the store-bought kind) that the herbs would be perfect companions for this classic summer dish.
Besides adding the herbs, I wanted to add another one of my favorite ingredients – cheese! I love all the variations that potato salad that are out there, but the creaminess of this one really hits the spot.
Check out the recipe below and add this to your 4th of July day menu!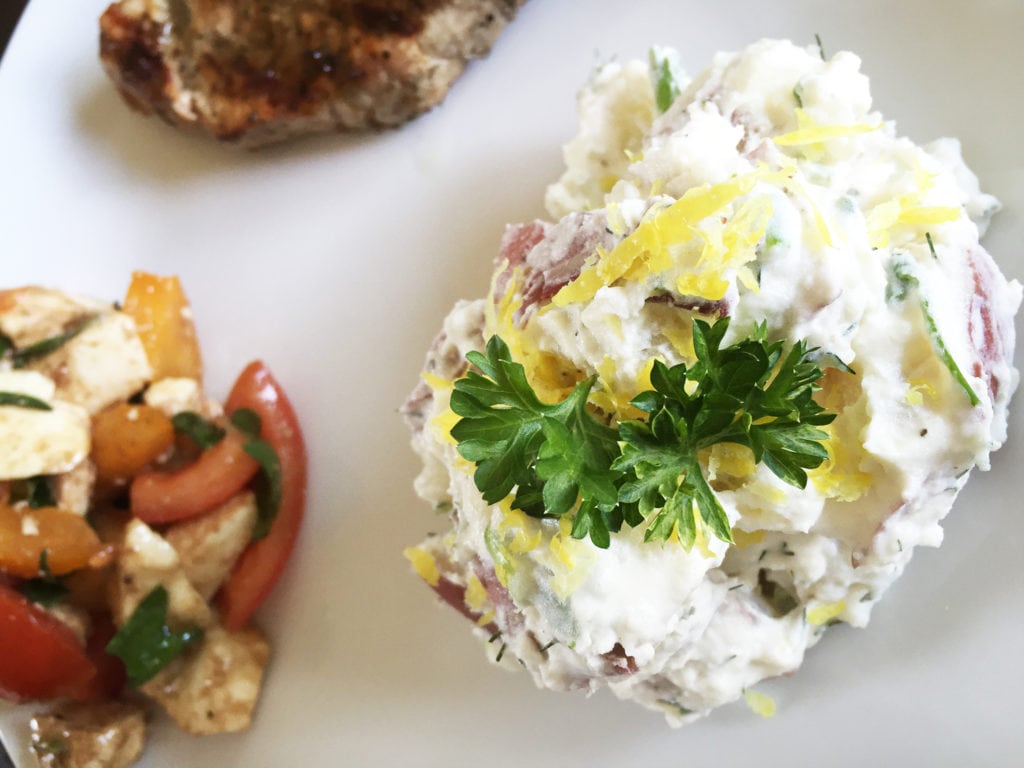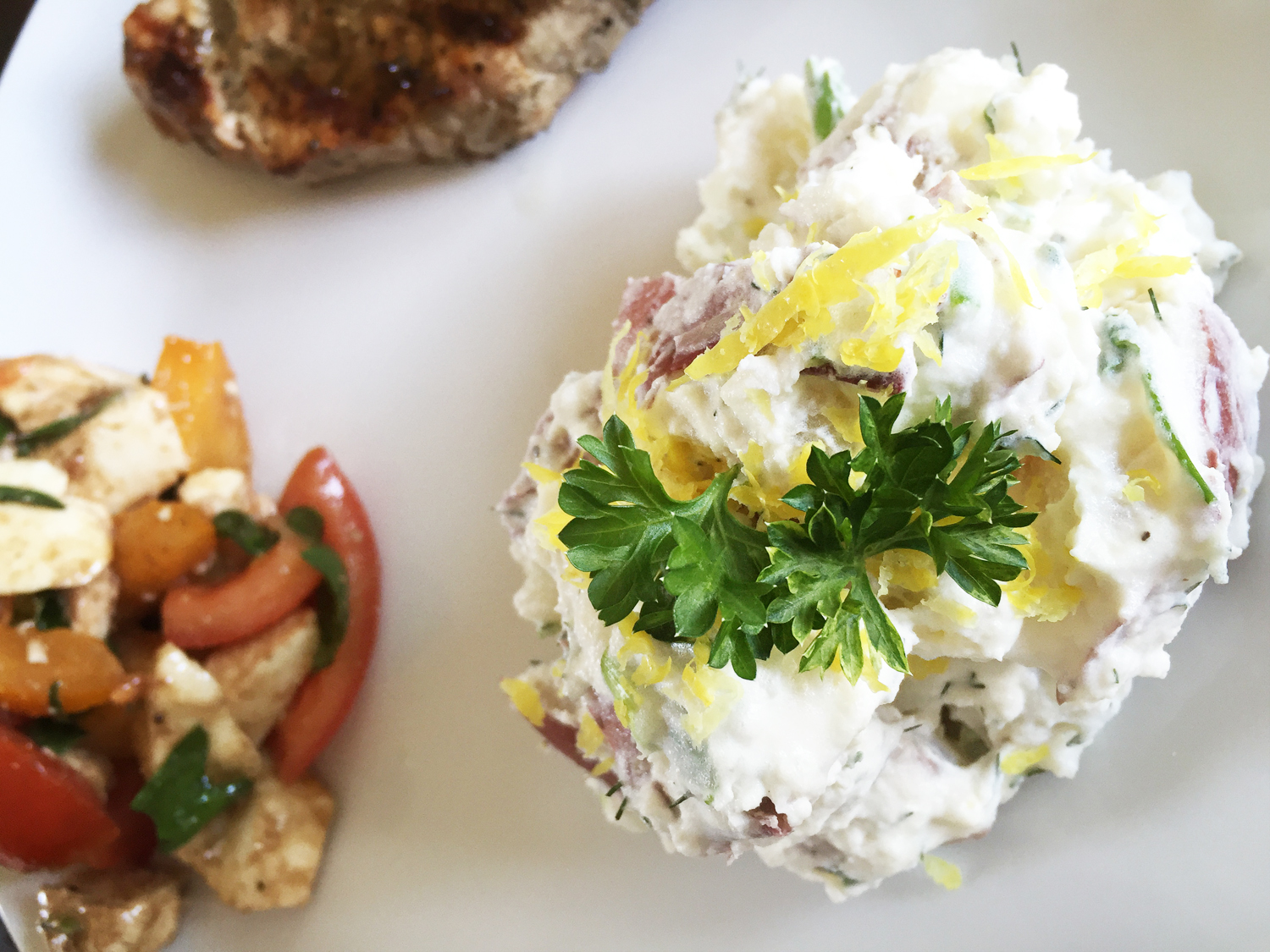 CREAMY 4 HERB POTATO SALAD
Ingredients:
8 red potatoes
1 cup of sour cream
8 oz of cream cheese, softened
½ cup of mayonnaise
3 Tbsp. of fresh green onion
3 Tbsp. of fresh dill
3 Tbsp. of fresh chives
3 Tbsp. of freshly squeezed lemon juice
3 Tbsp. of freshly grated parmesan
2 Tbsp of parsley
2 Tbsp. of lemon zest
Salt and pepper to taste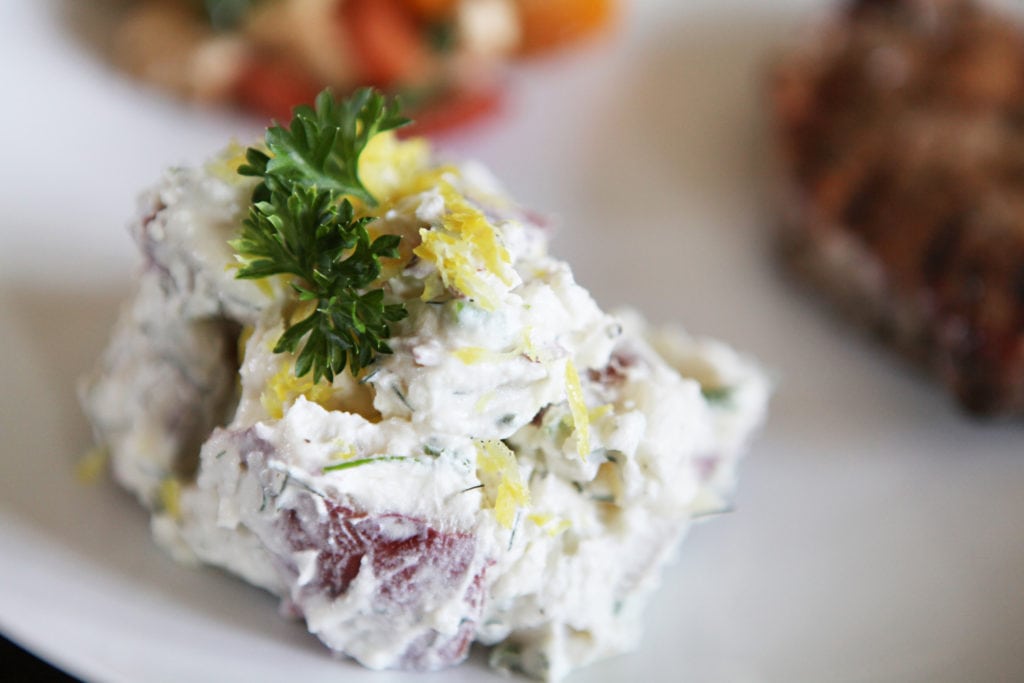 Steps:
1. Chop the potatoes into cubes and add them to a pot of salted, boiling water for about 10 minutes. Make sure that they are cooked through and soft enough for a fork to pierce. Be careful not to cook them too long or you will end up with mashed potatoes.
2. While the potatoes cook, chop all your herbs, zest your lemon and measure out all your wet ingredients. Make sure you have a good set of knives for this. Chopping herbs can seem tedious if you don't have good, sharp knives. We use this set at home.
3. Once the potatoes are done, drain them and run some cold water over them for about five minutes. Or, if you don't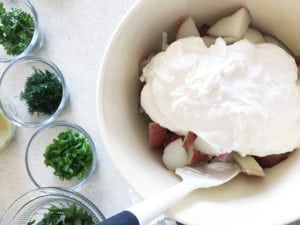 want to keep the water running, add them to a bowl of cold/iced water to cool and then drain them again. I find a greats strainer like this one makes straining so easy because I can just place it in the sink and pour the pot of potatoes and water in.
4. Combine and mix all your wet ingredients while your potatoes are in the ice bath.
5. Once the potatoes are dry, add them to your serving bowl and mix in your wet ingredients.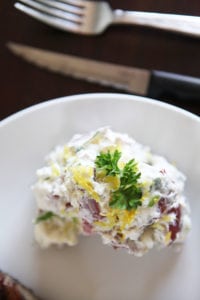 6. Add each of your herbs and then mix thoroughly.
7. Add your lemon juice. This will actually act as a natural preservative for your dish.
8. Season with salt and pepper to taste.
9. Chill for at least an hour.
10. Before serving, top off with your lemon zest and a little more parsley.
I hope you enjoy it! Have a happy 4th of July, everyone. Happy eating!