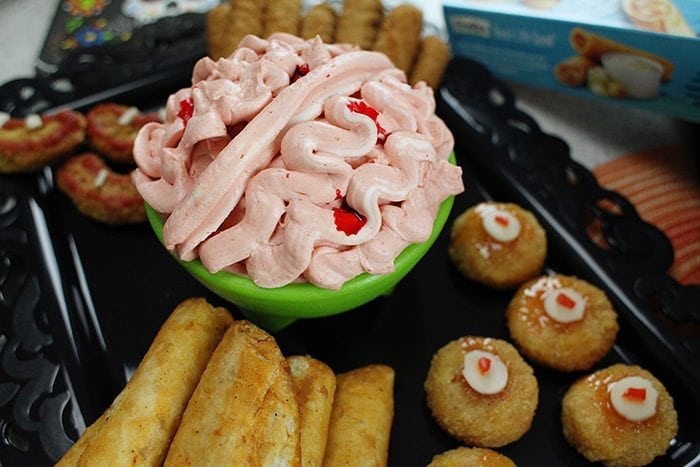 Don't lose your head over finding the perfect food and novelty items for your Halloween party. This Cheese for Brains Halloween Dip is a killer.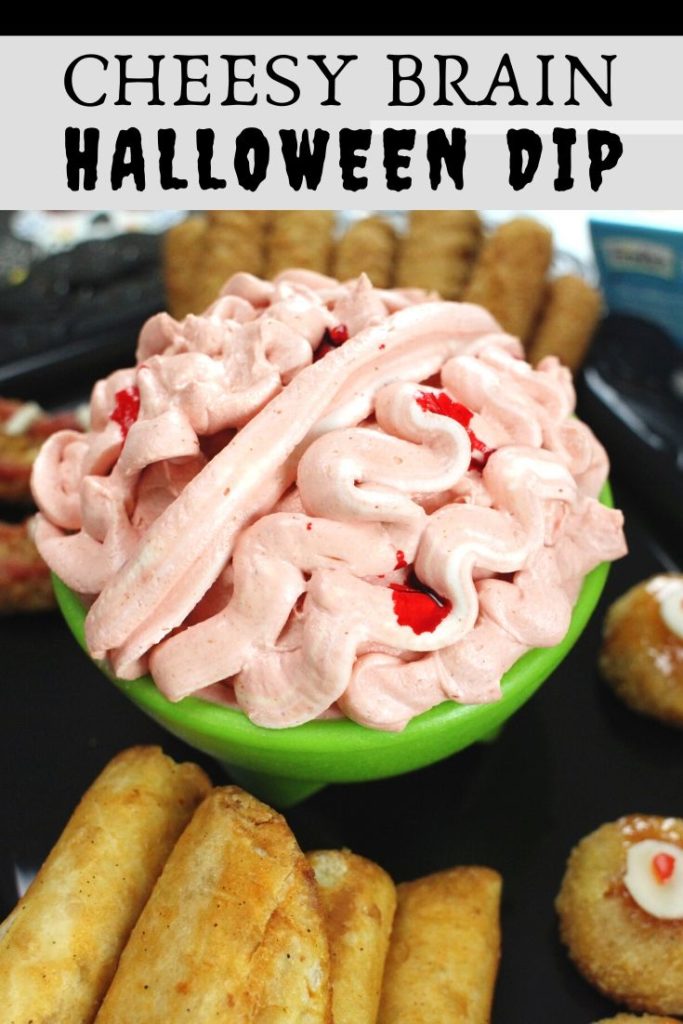 It's creepy and kooky, mysterious and spooky. It's all together ooky. But perfect for your family.
This easy recipe is sure to give guests a trick while being tasty enough to be the treat. Use it for chips, pretzels, tortilla rolls or any number of other snack-like food for your Halloween party this year.
Check out the video and instructions below for the easy recipe.
Cheese for Brains
Ingredients:
4 packages of cream cheese
3 packages of taco seasoning
1 large jar of salsa, strained
Red food coloring

Steps:
1. Mix together cream cheese, taco seasoning and strained salsa. Make sure it's mixed really well. Feel free to use a hand mixer.
2. Add drops of red food coloring until you get the intended pinkish results.
3. Refrigerate for 1 hour.
4. Trick! Place an avocado in whatever bowl you will be making your brain in. This will give the dip it's shape. If you don't want to do this it will be flat or you will have to double the recipe to make enough to fill out the middle.
5. Dome about half the cheese over the avocado.
6. Add the other have to a piping bag. Make one line down the center to divide the hemispheres.
7. On each side use squiggly lines starting at the top and going front to back. Fill in any gaps with more squiggles. (See video.)
8. Add squirts of red food coloring on the outside for additional "blood."
9. Set up your platter and serve!
Bonus recipe!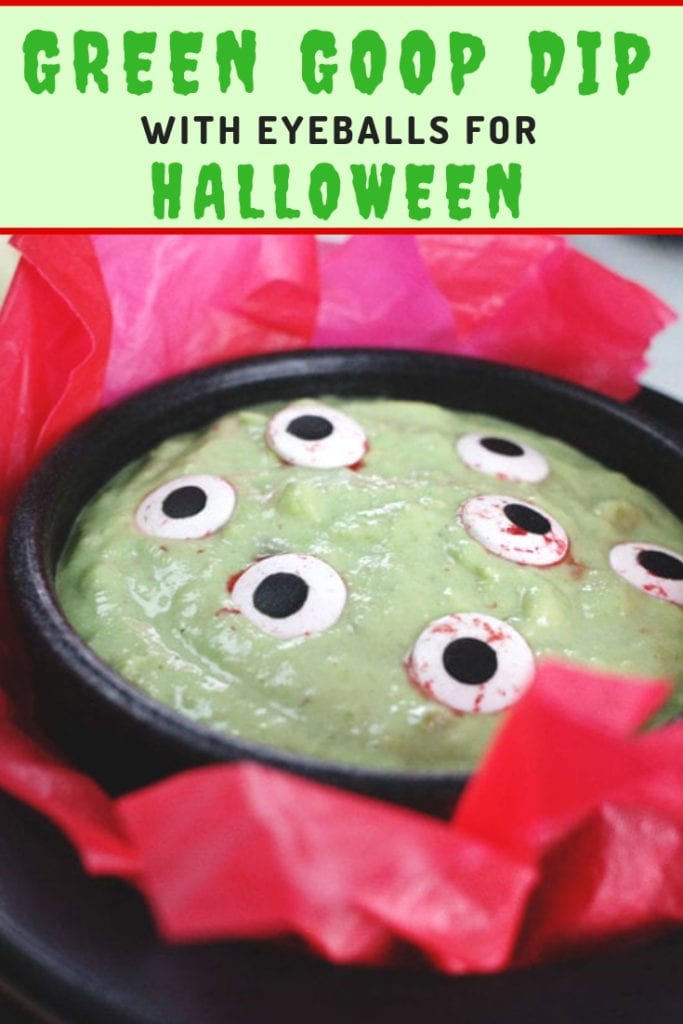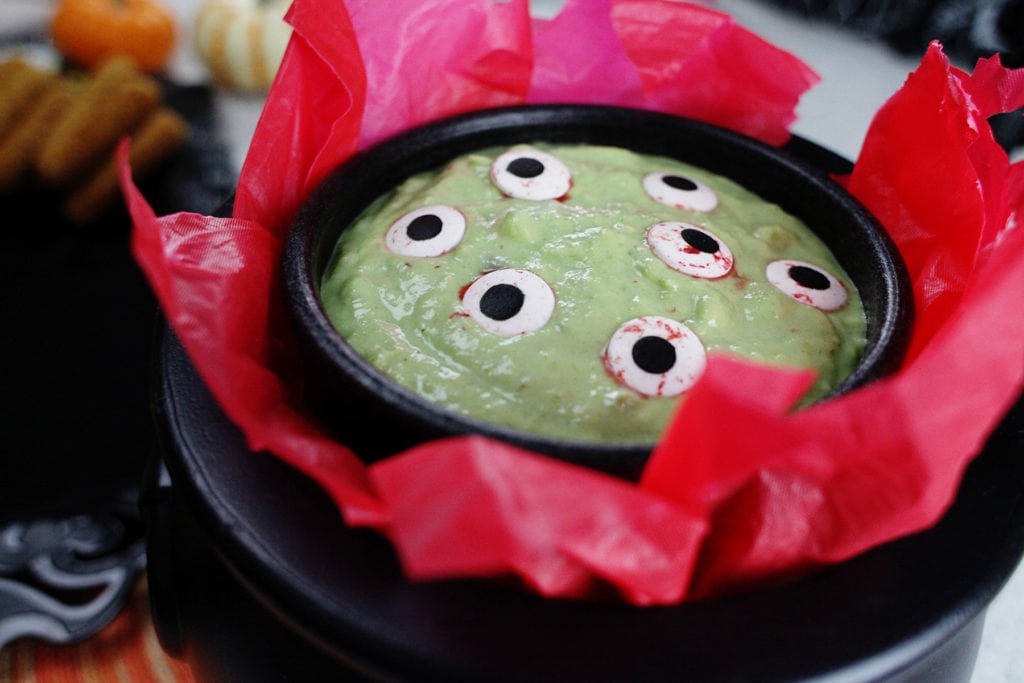 Green Goop Dip
Ingredients:
4 ripe avocados, smashed
1/4 cup white queso cheese
1 cup of ranch dressing
Steps:
1. Mix everything together and serve!
2. Top with candy eyeballs or make eyeballs using sliced string cheese and black olives!
If you have a school party or want to give the kids something other than candy, check out these cute, tasty, fruity Halloween snacks!
Happy Halloween, everyone! I hope you have a frightfully delicious time!
For more recipes, click here.