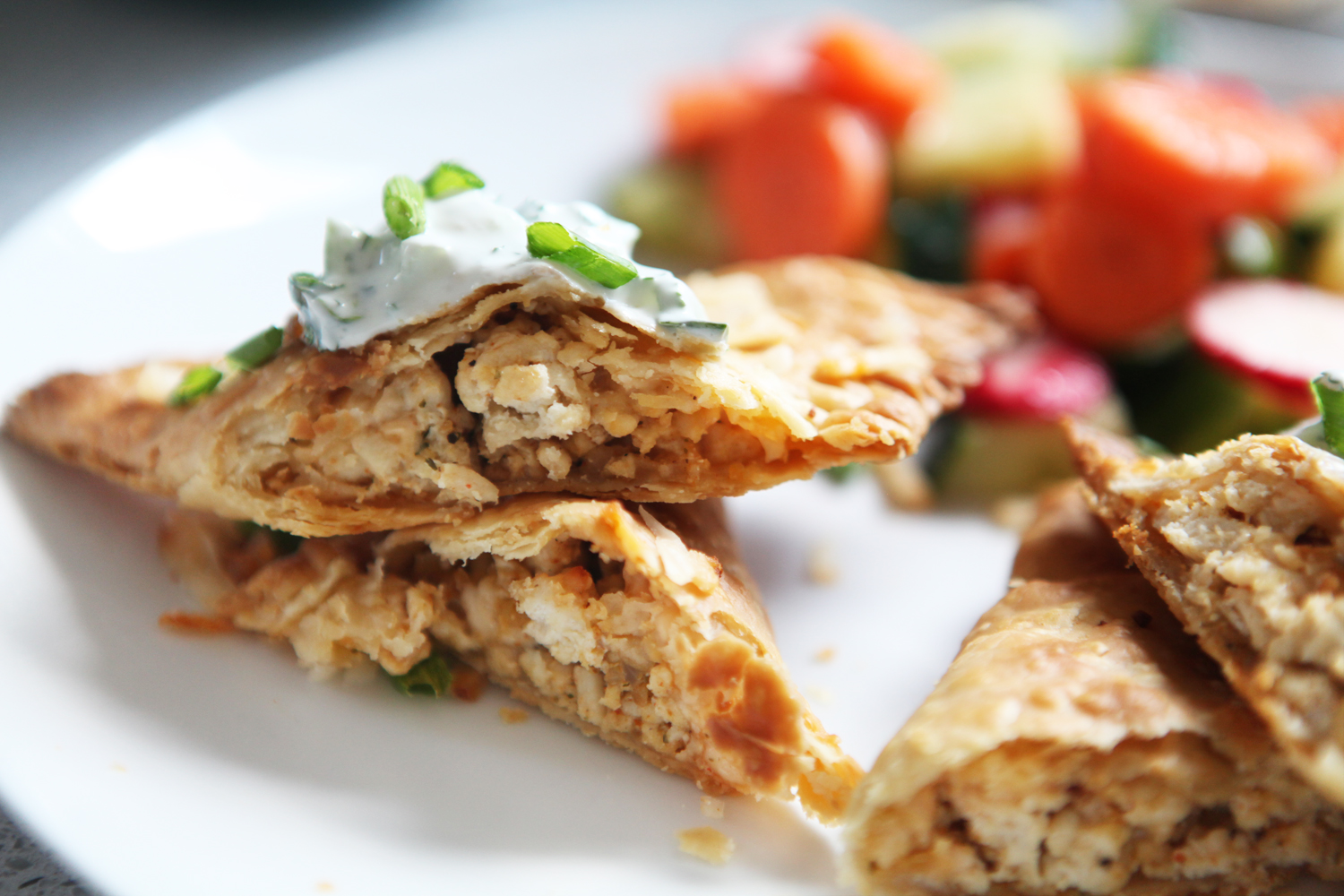 I'm a cheese girl. I love all kinds of cheese – blue cheese, goat's cheese, stinky cheese, etc. If a person could live off cheese (and wine and bread), I'd be in heaven. So I jumped at the chance to try out Sartori's BellaVitano Chipotle Cheese this weekend at home.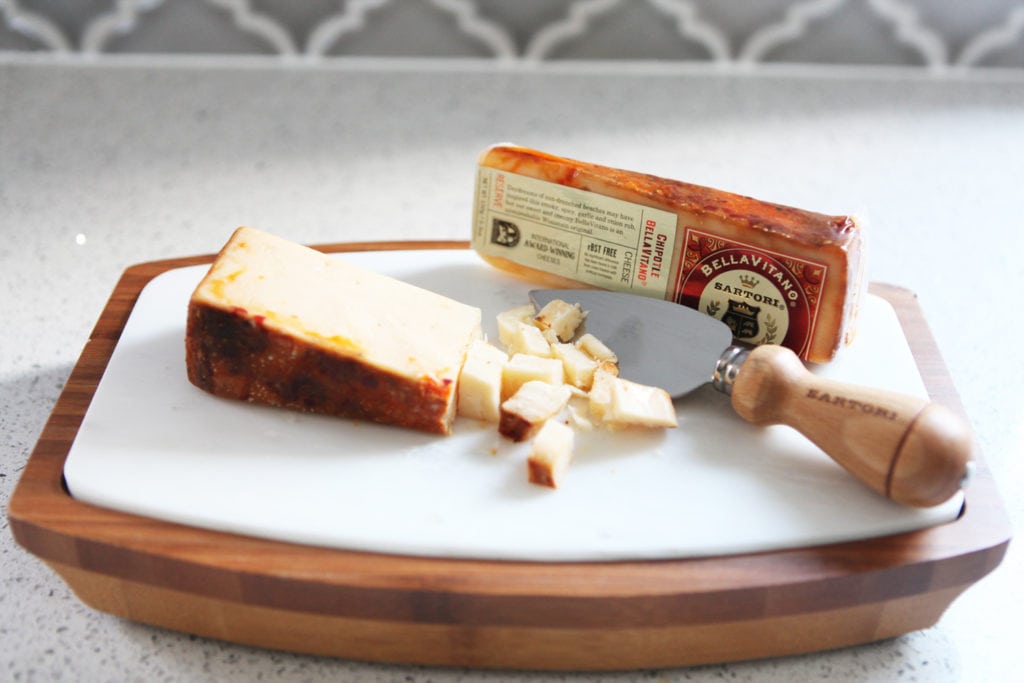 Before whipping together the recipe my husband and I wanted to try out the cheese itself and immediately fell in love with its creamy texture. It was everything that a good cheese should be.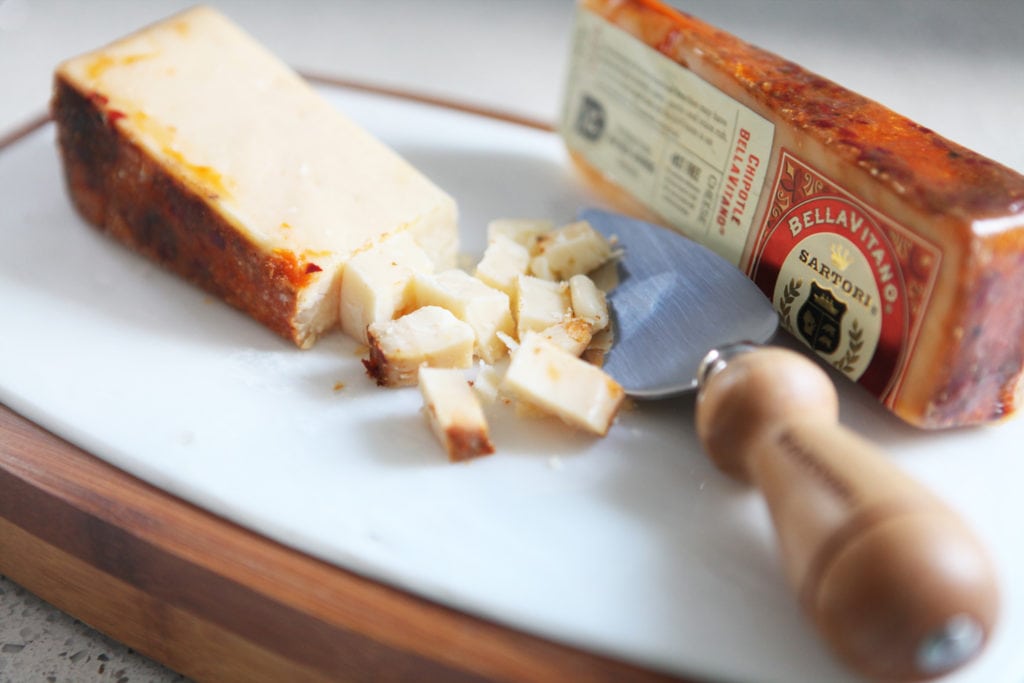 That creamy texture was complimented by a smoky and slightly spicy flavor that was rubbed onto the outside of the cheese wedge. It really kicked the flavor up a notch and made this cheese memorable. In fact, my husband kept eating it as I was prepping in the kitchen. I would be a perfect and easy appetizer just chopped into cube and served by itself or alongside bread, nuts and sweet, dried fruits.

I decided I wanted to try making a cheese and chicken hand pie. I like easy recipes that are a bit different and as I mentioned before, I like my cheese with some great bread. I also generally need something that I can do on a week night after work. It's a necessity that the recipes I pull together be something that is quick and will really work in daily life. I earn bonus points in life if my picky kids eat them.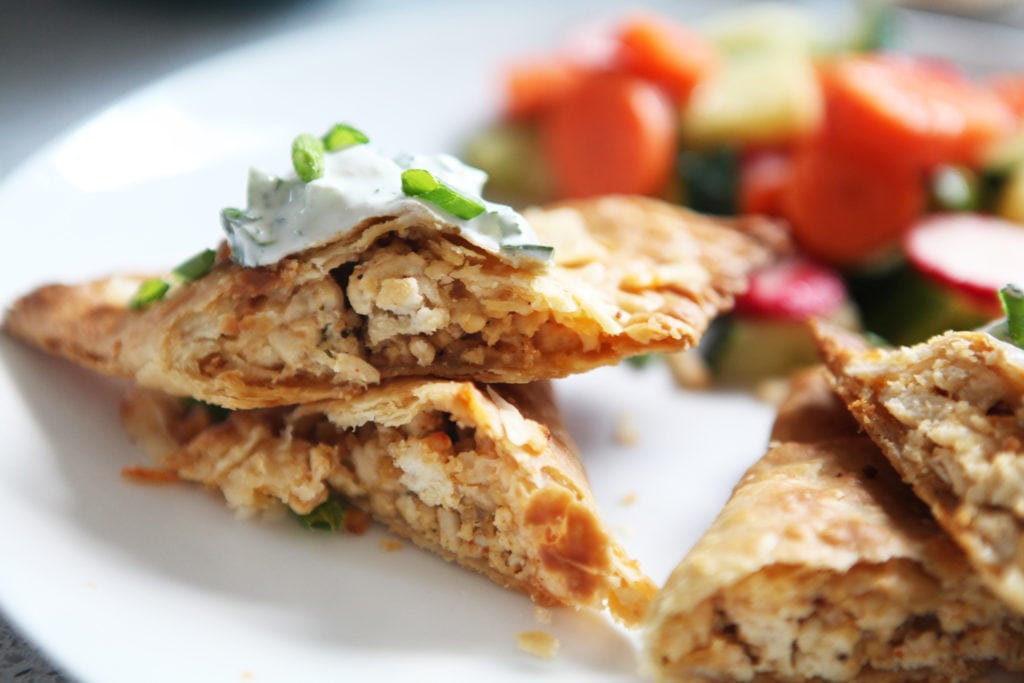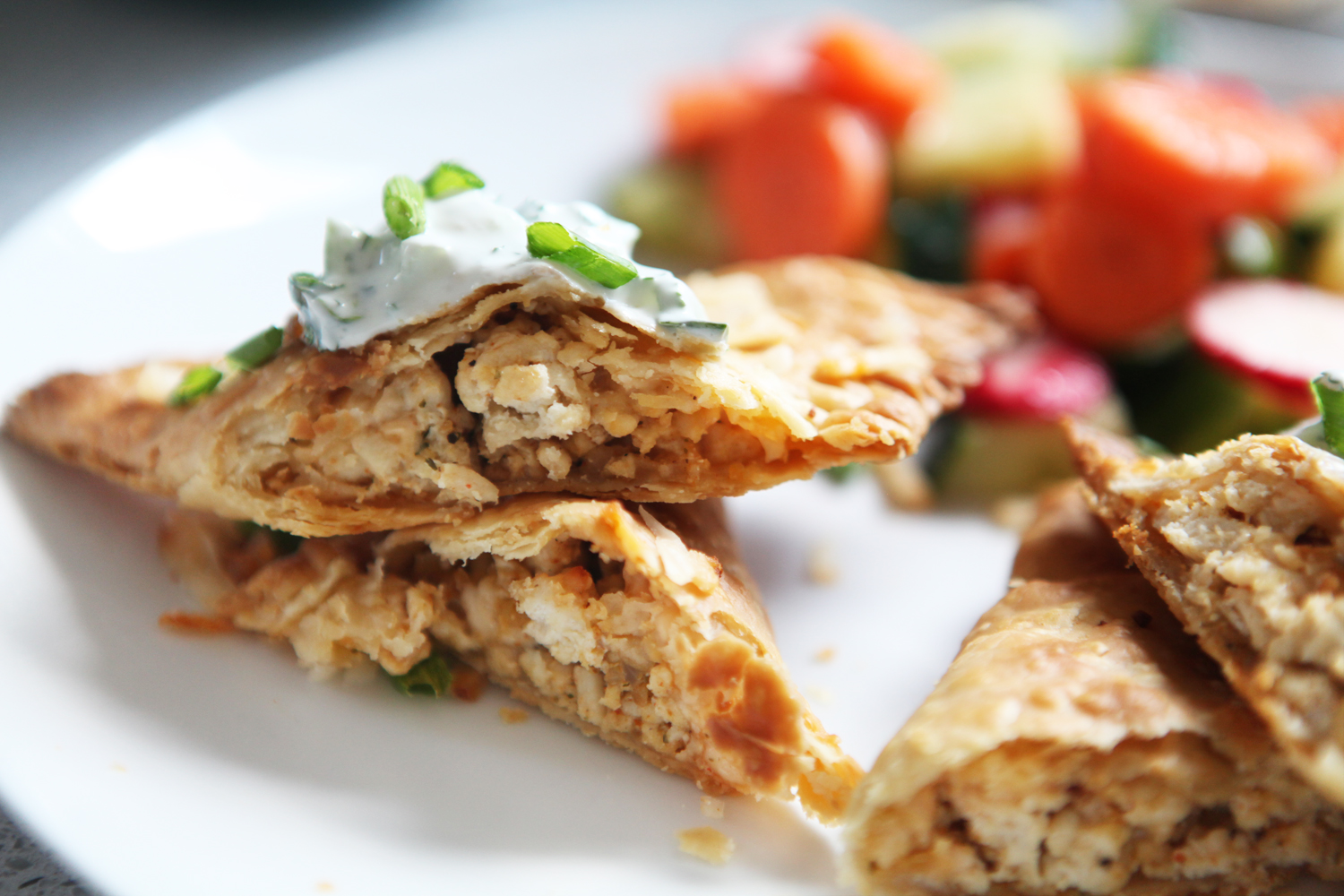 Ingredients:
Cheese & Chicken Hand Pies
1 cup of Sartori's BellaVitano Chipoltle Cheese, shredded (a little less than one wedge of cheese)
1 lb. of ground chicken
Two refrigerated pie crusts
Two green onions with the onion bulb. I had some small ones growing in the gardenOr one small onion.
½ cup of water
2 Tbsp. of chicken taco seasoning
2 Tbs. olive oil
Salt and pepper
Sour Cream Dip
½ cup of sour cream
2 Tbsp. of cilantro
Juice of 1 lime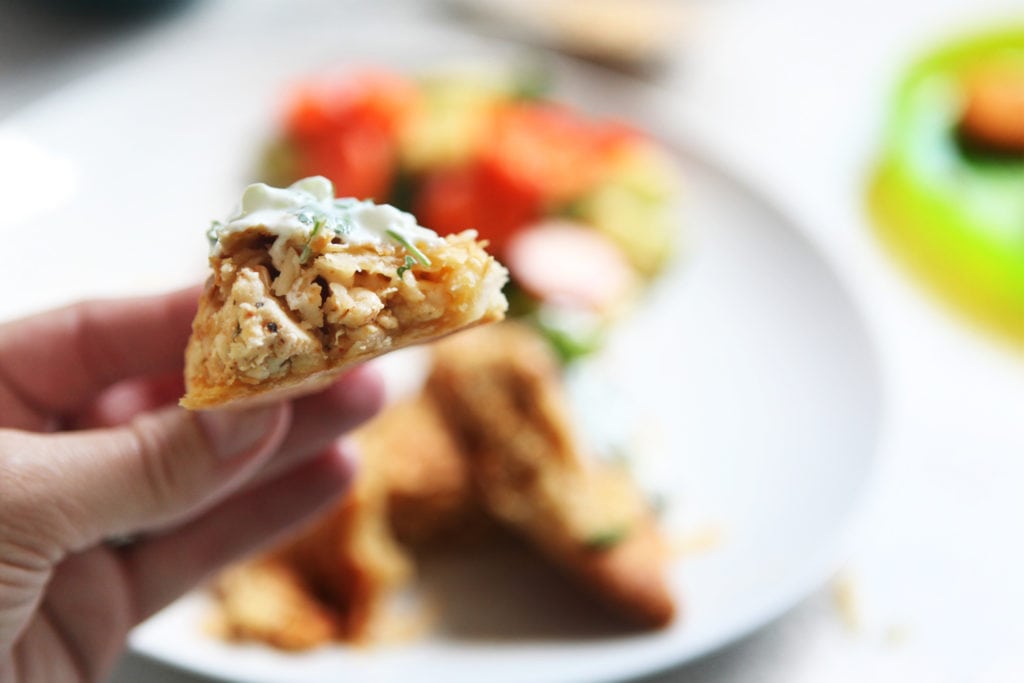 Steps:
1. Preheat your oven to 450 degrees.
2. Shred your cheese, chop your cilantro finely and cut your lime into quarters.
3. Dice the white part of your onions. Slice the green stems separately and put aside.
4. Add your olive oil to your pan and heat then add your onions.
5. Once onions have become fragrant, add your chicken.
6. Add the taco seasoning and water. Be sure not to add too much seasoning here. You don't want it to overpower the great taste of the cheese.
7. Cook thoroughly until the chicken is browned and cooked through. Once it is done, turn off heat and remove it from the burner.
8. While the chicken cooks, roll out our pie dough and cut into four pieces.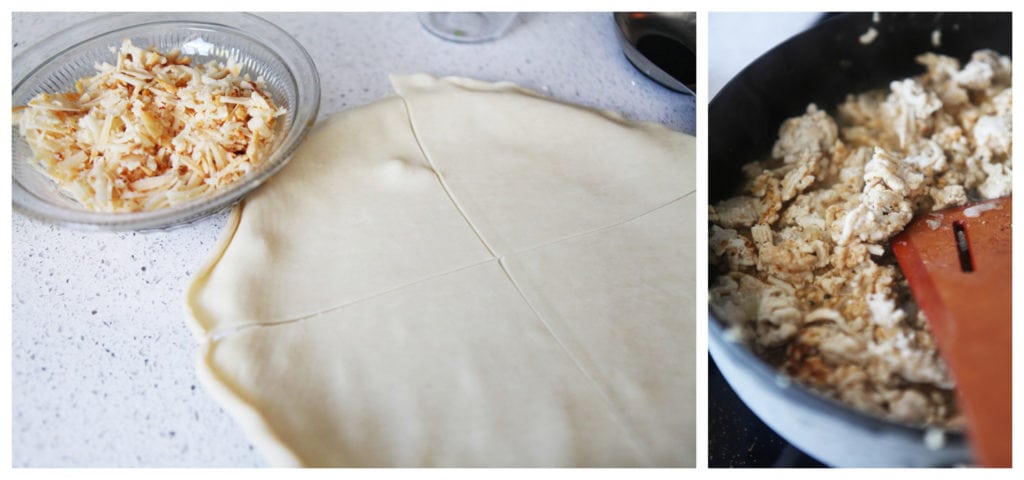 9. Add each piece to a baking sheet that you have greased with olive oil.
10. Top each piece with one spoonful of the chicken mixture. Then, top that with a spoon of Sartori's BellaVitano Chipotle Cheese.
11. Fold the dough over onto itself and fold it over the seams. (See photo.) You can also make it look fancy and use a fork to add the pie crust marking on the side of the seam.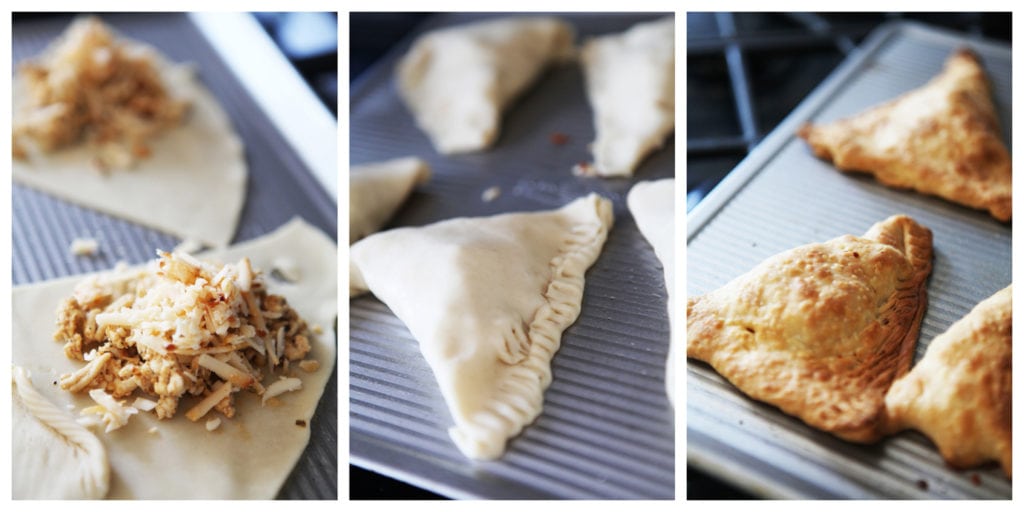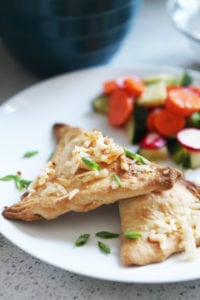 12. Bake in the oven for 10 minutes or until golden brown. All oven times will vary.
13. While the cheese and chicken hand pies bake, add your sour cream, lime juice and cilantro to a bowl. Mix thoroughly.
14. Once your timer goes off, remove your hand pies from the over. Let cool and enjoy!
Top with the sour cream sauce, dip them or eat them plain! The cheese blends seamlessly with the chicken and the taste is a light, smoky flavor that will taste like the best comfort food after a long day. Oh and my daughter ate these without the sour cream sauce so bonus points for me!
I hope you enjoy Sartori's BellaVitano Chipotle Cheese and much as we did. My husband has been snacking on our supply and even started to create his own recipes with this creamy, tasty cheese. If you try it out, let me know how you like it in the comments below. Happy eating, friends!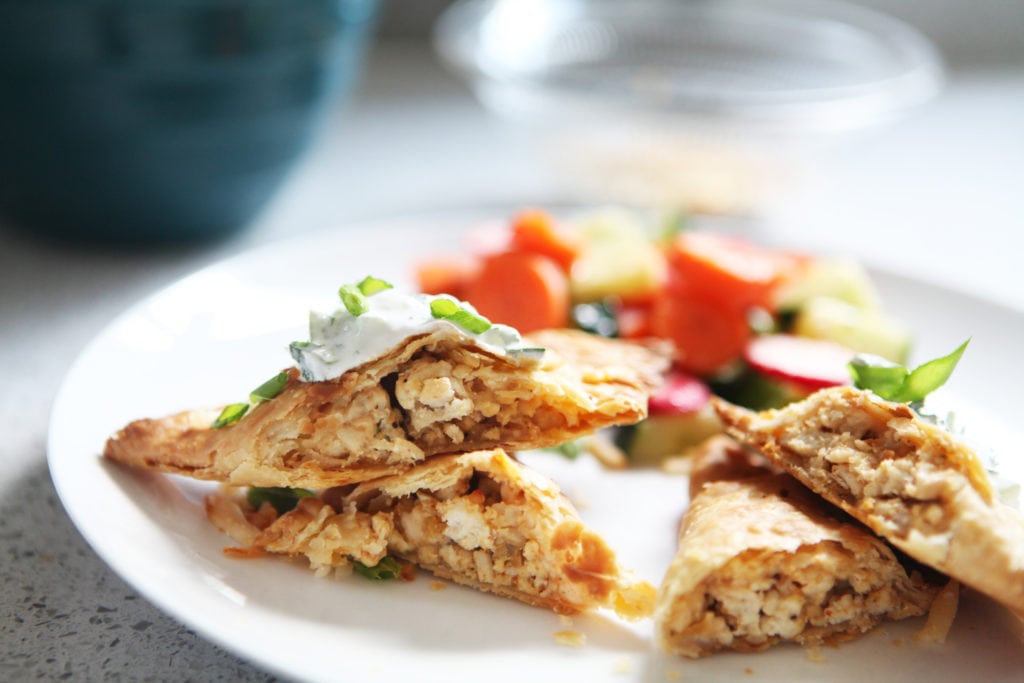 This post was sponsored by Sartori Cheese. My thoughts and opinions are my own.