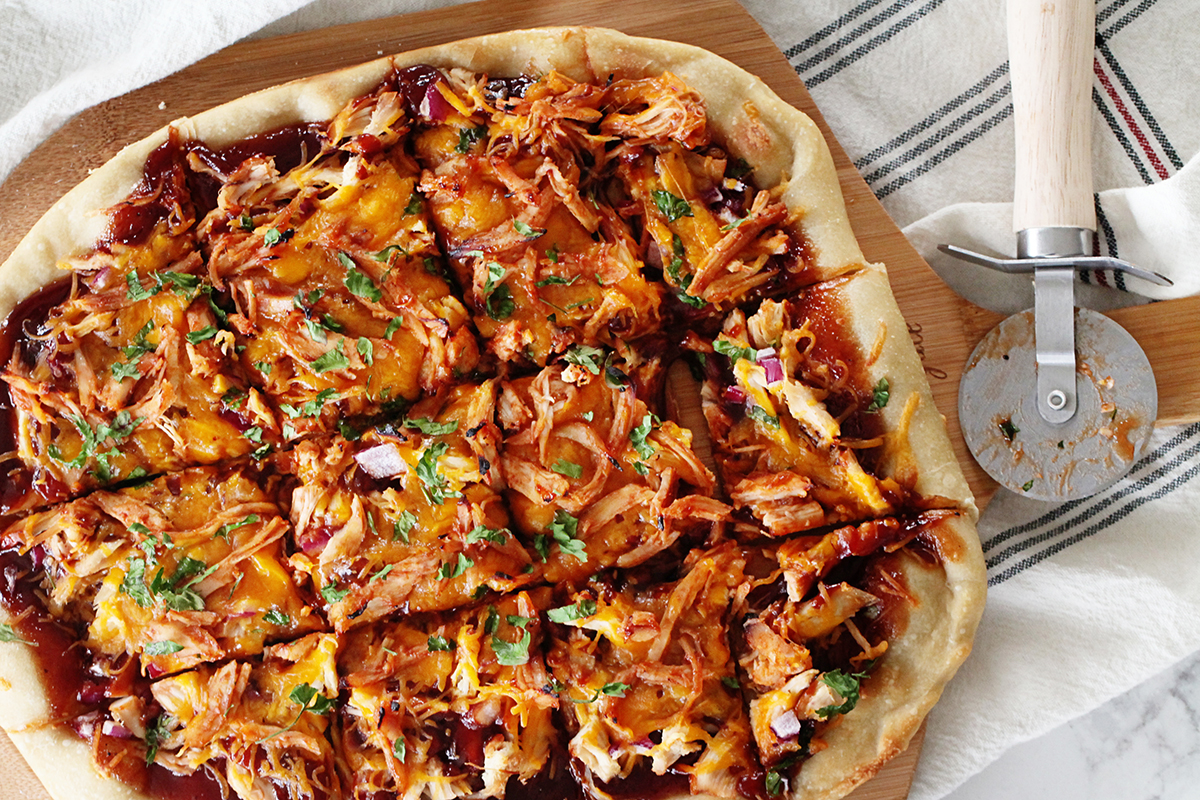 I love a good meal as much as anyone else. I love to take my time cooking, working on each component of the dish slowly and without pressure of hungry little people waiting in the wings.
Unfortunately, that's not how most meals go around here. By the time we get home from work and school at night, everyone is starving, and I don't want to spend an hour in the kitchen let alone two or three. This simple Barbecue Chicken Pizza was designed for those kinds of nights and it's sweet, savory and full of cheesy goodness.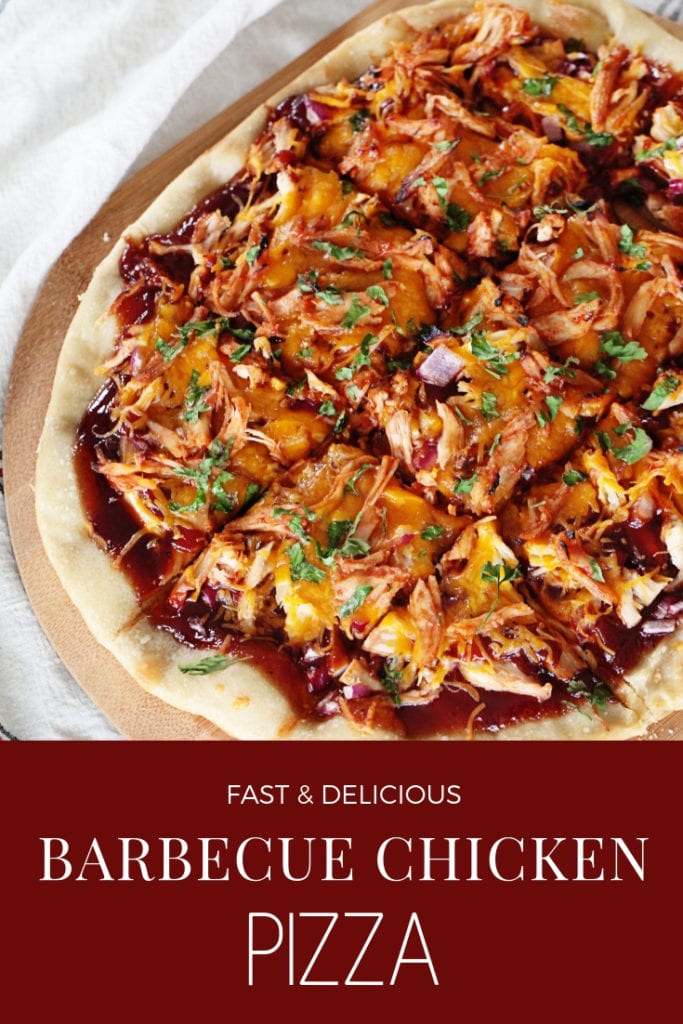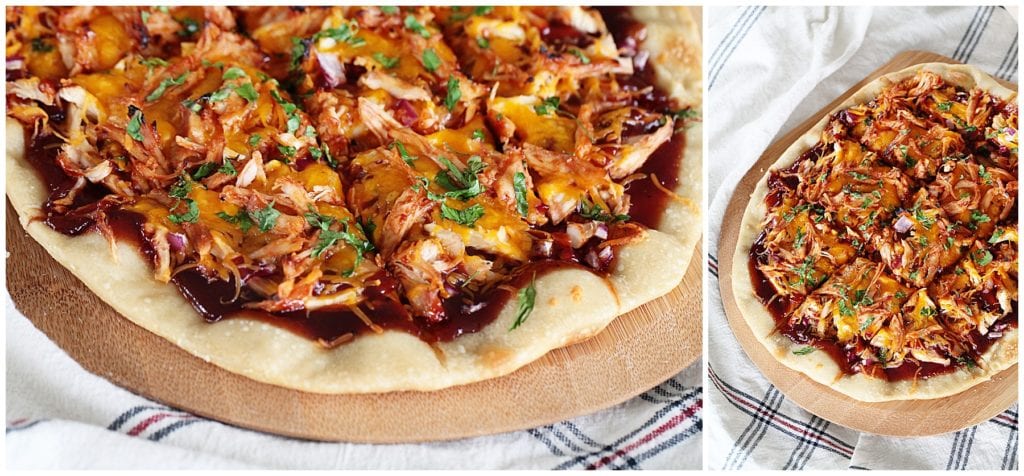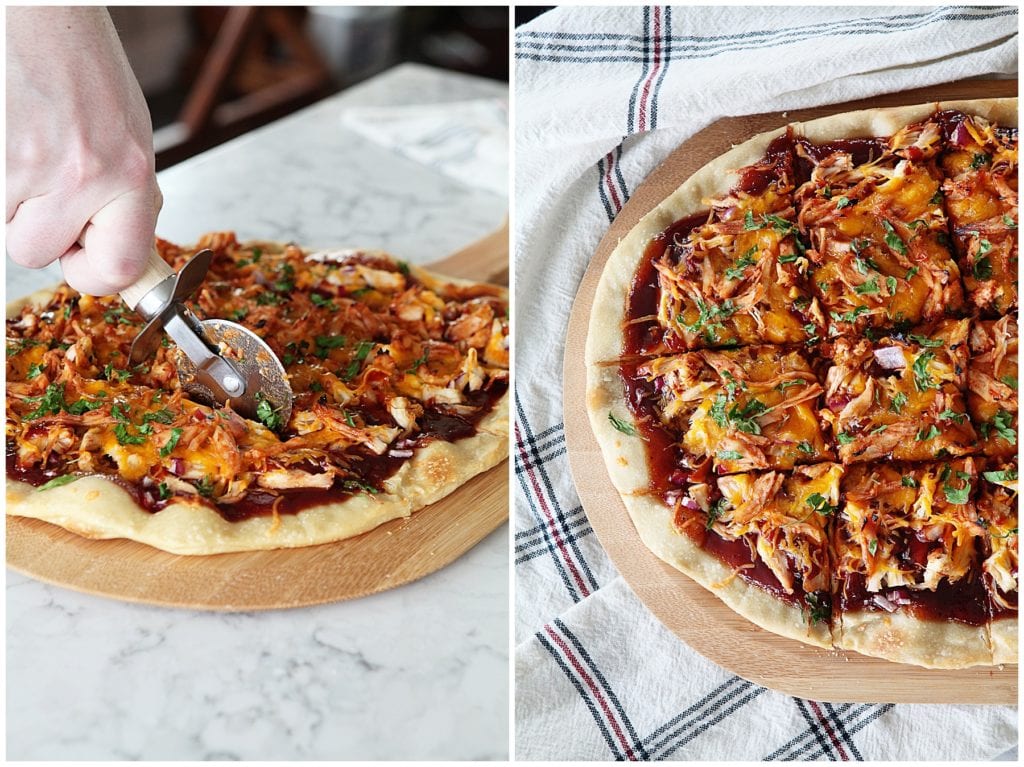 No matter what kind of meal we are eating, I like to make sure we have a variety of flavors throughout the week and adding in barbecue sauce to a pizza is a simple way to do that. Plus, my son – who doesn't like to eat at all – actually likes barbecue sauce so it's a win win for me for dinnertime or lunch.
I'm pretty picky when it comes to barbecue sauce so I often make my own. I don't like the sauce to be overly sweet, which I find so many of them on the market are. Instead I like it to be full of tang with a hint of sweetness and deeper flavors that come from ingredients like Worcestershire Sauce. You can find an easy barbecue sauce recipe here or you can use any kind of store-bought sauce that you love.
Not only is this good for a weeknight dinner or weekend lunch, but it's also perfect to feed a crowd – whether you're hosting the Super Bowl, or any sort of party really. It would work as an appetizer at a large party you can easily serve to guests while making more involved dishes or make it part of the main meal at a smaller gathering. Serve it with a salad filled with green goodness and some crunchy peppers and you're good to go.
Grab the full recipe below.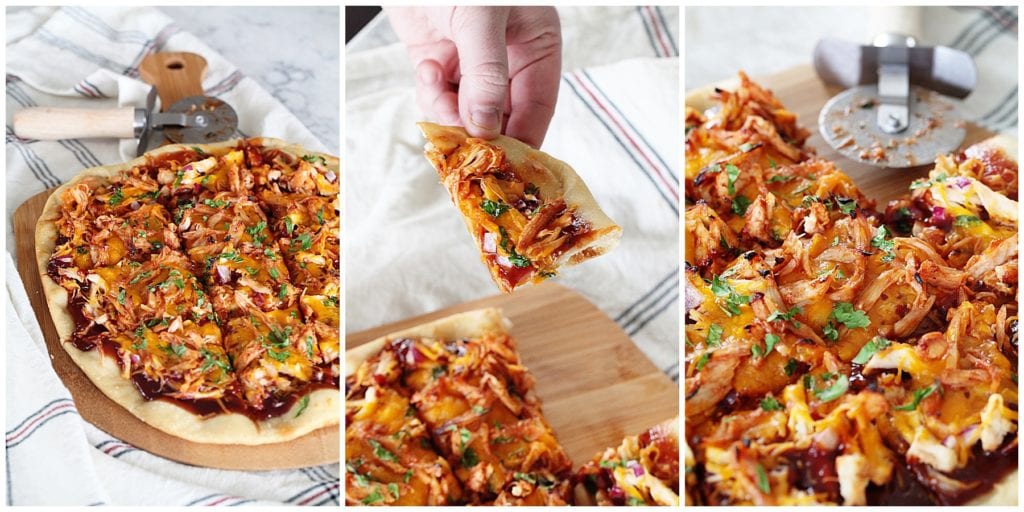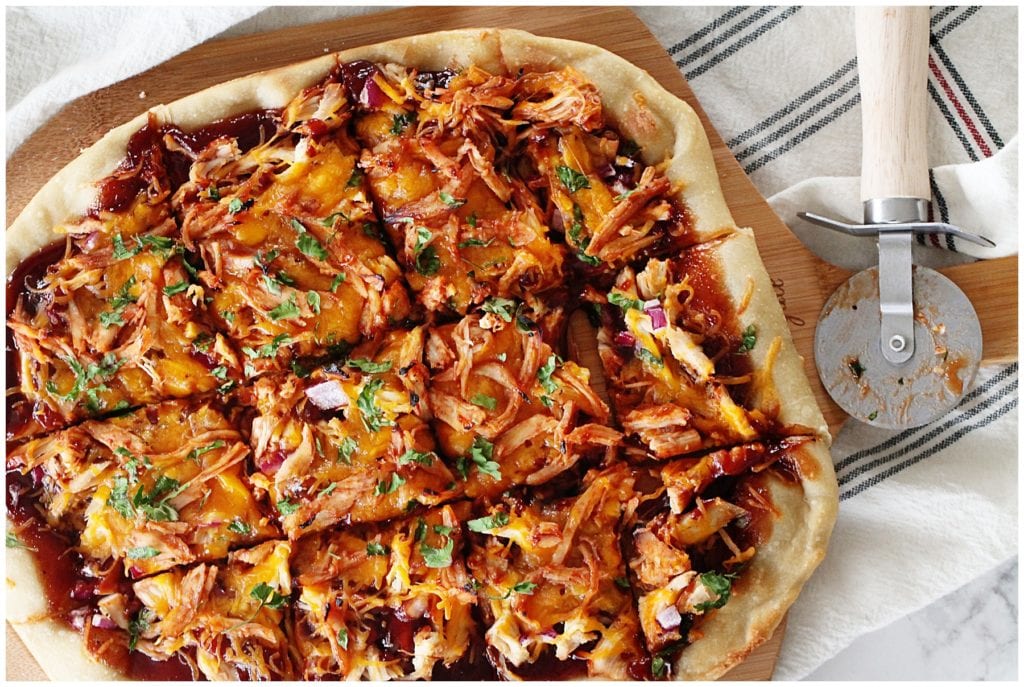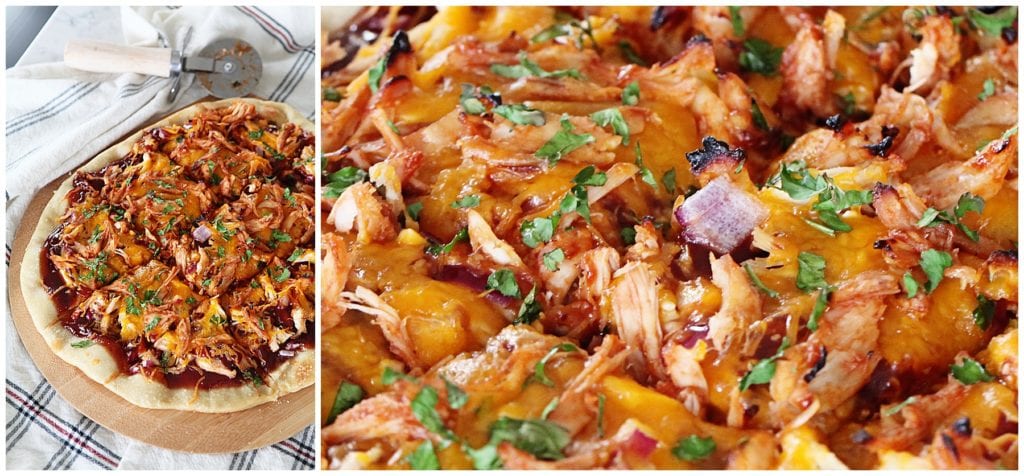 Barbecue Chicken Pizza
Barbecue Chicken Pizza
Recipe type:
Dinner, Lunch
Prep time:
Cook time:
Total time:
Ingredients
⅓ cup of your favorite barbecue sauce + 2 Tbsp. of additional sauce (Find a homemade recipe here.)
1 store-bought rotisserie or leftover roasted chicken. You will need about 2-3 cups of the chicken depending on the size of your crust.
1 your favorite pizza crust - either homemade or store bought
2 cups of cheddar cheese
⅓ cup red onions, diced
2 Tbsp. of chopped cilantro
2 Tbsp of chopped parsley
Instructions
Prep your crust. If you're using store bought crust then follow the crust prep directions on the packaging. You may have to heat it up a bit before putting on your toppings. Just cook according to package directions.
Once your crust is prepped, use the ⅓ cup of barbecue sauce and spread it evenly over the crust.
Layer on about 1 - 1.5 cups of chicken.
Add on onions and about 1.5 cups of cheese.
Use the 2 Tbsp of additional barbecue sauce and mix it with the remaining chicken.
Layer the chicken onto the pizza and then sprinkle on the remaining cheese.
Add your parsley and cilantro.
Cook according to crust package directions. If you made homemade crust then cook for about 20-25 minutes until the crust is golden brown and cooked through.
Happy eating, friends.
For more recipes, click here.