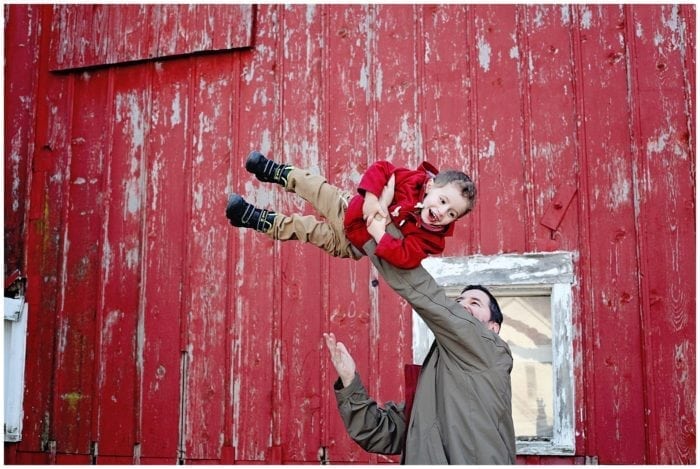 As of today, Dec. 21, 2017, it is officially winter in the Northern Hemisphere. Astronomically speaking, winter solstice is just a moment in time (10:28 a.m. CST this year to be exact) when the sun is over the tropic of Capricorn and because of that we experience the shortest amount of daylight. Realistically speaking it marks the beginning of winter, a time in Chicagoland where the mercury plummets and we hunker down until sometime in March or April and pray that snowfall doesn't hit during a rush hour.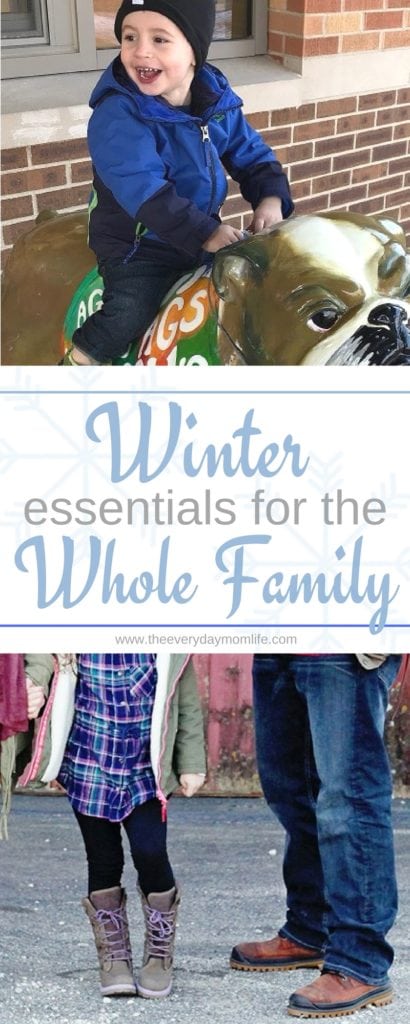 Because winter generally turns the Chicagoland area into the frozen tundra, we have to get good winter gear. Obviously we are a little better off than those people in, oh let's say Alaska, but don't under estimate the arctic blasts that dip down into the Northern part of the country caused by some weather phenomenon. Due to that I have compiled a list of must-have items my family uses to stay warm. Check it out and see if they'll work for you too!
Warm Coat Essentials
For Mom:
As far as winter coats go I have two requirements – they have to cover my head and my bum. I have some random, nicer coats for special occasions that don't meet these requirements, but if I'm serious about playing outside or walking down the city streets of Chicago then these two features are essential.


I have a coat that I bought during Cyber Monday last year that I absolutely love. It's an Eddie Bauer coat similiar to this one. I love how insulated it is and that it checks off on my requirements. I've never had an issue being cold in my coat and would buy it again in a heartbeat. It's held up wonderfully over the last year and I can play in it with the kids but also still look like an adult wearing it in public. 
I do have it in black because it's the most versatile and looks good with brown, grey and black boots.
For Dad:
My husband has a coat similar to this one. He doesn't seem to care that it doesn't cover his behind, but he likes coats that cover his neck. He doesn't do the hood thing, or at least hasn't in the last decade that we've been together, but doesn't like to have a gap in between his coat and his hat. This one does seem to have a detachable hood, which he probably wouldn't complain about when he is covering snow. This one is also waterproof and has a layer of down in the liner.
For Kids:
I bought my kids coats from LL Bean this year. They were more pricey than the ones I purchased early in fall from Target but they are really worth it. My daughter had a spring coat from there when she was two and it was amazing. It was waterproof, wind proof and it lasted us two years until she grew out of it.
My son's coat is from their toddler section and is blue. It has a double zipper lining, which is great because there will be times he wants to be outside in the cold and barely notices, and then there are times where he is so cold he wants me to carry him, snuggle him all bundled up and run to the nearest building.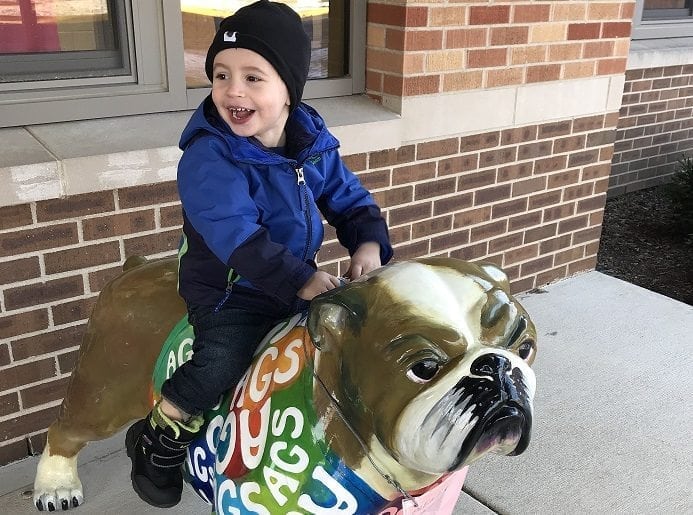 My daughter's coat also has a double lining (not double zipper though) and it has sleeves inside the coat that she can put her thumb through so there is no gap between her mittens and the sleeve of the coat. I love this feature because she takes the bus to school and spends time waiting outside. Wrists are one part of the body that often gets neglected but can make you so cold as you sit there waiting outside with the wind whipping past.
Kamik Boots
I've been partnered with Kamik since spring of this year and I have to say I have been so pleased with their boots throughout the seasons. You can read my full review of their winter boots here, and their spring boots here. I would be missing a large component of the winter wardrobe if I left their footwear off this list.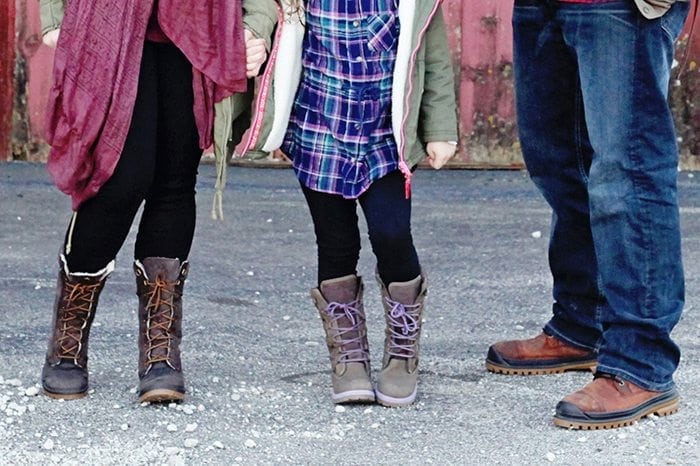 For Mom:
I have the Rogue9 Kamik winter boots and I am in love with them. They work so well with leggings while I'm running to the school bus in the mornings and jeans if I'm playing in the yard with the kids. While we don't have snow yet I know these will be perfect for shoveling and building snowmen alike. I have them in the brown color and they still look great with my black, winter jacket. (I generally prefer brown boots because I feel like they go with more of my clothing. ) Not only do they look cute but they are comfortable and keep my foot so toasty!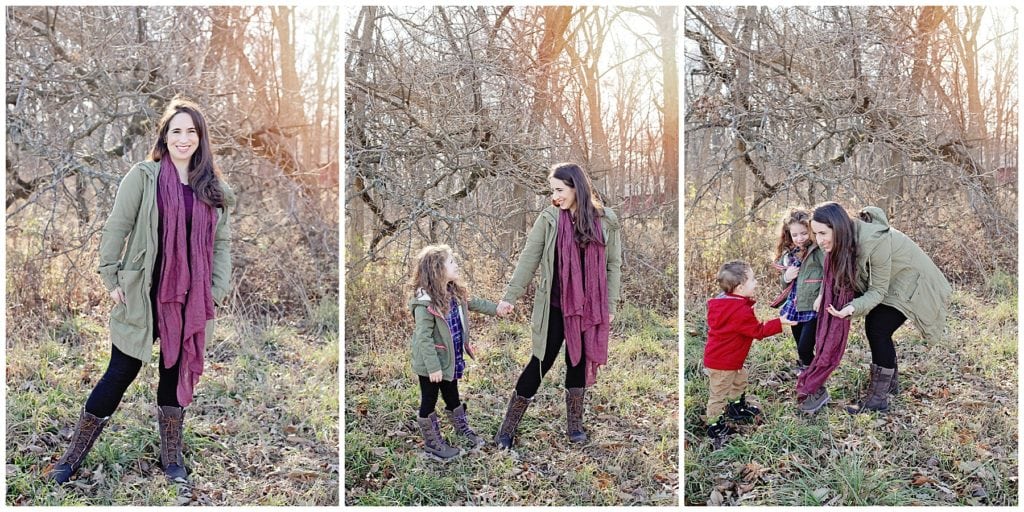 For Dad:
My husband has never owned winter boots before, or at least not in the last decade. He usually wears a pair of gym shoes to shovel and play in and completely ruins them in the process. He has the Griffon from the Kamik men's winter boot line and he is really enjoying having proper winter footwear. I love that these look nice enough to wear on a casual day to work or on a date night, but still rugged enough that he can really use them to work in around the yard too. He also plans to use them for hiking. The are seam-sealed waterproof and a 3M™ Thinsulate™ insulation.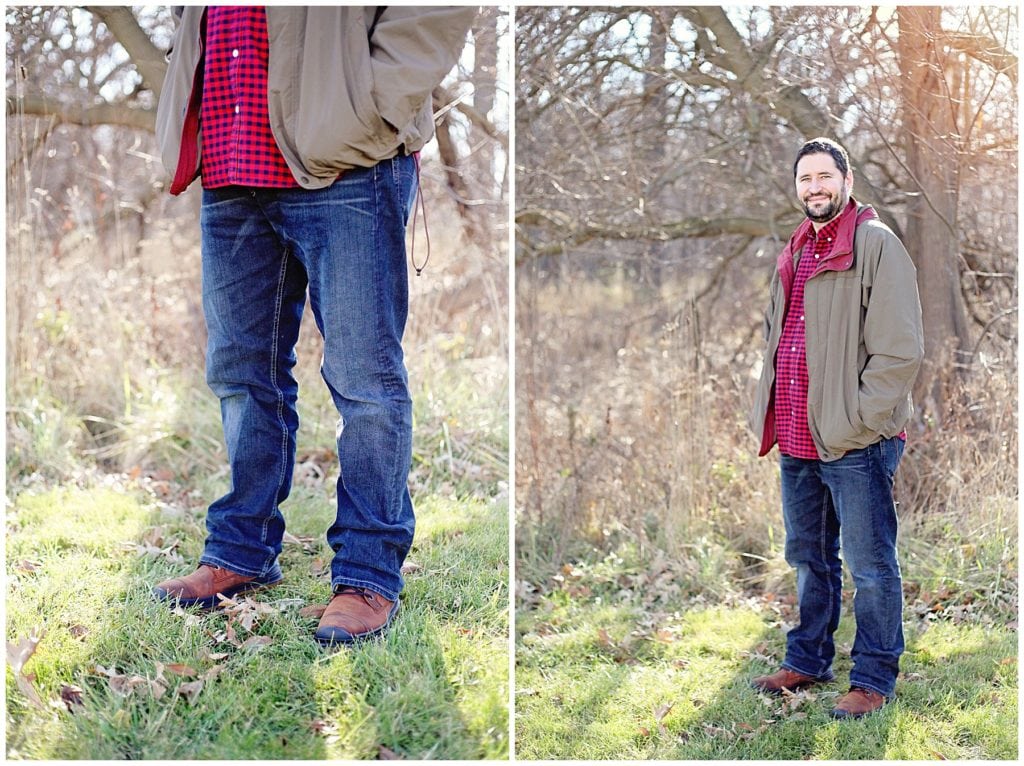 For Kids:
My daughter has these cute Takoda boots and my son has these cute Slate boots from Kamik. I love that both of these boots are made for play. They each are so hard on shoes in general and these are holding up well to the everyday beatings. Not only do they hold up well in terms of function but they also both still look good.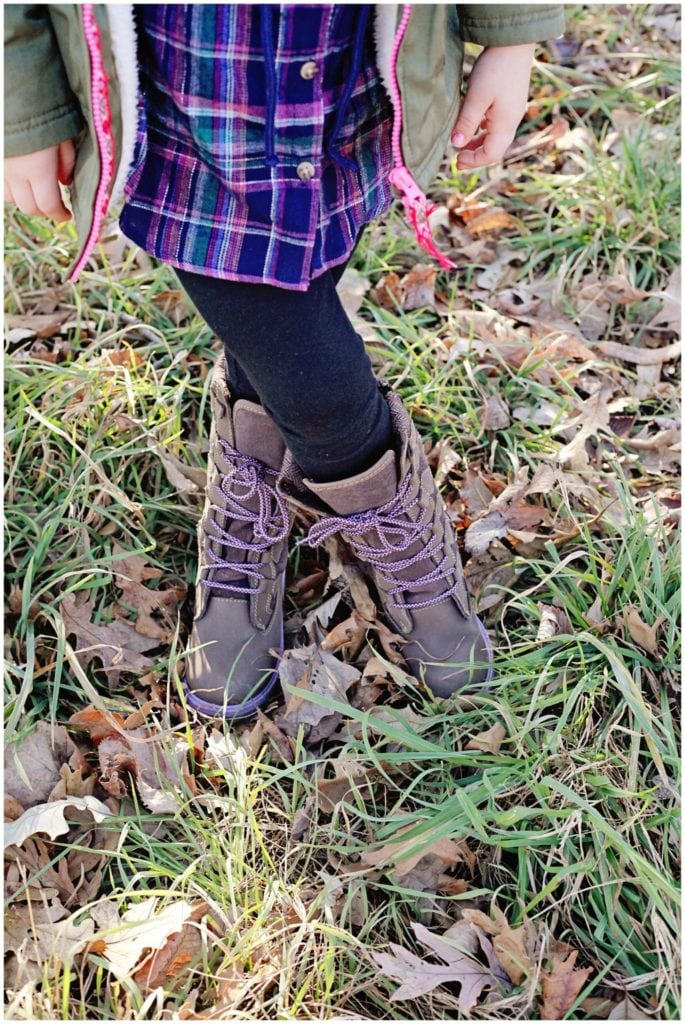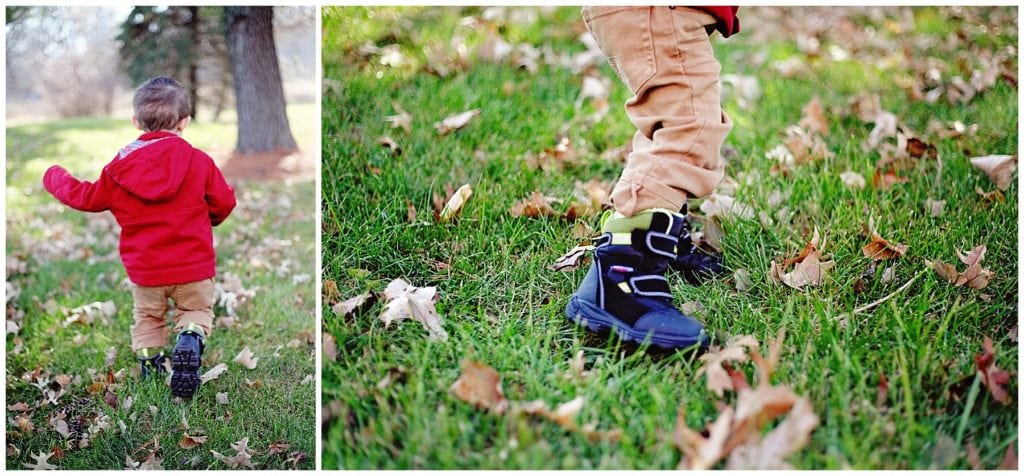 The Right Gloves/Mittens
For Mom:


I've tried a variety of mittens and gloves in the past few years but I keep coming back to the same type of gloves each year. I prefer leather gloves that are fitted. I purchased a pair of cut off gloves/mittens this year with the piece that goes over your fingers (I'm sure there is some proper name for these.). They are knitted and while they are cute, I don't stay as warm in them as I do the leather gloves. I also find them clunky with too much fabric whereas the leather feels like it allows my fingers to move better. My gloves are similiar to these. They aren't overly expensive, which is fine because I'll definitely loose one before the end of the season.
For Dad:


My husband rarely wears gloves. I'm not sure if it's some sort of macho thing (although I highly doubt it) or if he just likes to be cold OR if he is like me and thinks they're too bulky. The only time he wears gloves is when he is shovelign snow or doing winter yard work like hanging Christmas lights. In that case he goes for gloves similiar to these.
For my daughter:


My daughter has a couple pairs of gloves and mittens. She likes to switch in between what she wears depending on what she is doing. If it's a trip to the bus stop she prefers mittens. If she is playing outside she prefers gloves. If she has lost either one of the pairs, or left them at school, she goes with the other pair. For true outdoor play in the cold and snow she has a pair like the ones pictured. When she is trying to build a snowman her only requirements are pink and warm. My additional requirement is waterproof.




For my son:

Currently my son only has mittens. His fingers are still a bit too small to fit into gloves properly and it just makes life more difficult on me when he starts messing with them because he can't keep his fingers in the right finger hole. He can do a surprising amount of things with mittens similar to these. I like that they cover his wrists since his jacket doesn't have the extended sleeves with thumb holes. He also has several other pairs because he tens to loose about one glove a week somewhere.
A Way To Cover Your Head
For Mom:

Like my husband who doesn't wear gloves, I don't often wear hats. If I actually did my hair then there is a slim chance I will want to ruin it by sticking a hat on it. However, when the temps fall below 20 degrees, that slim chance has become a wide gap and I break. I have a couple hats including the one pictured here, which I like best when I wear a brown, cute coat. But if it gets cold enough I break it out for the winter play too. I also have several from Love Your Melon that you can see on Instagram here.
For Dad:
My husband is better about wearing hats than he is gloves. He usually goes for a tighter knit-kind-of-hat and only wears them when he's not going to work. His hat is similiar to this one. He likes it because it is warm, thin and is easy to clean. I like it because it looks cute on him. 🙂
For my daughter:


Like mother like daughter…this girl seldomly wears a hat. She has a lot of hair to keep her head warm so I'll give her that. When she does wear one it is usually a knit, pink (of course) hat. She also seems to prefer cable knit. I find it cute that she has a fabric preference. I'm sure this won't amuse me as the years pass by and she becomes a tween and teen. Her's is similiar to this one.
For my son:

My son has a couple hats too because, like his gloves, he looses them if they aren't attached to his head…literally. This hat has been my favorite hat so far though. I love the thin material, it keeps him really warm and it goes with everything. It's also a littler tighter on his head, which I love, but I'm surprised he puts up with it.
So now that you've seen all our winter essentials, what are your's that help you make it through the winter season?