Being a single parent can be tough on anyone, but research is now showing that being a single dad can have a greater impact on the lifespan of a man.
New research from the University of Toronto reveals that single dads don't live as long as their attached counterparts. In fact, according to the research, over the course of a decade six out of every 100 single dads will likely die. This compares to two single moms, two partnered dads and one partnered mom out of every 100.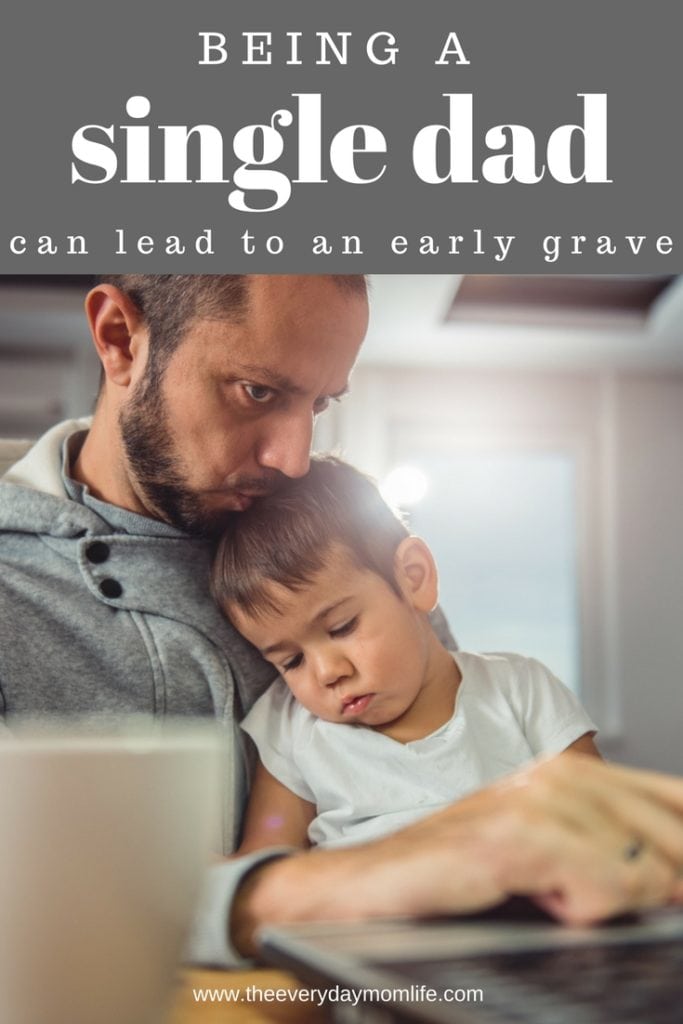 "We found that single fathers had a threefold higher mortality compared to single moms and partnered dads, and a fivefold higher mortality compared to partnered moms," said Maria Chiu, the lead research scientists with the Institute for Clinical Evaluative Services at the University of Toronto, in an interview with the Chicago Tribune.
The Study
The research looked at more than 40,000 people who had taken part in a long-term Canadian Community Health Survey. The research effort included 871 single fathers, 4,590 single mothers, 16,341 partnered dads and 18,688 partnered moms.
The average age of the participants was between 41 and 46 at the time of the survey, and the questionnaires looked at lifestyle, diet and economic status. Additionally, the participants medical history was explored.
Researchers followed up 11 years later and learned 693 people had died. Even though single dads were a minority in the study, they were still more likely to have died in the decade since the study began.
While conducted in Canada, the research notes that 2.6 million households in the United States are headed up by single dads. This has multiplied 9 times since the 1960s.




The Findings
The researchers believe the following reasons resulted in the findings:
On average, the single fathers were older at the beginning of the study.
They already had a higher prevalence of heart disease and cancer.
They were more likely to have an unhealthy lifestyle – less fruits and vegetables in their diets and more likely to binge drink.
Additionally, Chiu suspects social factors might play a role in the findings. She cites single dads aren't as good at looking for help or finding social support, and they are less likely to schedule "self-time."
"On average, women are more likely to seek social support, whereas for the dads there are either real or perceived barriers," Chiu said to the Chicago Tribune. "(Women are) more likely to engage in these social and community groups that are protective of their health."
A similar study in Sweden of 600,000 found comparable results. While the difference between the groups of parents was smaller, single fathers were still more likely to have a higher mortality rate.
Learn more about the study here.
See more on family health from The Everyday Mom Life here and additional research and news stories here.