It happens to so many of us. We have a baby, bring them home, expect life to be perfect and full of comforting snuggles. Then that baby cries for hours and hours on end and almost nothing (sans running the vacuum right next to their heads or endlessly breastfeeding) seems to help. At your wits end you turn to your doctor, begging for help with your child, which is clearly possessed. Your doctor says one word that all parents have heard but don't really understand until they've experienced it: Colic.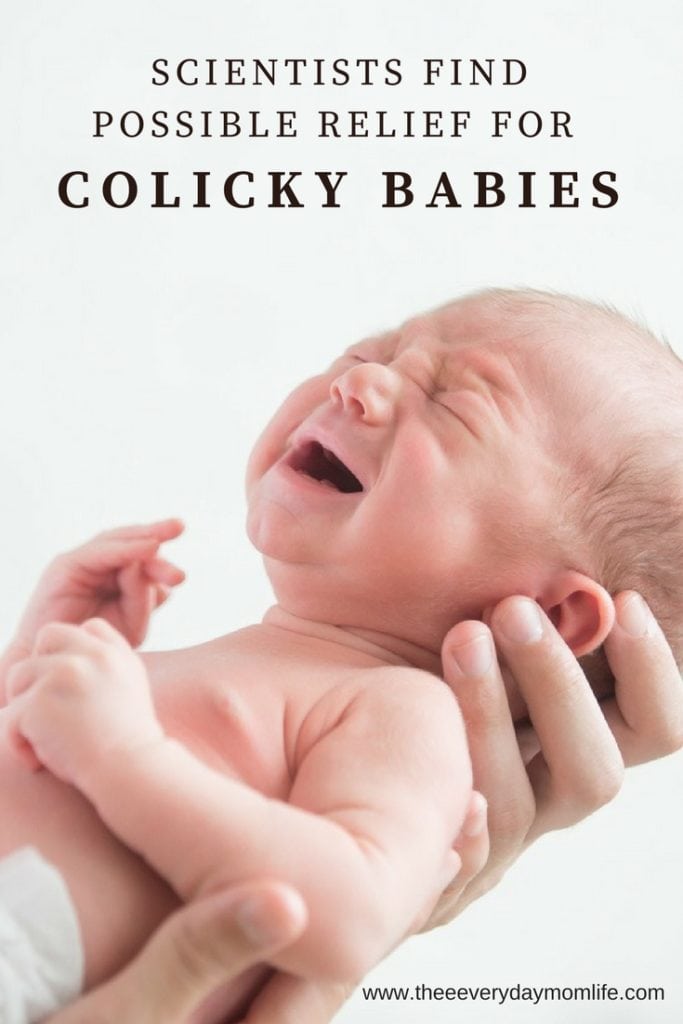 What is Colic?
Colic is a word that strikes fear into the hearts of parents who have lived it. Personally, my daughter cried for almost 6 hours straight once. When my husband and I finally got her to sleep we were exhausted, irritated with each other and wondering if it would ever end. That was a common night for us for more than a month.
Defined as three hours of crying each day, for at least three days a week for a period of three weeks or more, colic is something that's source has remained somewhat of a scientific mystery. It's thought to be connected to gastro intestinal issues, but that's about all the doctors and scientists have been able to discover.
Possible Relief for Colic?
However, even though the root cause is still unknown, there may now be some relief for colicky babies and their parents. A new study has provided the most comprehensive evidence that a probiotic called Lactobacillus reuteri is actually an effective treatment. This is currently on the market for a treatment for colic.
Trials were conducted in Italy, Poland, Canada and Australia with 345 babies with colic and the raw data suggests that the probiotic can help babies who are exclusively breastfed. The babies who received the probiotic were twice as likely to have reduced their crying by 50 percent after three weeks.
Results aren't as conclusive about formula fed babies because only one of the trials included them, and all four trails had different conclusions about the overall effectiveness.




"Parents who are worried about their baby's crying should still see a doctor to check that there is no underlying medical cause for their baby's crying," said Murdoch Children's Research pediatrician Valerie Sung, lead of the Australian clinical trial, told sciencealert.com. "If parents are still keen to try something for their baby, then this probiotic is the best option.
"I think it's not a cure for everyone, but certainly it might offer a little bit of help."
The full findings can be found in Pediatrics, an American Academy of Pediatrics publication. More studies are needed to see if findings hold true and will expand to formula fed babies.
Additional Scientific Studies: