Postpartum depression can be gripping for mothers of newborns, debilitating even. Now a new study says men may be dealing with PPD too after a new baby.
The study, which was published in the journal Hormones and Behavior, found that fathers may also suffer from postpartum depression and testosterone hormone changes may be partially to blame.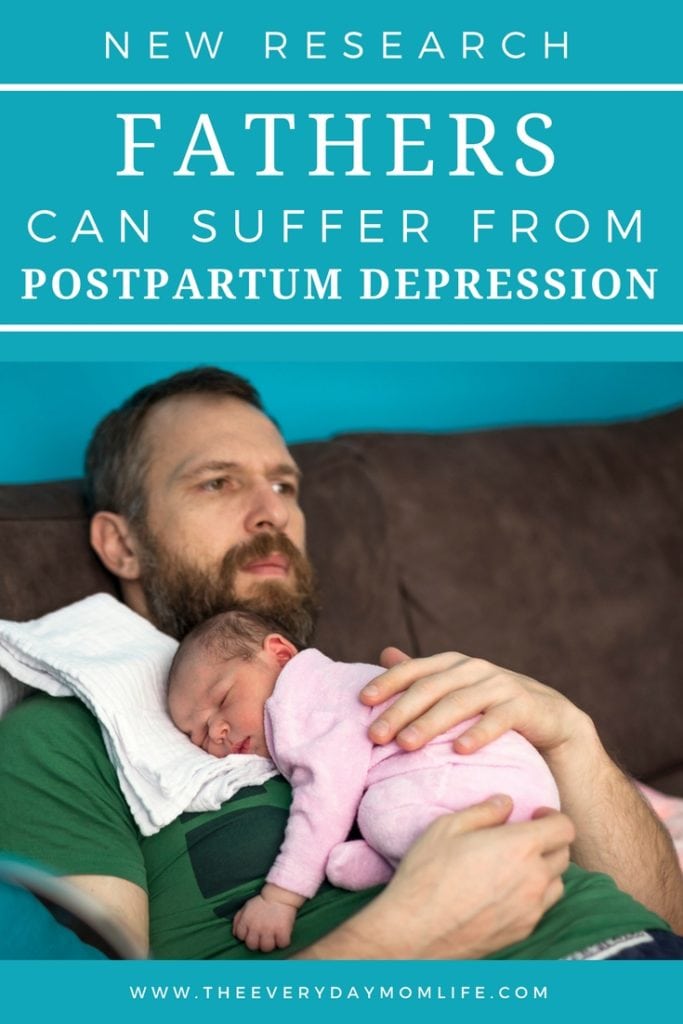 The Reason For Postpartum Depression In Men
Researchers measured each father's testosterone level through saliva samples and found a correlation between dropping testosterone levels and feelings of depression. A 2010 meta-analysis of several studies supported that about 10 percent of dads could also be suffering from PPD.
"Our findings suggest a potential biological and hormonal correlate of depression during the postpartum period," the new study's author, Darby Saxbe, an assistant professor of psychology at the University of Southern California, said in an interview with the Chicago Tribune.
Postpartum depression can manifest in symptoms such as irritability, sadness, anxiety (sometimes severe and crippling anxiety known as postpartum anxiety), sleeplessness and in severe cases, self-harm.
Pregnant woman and new mothers are screened through their OB offices and pediatrician's offices to ensure they are feeling secure and safe, but postpartum depression is still reported in 10-15 percent of the new mother population each year. The Centers for Disease Control actually states that about 1 in 5 women suffer from PPD after having a baby.
However, because men don't have the same pre and post care, the cases are harder to diagnose and therefore treat.
California psychotherapist Will Courtenay told the Chicago Tribune that PPD can also manifest differently in men. They may become more irritable, work more or turn to vices to help cope.
"Postpartum depression in men is not so easy to spot," he said and added that according to meta-analysis in the Journal of the American Medical Association, "one in four dads suffers from postnatal depression," in the three to six-month period following childbirth.
Why Are New Dads Feeling This Way
Psychotherapist Bruce Linton, who runs a support group for new dads, said father's today are taking more active roles in parenting children than they have in past decades. This leaves them feeling unprepared and dealing with more anxiety about being a father. Finding support among other fathers seems to help.
"Because dads are more involved in parenting, it challenges their identities as men," he said. "Meeting with other dads and talking about the stress that fatherhood brings is helpful."
Read the abstract for the study here.
For more news and research, click here.