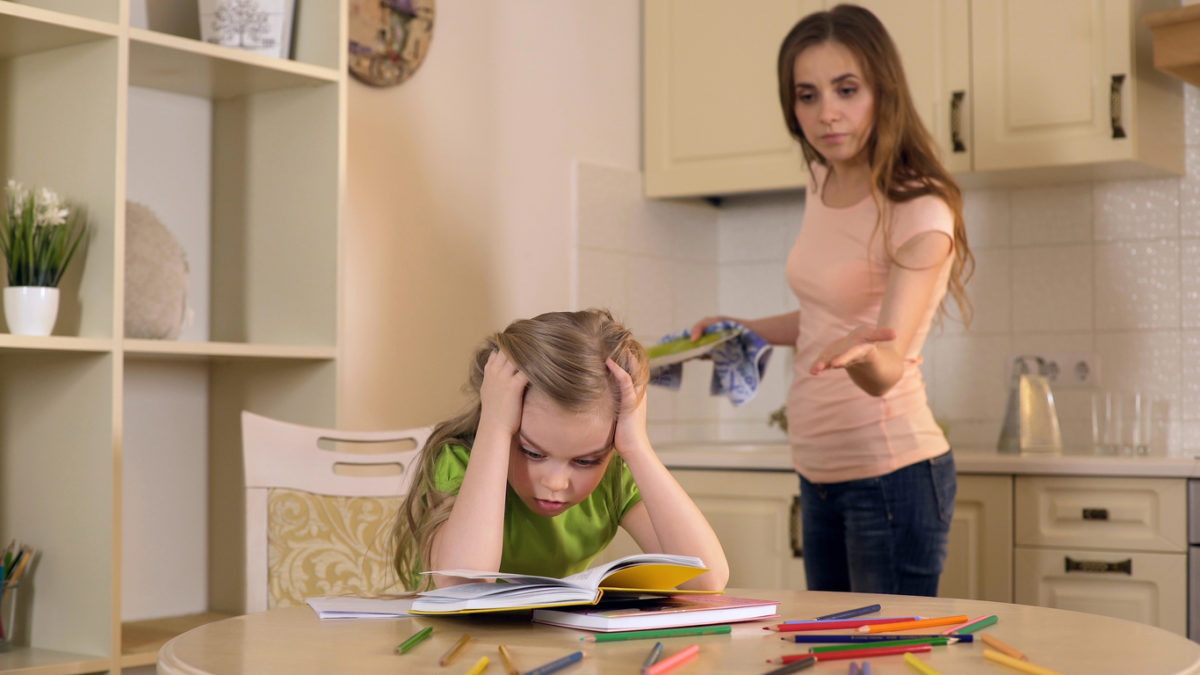 Everyone has probably had a bad boss once or twice in their life, right? Someone who is rude to them, dismissive, takes credit for their work or cuts them out of networking or specific teams. Now new research says that boss won't just impact your work, they will impact how you treat your kids.
According to a new study that was prevented at the American Psychological Association in California, women who experience "incivility" at work are more likely to be meaner parents. The study states that women who experience incivility in the workplace are stricter and have a more authoritarian parenting style at home, which can negatively impact their children.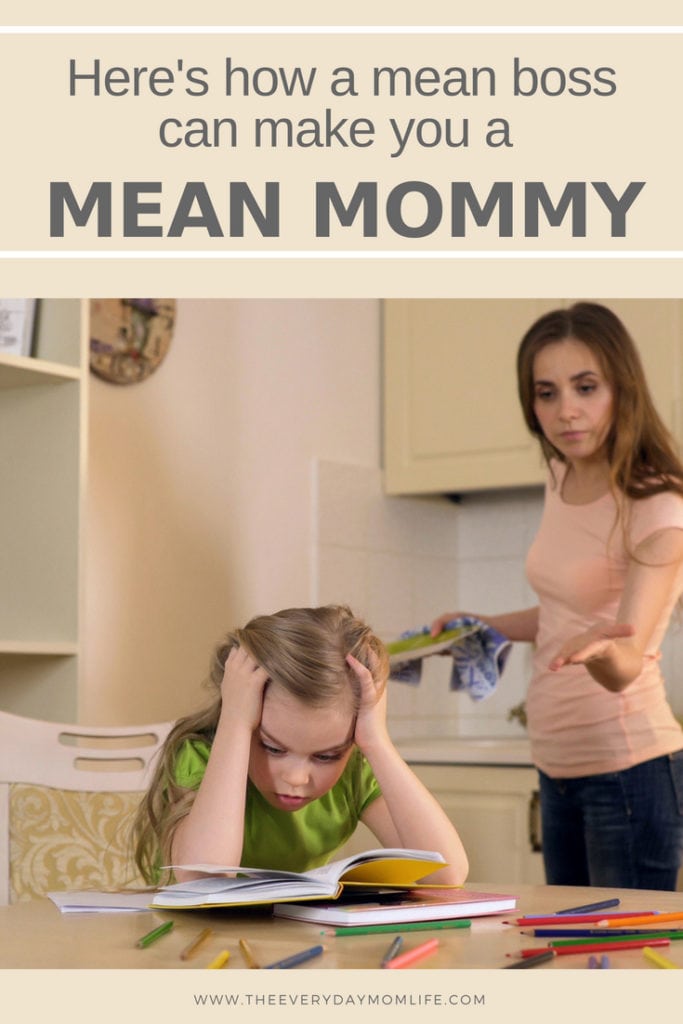 "These findings reveal some previously undocumented ways that women, in particular, suffer as a result of workplace aggression," said lead researcher Angela Dionisi of Carleton University in Canada. "In uncovering how this mistreatment in the workplace interferes with positive mother-child interactions, this research also speaks to a previously unacknowledged group of indirect incivility victims, namely children."
Merriam-Webster defines incivility as being:
The quality or state of being uncivil
A rude or discourteous act.
Incivility at work would include purposely ignoring coworkers, making derogatory comments, taking credit for someone else's work, blaming others for your mistakes, avoiding someone in particular, or shutting people out of a team or workplace network.
The research looked at 146 working mothers and their spouses. Mothers were asked about their experiences with workplace incivility and their feelings of effectiveness in parenting. Their spouses reported on the mother's negative parenting behavior, which included authoritative parenting and permissive parenting.
The results of the study showed a major association between experiencing a negative workplace environment with incivility and authoritative parenting. No association was found with permissive parenting.
"Research suggests that authoritarian parenting is more of a negative style of parenting as compared to other parenting styles," explains Dupre. "This style of parenting has been associated with a variety of negative child outcomes, including associating obedience and success with love, exhibiting aggressive behavior outside the home, being fearful or overly shy around others, having difficulty in social situations due to a lack of social competence, suffering from depression and anxiety, and struggling with self-control."
The researchers also cited that experiencing incivility at work left mothers feeling less effective as parents. This may explain the increased need to control children and exhibit authoritative behaviors.
Dupre said that many people would dismiss incivility as someone being rude or just being a jerk, but the impacts are greater than that.
"Our findings, however, suggest that this low-intensity behavior can actually erode one's sense of parental competence, and as a result, may also be harming one's children in a vicarious way," she said. "We now know, based on much empirical evidence, that the outcomes of workplace incivility are vast and negative. For example, being on the receiving end of workplace incivility has been linked to lower levels of effort and performance on the job, higher levels of stress, and impaired attention, information processing and decision-making."
The research also added that authoritarian parents tend to have a lot of rules and micromanage almost every aspect of their children's lives. They value discipline over fun and this style or parenting has been associated with a variety of negative childhood outcomes.
The outcomes may include associating obedience and success with love, exhibiting aggressive behavior outside of the home, being fearful or shy around other people, having a difficult time in social situations, increased depression and anxiety and struggling with self-control.
"Authoritarian parents have high expectations of their children, with rules that they expect their children to follow unconditionally," Dupre said. "At the same time, though, they provide very little in the way of feedback and nurturance and harshly punish any mistakes."
So, is someone at work making you a mean mommy? Or, are you doing it to someone else?
For more parenting news, click here.