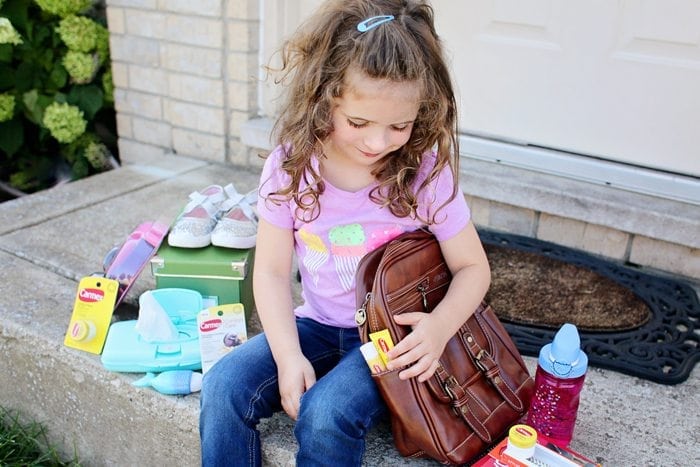 This post was sponsored by Carmex®. All opinions are my own. #ad

With the arrival of August many kids are saying goodbye to the lazy, hazy days of summer and getting ready to hit the books again. But before they climb aboard the bus and journey back to school many parents have to go on a journey of their own – hunting down all the school supplies needed for the year.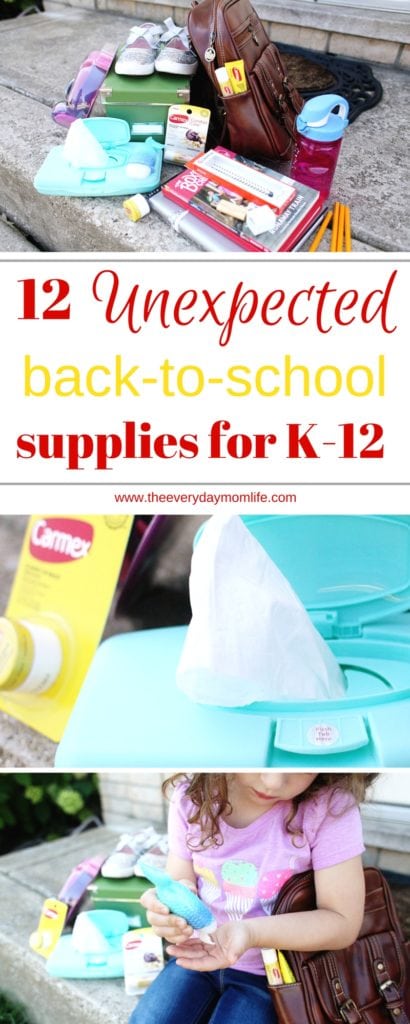 The lists have been sent out and by now most parents are combing the aisle of superstores looking for the right folder colors, spiral notebooks, binders and pens and pencils in specific quantifies.
For me it's been the specificity on certain items (Seriously why do we need four, black, brand specific, dry erase markers?) on the lists that have surprised me and sometimes the items themselves too.
I also felt there were a few things missing when we received our list. That lead me to begin thinking about the unexpected school supply items that I either didn't know my daughter would need or that weren't included on the list that a student might find useful.
I've pulled together a list of those items below. Are any of these on your lists? Or do you have any more additional unexpected items to add?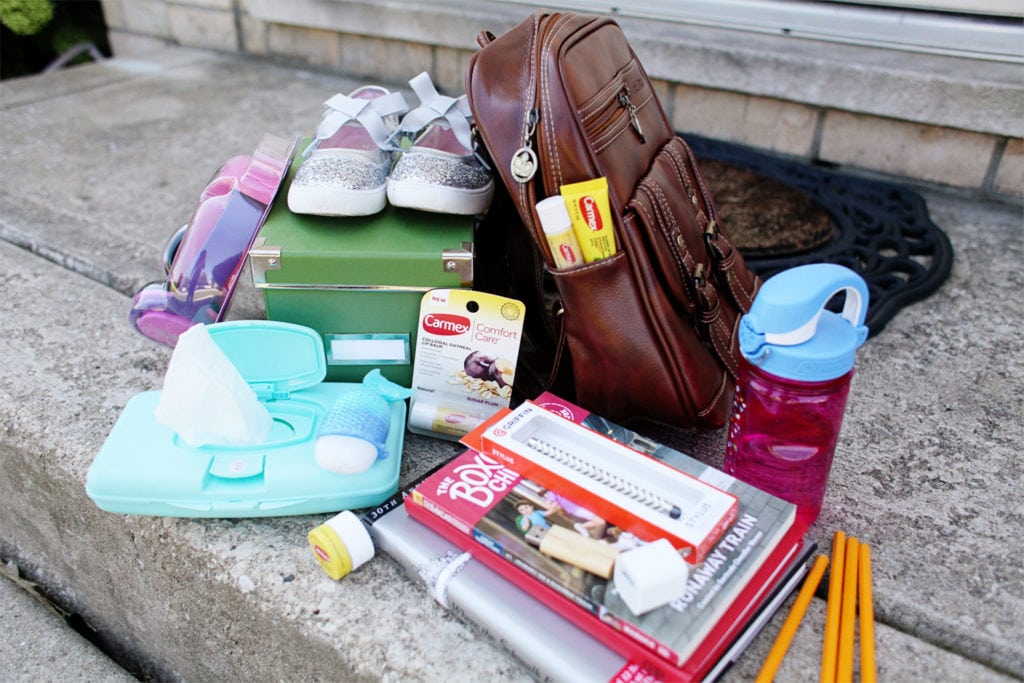 USB stick
Most older children might need a few of these, but even if you have an elementary school student you might be surprised that some schools either require this now or will ask you to bring one in later in the year. With so much happening on computers in schools this is just a great way to transfer information, like book reports, essay papers and more between the classroom and your home computer. Just get it now.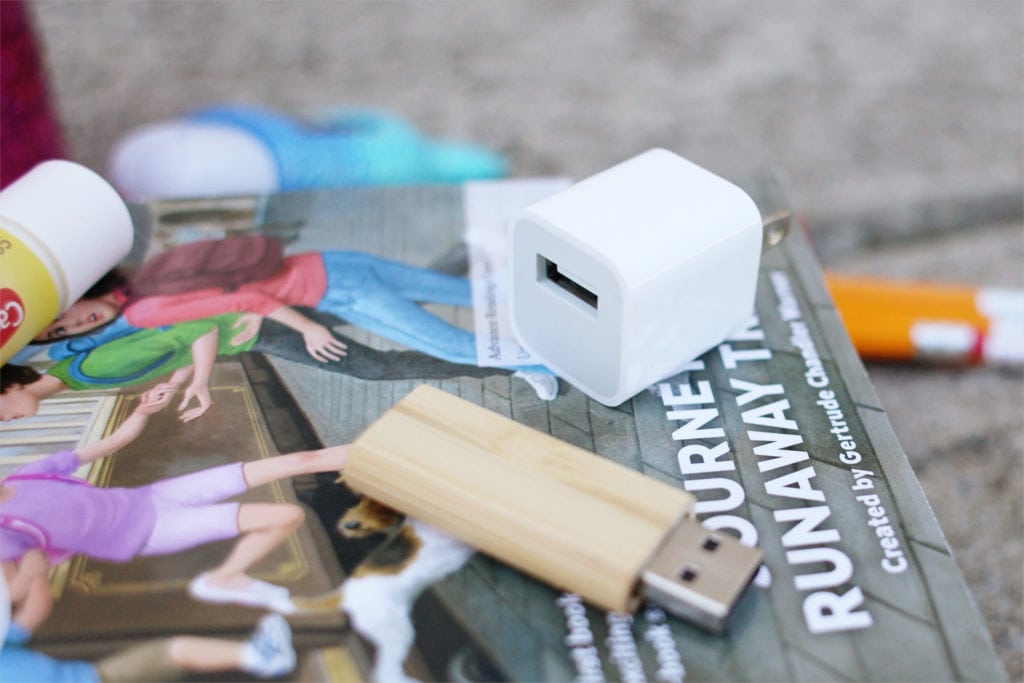 USB charger
Whether you child needs to charge wireless headphones or a phone (for older kids) this will come in handy. You can pick up an inexpensive USB charger from a convenience store and not have to worry if it gets lost or stolen.
Carmex®
Carmex has always been a lifesaver for me personally during the winter months but a lot of schools can be dry, especially in August and September when the air conditioner is still cranking.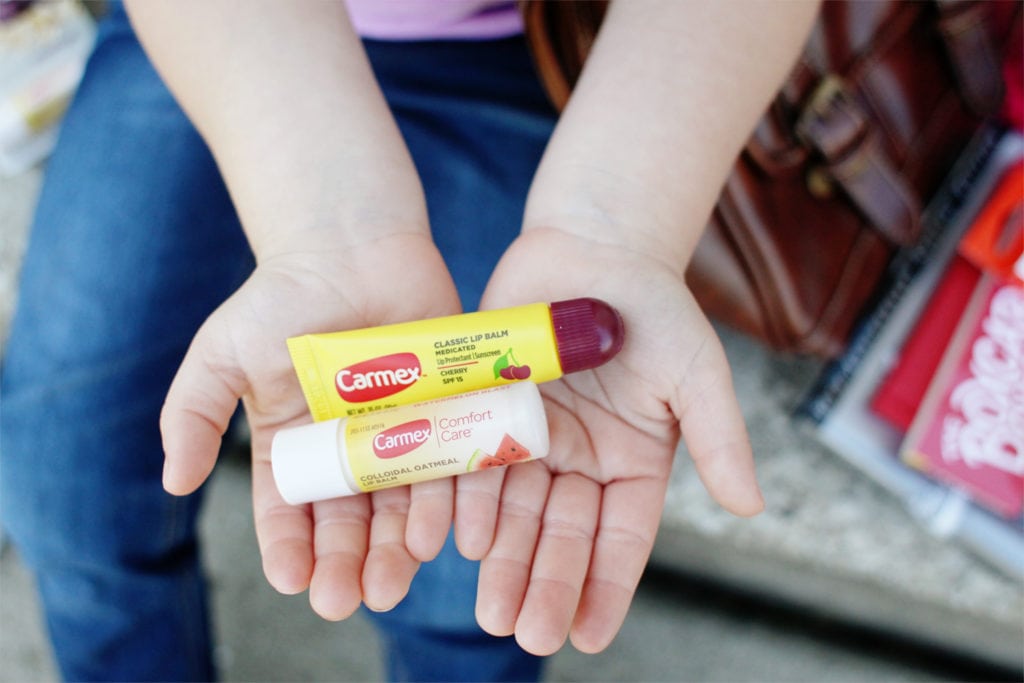 Now you have some choices too. There's the traditional Carmex® Classic Lip Balm, the medicated one, that's always my answer to chapped lips, but it now comes in cherry too with SPF 15. That makes it perfect for protecting your kids' lips during recess, while waiting for the bus and during after school, outdoor activities.
There's also three new Carmex Comfort Care™ Lip Balm flavors that my daughter is in love with. The balms come in flavors like Sugar Plum, Watermelon Blast and Mixed Berry, which is 100 percent natural including the flavors. My daughter loves the way it smells, which encourages her to use it more often to help moisturize her lips. She also thinks they're lipstick, which makes her feel like a big girl. Somedays I swear she is 5 going on 15.
If you have younger kids just give them a quick lesson on how to apply something to their lips so they don't wind up with it all over their face.
P.S. – As a mom I also appreciate these new products because some days – school days – I don't want to wear lipstick but still want to make sure my lips are moisturized. As a human, I also love that Carmex never tests products on animals.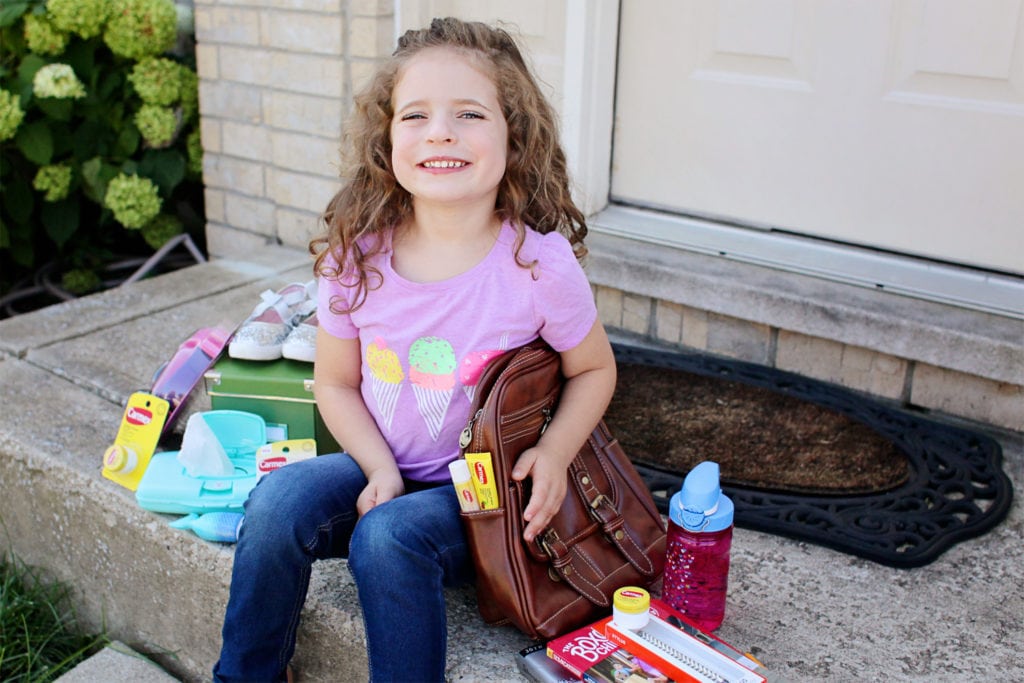 Shoe box or Plastic Box
These are great for gym shoes. Our school actually requires that we keep an extra pair of shoes at the school. If your school also requires you to keep shoes there for your child make sure they have somewhere to store them. For middle schoolers and high schoolers this can be something that's kept in their locker. Having a lid on it will help to keep the locker from smelling.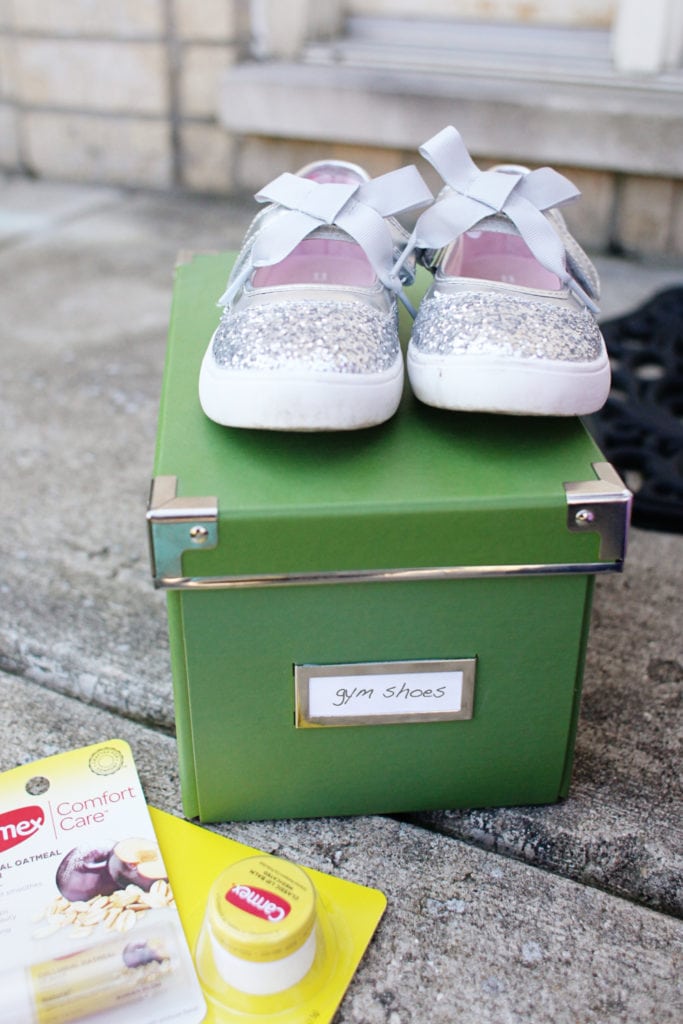 Headphones
I was a little surprised to see these on our back-to-school list. I know that this is a nice to have for the bus, but didn't think this would actually be something my daughter needed yet. Most schools will require actually headphones too, not ear buds. Whether you have young kids or high schoolers, just make sure you get a durable pair of headphones so they hold up for at least half the school year.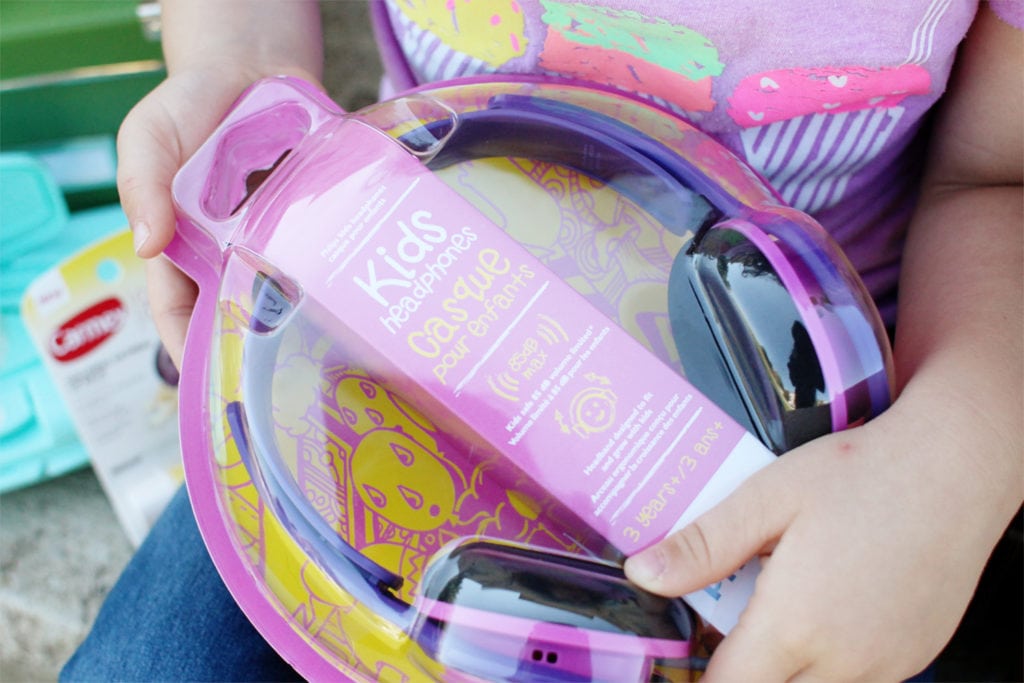 Baby wipes
These can be used to quickly wipe down anything from sticky fingers to washable paint to crayon on hard surfaces. I often feel like baby wipes are a mom's duct tape. Send a package of these along with your kids just to be prepared fo rall the sticky situations in life.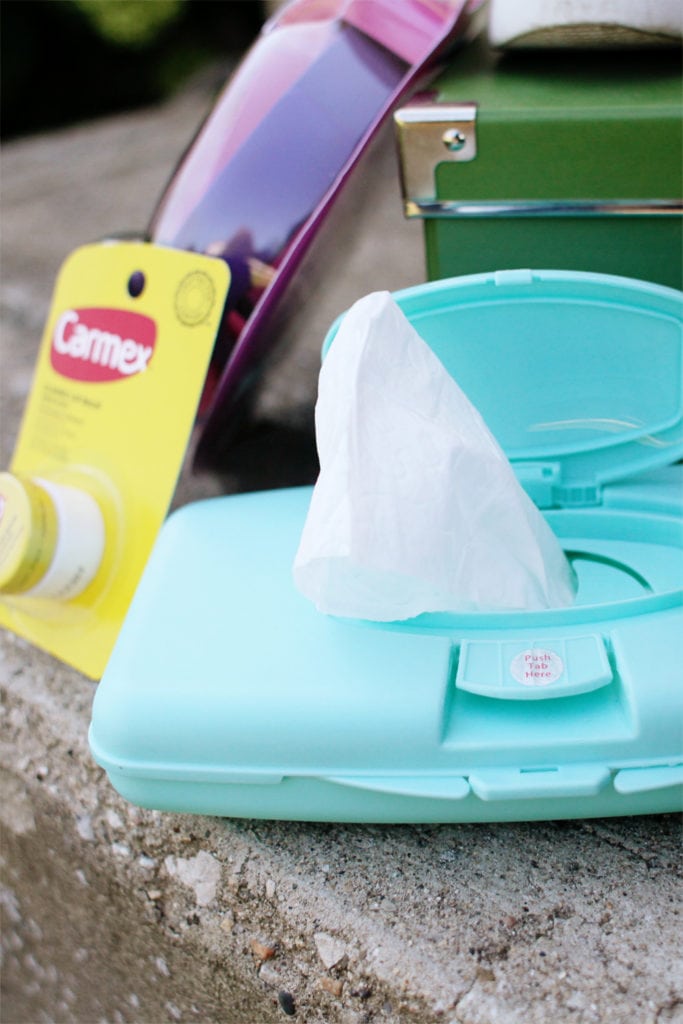 Stylus
I'll be honest with you. I saw this on the school supply list and my mouth dropped open a bit. I just didn't expect my daughter to need this as a kindergartner, but these pens for tablets have become a necessity nowadays at schools. You can find an inexpensive one at your local superstore with an electronics section. I recommend buy the inexpensive ones because these are bound to get lost.
A water bottle
This can be great during gym, after gym, during or after recess or throughout the day to cut down on trips to the water fountain. Some schools don't allow kids to have these so check first to see if your school or teacher has any rules around it.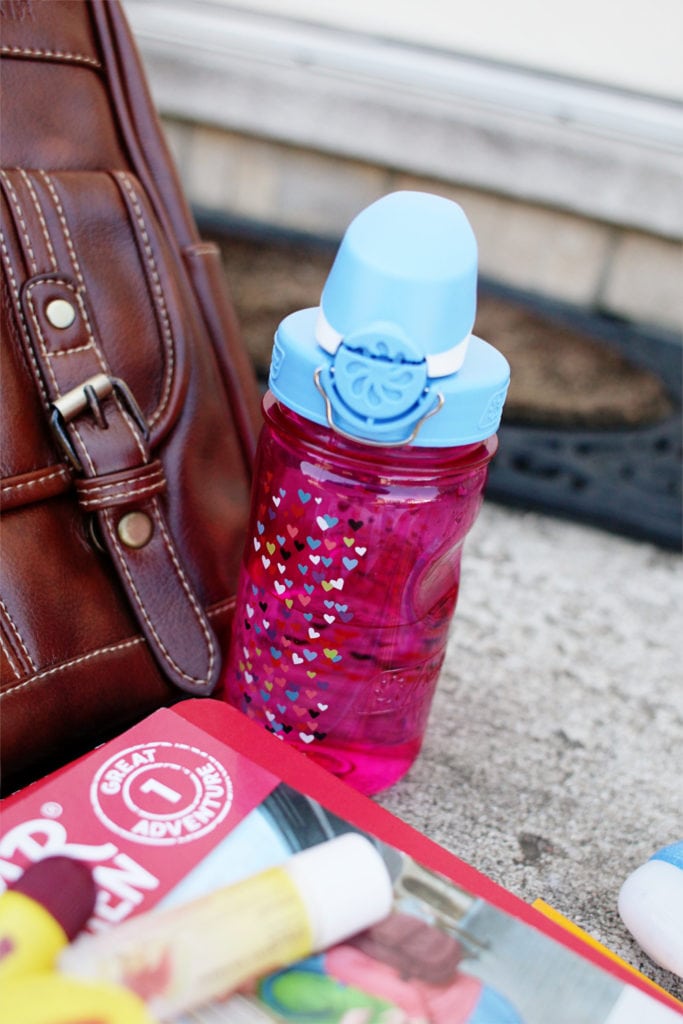 A very specific kind of pencil, sharpened
Gone are the days when just a No. 2 pencil would work. I was shocked to see very specific pencil instructions on my daughter's school supply list. Apparently you can't find these at all stores either. Make sure you double check to see if your school has specific instructions for their pencils. Most of them will want them sharpened too.
Hand sanitizer
With the return of school comes the return of runny noses, sniffles and germs. If they are allowed to have this (some schools don't allow it) then it's a great thing for them to keep in their book bag.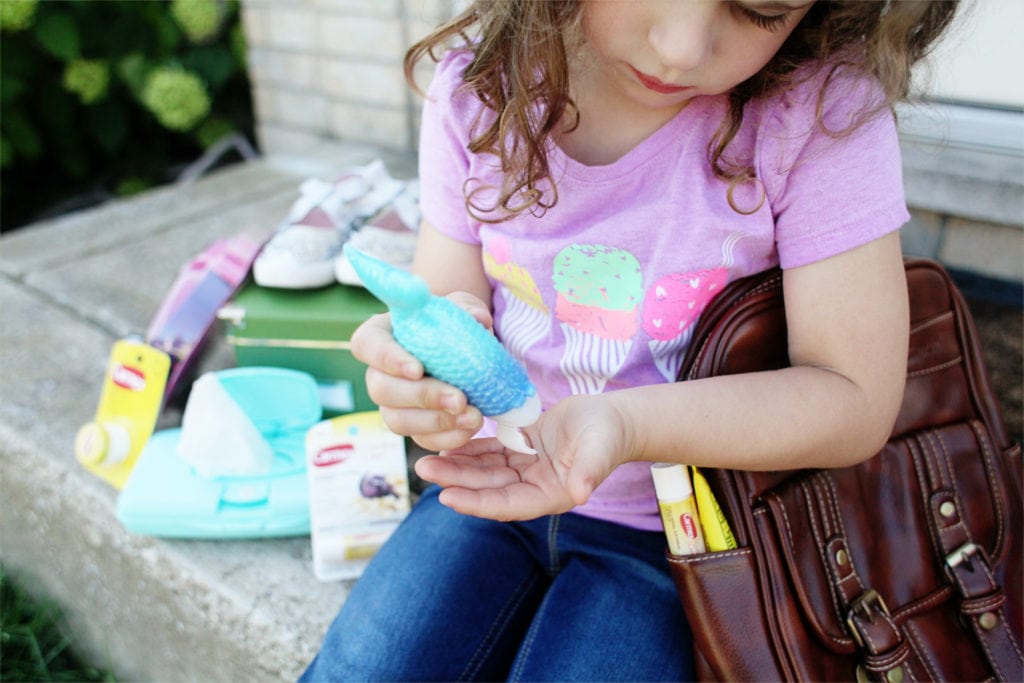 An extra pair of underwear/pants
I mean, stuff happens. This is just a good idea for kids of all ages. For older kids they can keep these items in their locker and for younger kids they can keep them in their back packs. You might not think your kid needs this but if they sweat a lot during gym, have some kind of accident or if a girl gets her period and wasn't prepared, this will be much welcome sight in a pinch. After all, you can't concentrate on learning if you're uncomfortable or feeling embarrassed.
Art portfolio keepsake
Okay so this isn't really a school supply that your kids will take with to the classroom. This one stays at home but it's something that I think you'll value as a parent. I like the idea of buying a keepsake art portfolio because it gives me a place to put all the junk art that comes home from school. As you well know, you can just toss a lot of the papers into the trash bin but there are somethings that will be more heartfelt and you might want to hang onto them a little longer. You can find keepsake art portfolios at most major stores and we have this one that we bought online.
What unexpected school supplies will you be stocking up on this year?