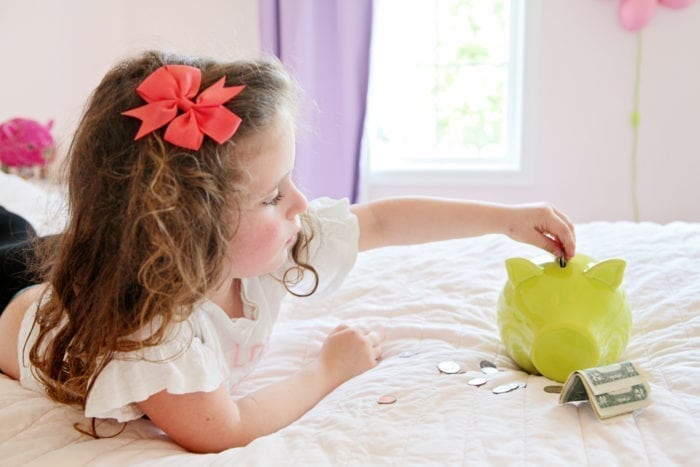 When I was a child, my family was poorish. Straight poor might be a bit too much, but we didn't have a lot of money and there was never any extra. I wasn't in any activities outside school because we couldn't afford it, we lived with my grandmother on and off until I was 5 and when we finally moved into an apartment of our own it was a huge deal for me to pick out a brand new, yellow lamp at the store.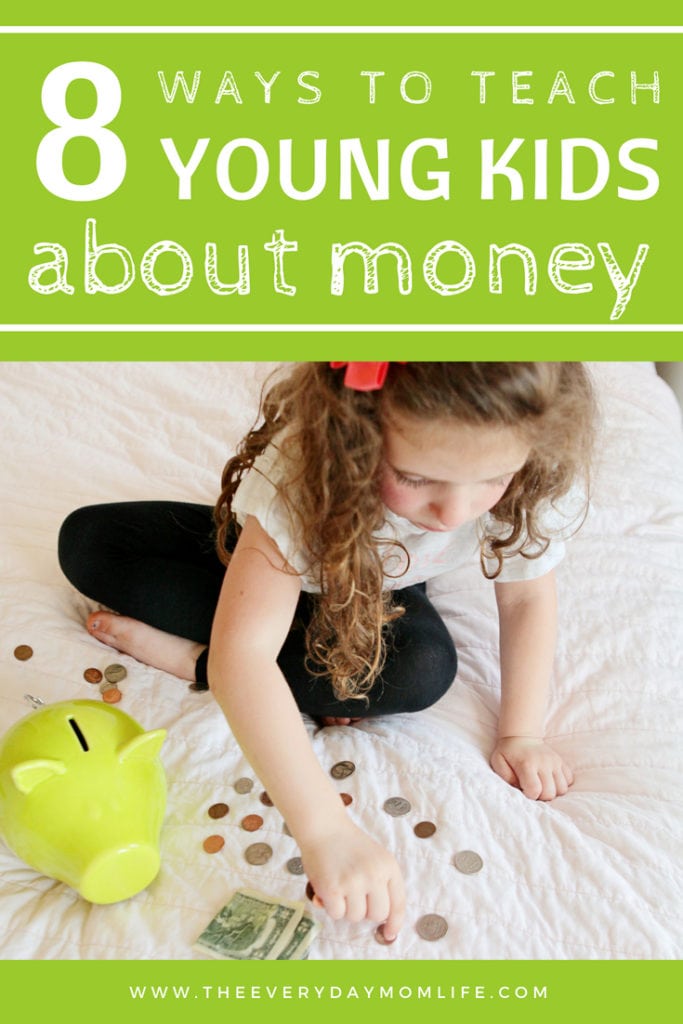 With all that, the only lesson I ever really heard repeated was that money doesn't grow on trees. There wasn't a lot of context around what that actually meant.
When I met my husband, I learned that he came from a completely different world of finance. His parents were thrifty and to this day they have pieces of furniture that are older than both of us. They never took extravagant vacations and my husband grew up with the message that you don't really need to spend much money in life.
When we had children, I hoped we would find a middle ground – somewhere between never spending and let's have fun because you can't take it with you.
However, we all know that saving for big financial goals can be challenging. Walking that line can feel overwhelming. For kids, saving for their personal "big" goals can feel the same way. Country Financial helped by showing us that taking simple steps can lead to big leaps. You can apply the same ideas to kids.
Here are a few simple ways we are working to teach our kids the value of a dollar and how to save, even at their young ages (almost 6 and almost 3).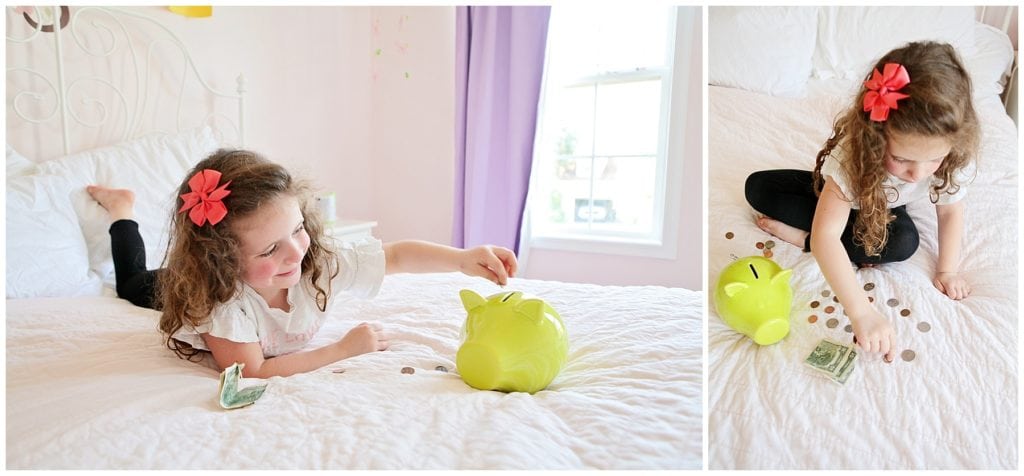 Counting
This may sound too simplistic but if you think about it, counting will be the basis for them learning money. My daughter is learning that 100 comes after 50. That 60 is bigger than 30 and that numbers are more than just ages. Making sure they understand basic order of numbers at a young age will help them understand that some things cost more than others and sometimes you don't have the money to buy those expensive things. This most basic concept will lead them to better money-making decisions throughout their lives.
Give them an allowance
I've seen articles that tell you not to give your kids an allowance but to instead give them a commission. Let's just agree we're splitting hairs here. There's no reason that your kids shouldn't earn a weekly allowance for helping out with specific chores around the house. Maybe there are some things you just expect of them like putting their dishes in the dishwasher or letting the dog outside. However, there are always some additional chores they would be more willing to help out with if they had more incentive, like helping to sweep, vacuum or dust.
You can make this sort of a game if you want and assign different amounts of money to each chore. Harder chores get more money. Chores that are a daily occurrence (think making your bed) get less money. Click here to see a cute example.
Make them spend their allowance
If you're going to the store, and they want to go too because there are toys at the store, make them bring their own money. My daughter will often want to go shopping with me because she knows the store has a toy aisle. I know that I don't want to listen to her whining about toys when we are there. So, if she wants a toy, she will have to spend some of her own money. If she didn't bring her money, then she needs to pay me back when we get home.
This isn't something that happens each and every time. Sometimes we have a talk before we enter a store and I let her know we will not be buying any toys that day because neither of us have the money for them.
Use cash
Because cash is almost a non-existent commodity now, kids don't see it often enough. For a long time, my daughter thought that cards were cash because I almost never use it. However, using cash will allow them to see it's not an endless pot at the end of the rainbow. The cash always runs out and that's when you can't buy anymore. It's a hard lesson to learn for anyone, let alone a kid, but a good one to help them understand the ideas behind budgeting.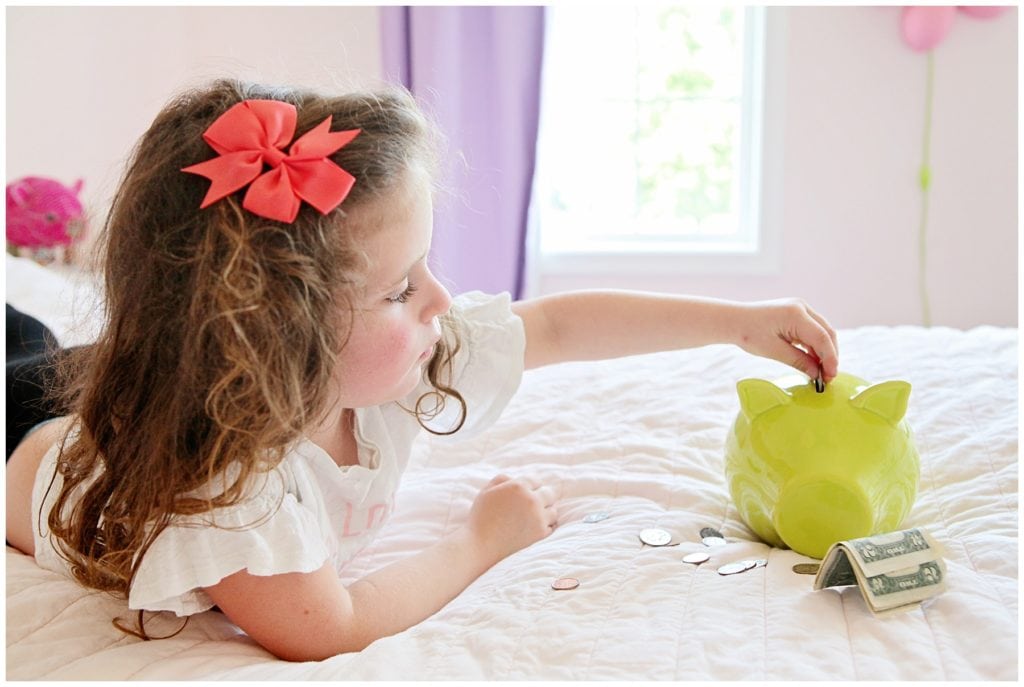 That said…
Use cards
I know these two ideas are a direct contradiction but showing kids how credit cards and gift cards function as money is important too. After all, that's the way the world is headed.
Using a card all the time can make kids believe the pot is endless so letting them practice with their own cards is a good idea. Put their allowance on a pre-paid credit card or a gift card and help them to understand there is still a limit to spending when they swipe.
This is especially good for older elementary school students, but even children as young as 4 can understand the card is worthless at some point.
Create Save, Spend, Give jars
Instead of letting them use all their money on toys, make them split it up to help them understand budgeting. A portion of their allowance each week needs to go to savings, a portion can go towards their spending and a smaller portion can go towards donating. Let them do this for a month or two to see how much money they can accumulate in the Save jar versus the Spend jar.
Every six months or so, or maybe just at the holidays, have them donate the money in the Give jar or use it for a cause they think is important. During the holidays they can use that money to buy toys for a toy drive, food for food drives or just donate it to church.
Kids are never too young to learn to give to others. This past year there was a toy drive at my daughter's school and she found a toy still in its packaging (Santa forgot about it the year before.) and donated it. She did it all on her own and it was so sweet to watch her tell us about the toy drive and how it was going to help other kids. Even though she didn't use funds from a Give jar for it, she still understood the notion behind it and that's the more important lesson behind the Give jar.
You can easily make these out of mason jars, old coffee tins, shoes boxes or anything else that can hold coins and dollars. Find out what you need in this post here.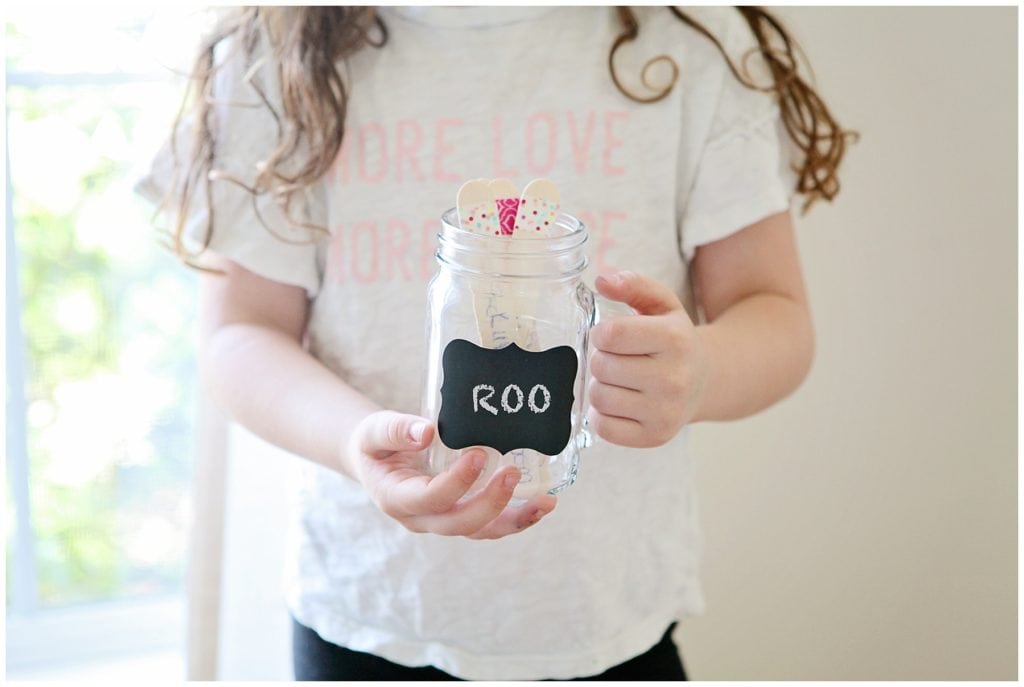 Play money games with them
Country Financial prepared us for the big challenges of tomorrow and a fun way to help prep your kids is to play money games. Not only are the games fun for them but they also encourage kids to ask questions about money. Grab Monopoly Junior, Game of Life, Payday, Moneywise Kids and others to teach your children about different facets of using money. Order (or make) pizza and make a family game night out of it so these lessons have a happy place in their childhood memories.
Visit our printables section to find some very elementary money games for prek and young elementary school kids. And for more simple steps to help you achieve your financial goals, visit Country Financial.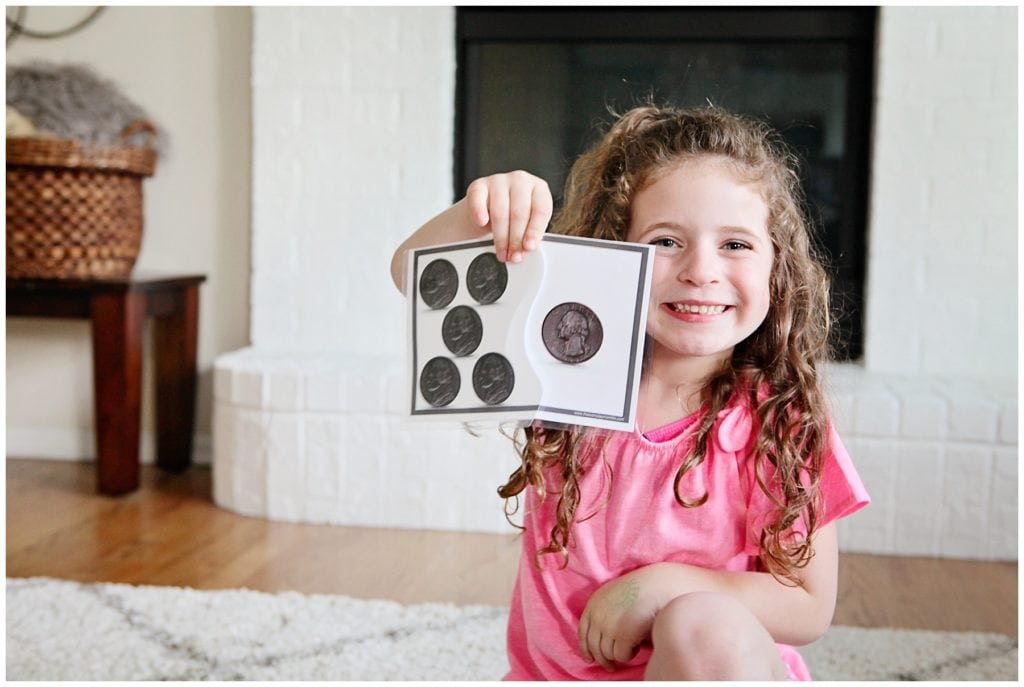 For more parenting tips, click here.