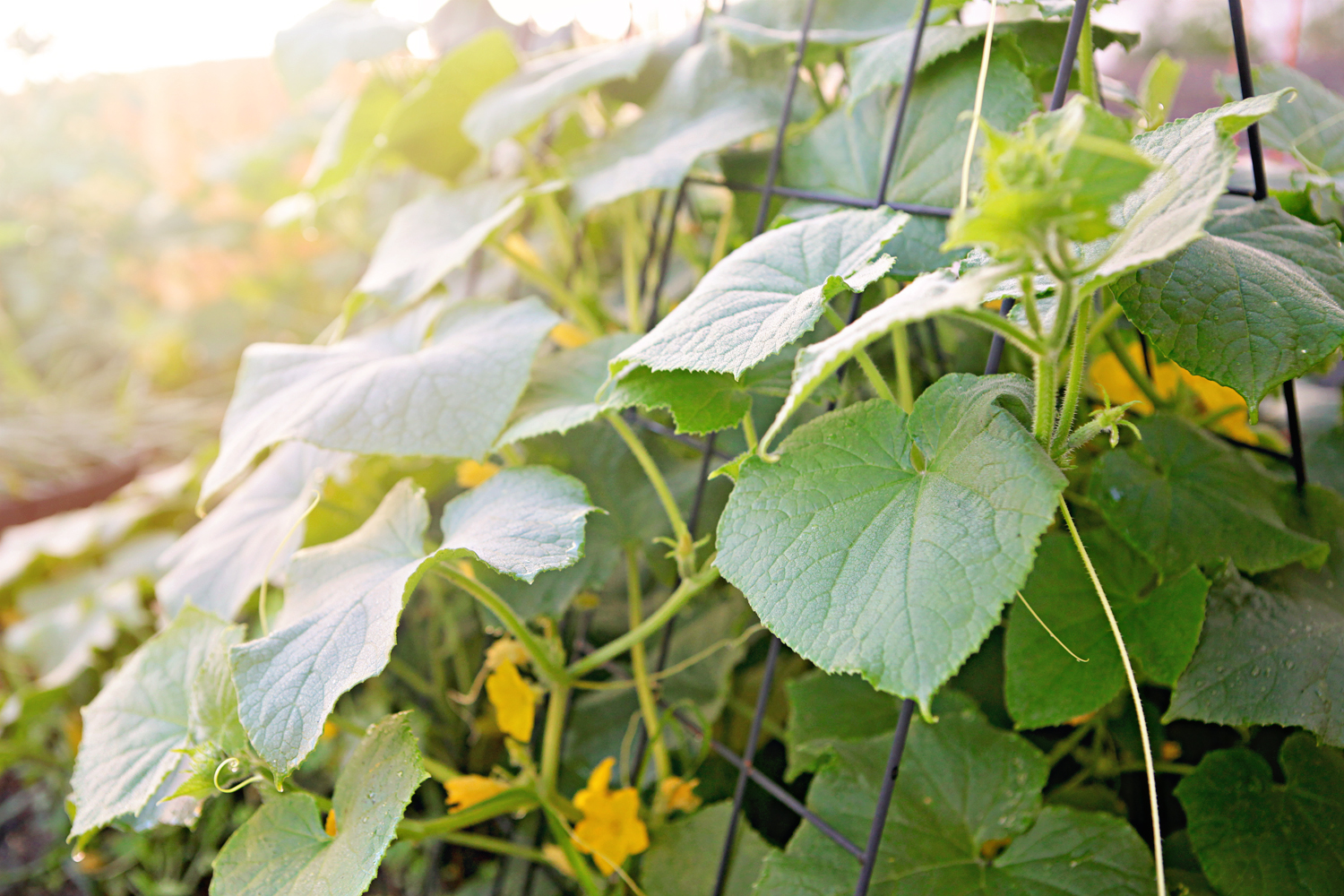 I wanted to build a vegetable garden ever since we moved into this house almost six years ago. The idea of growing our own vegetables right in our backyard appealed to me, and not because I believe that everything needs to be organic, but just because it seemed like something that would be a fun.

Last year, after years of planning and being pregnant summer after summer, I decided it was time. So even at seven months pregnant with my son I was squatting in the dirt and heat pushing tiny seeds into the garden beds that my husband built for me. In addition to the two he built, he bought me another raised bed for our anniversary, which is the traditional anniversary gift for year five. Needless to say, I had my work cut out for me as a first time gardener.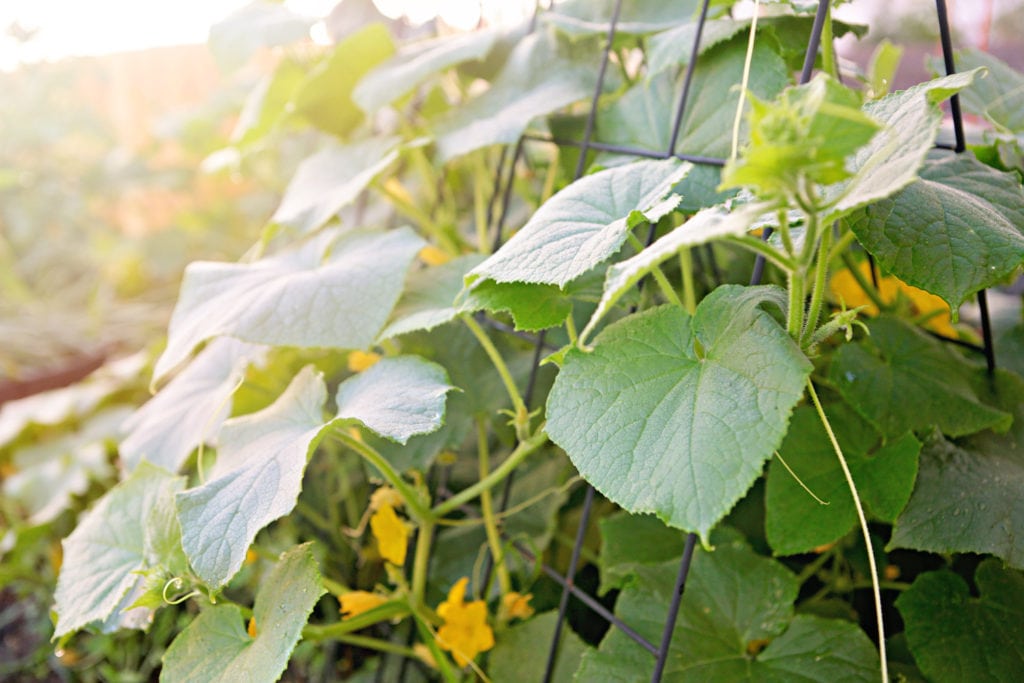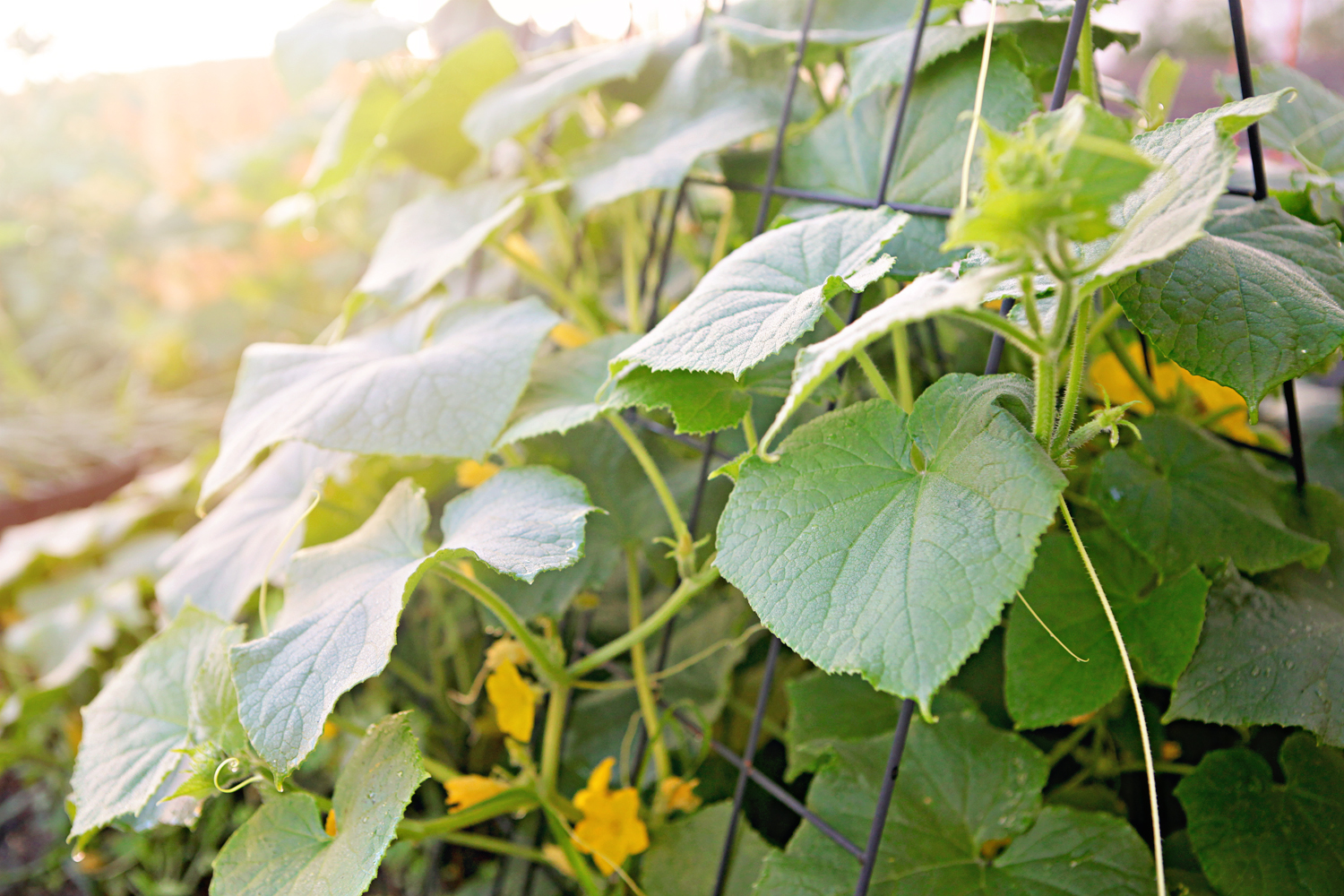 Our first garden was a complete success and we were overloaded with cucumbers, lettuce, carrots, zucchini and onions. This year, I've learned a few tricks and I am continuing to grow as a novice. I love that I can learn something new each day I'm out there and can find new techniques and tools to make gardening more successful and more fun. In this week's edition of Friday Favs & Finds I wanted to share a few products that have helped me become a budding gardener. Enjoy! And if you garden, let me know your favorite thing to plant in the comments below.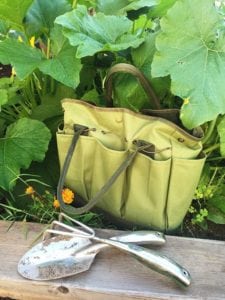 1. My garden bag. This bag has been a sturdy companion of mine for the last two years. I was thrilled to receive it as a Christmas gift and it's held up very well. The bag itself is made out of a high-quality durable material and has plenty of room for tools, seeds, gloves, twine and anything else that you might need. The pockets are deeps so I've not had any issues with anything falling out. It comes with three tools (a little person was digging in the dirt with my third tool when this picture was taken) and each of the tools are excellent and very useful when planting in the spring, helping to rid the beds of weeds and turning the beds up in the fall. They are stainless steel, well-made and have yet to begin to rust, even after occasionally and accidentally leaving one in the yard.
2. My raised garden bed. When I was squatting in the dirt while pregnant, this bed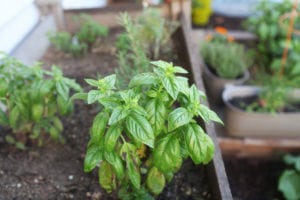 was a welcome relief. It stands a few feet off the ground and I am able to stand next to it and work without bending over. It's honestly a back saver. Not only that, but if you don't have a big yard or really any yard, this bed can fit on a porch. Last year I had leafy greens planted in here and this year I opted to use it for my herb garden. I've found that it's really my favorite bed just because it's so easy to work in. You can't plant tomatoes or plants that need a lot of room for their roots in it, but it works well for herbs and anything leafy. It would look great as a flower bed too.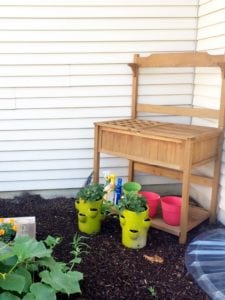 3. My potting bench. This was a Christmas gift and like the raised bed, I love this because it saves my back and it gives me a nice space to work. Last year we potted all our herbs and I did all that work right here. This year I've used it to pot flowers that are throughout the yard. Inside the bench there is a great area to store tools, dirt and small pots so I don't have to bring everything back to the garage. You can keep this outside or inside a garage. Mine has always been outside and the wood and color have held up beautifully.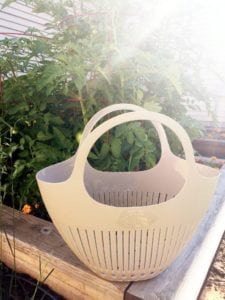 4. My garden bag colander. This is a find I'm really excited to tell you about because I'm in love with it! I bought it a few weeks ago when I was looking for an easier way to collect all the vegetables outside and wash them once I was inside. After picking, I just add everything to this bag, take it inside and stick it straight in the sink. It's plastic and waterproof so it makes washing everything a breeze. I've used it so far for our lettuce, which always needs to be washed thoroughly since bugs like to hide in the leaves. I can't wait until the tomatoes, cucumbers and zucchini all really start to push through. This is going to make harvesting a breeze.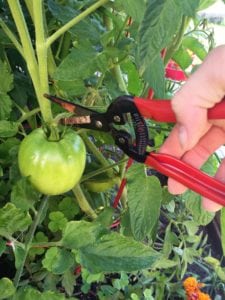 5. My pruning scissors. These are a recent purchase and have been great for pruning and picking. I like having a nice, clean cut on the herbs and other veggies in the garden so these have made it a snap. So far I've used them on the lettuce, tomatoes, herbs and my flowers in the front. If you have flowers, these make cutting them to display a very simple and clean process.
6. Our irrigation system and garden hose splitter. Okay, confession time. I have yet to set these guys up. The
spring was so hectic between parties, weekend activities and our kitchen renovation that I sort of missed the window to lay out the irrigation system and get this all set up. The plants
all just got too big too fast and I'm kicking myself for not leaving myself enough time to lay this all out. Last year, we had a very, very wet season. It rained so much that all the tomatoes plants were almost always wet and developed something called brown spot, which attacks the leaves, then the fruit and eventually kills the plant. It also didn't help that I didn't know it is best for a lot of plants to
be watered at the base. This year, I was determined to have a fantastic tomato crop and make watering the entire garden easier on myself. Of course, since it didn't happen, this year has been incredibly dry and I've needed to water constantly to keep the plants growing. The drip irrigation system and splitter would have been a huge help if I had left myself enough time to set it all up. Instead, I'm now squatting with the hose and watering the base of all my plants. Not horrible, just frustrating knowing I have this great system sitting in a box in my house (in the dining room, no less).
That's it for this week! If you have these, I hope you are loving them too, if you don't and you love to garden I would seriously consider looking into purchasing some of these things. Also, let me know if you have a favorite garden tool or contraption in the comments below!