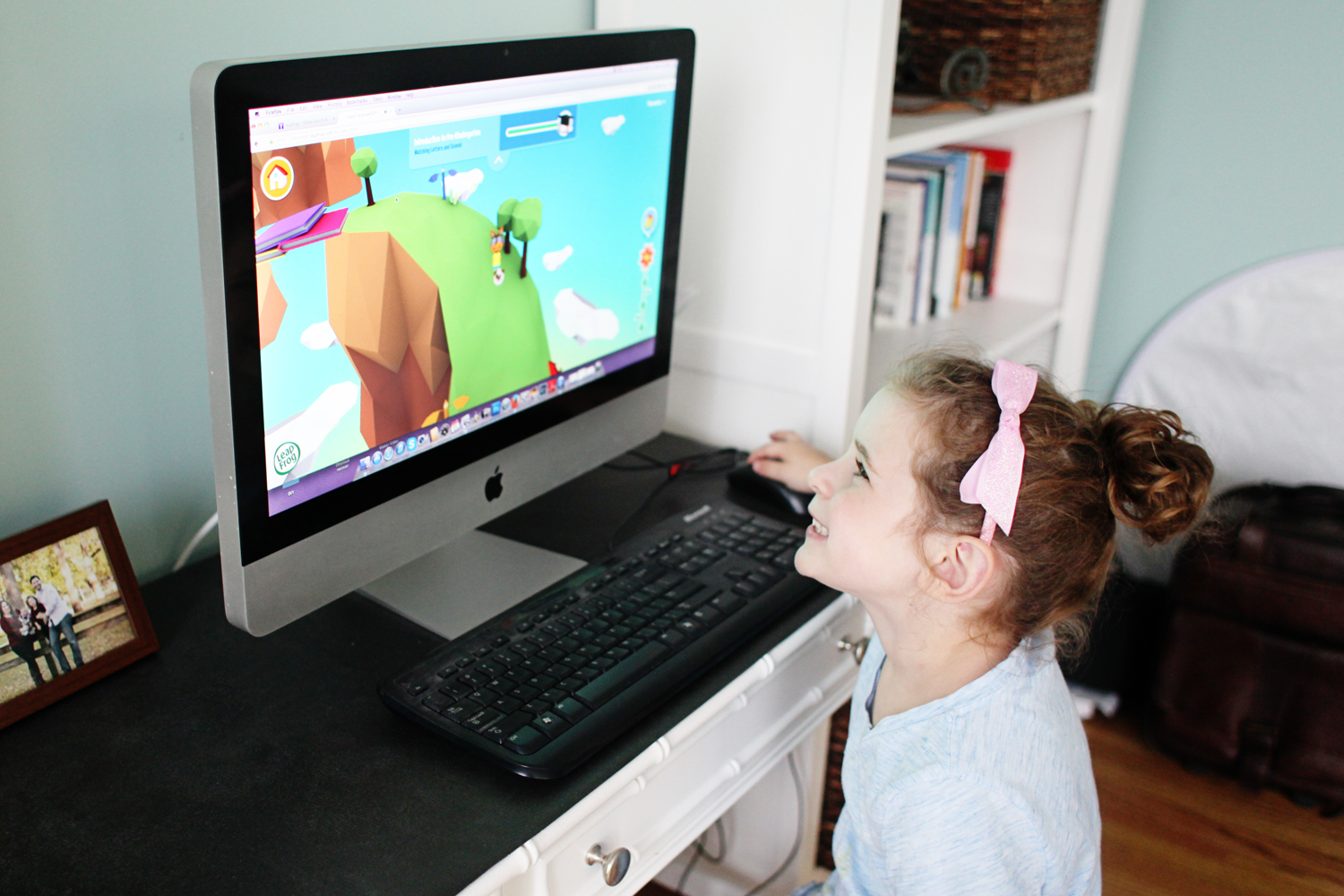 We don't have overly strict rules about screen time in our house as long as the screen time is being used for learning. My husband is in IT and it has never made sense to him to keep the kids away from computers and technology because we know they will be inundated with it as they get older and in their adult lives.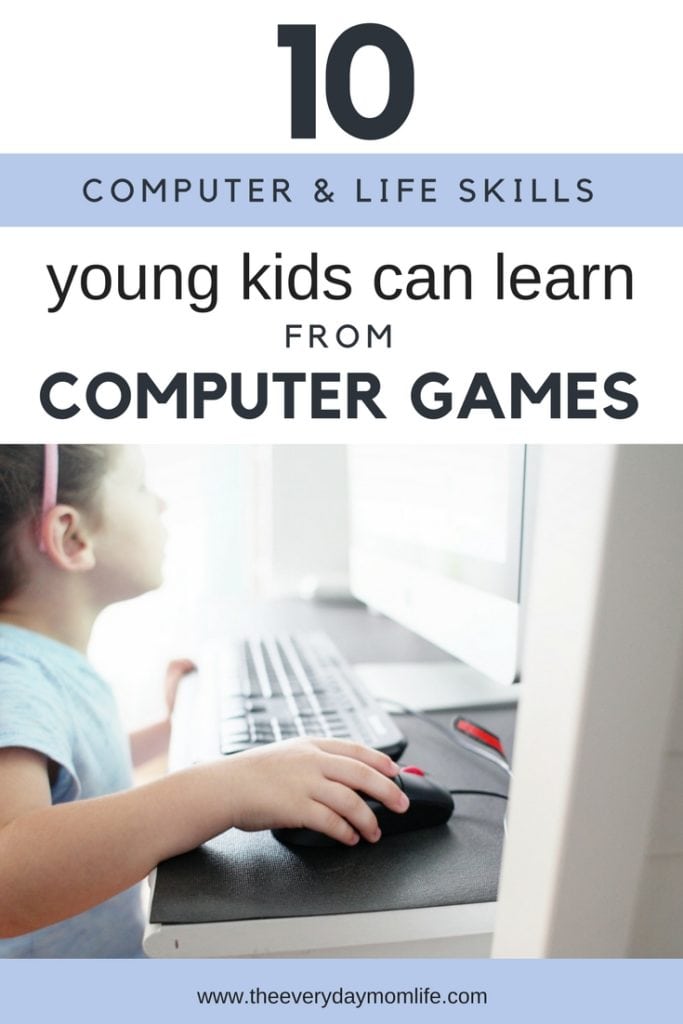 Instead we have always valued using technology as a way to teach them new things – whether it is something new about the world or something new about the way a specific device functions. Not only do we believe that technology has a place in their lives now, but we believe that the computer and the tablet can be some of the best learning tools we can provide them with.
Since my daughter just entered Kindergarten my husband and I thought it would be a perfect time to introduce her to working on a computer. She's been able to use a tablet and phone for years now but we've never really had her work on a computer.
When LeapFrog contacted me and asked us to try their new program, LeapFrog Academy, I jumped at the chance. (Pun completely intended.) While LeapFrog Academy is available on mobile and for tablet users, we knew we could use it to introduce the computer in a way that would teach our daughter new computer skills. It also gives her an opportunity to solidify overall life skills while providing an educational experience through fun.
If you have a preschooler or child in elementary school, here are some of the skills they can begin learning now from working on a computer and through the LeapFrog Academy program.
BASIC COMPUTER SKILLS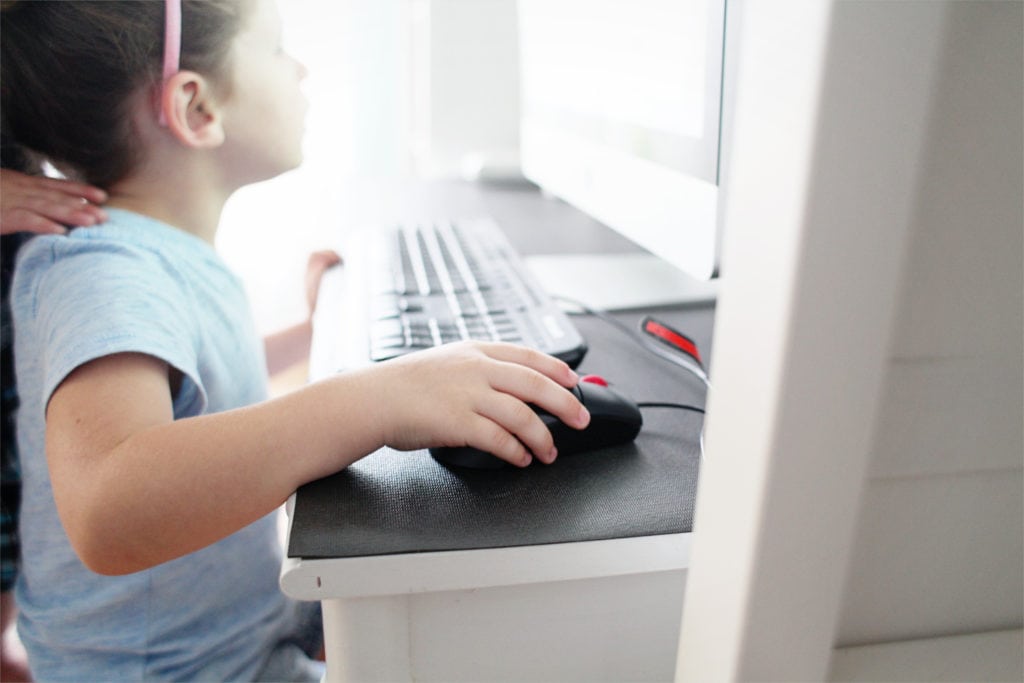 Mouse Management
My daughter had been used to using her finger to move objects around on the phone and the tablet, but using a mouse was a different, new skill for her that required a little bit of learning. She needed to be able to understand the cause and effect between what was going on with the mouse in her hand and what was happening on the screen. That took some coordination that took her about a day or two to master. Then learning how to click on objects also illustrated the cause and effect relationship between her mouse and pointer finger. Using the easy LeapFrog Academy navigation allowed her to practice these skills and refine them. I dare say she is now an expert. 🙂 Her computer nerd dad is proud.
Once she had those skills down she was able to master dragging objects. The games within the LeapFrog Academy program use the mouse as the primary tool and there is a lot of moving objects around (especially within the math modules) to sort them. The best part is that this feels like fun to her.

Program Navigation
Throughout life we all know that computer programs, internet platforms and apps all have different navigation. Through the LeapFrog Academy games my daughter is learning how to navigate the home screen of the LeapFrog Academy platform and how the navigation works differently within each module. This may seem so basic but you have to remember that young children don't know how to do these simple things within programs. That said, they are fast learners. She will be able to apply these same ideas and navigation principles to every program she will ever use again.

Within LeapFrog Academy, your children can pick among the categories of eBooks, Games, Puzzles, Videos, Music, Art and even their favorites that they have saved. Then within each of those areas they can select Reading & Writing, Math, Science & the World, Creativity, Feelings & Health and Problem Solving. It's an easy enough navigation but has a lot of layers to it so she can keep discovering again and again and learning how different games and programs work.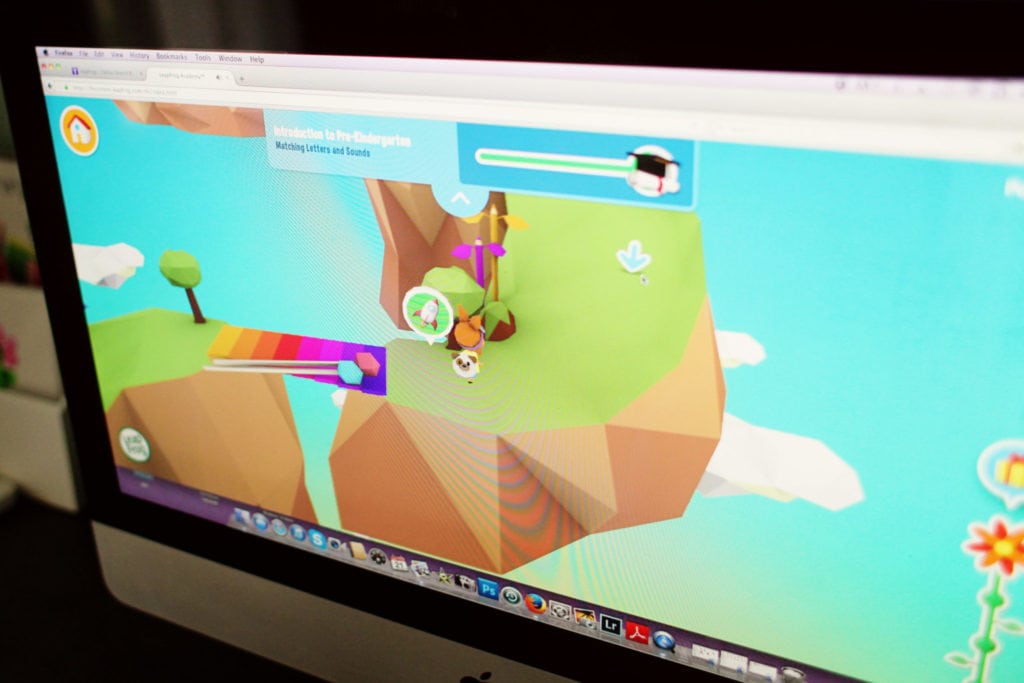 Tool Selection
Within the LeapFrog Academy games there are specific modules where you have to select different tools to make something happen. The Art module comes to mind because each time you want to use a new color you have to select it to be able to apply it to the "paper."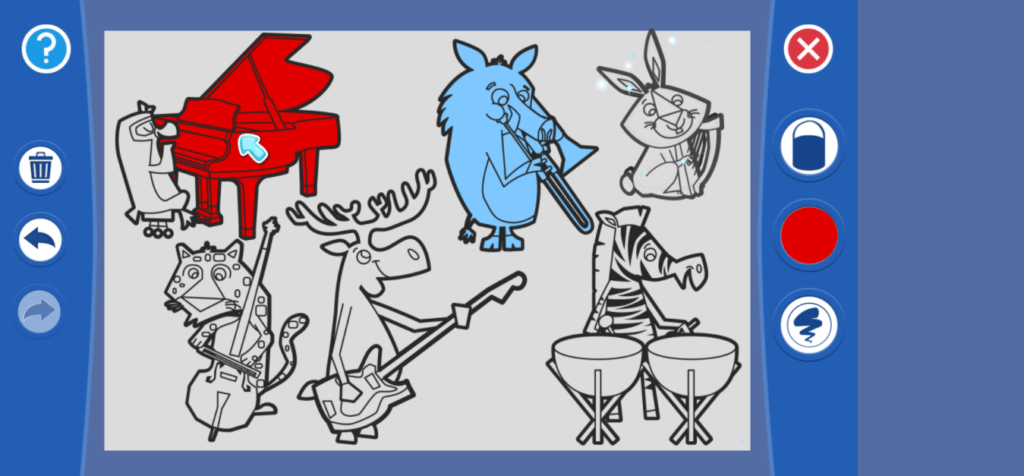 Basic Typing
There are a lot of computer games out there that will be designed to teach really young children some basic typing skills – where to place your hands on the key board and what the space bar and ENTER do. These are fantastic skills for children to know early, especially since they are doing away with some of the writing courses in schools.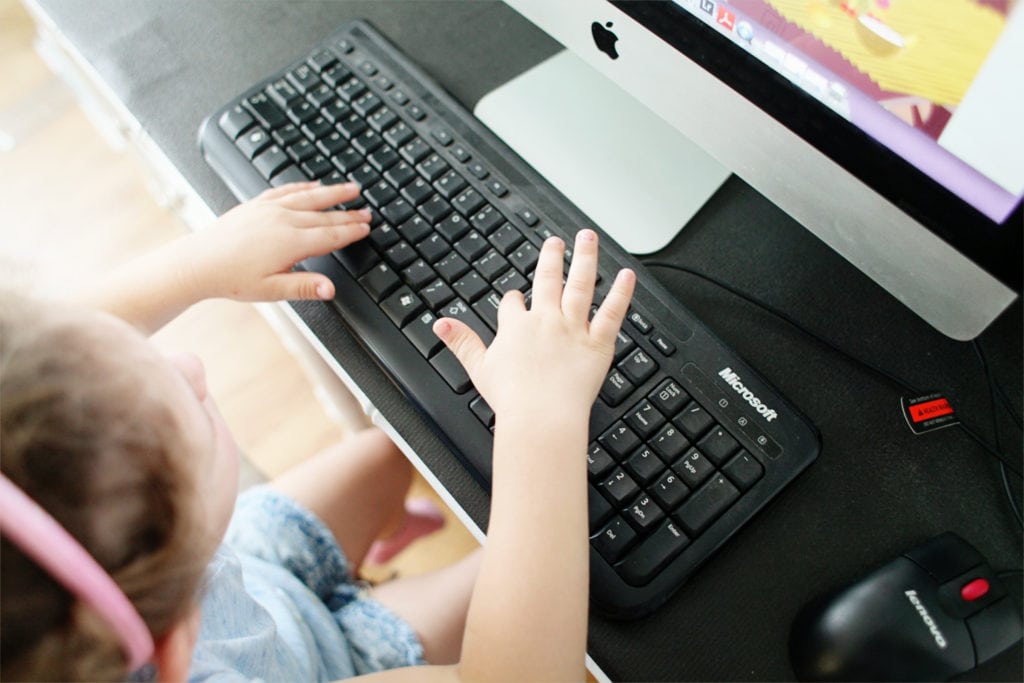 LIFE SKILLS
Problem Solving Skills
Almost all of the online games, and even video games, teach problem solving – whether it's needing to navigate across a landscape to solve or complete a puzzle or have some end goal in mind, like saving a princess. All children will have to think about the best possible ways to complete these games in order to accomplish the end result, which is usually winning.
LeapFrog Academy has modules within each interest section dedicated to problem solving. You can find the differences between photos or even shoot a roly poly bug at objects that will help to accomplish your goal.
Competition & Fair Play
Competition is certainly one aspect that online games and online learning courses can promote, and it's good for kids to understand what a healthy competition looks like. A lot of times young children have to be taught how to be a good winner and the games can not only provide the competition but help to learn the appropriate reactions too. These same games will often also promote the idea of fair play. The rules and boundaries are in place to help everyone to help everyone learn, play and play fairly.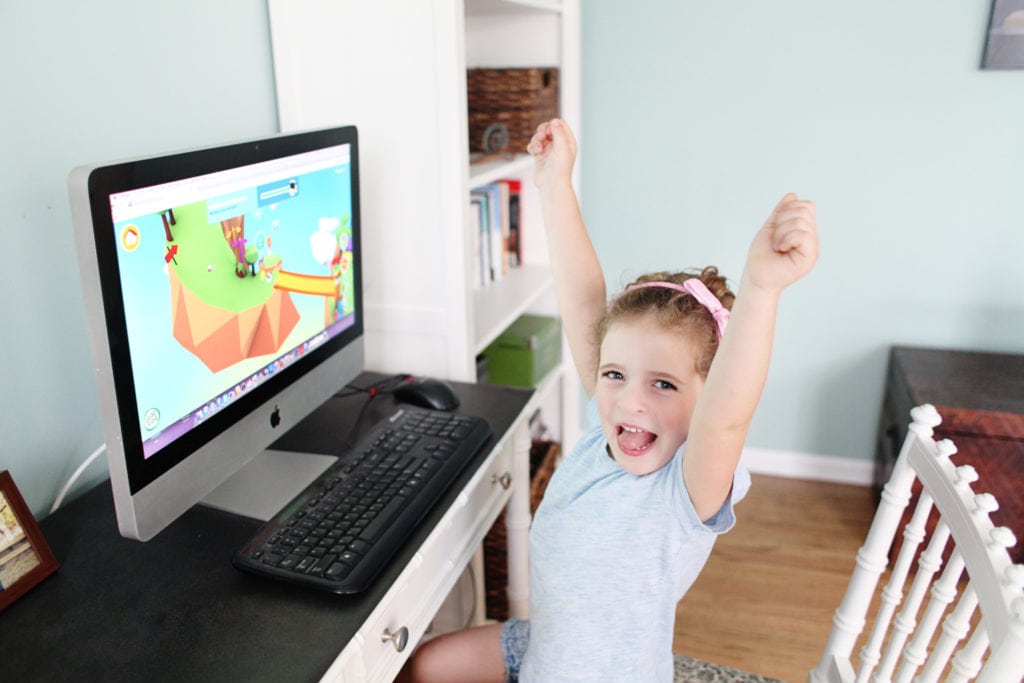 Decision Making
Anytime you play a computer game there are decisions to be made and this is something that really young kids don't get to do that often. For instance, my daughter likes to pick out her own clothes and sometimes I let her make those decisions. Other times she picks outfits that don't match or are for the wrong seasons and then I have to step in and help her make better decisions. As a mom you are also probably the one who decides on all meals and even possibly activities. However, when children are playing a game that is their turn to be complete in control. They can pick what they want to play and make the decisions within the games too.
Watching my daughter navigate through the LeapFrog Academy world is always sort of a treat because I like to watch her as she makes decisions about where she is going to go next. Since I'm not with her during the school day I feel like this is really one of the only opportunities for me to watch her brain make critical decisions right now.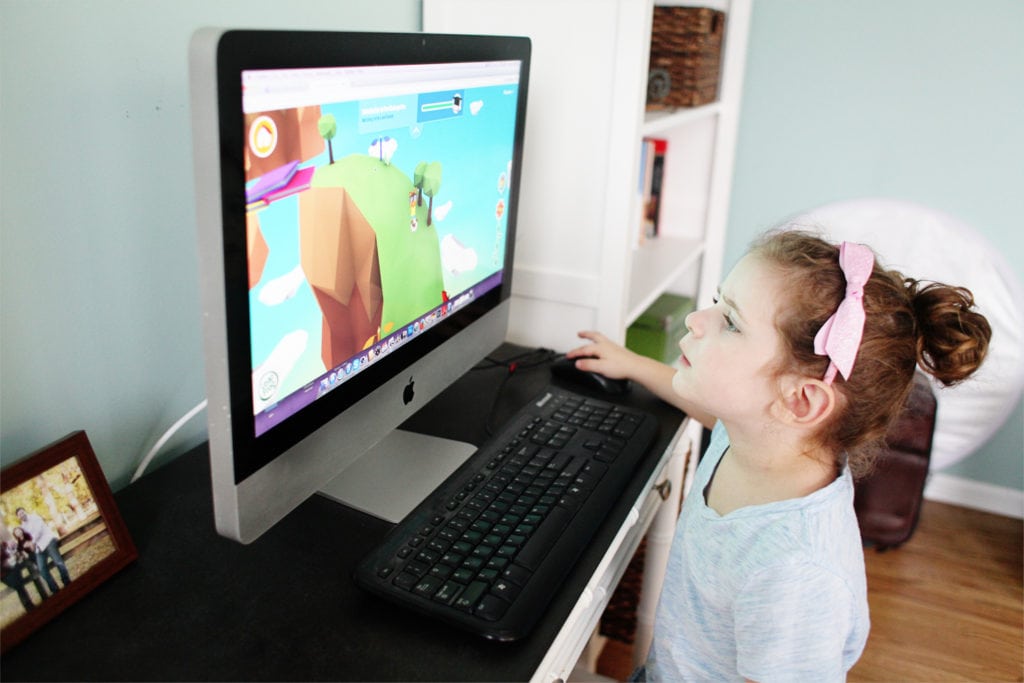 Peer-to-peer learning
Computers give children a chance to teach other children. My son loves to watch my daughter play with the tablet and the computer. While he can handle the tablet and likes to play LeapFrog Academy on that device, the computer is a little ways off still. However, he will sit there and watch as she works with the mouse and makes the character move on the screen. No matter which game she is playing, he is always interested and she is always willing to tell him about what she is doing.
I've watched her teach him things already while they play toys on the family room floor and I am excited to for her to show him all the wonderful things he can learn by playing on the computer…even she doesn't know that she's doing it.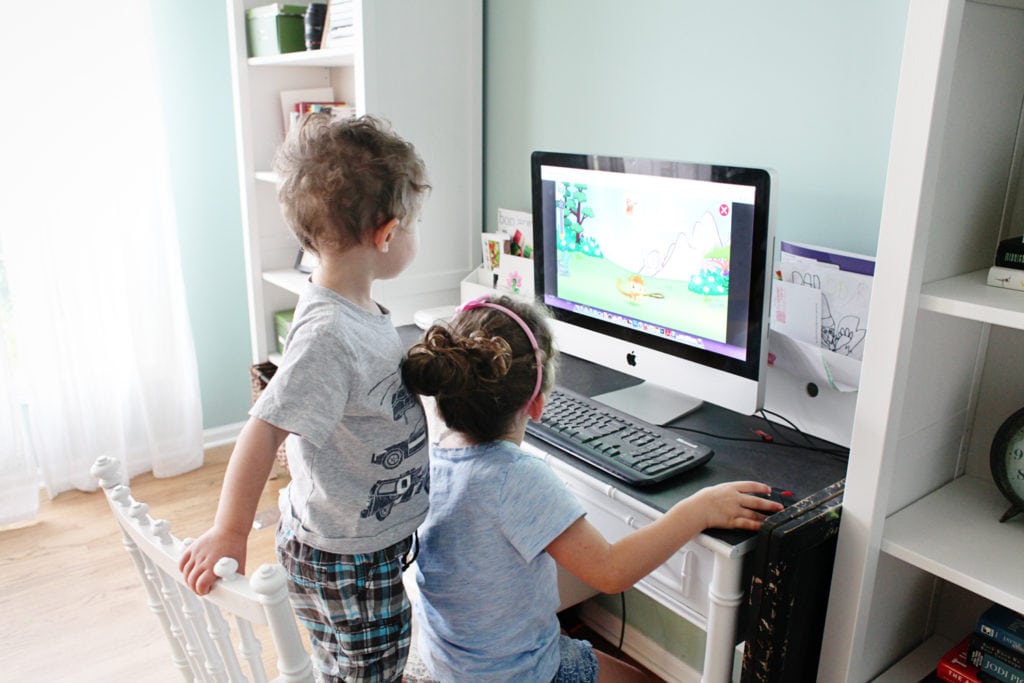 Creativity
So many of the creative people in life now work on computers and some of the very basic skills, like learning how to manage a mouse or to select a tool, can be applied to other creative programs as kids grow. In school they will probably learn skills like coding, illustration, photo editing and more.
Right now my daughter is learning some basic concepts of creativity with LeapFrog Academy. She learns how to mix colors for a new color or lets her imagination run wild coloring the life cycle of a frog.

Educational Foundations
The way our children learn today will be different and my husband and I accepted that. There are many, many ways online computer games can be educational and teach children, even very young children things. I remember receiving a photo of my daughter in her preschool class one day the teacher was talking to them about animals that live under the ocean. She was showing them a video of an octopus so they could understand how it moved and how different life was in the water versus the land. My husband started showing my daughter letters and songs on the computer (specifically the ABCs) before she was 6 months old. She could sing full songs by the time she was 2 and knew her ABC's.
LeapFrog Academy has been teaching my daughter math, science and letter sounds while she has just been "playing" on the computer. It's all just fun for her and a treat to be on the computer. For me, it's additional education that incorporates fun. As a parent, what could be better than that?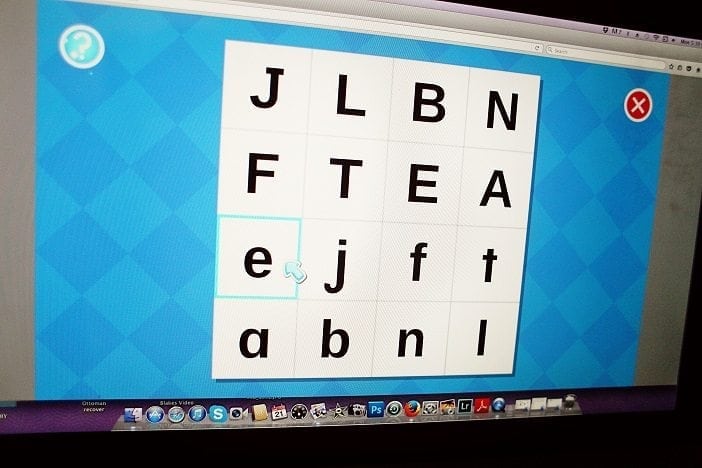 You can find out more about LeapFrog Academy and sign up for a one-month free trial by visiting their website here. And check out our review of the LeapFrog Tablet here.