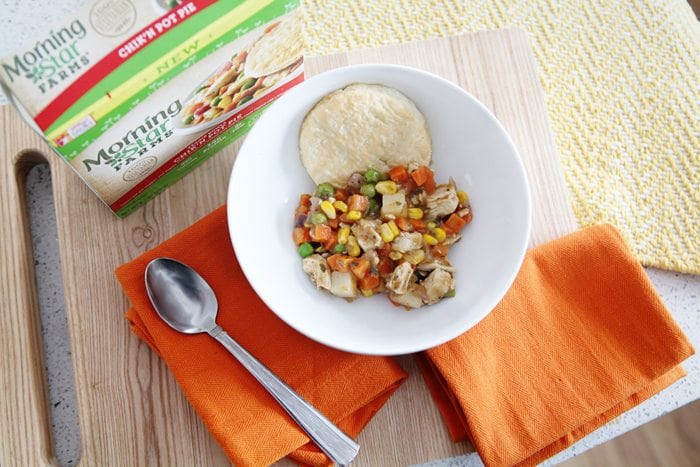 I love vegetables, like really, really love them. When I was a kid I ate all my vegetables, even Brussels sprouts and spinach. I was weird.
My kids are not weird. They do not get along with vegetables and are at typical ages for revolting against eating veggies – Pre-K and a toddler. My daughter eats some – corn, carrots, peas and sometimes broccoli. If I ask her to eat a pepper you would think I've asked her to eat a snake. My son lives off milk, bread and air.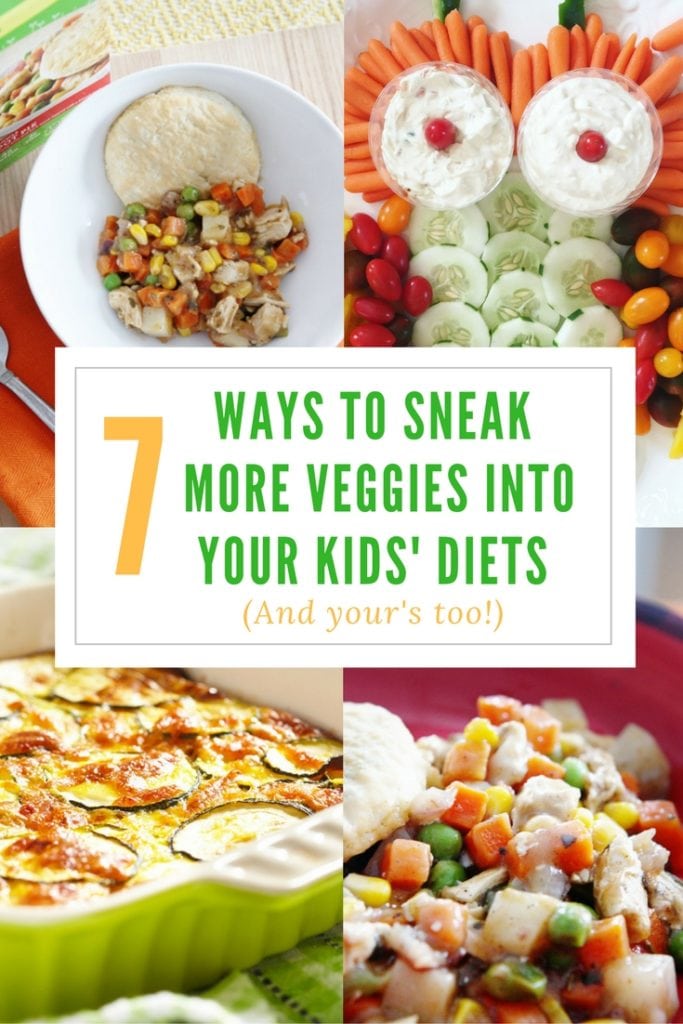 Sometimes it is about finding inventive ways to squeeze a few more vegetables into all of our diets.
Other times it's about making time to fit the vegetables into our lives. They are often a less convenient option as a snack and a more time consuming option at dinner since they require some prep time with washing and cutting. This is a hard one for me because I'm all about saving time and convenience especially during the workweek.
Whatever vegetable issue you encounter at home, here are some creative ways to incorporate a little more goodness into your lives.




Get More Veggies In Your Kids' Diets
Use sliced veggies in fun ways
I've found when my veggies look fun, they seem to be more appetizing to my daughter. Doing something simple with sliced veggies like creating a character or a smiley face makes it more likely that she will eat more or at least try them which is all I ask for some days. Honestly though, this also works for me and my husband too. I find that slicing them up and having just a plate of raw veggies available at meal times, even if they aren't prepared in some fancy way, helps us to eat more.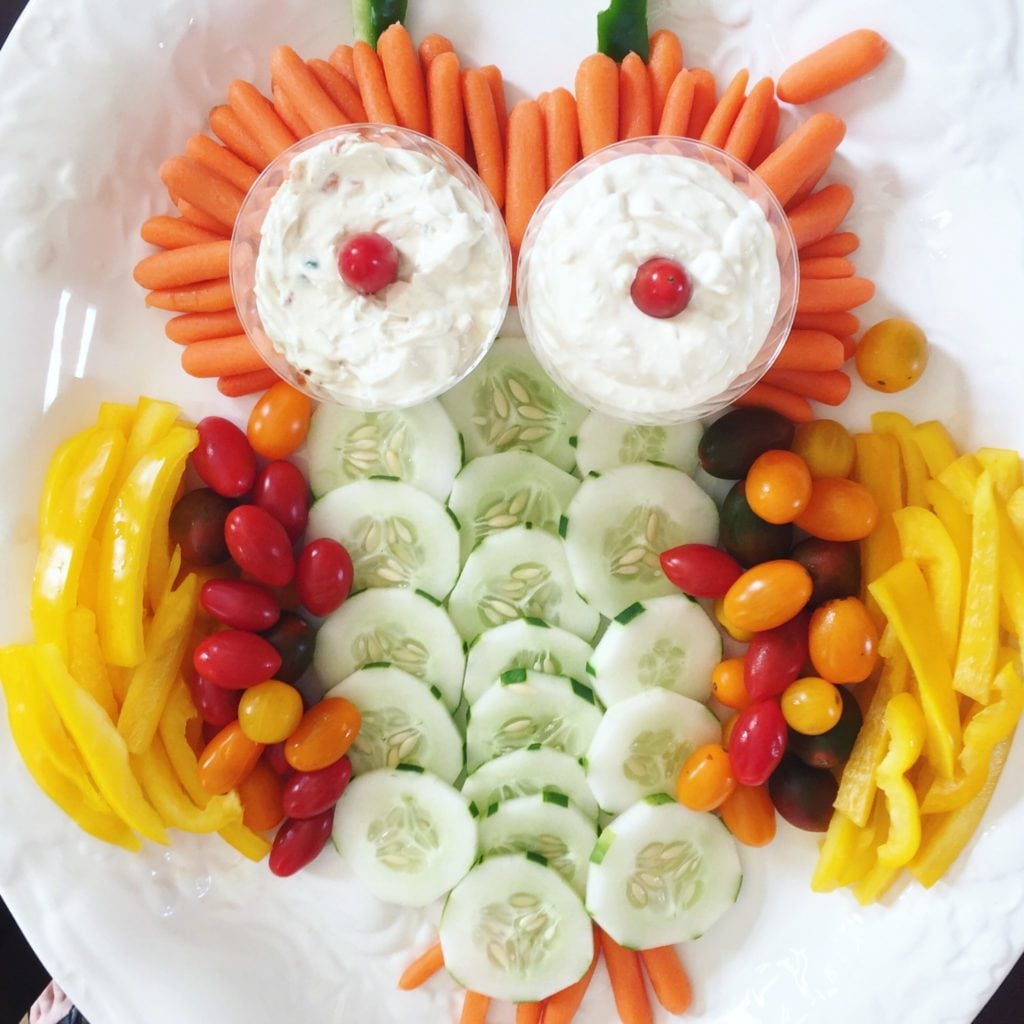 Create smoothies with hidden veggies
I've created three smoothies that my kids will eat and they have become the perfect way to sneak in an extra serving of veggies that they usually refuse. It's also been a great way for me to sneak in extra veggies as well. I love that this is an on-the-go option because I find it difficult to eat enough of them throughout the day between work and running around with the kids. I'll be sharing the smoothie recipes on the blog next week so stay tuned!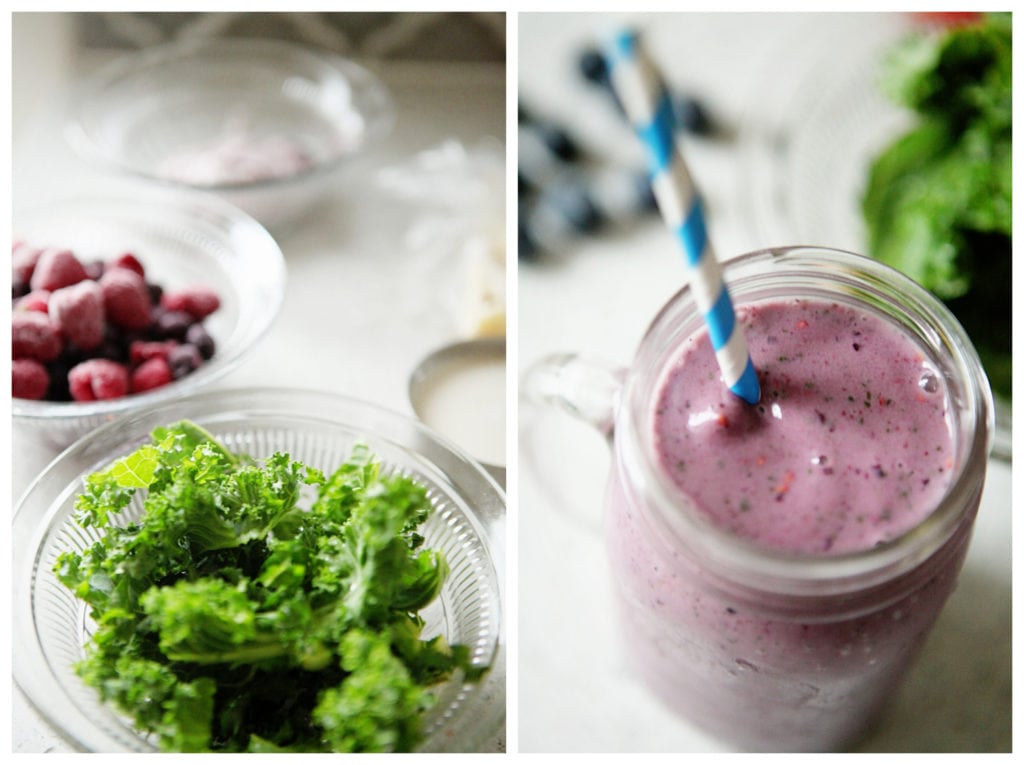 MorningStar Farms® Veggie Bowls are a great way to get more veggies into your diet and your kids' diets even when you're on-the-go. They're meals you can make as-is so there isn't any cutting and washing involved. We recently tried the Chik'n Pot Pie that we found in the frozen section of our Jewel store in Batavia and my daughter loved it.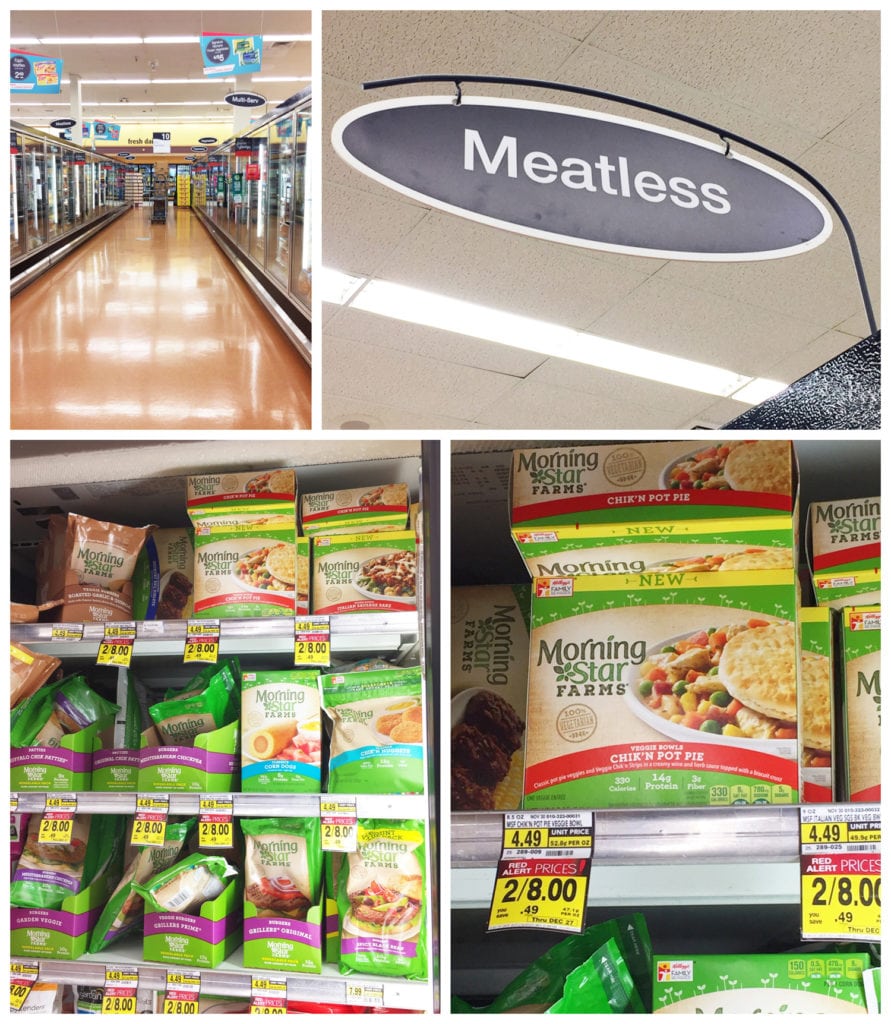 It was so easy to make the meal in the microwave at home and this is something I'll now be making at work too when I'm on the go.
The chik'n strips are 100% vegan and I love that there are 23 grams of protein in the Chik'n Pot Pie dish!
To make it I simply followed the instruction on the packaging, taking the dish out of the packaging and removing the biscuit.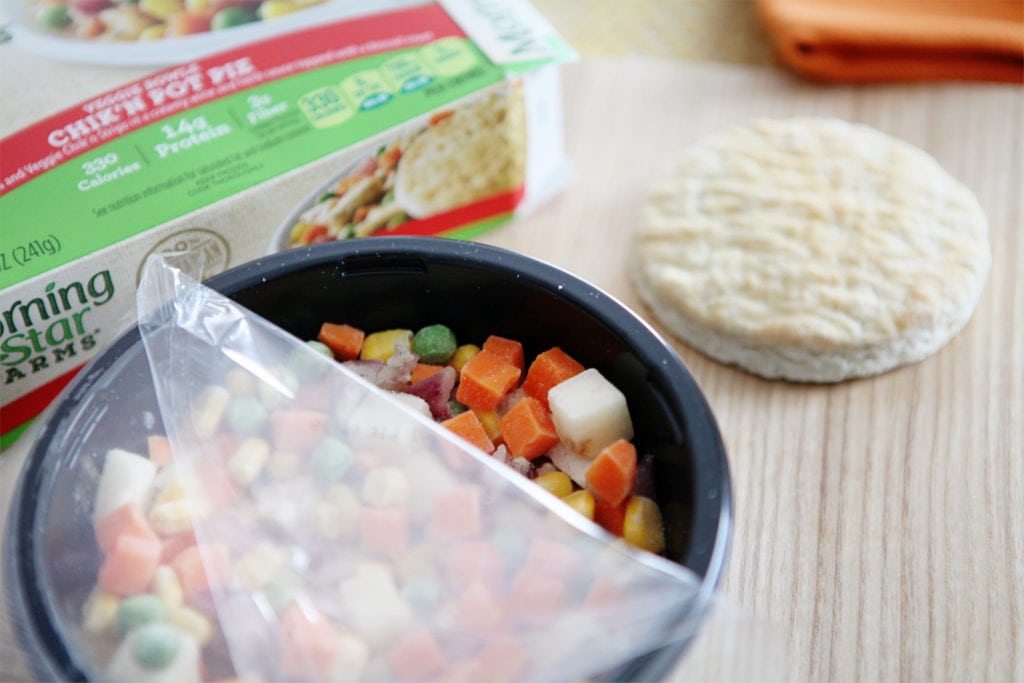 After cooking it for 3 minutes and 15 seconds in the microwave I removed the dish, stirred it, completely removed the steam film over the top of it and placed the biscuit back on top.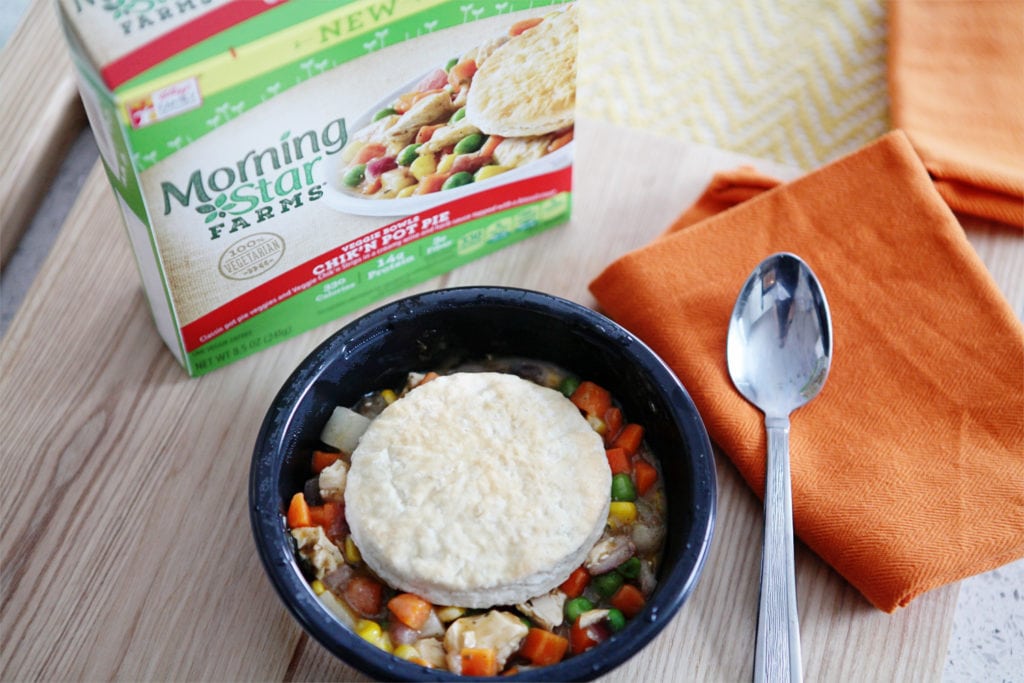 I then put the whole thing back in the microwave for an additional minute. That's all it took!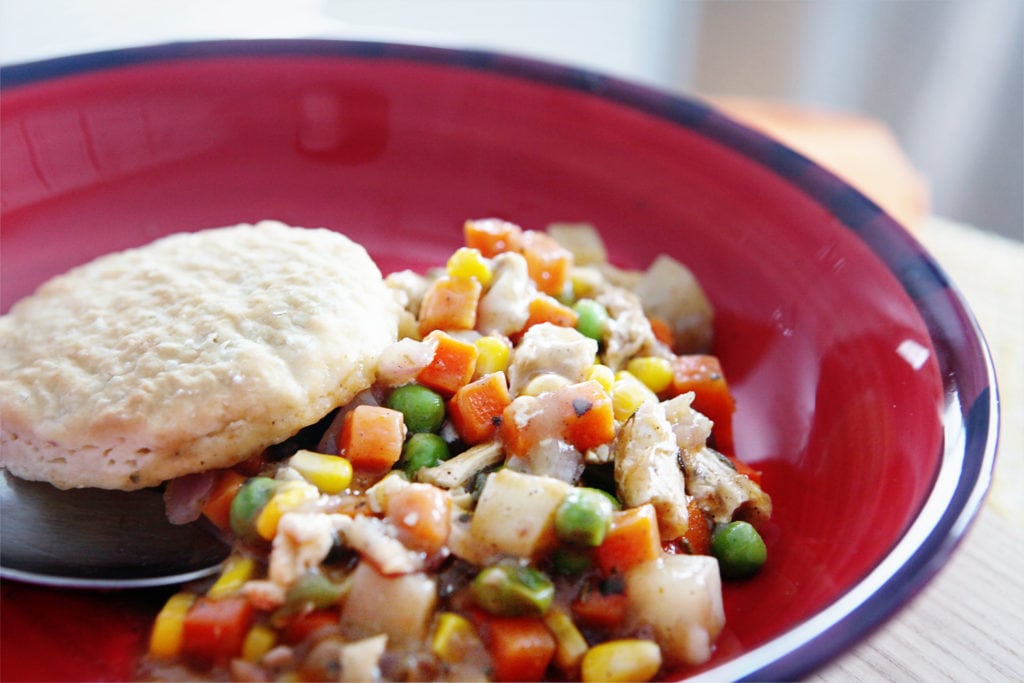 My daughter couldn't tell she was getting a few extra veggies in her meal and she loved the ones included here. For me it's the perfect way to work the extra protien into my day whether I'm at work or at home. I think these will be great meals to pack when we are on-the-go too since I can make it anywhere that has a microwave.
You can find more ideas for incorporating their veggie dishes and their products on the Pintrest page.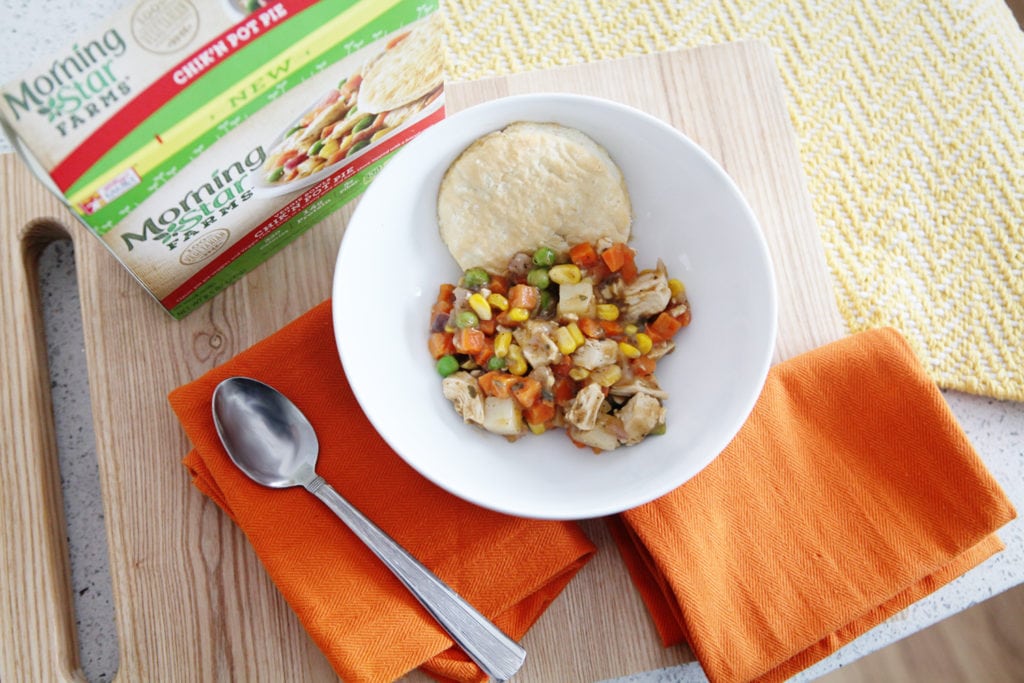 Add sauces to veggies
You probably already know this trick but I'm putting it in here anyways. Adding a cheese sauce to veggies or a garlic butter sauce always seems to help things like broccoli go down a little easier. The MorningStar Farms Veggie Bowls actually had a great sauce on their Chik'n Pot Pie.
Add veggies to sauces
Don't get this one confused with the one above it. They are different. You can hide veggies in different sauces even if they aren't part of the original recipe. This works well for pasta sauce or Sloppy Joe's.




Make it with eggs
Sometimes it's all about how you frame something and I've found kids are more likely to eat vegetables in something like an omelet versus veggies on their own. You can also try a fritatta or egg casserole if you want to be fancy.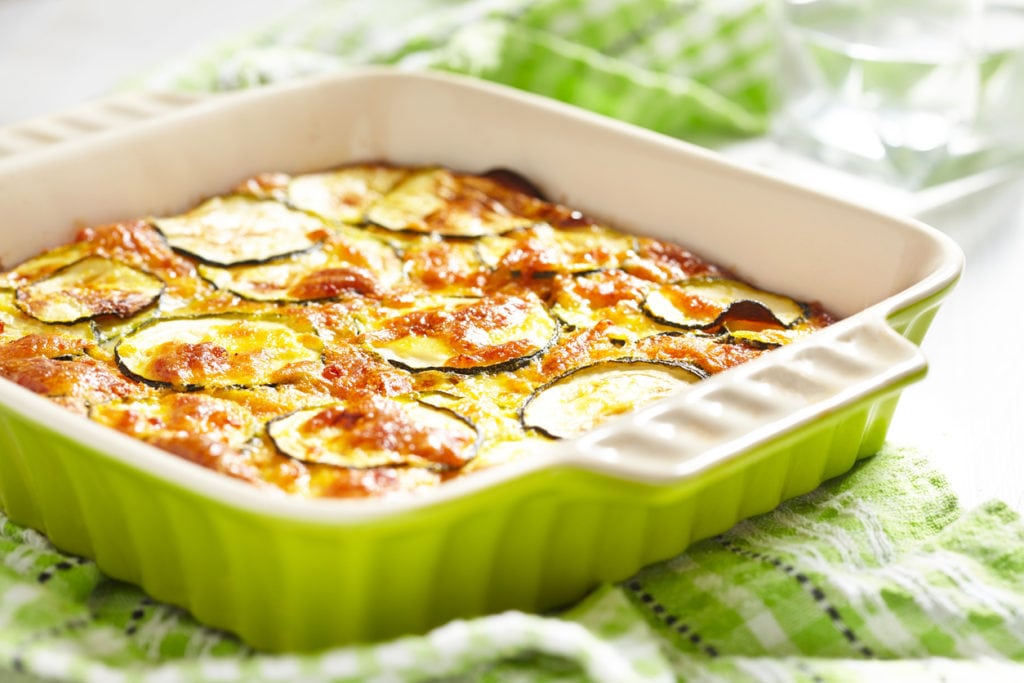 Hide unloved veggies in meat
I love adding veggies to meat loaf, meat balls and hamburgers. Sometimes this is the easiest way to sneak in some vegetables that my kids won't touch such as onions or peppers. These two vegetables in particular work well with these three dishes and it doesn't take away from the integrity of the dish. You can also try incorporating spinach, cauliflower and broccoli this way.
Dip it
The final way I convince my kids to eat more vegetables is by providing dip. Often it is hummus. Oddly enough they both prefer it over ranch dressing and I like that they are essentially dipping a vegetable into a vegetable. Technically, chickpeas are a subgroup of vegetables according to the United States Department of Agriculture, but I'll take it.
What are your favorite ways to incorporate vegetables into your meals and your children's diets? Which MorningStar Farms Veggie Bowl would be your favorite?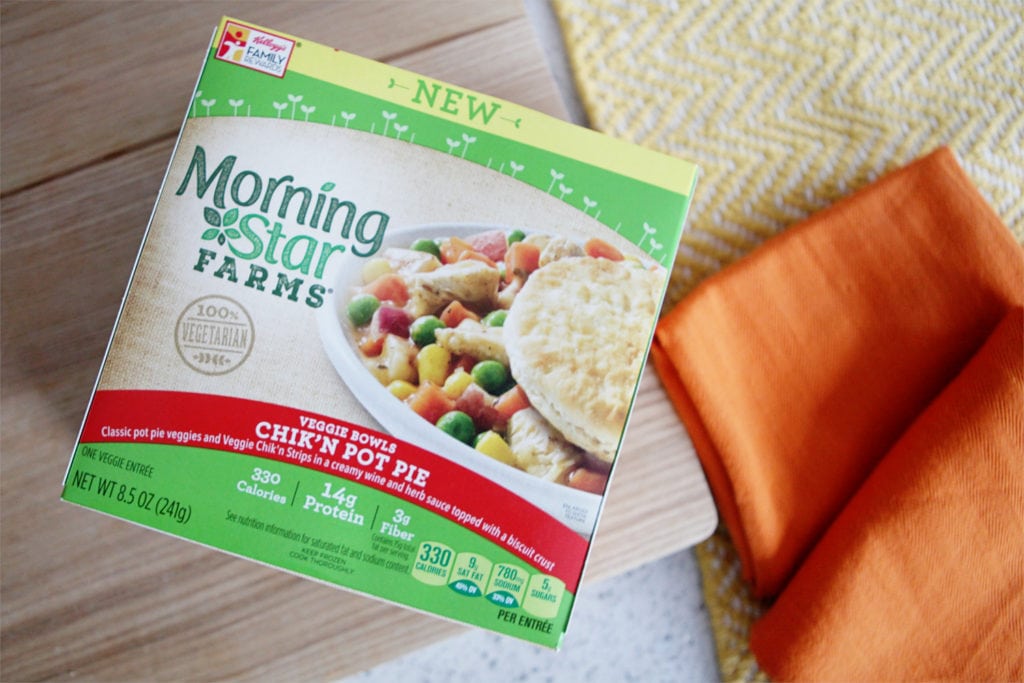 For more mom tips, check out the Mom Tips Section.