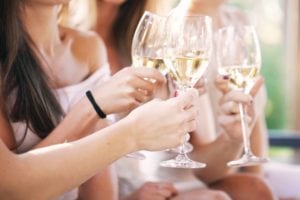 I have been lucky enough to have a few groups of close friends since high school and college. I have made new friends through out the years and may feel closer to them at times. But there is something different about the relationship I have with my friends that have been around for 20 years.
We don't have to fill in the back story when discussing relationships. We don't have to explain the significance of something that may seem minor to a new friend, because the old friend has been able to see everything that went into getting to that moment. We have gotten to to share so many milestones together. We have shared school dances, high school romances, graduations, starting our careers, getting married and starting families.
As great as it has been to celebrate our successes in life together, it has also been very bittersweet. There is another side to this coin. There are all the things that happen because life gets real and life gets hard. They aren't the things we talked about when  we were 15,18, or 20. They aren't anything that we would have dreamed for ourselves or each other and it just makes the hard things that much harder.
We have gone through the loss of jobs, marriages, parents, and children. I remember the three of us sitting around one of our son's grave and discussing being so stunned that we had somehow gotten here together. This was not in the plans. Our babies weren't supposed to die.
We thought we were going to grow up, get these amazing, fulfilling jobs that paid tons of money so we could travel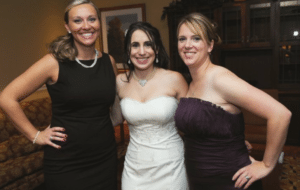 everywhere and have cute clothes. We were going to fall in love and get married to these amazing men who would love everything about us and cherish us non-stop. We were going to buy houses close to each other and have kids around the same time so our kids could grow up and be friends and go to school together just like we did. We would continue to laugh as hard and as often as always.
That didn't happen. Some of it happened, obviously. It just is never quite the way you dream it will be. The dreams are gloriously perfect and missing all the rough edges of real life.
We have obviously experienced the hardships in life with new friends along the way, but there is just a level of intimacy that is missing. I can still see my friends as the young girls full of ideals and dreams. When they go through hard times, I see their hopeful, younger selves and just hurt for them that much more.
I am sure our good times that we get to share aren't over just as I am sure the hard times aren't either. One of the things we have always done best is laugh together and we have learned that we aren't so bad at crying together either.