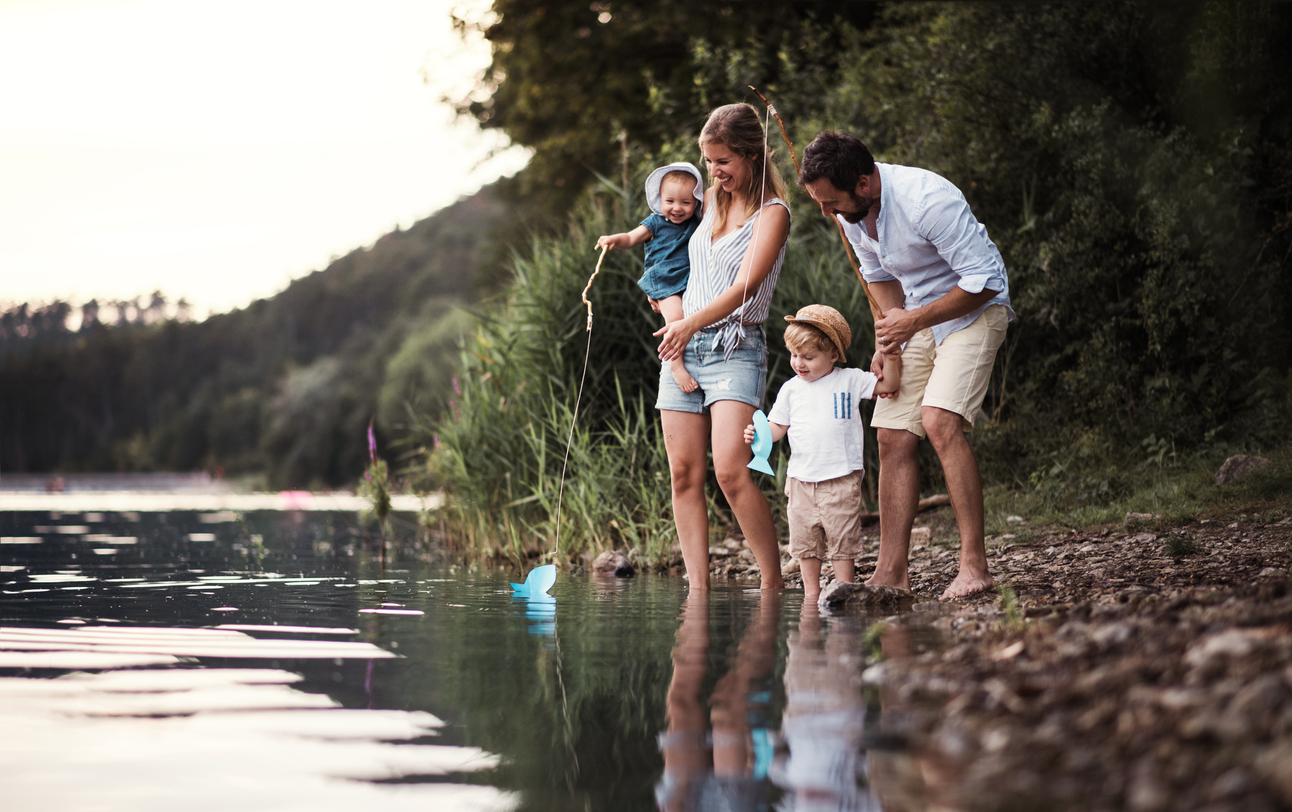 This was a summer of traveling for my family. We visited our beach condo in North Carolina twice, once in the spring and once in the fall. We also traveled to Gatlinburg, Tennessee and stayed in a mountain cabin with 5 other families, and we had weekend trips here and there to Michigan and Wisconsin.
I feel blessed to be able to take these trips with my sons and husband and our families, but I have to admit– the stress of traveling with toddlers can take its toll on this mama. Because of that, I do my best to prepare in the weeks before we head out on our adventures.
I've learned that there is a fine line between letting your anxiety pack the suitcase and simply being prepared for situations that can arise when you have two toddlers. I am an over-packer by nature, so I have had to learn to reel it in when traveling with my kiddos, especially if we are flying somewhere (no, thank you to excess baggage fees).
Here are a few things I've learned along the way of traveling with toddlers that will hopefully make your trip go a little smoother!
Tips for Traveling with Toddlers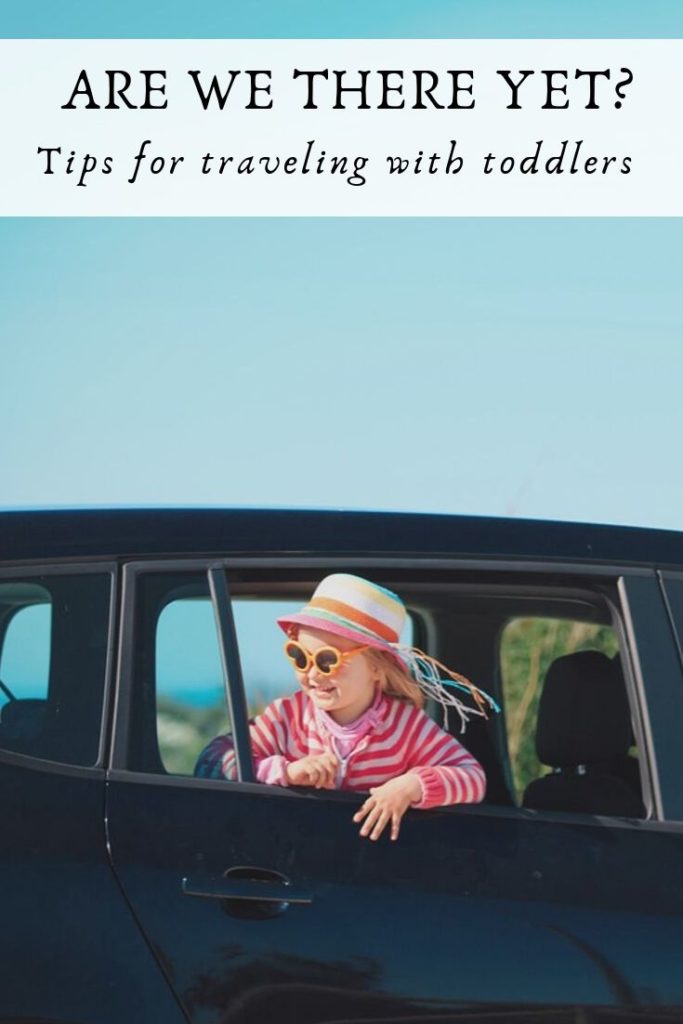 Planes, Trains, Automobiles.. and Toddlers
My oldest son turned 2-years-old in March, so we now have to buy a seat on planes for him. At first I was dreading spending the additional money every time we flew somewhere. However, our most recent flight home from the beach taught me that if you can swing it, that extra seat makes ALL the difference.
We usually just gate check the boys' car seats, but decided to bring R's car seat on the flight home. Oh my lord- it was wonderful. He was wonderful. He sat quietly in his familiar car seat, snuggled with his blanket, looked out the window, and dozed in and out. It was a far cry from the flight there when we checked the seat. The boys were wild animals!
Lesson here? Always bring the car seats on the plane. Not only is it just safer in general, but the familiarity of (and being confined to) their seat creates a peaceful flight. And you won't have a 35-pound, wild monkey crawling up your face looking for candy.
Sleepy Time Hacks
My husband laughs at me because I am so particular about our boys' sleep environments (dark, sound machines, special loveys, etc.) but they have been good sleepers from about 6 months on. I try my best to recreate those environments while we away, too. My biggest vacation stressor used to be sleep (or lack thereof), but I've found some hacks to help everyone get a good night's rest.
While in Gatlinburg, I chose our room for the week to be one with a large walk-in closet. I knew that would be perfect for our younger son's pack-n-play: dark, quiet, and he wouldn't be interrupted when we came in to put his older brother to sleep. I bring our sound machines, the blankets they use in their beds, and voila! My baby slept like a champ all week.
For the older kiddos, my sister found these great pop-up cots for toddlers on the Internet that she used with her kids while we vacationed in Michigan.
We also have put my older son in bed with us. It works for us and luckily, he doesn't have any problems transitioning back to sleeping alone when we get home.
Lesson here? Do your best to recreate sleep environments while you're away. It pays off in dividends when everyone is well-rested on busy vacation days.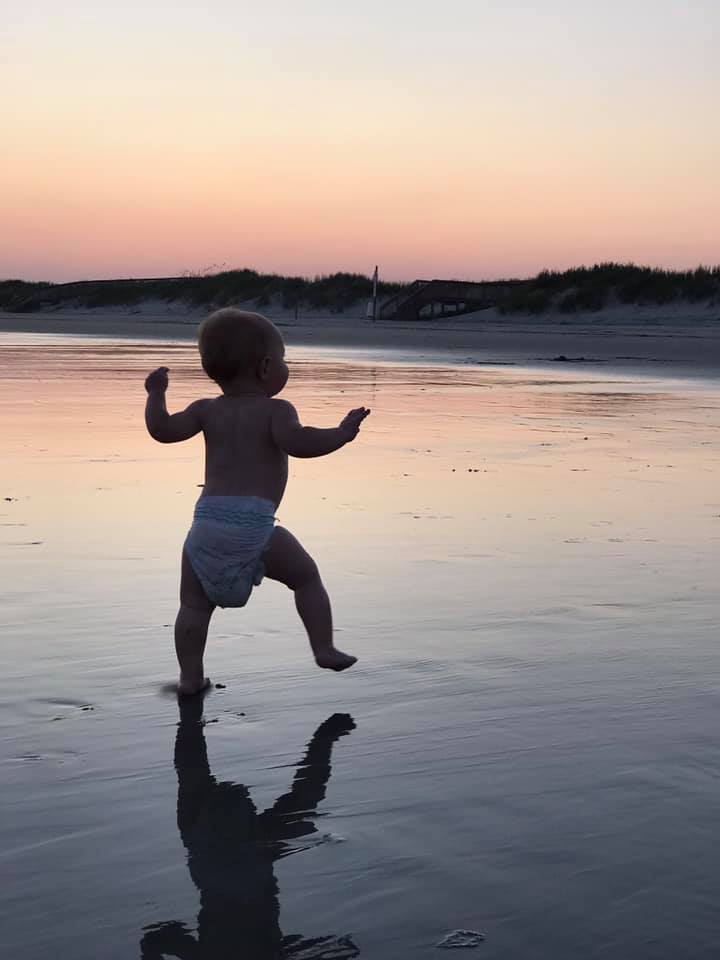 What To Wear?
Another thing I've learned on our trips this summer is how easy it is to overpack on clothing for your toddlers. A five day trip easily turns into piles and piles of clothes to pack. I lay out outfits for my boys for every day we will be there, plus a few extra tops (because, toddlers).
Since it was warm everywhere we went, I only brought one pair of long pants and one, light sweatshirt as a "just in case". Streamlining your packing by knowing what the kids will wear every single day lessens both the suitcase load and gets rid of the question of what they are wearing.
Lesson here? Plan out your kids' outfits. Also, if you're staying in a house rental, most have washing machines for your use. By packing for each day and using the washing machine for any emergencies, you will cut back on bringing unnecessary clothing items that will just clutter your suitcase and mind.
Special Treats
One of the most crucial tricks I've learned is to have something new and special for your kiddos to open and play with. It doesn't have to be anything expensive or fancy (hello dollar section at Target!). It is the newness of it all that makes it exciting and will help to captivate their attention for that flight or car ride. We love the Melissa and Doug sticker pads and the water coloring pads and Crayola Color Wonder books.
Also, I am not opposed to tablets to keep attention. If your kid will sit still and watch a movie for two hours, I am envious. My kids have always been extremely active and need a lot of stimulation on plane rides, especially. We've had to get creative!
Yummy treats also help to keep attention. Dried fruit, trail mix, and tiny chocolate chips for tiny fingers are favorites over here. There is a great list here. Chewy candy will also help keep them chewing and swallowing for take offs and landings on airplanes.
Memories for a lifetime
All in all, traveling with toddlers (and kids in general) can be stressful, but with proper planning, you can enjoy the ride. I wouldn't trade the memories we made this summer for anything. This time in our lives is just a season.
Eventually, they will pack for themselves and will listen to their music playlists rather than chatter away for the entirety of the car ride. Maybe they won't even want to come on our family vacations! These moments are fleeting, and I will treasure each adventure as it comes.
For more parenting experiences, click here.